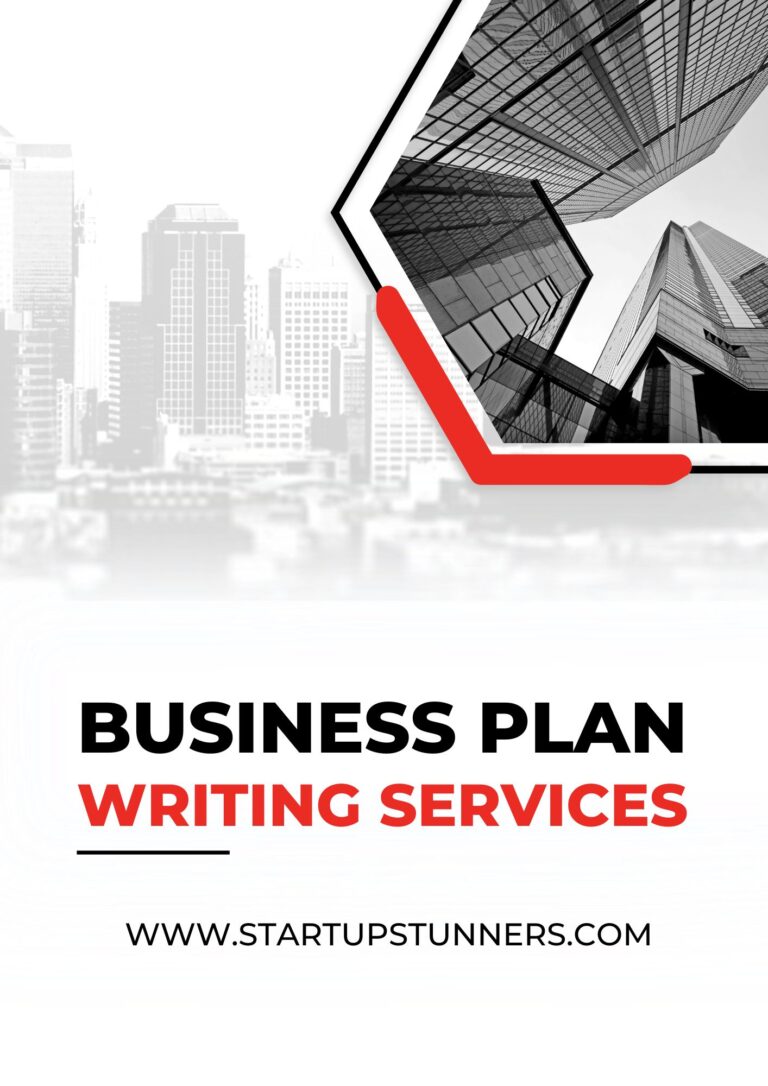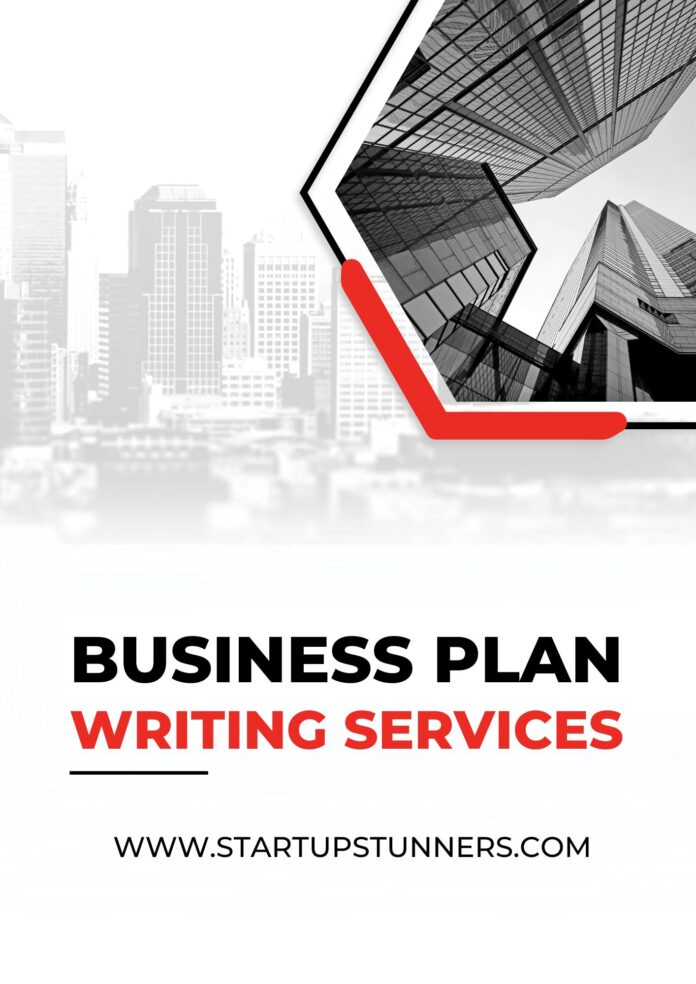 Multigenerational businesses are a unique and powerful force in the business world. These companies have a long history and a strong sense of family values and culture that drives their success. Planning for the future of a multigenerational business, on the other hand, can be difficult, particularly when multiple family members are involved, each with their own set of interests and priorities. As a result, ensuring the long-term success and sustainability of these businesses requires a comprehensive and well-crafted multi-generational business plan.
Writing a Business Plan can be a time-consuming and frustrating process. But we've made it simple by outlining the eight steps to writing a winning Business Plan.
And you don't have to be a business expert to follow along. You don't need any fancy software. You don't need to know advanced business terminology. Just follow our step-by-step guide, and you'll be able to write a Business Plan in no time OR get services by stunners to write a complete executional business plan .
What Is a Business Plan?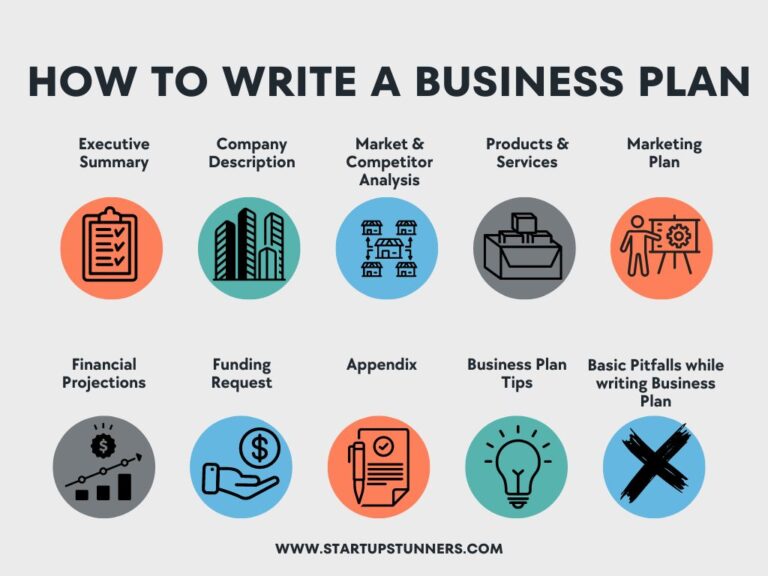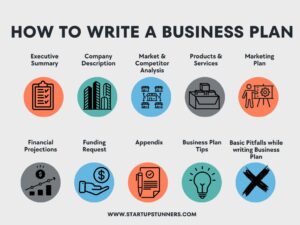 A Business Plan is a written description of the objectives, strategies, and tactics that will get a firm where it wants to go. Furthermore, it may have a declaration of purpose and information about your services and products.
Based on your brand's development and objectives, your integrated business planning may focus on different time frames. Therefore, the following metrics are included in most company plans:
Monthly targets and schedules for the delivery of products
Cash flow projections
Income reports during the initial 5 years
Financial forecasts over the first five years
The purpose of a business plan is to serve as a road map for the future success of a startup, an investor's endeavor, or a small corporation. In addition, a business plan may help larger firms keep track of their big-picture targets, budgets, and deadlines, and it can also be used to help guide the company's day-to-day operations.
A written description of your organization's purpose and budget is necessary but developing a business plan may also assist you in assessing the company's potential, sustainability, and the amount of funds you will need from investors.
Likewise, a business plan serves practical purposes: Setting milestones and deadlines is a proven growth technique since it helps you stay focused and on track and attracts investors.
When Do You Need A Business Plan?
There are many people out there who are looking for some reliable and passive income options. And with the current situation of the economy, every individual needs some form of financial stability. We have prepared comprehensive guides on some of the good earning potentials with minimal investment. Some of these businesses are listed below:
If you would like to start any of these businesses, it's probably a good idea put pen to paper and create a business plan if you need a professional business plan writer who can write a good plan to take a great startup of your business you can get services by stunners:
Looking for a major investor
Looking for a co-founder or business partner
Identifying, recruiting, and keeping a stellar workforce
Having trouble expanding and in need of a shakeup
8 Essential Steps to Write Business Plan
While multi-generational business planning can be difficult, several simple steps can make it easier to organize your thoughts and start your plan.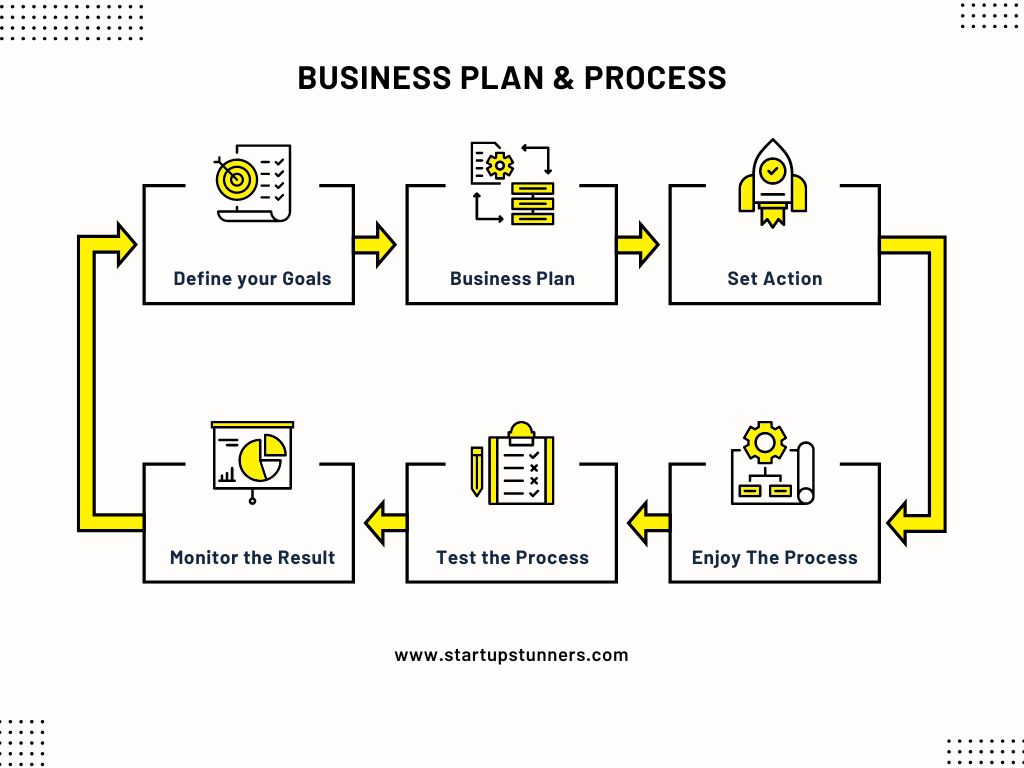 1. Executive Summary
The first part of a business plan is an executive summary which is usually written after completing all the sections of a Business Plan document. The summary serves as an introduction of what is contained in the full document. The summary should not exceed 2 pages and should have an overview of the proposal.
For example, in a food truck Business Plan, the executive summary should provide a clear definition of your service, your customer base, the competition, and the unique aspects of your proposal.
In addition, the executive summary should clearly define how and when you plan to start selling and the type of business you intend to run, such as a vending machine or catering truck.
2. Company Description
The second step of writing your business plan is to write about your company's background and history, as well as your company's plans and goals.
For example, in a restaurant proposal, the company description section would include details about your company name, location, number of employees, experience, and so forth. This section is crucial because it gives potential investors an idea of your business's size and scope and helps them understand your organization and its potential.
It is also the perfect place to discuss your company's mission statement and other key points related to your business's identity and direction.
This section should include information about the owner's qualifications and experience, any current employees, products or services you currently offer, and any partnerships with other businesses. In this section, the focus should be on describing how your company differs from other competitors.
Provide a synopsis of your business's present framework in the description of your company that you provide to potential investors. There are a few main types of businesses:
C-corp
Sole proprietor
LLC
Partnership
S-corp
Include a summary of the company's ownership structure. For example, do all partners hold an equal stake in the company? Who gets what exactly? Investors and lenders will likely understand the company's structure before making financial commitments.
3. Market & Competitor Analysis
The next step of a Business Plan is to describe your market, competitors, and strategies for capturing a market share.
For example, in a vending Business Plan, you would include a detailed analysis of your market, the market's size, demand, current trends, and future projections.
A detailed market analysis should include information about your target customers, the demographics of your target customers, consumer habits, and trends within your market.
Analyzing the competition in your market will help you identify strengths, weaknesses, and competitive advantages that you can take advantage of to gain market share.
4. Products & Services
The product you will provide to the target audience must be clear. So, you should know precisely what you plan to offer your customers. If your product or service is too general, it won't be easy for an investor or any other interested party to understand your business idea.
You should also include pricing details as this is one of the most important factors to attract investors, so it is wise to have them in your business plan. In most cases, it is wise to start by defining the features of your product and services that differentiate your company from the competition and set you apart from similar businesses in the marketplace.
If the market is not yet fully developed, you should look into the current market needs and demand for the product or service you plan to develop. This information will help you understand your customer's preferences, ultimately enabling you to understand which marketing approach or strategy will best suit your business.
5. Marketing Plan
This is one of the most critical parts of the proposal because you want to sell yourself and the company's concept. Here you'll list all of the advertising campaigns you're going to run over, how you'll target your audience, and what results you hope to achieve.
You can also include a description of the new technologies you intend to use for this campaign or any other marketing tactics that are crucial to the success of your business. The marketing plan should also include information about any research to support your idea.
In some cases, you can even attach a successful sample campaign for an existing or competing product. If you are selling a new idea or product, you will want to demonstrate how it works or how it can benefit your customers.
As such, a great way to show your investors that your idea is unique is by explaining how you can improve upon it. For example, if your idea is for an app that does X and you want to create an Android version of your app, you can attach a detailed explanation of how your app can be improved with existing technology.
You can also incorporate a SWOT analysis into your Business Plan's sales and marketing section. While not required, explaining how your services and products are set to cope with competitive challenges and benefit from opportunities is always appreciated.
6. Financial Projection
Forecasts of Sales and Income
This is the primary part of the financial projection, which involves estimating how much revenue the company will make over time and any cost factors.
Profit and Loss Statement
It provides information about the company's financial results and helps predict its future profitability. A profit and loss statement is an essential tool for investors when evaluating an opportunity because it is one of the first things they see in a company's annual report.
Cash Flow Statement
This section of your business plan includes details about your company's current cash position as well as its income and expense projections.
Balance Sheet
A balance sheet lists all assets (such as equipment, inventory, and land), liabilities (such as loans, accounts payable, and inventory), and equity (common stock, preferred stock, and other types of ownership). This report will also include information about your company's current debt position.
7. Funding Request
Writing a Business Plan isn't just about setting clear objectives and deadlines. It's also about asking for funding and making a case for how your business will benefit the investors.
When writing a funding request, the more specific you can be about the benefits your business will provide, the more likely you'll convince them that they should fund your company.
Ask for the specific money you want, including a contingency for additional funding.
If you are a small business owner with a good business idea but lack the capital required for starting up, you could apply for a loan. Banks and investment firms offer loans to business owners to fund different projects or ventures.
8. Appendix
No rule says you have to include an appendix in your business plan. However, if you have graphs, figures, terminologies, regulatory statements, or other important material that doesn't fit anywhere else in your Business Plan, this is the spot to put it.
This is where you should add the specifics of your application if you have one, any visuals of your product, or any other proprietary information related to it.
Consideration specific to Multi-generational Business Planning
Stress the significance of family values and traditions: It is critical to include the family's values and traditions in a multigenerational business plan. It can help to align current and future generations, preserve the company's identity, and reinforce the company's distinct culture.
Address succession planning: A multigenerational business plan should include a succession plan that details how the company will be handed down to the next generation. This plan can help to avoid family feuds and ensure a smooth ownership and management transition.
Include a long-term vision: Multigenerational companies should concentrate on developing a long-term vision that spans multiple generations. This vision should outline the company's goals and objectives for the next 10, 20, or even 50 years, taking into account current and future trends.
Plan for growth and innovation: To remain relevant and competitive, multigenerational businesses should prioritize growth and innovation. The business plan should include strategies for entering new markets, creating new products or services, and adopting new technologies.
Consider the family's financial goals: It is critical to consider the family's financial goals and objectives when developing a multigenerational business plan. This could include strategies for accumulating and preserving wealth, managing risk, and ensuring financial security for future generations.
Tips for Writing an Effective Business Plan
Now that you know how to write a business plan, here are some additional tips and tricks to make it easier for you to develop your Business Plan.
The purpose of a business plan is to provide investors with a concise, clear, and actionable roadmap of your venture's objectives and business strategy.
Make sure your business plan does not include details that will not affect your startup's progress, such as the development of product features or the construction of a physical facility.
In addition, do not make your business plan so long and complicated that investors won't understand what you are trying to accomplish. Remember that a business plan should include just enough information to keep the reader engaged, but it should not be so detailed that it overwhelms the reader.
Conduct Thorough Research
Your research begins by conducting a thorough analysis of the current market landscape. This research includes understanding all relevant business sectors, including the competitive environment, customer and product/service needs, and the industry trends that drive innovation.
If possible, consult with people who have been successful in your niche or who are involved in the industry in which your startup will operate. Find out about the competition and if there is anything special about this market that makes it unique.
The best way to get your business off to a great start is to set clear goals, which will help you know where you're going.
Make sure that your plan is specific about what you want to achieve. Make sure to include a timeline with milestones consistent with the results you are looking for.
Identify Your Flaws and Work on Them
This may be a tough pill to swallow, but you cannot arrive at the destination if you don't know where you are going. Therefore, identify your weaknesses and weaknesses and start working on them.
The SWOT Analysis will provide a clear view of your current strengths, weaknesses, opportunities, and threats that can be further used to build a solid business plan.
Ask for Feedback from Advisors
Your business plan should be reviewed by someone who has expertise in your industry or sector of expertise. For example, if you want to open an online bookstore, ask your publishing or e-commerce consultants for feedback on your ideas.
Having a second pair of eyes look at your work, especially when writing for the first time, can help you identify and address errors and inconsistencies. Don't wait for a "perfect" moment to write your business plan. You must be willing to make changes as you go along.
Bottom Line
Your business plan may be your baby and need to be nurtured, developed, and grown into something of great value. However, this doesn't mean you must write it yourself. Many companies like ours offer professional assistance in writing wise business plans.
A professional business consultant like Startup Stunners can ensure you get all the right metrics and keep you focused on your goals.
So, if you think writing these business plans by yourself is daunting, start thinking about how we can work together. Our professional business plan writers offer personalized, comprehensive, and cost-effective assistance in multi-generational business planning and creating a sustainable business model that aligns with your organizational strategy and mission.
Frequently Asked Questions
How many types of Business Plans are there?
Here are some examples of typical kinds of business plans:
Traditional business plan
One page business plan
Business model canvas
Lean  business Plan
Non Profit
How lengthy should a Business Plan be?
Depending on its intended use, business plans may range in length from a few pages to several.
As far as the Small Business Administration and conventional lenders are concerned, a business plan can be as long as it is required to correctly portray your business. This requires demonstrating that not only is your company viable but that you also have a firm grasp of the market and a well-thought-out plan for how to achieve success.
Writing a comprehensive 25–50-page project proposal is unnecessary if you just plan on using it for internal corporate reasons. However, you can lay the groundwork for success with a Lean Plan of three to ten pages, or even just one.
Why does a nonprofit organization need a different business plan?
Business plans for both for-profit and nonprofit enterprises include essentially the same components. Nonprofits vary from for-profit in that they are mainly motivated by a cause. 
However, nonprofits must pay close attention to their advertising, collaboration, and fundraising efforts. Although some of these considerations also apply to for-profit businesses, a nonprofit organization must give far more attention to determining how and from whom it will continue to get funds.