Without a doubt, becoming a software engineer can be a rewarding career. It can, however, be a very stressful job. That is why we compiled this list of small business ideas for software engineers.
Software engineers are the backbone of many organizations, whether they work in small teams or on large projects. They are also the primary motivators behind the development of new software solutions, which are required for the majority of business functions.
Software engineers must consider technology, design, architecture, and development in depth. They may need to write code to make new ideas a reality, so writing code as a skill is required for any successful software engineer.
So, whether you're looking for a career change, a new challenge, or a new opportunity, the best future business ideas for software engineers on this list will provide you with all of the information you need to make the best decision.
Top 10 Best Future Business Ideas For Software Engineers
What types of businesses can a computer engineer establish? Here are some examples of software developer business opportunities:
1. Software Development Consultancy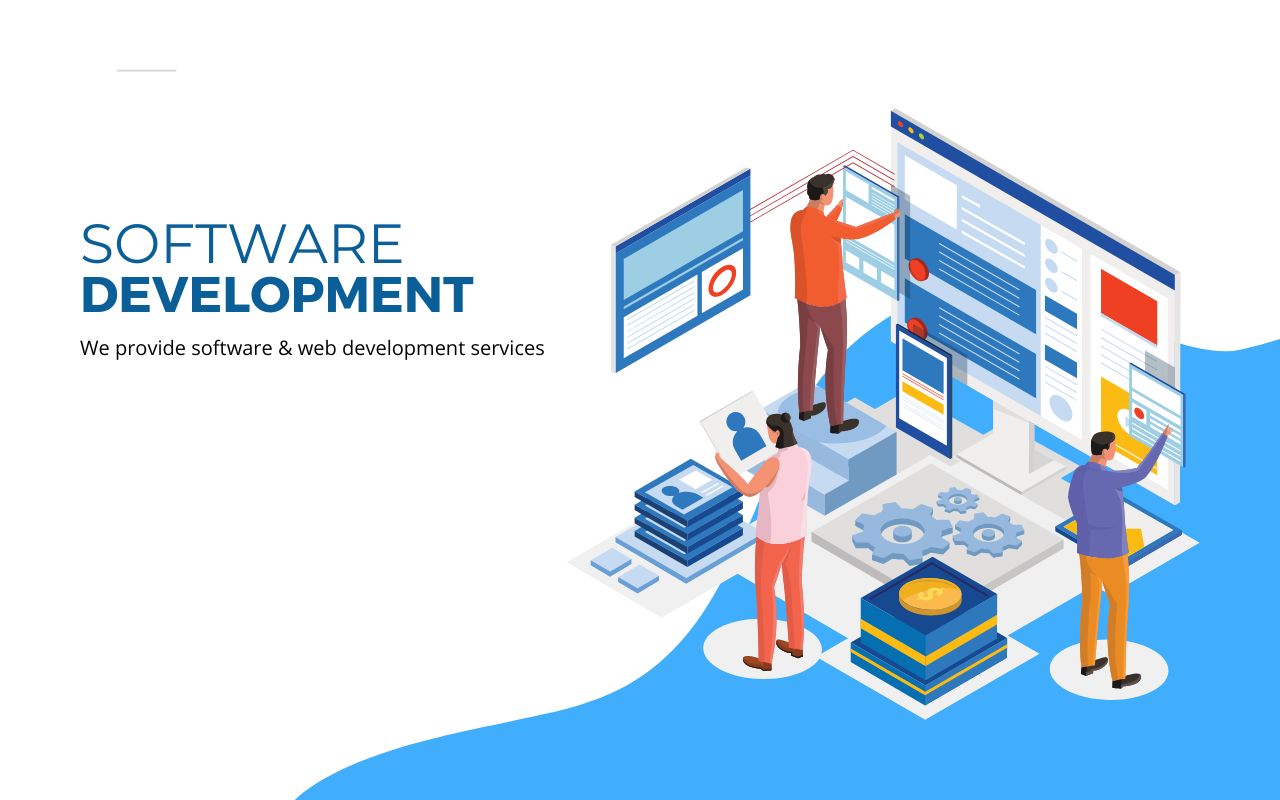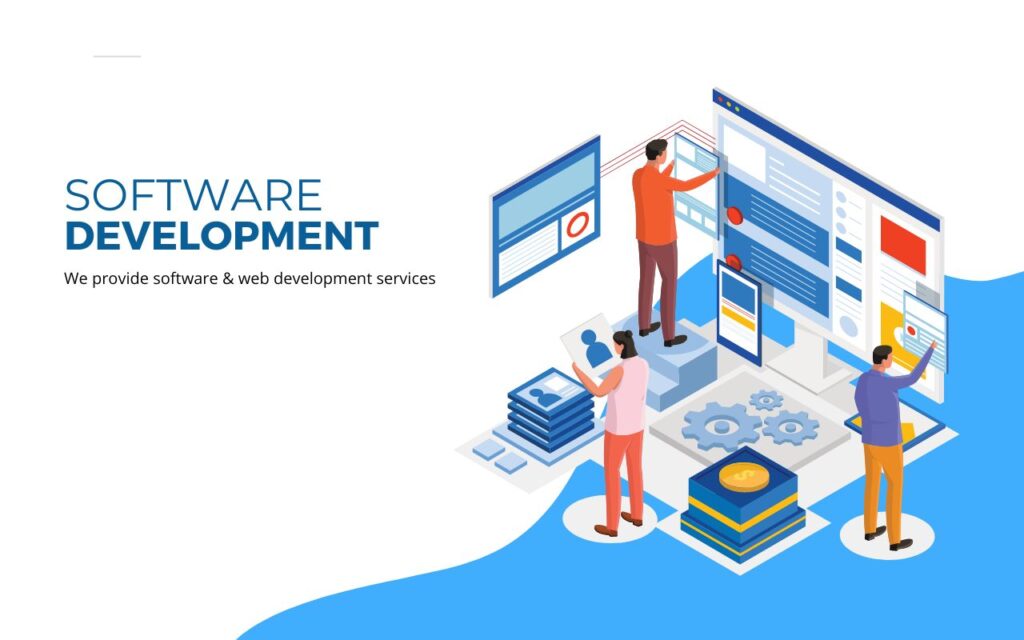 You can consult with other businesses using your software engineering skills. You will assist them in creating new software solutions or improving existing ones. This is an excellent way to supplement your income while also gaining exposure to a variety of businesses and environments.
Building a strong portfolio that showcases your skills and abilities is critical to the success of any venture. You can also use your blog or website to promote your services and attract customers.
The disadvantage of this business concept is that it can be time-consuming, and you may need to travel to meet with clients.
Taking into account the opportunities and risks, a software development consultancy can be a great way for the right person to start a business. To sum up, this business idea is for you if you are a software developer who likes to work on challenging projects and meet new people.
2. Freelance Web Developer
This is one of the best business ideas for software professionals. The demand for web developers has increased significantly in recent years, and there is fierce competition among freelancers. However, if you are skilled in web development, you can earn a good living from this type of work. Freelancing is no longer just for web developers, but for any developer who can create a website or web application.
If you have the ability to create a web application, you can begin freelancing by offering your services to businesses that require them. You have the option of starting with smaller projects or focusing on larger clients. The best part about freelancing is that you can work from anywhere in the world, eliminating the need for office hours.
If you enjoy web design and development, freelancing is an excellent business venture.
Clients can be found online or through word-of-mouth. Furthermore, there are numerous websites where you can advertise your services and even create your own. Social media, forums, and other online communities can also help you find freelance work.
3. Business Communication Software
The goal is to develop software that allows businesses to communicate with one another and with their customers in real time. Everything from online chat to video conferencing is included.
Over the last few years, the world of business communication has changed dramatically. Indeed, the advent of cloud computing has completely altered the way businesses communicate with one another.
Business communication software is a piece of software that allows businesses to communicate with their customers and other stakeholders. This is one of the best business ideas for software engineers because it necessitates extensive coding knowledge.
This means that software engineers with experience with business communication software can easily launch their own business.
There are software companies that offer products such as Teamwork, Skype for Business, and Google Apps.
4. Cyber Security Consultation
Cyber security is one of the most important aspects of modern life. Recent global cyber attacks have demonstrated the critical importance of information and communication security. Indeed, many people now believe that our society's future is dependent on how well we protect ourselves from cyber threats.
But what does this imply for software developers? Well, cyber security is a broad field, and many companies specialise in consulting services. As a result, you can start your own business as a cyber security consultant, assisting businesses in protecting their systems from cyber-attacks.
Cyber security has become a major concern for businesses all over the world. The cost of cybercrime is rising, and hackers' attacks are becoming more sophisticated. If you are a cybersecurity expert, you can advise your organisation on how to secure itself and assist them in developing defence strategies.
5. Block Chain Development Business
Blockchain is another excellent future business idea. Blockchain is a decentralised database that records transactions on a computer network that is open to the public. It is a type of distributed ledger technology (DLT) used for cryptocurrency management. Cryptocurrencies such as Bitcoin, Ethereum, Litecoin, and Ripple use blockchain technology.
The distributed nature of blockchain technology makes it suitable for a wide range of applications, including data storage, digital asset management, and value transfer.
Blockchain technology has grown rapidly in recent years. Several businesses and organisations use technology to increase the efficiency of their operations. This includes enhancing customer service, reducing fraud, and safeguarding data. As a result, blockchain developers are in high demand, and the market is expected to grow at a 15% annual rate. Blockchain development is a profitable industry. It does, however, necessitate knowledge of programming languages such as Java, C++, and Python.
6. Domain Reselling
Domain reselling is a great business idea for software engineers if you are passionate about technology. This is an online business that sells websites, domain names, and other digital products. On each sale, you can earn up to 70% commission.
One of the oldest business ideas for software engineers is domain reselling. The idea is straightforward. You acquire domains related to your expertise and then sell them to other businesses. You can sell the domains yourself or hire someone else to do it for you.
7. Mobile App Development
Mobile apps are now the norm, and the majority of people use them on a daily basis. This means that the market for mobile app development is massive. The demand for mobile apps is increasing at an exponential rate, and there are a large number of potential customers.
As a software engineer, you can create apps that are used by millions of people. If you know how to create a good app, you can start earning money right away.
Google Play earned a total of 37,300,000,000 USD from the sale of gaming applications in 2021. This service also generated a total of 47.9 billion US dollars in mobile app sales. Comparatively, the Apple App Store produced more than $85 billion in customer spending by successfully monetizing its content.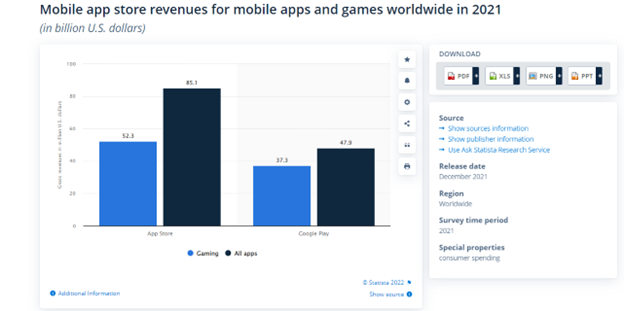 8. Mentor In The Field Of Technology
Earning is never an exact science, but there are ways to ensure you are fairly compensated for your efforts. One option is to become a mentor to others who are learning the skills you have mastered.
As a mentor, you will be able to assist others in developing their skills and advancing in their careers. If you are skilled in your field, you may be able to find work as a freelancer or consultant.
You can become a mentor by assisting others in learning the fundamentals of technology and how to use it effectively. You can also educate them on the most recent advancements in the field. This is an excellent opportunity if you are good at explaining things.
9. UX Service Business
UX is an abbreviation for User Experience. This is the process of creating user interfaces (or websites) that are simple to use. The goal is for users to be able to easily understand how to do things on a website and find what they need. UX designers frequently collaborate with graphic designers, product managers, and usability experts.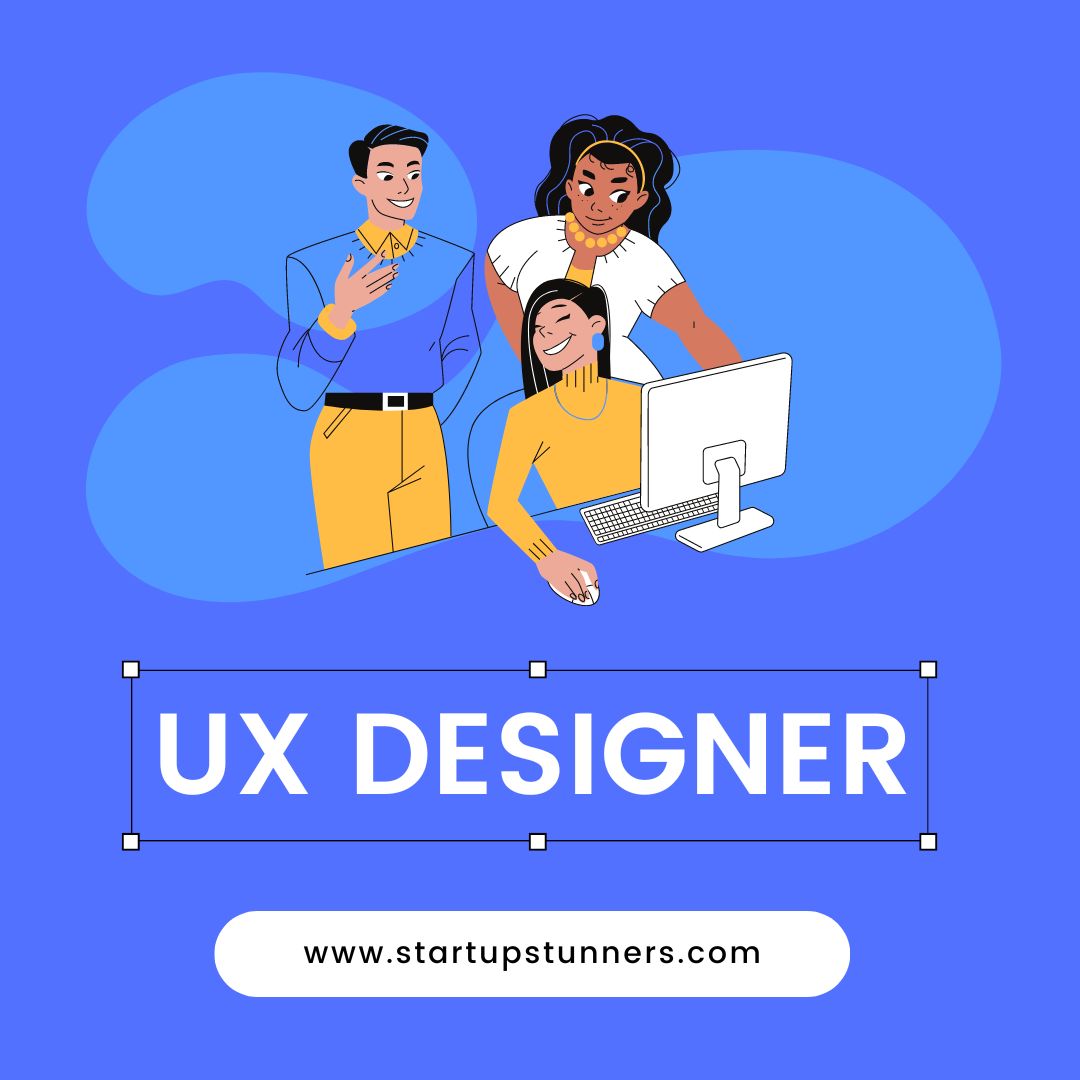 Many companies provide UX services, but the issue is that it is a relatively new field with few people knowing how to get started. However, if you have the ability to create excellent UX designs, this could be an excellent way to launch your own company.
This rapidly expanding field necessitates strong communication skills as well as a keen understanding of user behaviour. It is one of the best engineering business ideas.
10. Digital Marketing
If you're a web developer, you know how time-consuming it is to create websites and other digital content. However, you are aware that there are numerous opportunities for you to assist businesses in promoting their products and services on the Internet.
Increasing internet penetration and the ever-increasing prevalence of digital channels throughout the globe have led to a dramatic rise in digital marketing. As a result, digital advertising spending will reach $566 billion in 2022, with the figure expected to rise rapidly in the future. According to the most recent estimates, digital advertising revenue will exceed 700 billion US dollars by 2025.
Digital marketing has evolved into one of the most critical aspects of a company's success. This is especially true for software engineers who can assist their businesses in succeeding by developing digital marketing strategies.
Creating a website is the best way to get started with digital marketing. Then, using your website, you can sell your products and services. There are numerous methods for marketing your products and services online. You can, for example, use affiliate marketing, social media marketing, email marketing, and other methods.
There are numerous paths to becoming a digital marketer. You can begin with freelance work and then progress to full-time employment.
This is all about what kind of business a software engineer can start in order to get the best software engineering jobs.
"What business ideas will make me a millionaire?" is a question we hear a lot. Even though the answer to that question is "it depends," it won't be "your current job."
When you think about it, many people already make millions of dollars from their jobs. So if you're a software engineer, chances are you're already making a good living. So why not try to think big? If you're tired of your job, now is a great time to look for the best future business ideas.