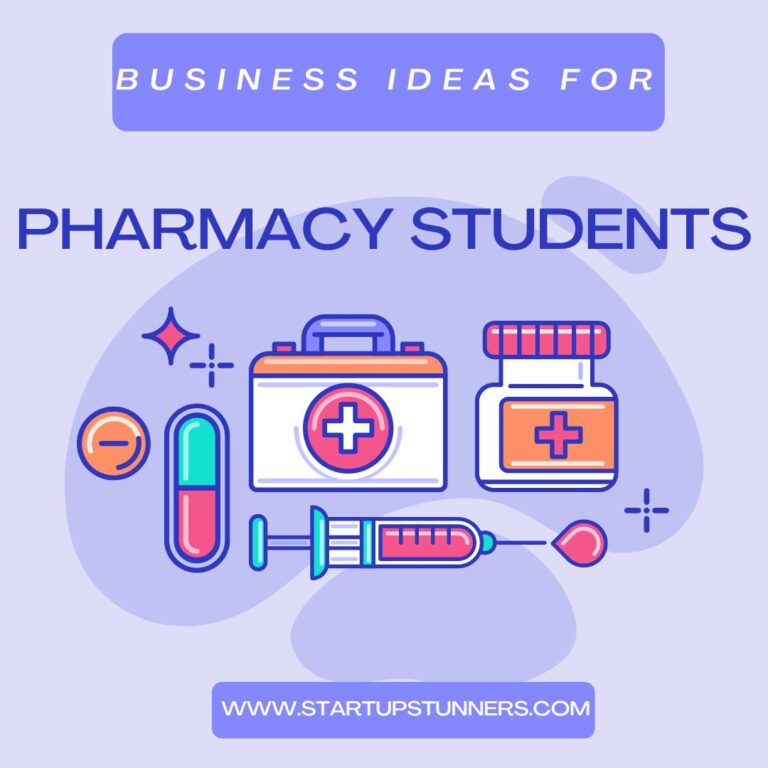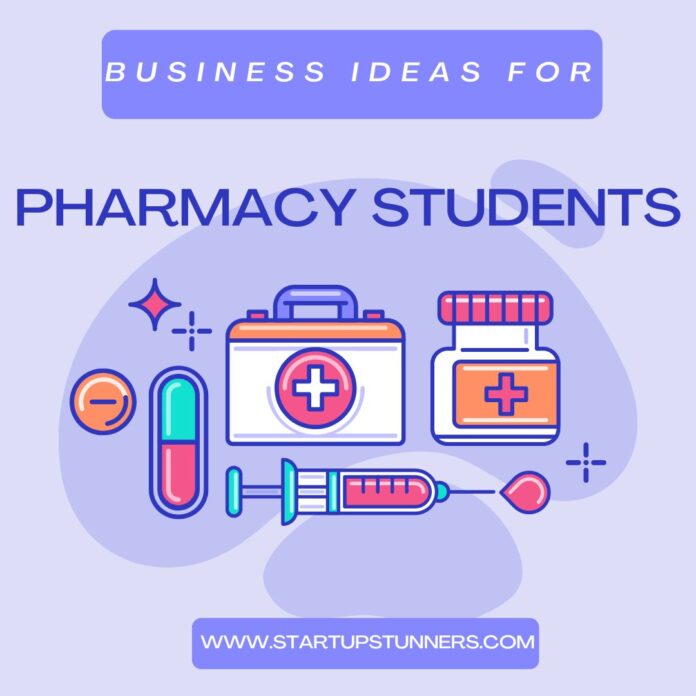 Your dreams of becoming a pharmacist are getting closer by the day, but now the hard part is how do you turn your ideas into reality? Can a Pharmacy Student start his own business? What kind of business can a Pharmacy Student do? Pharmacy is a rewarding career that has unlimited opportunities for future success.
If you're studying pharmacy, you'll probably end up spending a significant amount of time in class and learning. While the work might be tiring and sometimes a little boring, it's also incredibly fulfilling to see how the healthcare industry evolves.
Sometimes it might seem challenging to thrive in such a saturated field; however it's not all doom and gloom, though – there are actually tons of opportunities available to pharmacy students who choose to go into business. Here are a few innovative ideas for the pharmacy business.
1. Launch Your Own Pharmacy
This is the first idea that comes to the minds of any student thinking about becoming a pharmacist. There are two ways in which this can be done.
If you have enough money, you can open a full-fledged pharmacy in a city with high demand for services. You will need a store, a pharmacy staff, prescription drugs, a computer system, and a prescription printer. However, this will require a significant amount of investment as well as being located in a place where the competition is high.
Another option for pharmacy students is opening a chain of pharmacies. This can be done by partnering with a national chain and starting a pharmacy franchise. The pharmacy business provides a lot of freedom and flexibility, so if you can become a part of a bigger company, then it's going to be easier to operate your own pharmacy.
If you have a particular niche you can target, it would be easier to start a small pharmacy. Many pharmacies are opening up in places like college campuses, retirement centers, and hospitals. Some pharmacies have a limited menu, while others offer general medical or pharmaceutical services, such as blood tests, diabetic screenings, and even weight loss programs.
You can make a decent living in a small pharmacy, so don't feel overwhelmed if you decide to pursue this path.
2. Online Pharmacy Service Providers
People are now too lazy to make it to their neighborhood drug store to fill their prescriptions, but they still need medication when they have an illness or health concern. The internet offers many services that can be provided at home and affordable prices.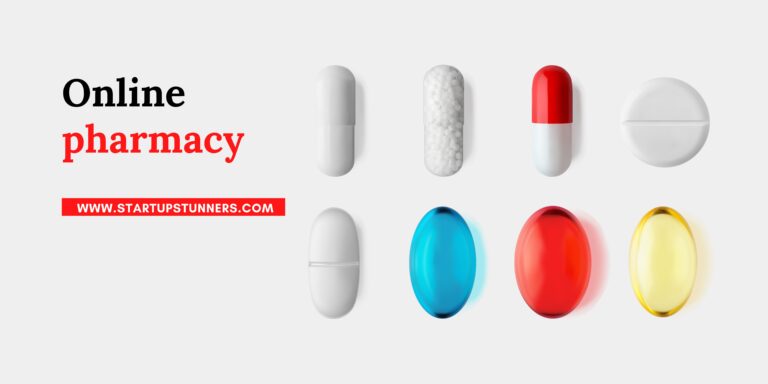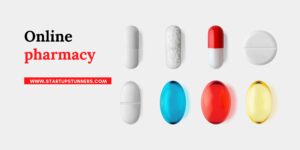 An online pharmacy service can be a great business idea for pharmacy students. There are different ways to set up a successful online pharmacy. If you want to start small and keep costs down, you can create a personal website and sell prescription medication and other OTC (over-the-counter) products. This service is very affordable and very flexible. You can offer many different delivery methods, including mail orders or online pharmacy services.
In 2022, the online pharmacy industry in China is projected to produce around 6.66 billion United States dollars in sales, making it the most lucrative market in the world, according to the Statista Health Market Outlook. It is projected that second and third place in revenue generation would go to the United States and UAE correspondingly.
You can set up a brick-and-mortar pharmacy website to increase your market share or expand your current pharmacy services.
They can provide the same quality services that the traditional stores offer and with the added perks of being able to order medications 24 hours a day, seven days a week. If you don't want to deal with the hassle of a physical location, you can opt for it. However, you must be careful that you don't get sued for illegally distributing medications.
Pharmacy is one type of online service that pharmacies offer, allowing people to purchase medicine from anywhere in the world. There are thousands of online pharmacies today, and some of the most successful ones can earn over 10% of gross sales on average.
Online pharmacies are popular because they provide medication, advice, and guidance without the hassle of having to visit a pharmacy. It is one of the best small business ideas for pharmacists.
3. Drug Information Service
This is similar to becoming a drug rep, but this time you'll provide medical professionals and other health-related organizations with information about pharmaceutical products. This includes patient education and patient safety tips, among other things.
You can work remotely, and you'll usually be responsible for following up with doctors and hospitals. If you want to get involved with the information provided, you can start by setting up an informational website.
You can also become a consultant by joining a group like the American Society of Consultants Pharmacists (ASCP), which will teach you the basics. You can earn as much as $100 per hour for your services.
4. Pharmaceutical Consulting Business
Pharmaceutical consulting is basically a service-based business wherein people who have expertise in a certain field provide their services to companies and individuals for a price. This can be in the form of advice on marketing or management of a certain product, etc. Some pharmacists make extra money by providing these services, while some use it as a side business.
Pharmaceutical consulting involves advising a client on the best way to use their drugs or medical devices for maximum effectiveness. Consulting services vary from simply answering a phone call to working with clients to create a customized plan.
You could potentially work as a private consultant with pharmaceutical companies, hospitals, doctors and other health professionals to help them better understand the benefits and risks of their products.
Or, you could even work as a part-time consultant for drug wholesalers, manufacturers, pharmacies, or hospitals, and have the chance to be an expert advisor and get paid for your advice and expertise.
Build strong relationships with doctors and other pharmacists to get referrals from them. If you're able to start working with some companies early on, you'll be able to grow your network before starting a full-fledged career.
5. Drug Development
The innovative ideas for pharmacy business include drug development. If you love researching drugs and the know-how to market and sell them effectively, then the drug development business is an exciting one to be involved with.
There are many ways to get into the drug development business, such as consulting or working as an intern. In order to succeed, though, you need to know how to develop a successful drug and how to get funding.
In this area, you'll have the chance to find and learn about new drugs still in research and development. This can lead to great profit if a drug is successful, and you can take advantage of the profits.
If you want to start your own drug development business, looking at the different products might be best and deciding what niche you want to specialize in. As an example, if you were to develop a drug to treat high blood pressure, it could be marketed as a generic brand product. You would then try and sell the product to pharmacies, medical supply stores, etc.
Pharmaceutical companies are also constantly looking for new ways to create and develop medications. They need scientists to find new methods to help them test and understand these new drugs before they're approved. This could be an ideal field to enter if you have a strong scientific background and a knack for research.
6. Branding and Advertising Agency
The pharma industry has experienced an influx of new brands over the last few years, and the demand for professional branding services is growing rapidly. Pharmacy students can set up an agency specializing in brand development and strategy.
You can specialize in certain areas, including medical devices, prescription drugs, generic drugs, or vitamins and minerals. Pharmacists can offer their clients advice on advertising and marketing their products, including media planning, creative design, and market research.
7. Drug Distributors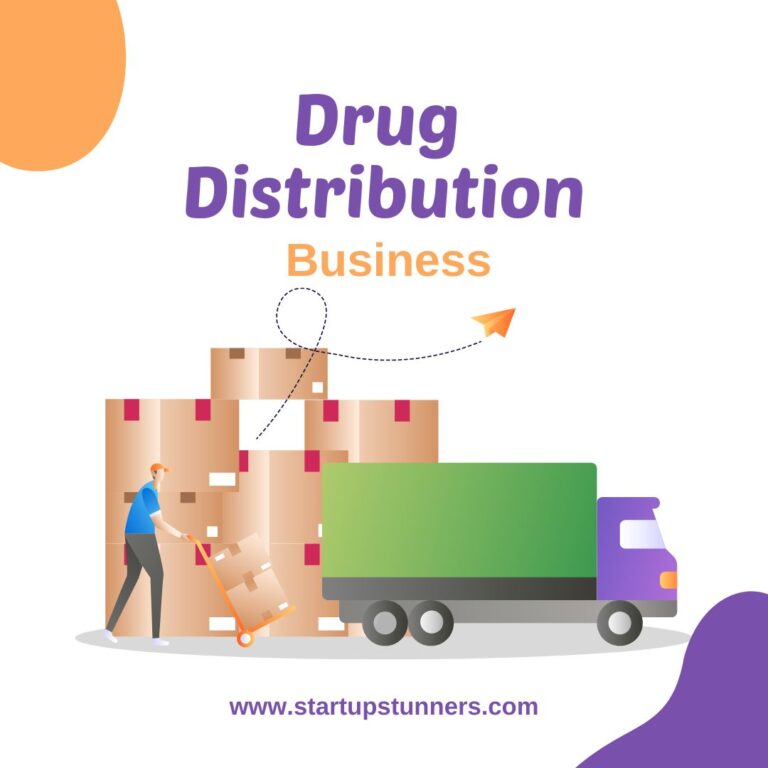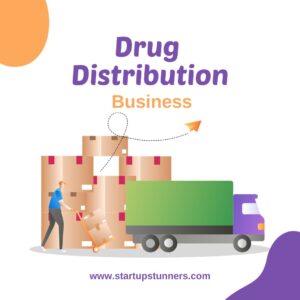 Pharmacists can work as drug distributors, which sell prescription medications to pharmacies, hospitals, and doctors. They ensure that the product is safe and helps maintain the customer's safety. In addition to providing the quality of the products they handle, they must also help customers with any questions about their medication. Pharmacists in this position must demonstrate a high level of customer service.
Conclusion
Many pharmacy students dream of starting their own business after graduation, but many struggles due to a lack of experience and knowledge. It's time to change that!
If you're interested in starting your own pharmacy business, there are plenty of ways to do so and even opportunities in your community that you may not have considered.
The key to success is finding out precisely what opportunities there are for pharmacists. Once you've done that, you can start exploring different options for developing your own business.
Each of the ideas discussed above offers a unique opportunity. We suggest researching your area and talking to local pharmacists to see if these options work for you.
---