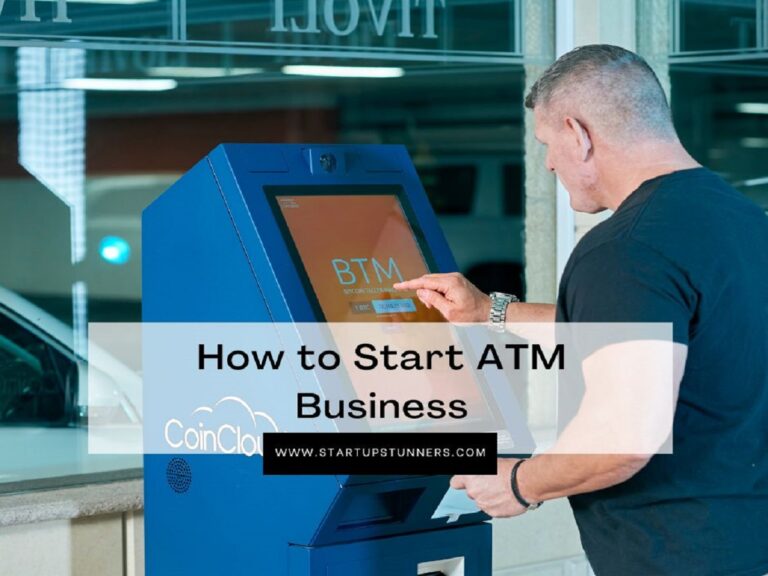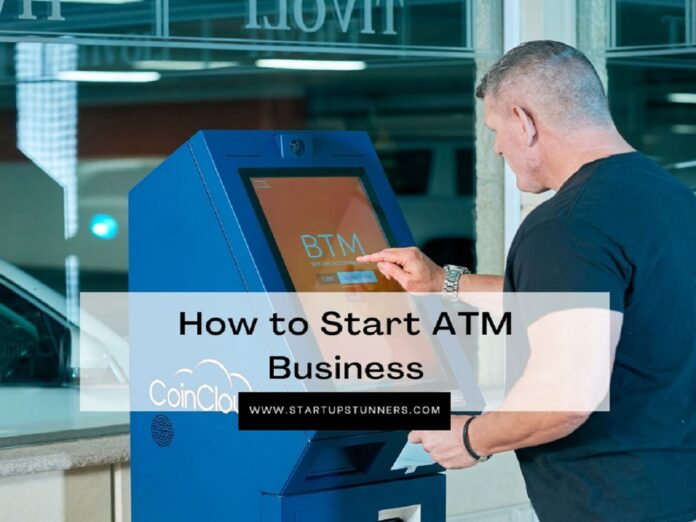 Having even a single ATM Machine may generate a good amount of passive revenue for its owner. However, a small company owner may earn a significant profit from an ATM Machines network in high-footfall locations.
It's true that despite our more digital society, cash is still indispensable. Simultaneously, ATMs have developed to accommodate a wider variety of currencies, payment methods, and digital tokens.
Surely, you need time, expertise, and patience when establishing a new company. Keep reading, and we'll walk you through starting and growing your ATM business from scratch.
ATM Machine Business – Step by Step Guide
Fast Facts
| | |
| --- | --- |
| Industry Trend | Growing |
| Time To Grow | 2 – 4 Months |
| Startup Cost | $7000-$14000 |
| Profit Potential | $66,000/Annual |
| Market Size | $22.08 Billion |
Step 1. Industry Overview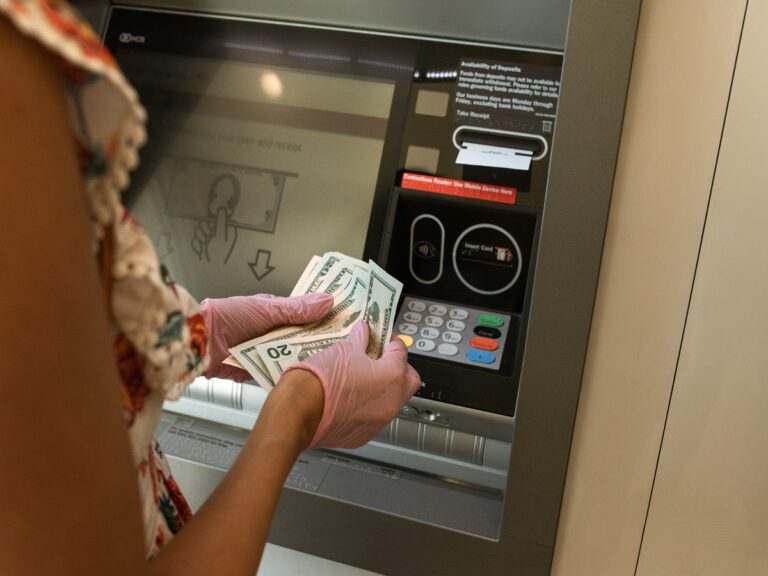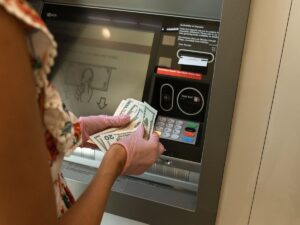 As of 2021, the worldwide automated teller machine industry was worth US$21.03 billion. The IMARC Group forecasts that by 2027, the market will have grown to be worth US$28.37 Billion, with a CAGR of 5.2% between 2022 and 2027.
The key element fueling market expansion is the trend toward urbanization and increased use of digital technologies, which is occurring in both developing and established nations. Because of its convenient services, which include instant access to cash around the clock and the opportunity to make money transfers and bill payments, ATMs have been widely used all over the world.
Step 2. Create an Effective Business Plan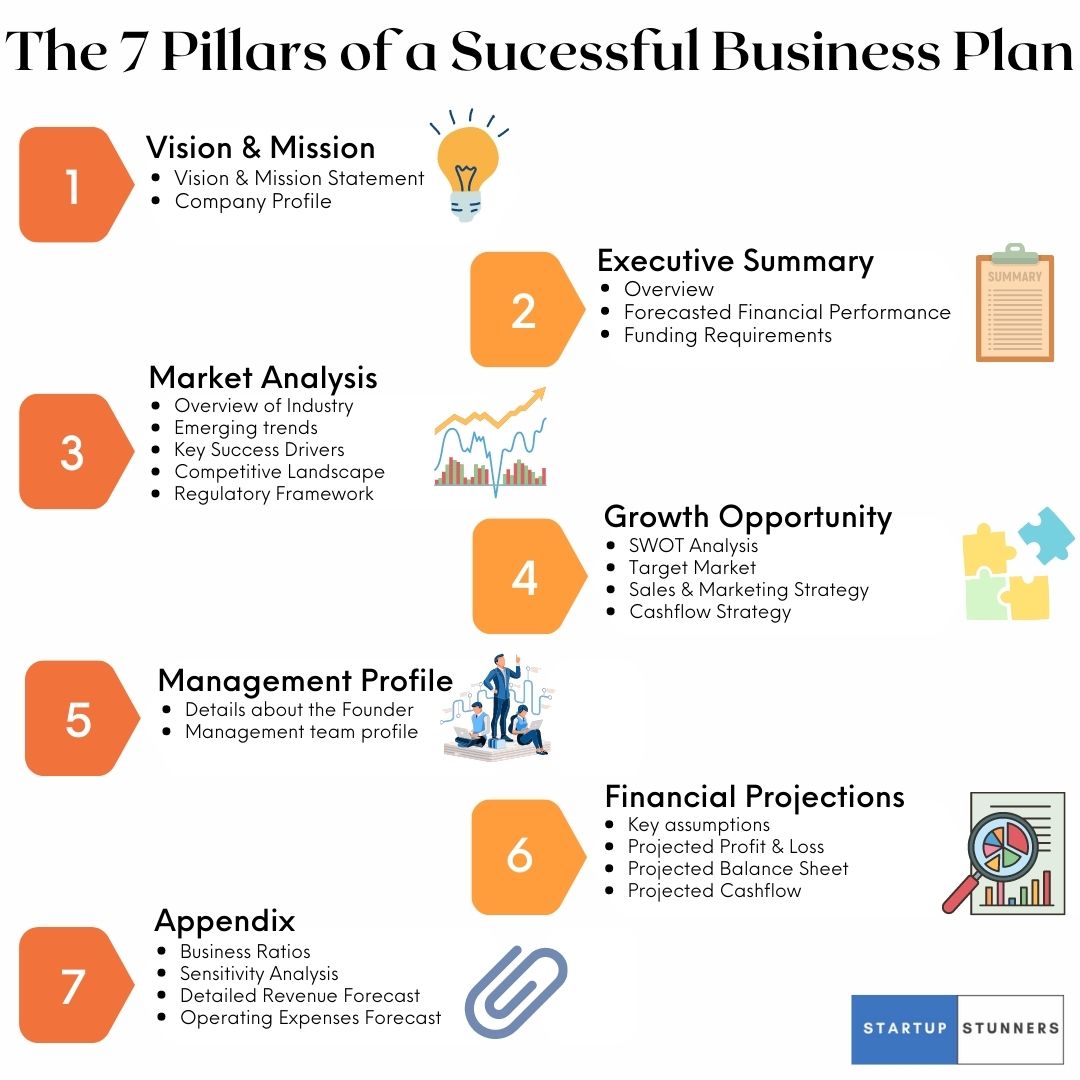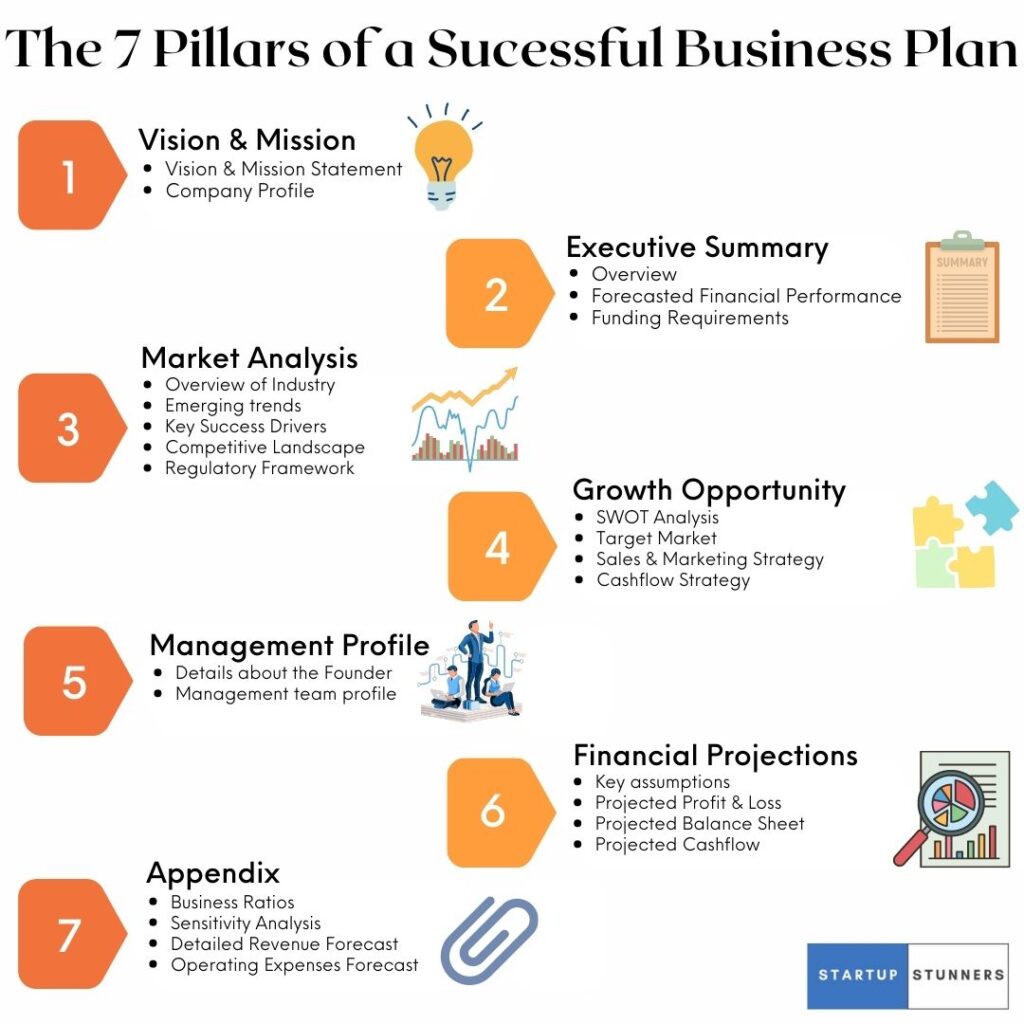 For starting any Business, a well thought-out and professionally drafted Multigenerational Business Plan is essential. Investors typically want to see a detailed business plan that outlines the business's goals, strategies, and projected financial performance. A well-written and thorough business plan can demonstrate to an investor that the business is well-managed and has a strong chance of success.
To prepare a professional Business Plan, you need an expert Business Plan writer who can design this strategic document that will ultimately support you to outperform your competitors. Startup Stunners has been providing Business Plan writing services for the past several years and you may also consider acquiring our services by contacting our team of experts at startupstunners.com/contact-us/
Step 3. Investment Range
Initial investments in an ATM company might be anything from $7,000 to $14,000.
The bulk of this startup capital will go into buying your first automated teller machine, which may cost anywhere from $5,000 to $10,000, depending on its features. There will be more outlays required to establish a legal organization and launch a marketing campaign.
An expanded breakdown of the preliminary investment is shown in the table below.
| | | |
| --- | --- | --- |
| Costs | Minimum | Maximum |
| ATM Machine | $5,000 | $10,000 |
| Insurance | $300 | $600 |
| Licenses and permits | $450 | $700 |
| Business Structure | $500 | $600 |
| Equipment | $200 | $1000 |
| Marketing | $300 | $500 |
| Total | $6,750 | $13,400 |
You will have to restock the receipt paper whenever it runs out, which might set you back approximately fifty dollars every month.
Furthermore, a phone connection is necessary to connect the ATM machine with other credit intermediaries. Usually, it comes out to anywhere between $30 and $40 each month.
There is a weekly minimum of $2,000 required for the use of most vending machines. Deposits of cash should be made on a revolving basis. Based on the terms of the agreement between your company and the bank, the bank may impose a surcharge, and the retailer may charge a monthly rental fee or commission.
It is highly recommended that new company owners do extensive market research to ensure that their profit margins are appropriate.
Step 4. Target Market
If you're starting an ATM business, think about the things where people often spend cash. Customers require cash for purchases at
Casinos
Fairs
Concerts
Old-fashioned Pubs
Athletic Events
Hobby Stores
Other Non-traditional Retail Establishments.
Local Prospects and Marketplaces
Step 5. Equipment Required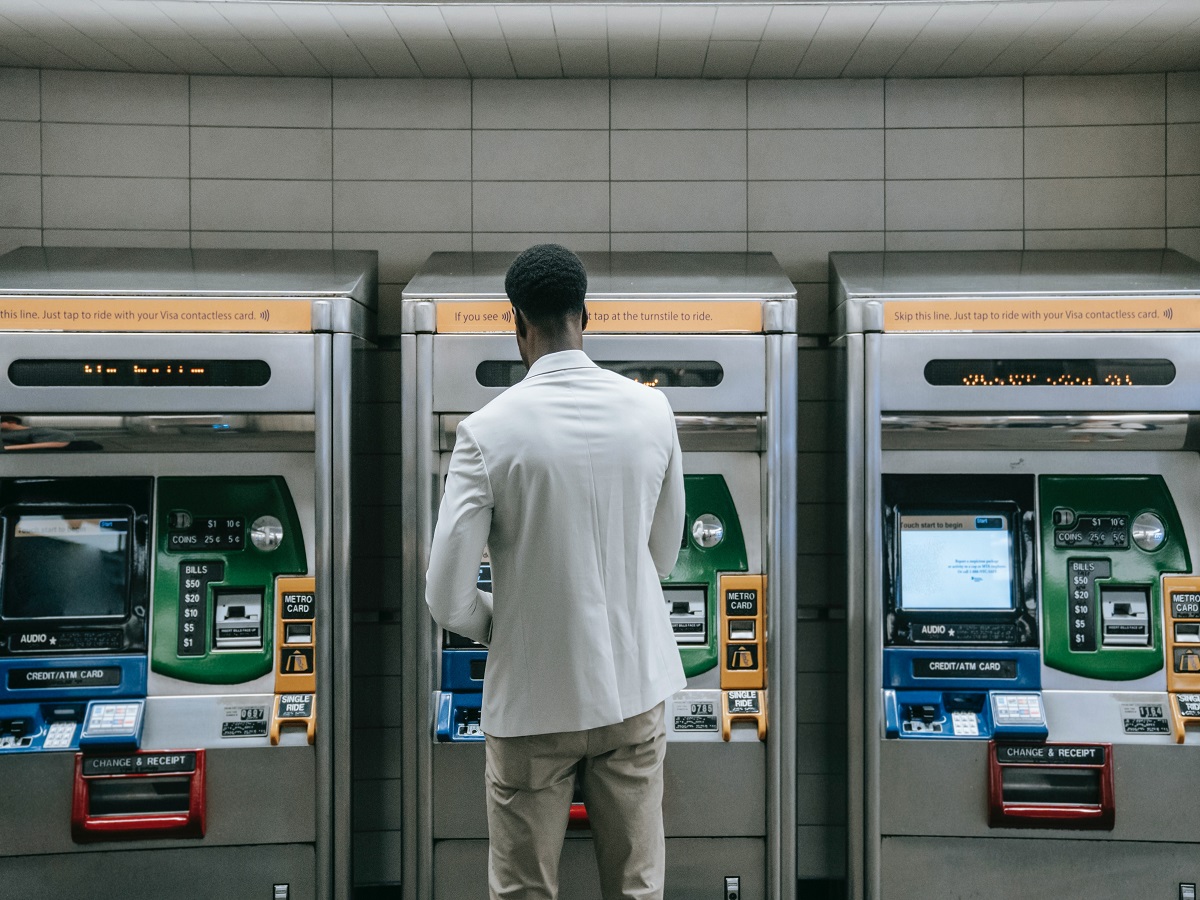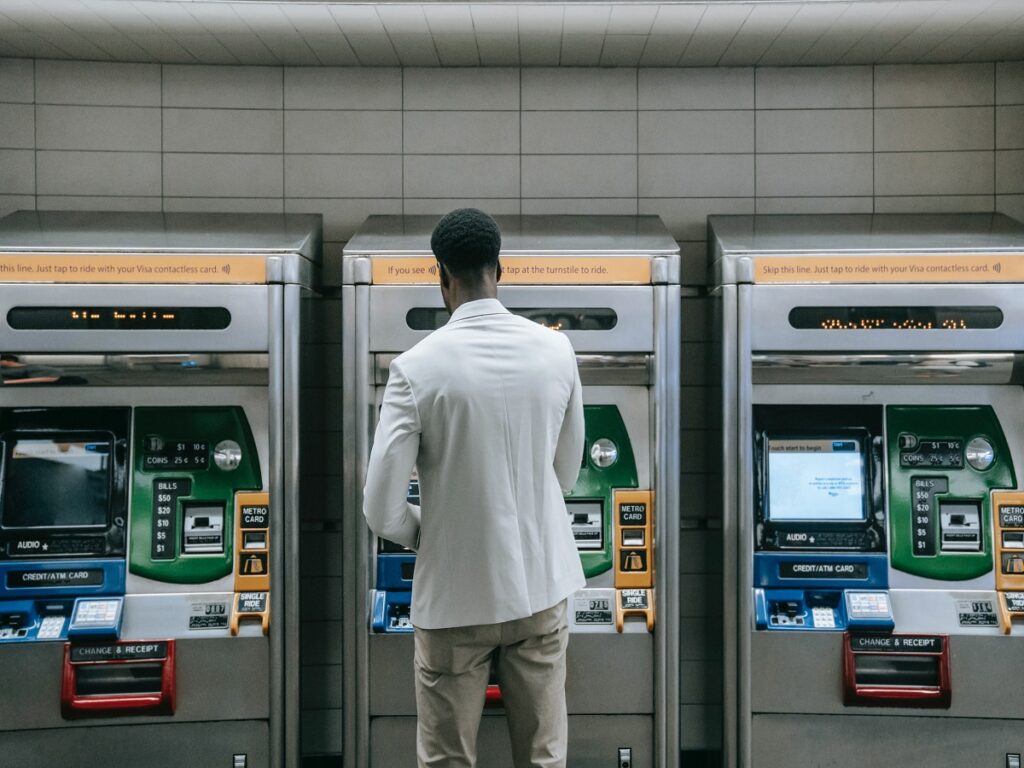 In addition to the ATM itself, you may need other tools and supplies to set it up and maintain it. For example, you have to get help from Dolly or Truck. However, there is an option for you to get these items on rent instead of buying when starting out. These are some of the things you could need to get rolling:
ATM(s)
Truck
Dolly / Furniture Moving Equipment
Toolbox
Lockbox
Step 6. Revenue & Profit
How Much Can You Earn From An ATM Business?
The cost customers pay to use an ATM ranges from $1 to $3 and is the only way the business makes money.
Lieberman Companies, a seasoned provider of gaming services, claims that thirty percent of all US users use ATMs on a weekly basis, with each machine processing between six and ten transactions daily.
Considering an average transaction value of $2.50, each ATM might generate $20 per day in profit. If your first ATM is strategically positioned and operates nonstop, you may expect a return on investment in less than a year.
Working from home as a sole proprietor, you might set up five ATM Machines in high-traffic areas within a year, earning more than $36,000 in income if each machine processes an average of eight daily transactions. Your yearly profit would be roughly $29,000 if you gave the local company $0.50 for each transaction.
It's possible that by year two, you'll be seeing daily transaction volumes of ten per ATM Machine, resulting in a yearly revenue of over $45,000 and a net profit of $36,000.
You may install 20 ATMs and charge customers $3 each as soon as your name becomes well-known. Profit margins at this point are typically approximately 30% due to the costs of renting an office and employing people. Making a nice profit of $66,000 per year off an annual revenue of $220,000.
Step 7. Trends And Challenges
Here are some current ATM business trends:
The most up-to-date ATMs include advanced functions like face recognition and the ability to book flights.
In terms of fraud prevention, smart ATMs are more secure than their predecessors.
ATM sales are rising as a result of the increasing digitalization of financial services.
Festivals and sporting events are two examples of the kind of large-scale gatherings that often make use of mobile ATMs.
The ATM sector faces a number of obstacles, including:
The high potential for fraud inhibits the expansion of markets.
Problems in competing with ATMs run by banks
Step 8. Barriers to New Entrants
There are a few obstacles to starting an ATM machine business. New entrants face significant obstacles including:
ATMs are commonplace in many high-traffic areas since the sector is well established and has minimal entry hurdles.
Advancing Technical Complexity
A potential company owner may require additional IT training to get the most out of today's ATMs, what with their biometric and Internet of Things features.
There is always the potential for theft or loss when storing or carrying significant sums of cash, which is why the ATM sector is so highly controlled and always subject to new legislation.
The rising use of credit card and mobile phone payment systems could reduce the need for automated teller machine withdrawals in the future.
Step 9. Right Location
The added cost of renting or buying a building has to be accounted for in the overall cost of doing business, and the company's strategy should be modified appropriately.
Collaboration with a property owner is similar. Profits from installing an ATM may be shared with the property owner based on the terms of your contract with them. Consider this while estimating your possible gain.
The most successful automated teller machines (ATMs) are those that cater only to cash transactions, have a high foot traffic, have mostly good reviews, are legally authorized to do business in their location, are set aside from other ATMs, and so on.
Your ATM meets the demand generated by cash-only or cash-encouraged businesses. The availability of ATMs is essential for the survival of the general public. Financially, this is a positive development. The same holds true for a lot of foot traffic.
Customers are more likely to use your ATM if more people see it on a frequent basis. Additionally, people feel safer and at ease in heavily traveled locations. A greater chance of damage and theft occurs on devices that are not visible to the public or are not monitored by security cameras.
If you're going to team up with a shop owner, it's in everyone's best interest if the business where your ATM will be installed has a solid reputation. The greater the store's foot traffic, the more transactions your ATM will process.
Step 10. Types of ATM Machines
There are three key considerations when purchasing an ATM: the kind of ATM, the brand and specific model, and whether or not to purchase a new or reconditioned machine.
Hyosung and Genmega are two well-known companies that produce ATMs. There is no difference in the quality or dependability of the equipment made by either company. The whole product ranges of Triton and Hantle ATMs are also available from ATM Depot.
These industry leaders all make reliable ATMs that can serve their customers for at least a decade. Be aware, nevertheless, that costs will range widely among brands and models of machinery, down to the individual components.
Several different kinds of ATM devices are available for your consideration. First, you'll need to settle on an automated teller machine. There are different types of ATMs:
Online ATMs: Constant connectivity enables real-time surveillance and financial dealings.
Offline ATMs: Less features available when just linked to the bank's database.
White Label ATMs: Independent of traditional banking institutions
Brown Label ATMs: Machines that are technically the property of the ATM supplier but are under the supervision of the bank whose logo appears on the machine
Onsite ATMs: Automatic Teller Machines owned and serviced by a bank or shop
Offsite ATMs: ATMs that are administrated by a separate company but are located in public spaces like shopping centers and healthcare facilities
Standalone ATMs: Bank-independent ATMs provide fewer functions than their networked counterparts.
Networked ATMs: Cash machines that are part of the ATM service provider's network
It is easier to deploy a freestanding ATM almost anywhere. As long as there is access to electricity, they may be set up anyplace. They take up little room, which is useful when maximizing limited retail space.
TTW ATMs are more expensive, but they're also safer since the interface is hidden away in a barrier that extends into the subsequent room. This may make using the machine to exchange money a bit less risky.
Wall-mounted ATMs may be installed on any flat surface, including walls, tables, and countertops. When there isn't a lot of unused room at your establishment, this might come in handy. In addition, this is a better option for places with minimal foot traffic and limited resources.
Comparison of Brand-New vs. Used Ones
Whether you decide to buy a brand-new or pre-owned ATM is up to you. Independent ATM deployers just starting their businesses should invest in brand-new machines. Improvements to the user experience of ATMs have resulted from new technologies based on input from both IADs and ATM customers.
However, if you're on a tight budget, buying a reconditioned machine might speed up your return on investment and boost your earnings. Reusing electrical devices instead of throwing them away is better for the planet.
Step 11. Paperwork
Mandatory Documents
To get your ATM up and running, you'll need to fill out an equipment order form with your processor. The next step is to choose the desired pieces of equipment and designate who will be responsible for installing them. You'll also want to put in writing the amount of your fee and the lowest and highest bills your ATM will accept.
Following this, the ACH form will need to be filled out so that funds may be sent from your business account to your personal bank account. For security reasons and to verify your identification, we need to see your driver's license. If you have ever been found liable for other serious financial crimes, you are not eligible to operate an ATM company.
If you want to be sure your associated business bank account is legitimate, you may submit a canceled business check. A savings account is not acceptable for the sake of operating an ATM company.
If you want to be sure your associated business bank account is legitimate, you may submit a canceled business check. A savings account is not acceptable for operating an ATM company.
In order to comply with federal requirements, the ATM operator must notify their banking partners of their identity and provide them with a copy of the ATM Operator Agreement and Application. In addition, please attach a completed W-9 form. If your ATM is expected to generate income, you must keep financial records for the IRS.
This agreement details the responsibilities of the ATM processor as well as your personal rights as the ATM operator.
This agreement governs the relationship between you and the company providing the software for your ATM. This contract also guarantees that you will be paid in accordance with the terms set out beforehand.
Additional Supporting Documents
There's no indication that filling out these forms is necessary. This is because they are not universally applicable.
For instance, a company license and permission may be obligatory only if mandated by the relevant authorities in your area. If you don't want to use a DBA, you may still set up a business as a sole proprietor.
If you want to put an ATM in a building that is not your property, you must first get a site location agreement (SLA). This agreement acts as a commitment between you and the third party, setting down the respective roles of the parties and their respective financial contributions.
Just like any other kind of insurance, purchasing ATM insurance is entirely voluntary. You may choose to buy it and include the price in your prospective profit after all other expenses have been deducted. Alternatively, you can try your hand at it without any assistance.
This is a bit of a risk, but an insurance agency that is a member of the ATM Industry Association (ATMIA) should be able to help you find coverage that works for your business.
If you do this, the ATM's processor may provide you with a wireless modem to improve your connection speed by converting your data from the Internet to a cellular signal. This is completely discretionary and may be completed whenever you want.
Step 12. Benefits of an ATM Machine
New consumers coming into your business specifically to use the ATM, in addition to the fee you collect on each transaction, might result in a boost in income.
Less Expensive Credit Card Processing
There is an increase in cash sales for stores that provide ATMs for their customers. One way to reduce the cost of accepting credit card payments is to install an ATM in your shop.
The convenience you provide your consumers' increases when you provide them a way to quickly and easily get their hands on cash without ever leaving your establishment. It might potentially improve relations with clients.
Many providers of automated teller machines offer you to purchase or lease your unit. Some businesses would even assist you in promoting the ATM and provide short-term contracts with no cancellation fees.
Step 13. Decide If The ATM Business Is Right For You
The last step is to decide whether creating an ATM company is realistic. In other words, it's a means to see whether the concept works for you.
The following are some things to think about:
Non-active, low-effort labor
Somewhat immune to economic downturns
High retention since people will keep coming
Constant revenue
High liability in terms of maintenance of machines and their upkeep
Frequently Asked Questions
How are ATMs restocked with cash?
As one would expect, the bank is affiliated with or owns financial institutions that restock ATMs.  If you've never used an ATM before, you may be curious about the source of the cash given out at these independent machines.
It's possible that ATM owners may run into trouble if they don't have enough cash on hand to replenish the machine. That's why it's crucial for ATM owners to have access to a substantial cash reserve.
The risk of a breach in security is another possible problem.
The proprietors of ATMs must choose the least risky time of day to restock the machines. They risk losing a lot of money if things go wrong. This is a problem most often seen with standalone ATMs.
As a result, it is normal practice for ATM owners to contract with a cash management agency to handle the replenishment of cash in the machine.
Using this approach will, of course, cut into your profits.
However, your mental peace is not at risk. Hiring a payment processing service is a safe approach to dealing with money. In the event that anything goes wrong when loading the machine with cash, the firm will also be covered by insurance.
There's also the option of forming a partnership with a processor for other ATMs.
The cash within an ATM is the responsibility of the ATM's processor. They assist in the development of operational procedures and plans for restocking the vending machine with cash. While this service provides better security for ATMs, the owners will have to pay for it.
Is it true that the ATM industry is on the decline?
There is no evidence that the ATM industry is in decline.
There are others who would wish to counter the widespread belief that the world is becoming more digital. Accordingly, automated teller machines have no future.
ATM machines business will be in demand as long as people continue to use cash. The use of cash as a medium of exchange has persisted for millennia and is not about to disappear suddenly. This is due to the fact that it is the most convenient method of payment.
Conclusion
Having an ATM is a lucrative business venture. In fact, it may be your ticket to a life of financial independence. However, starting an ATM Machine Business may be challenging and complicated.
What's great about operating an ATM business is that you control most of the variables that impact your bottom line. You get to choose the price per transaction, the location of your machine, the people you collaborate with, and the amount you spend on the equipment.