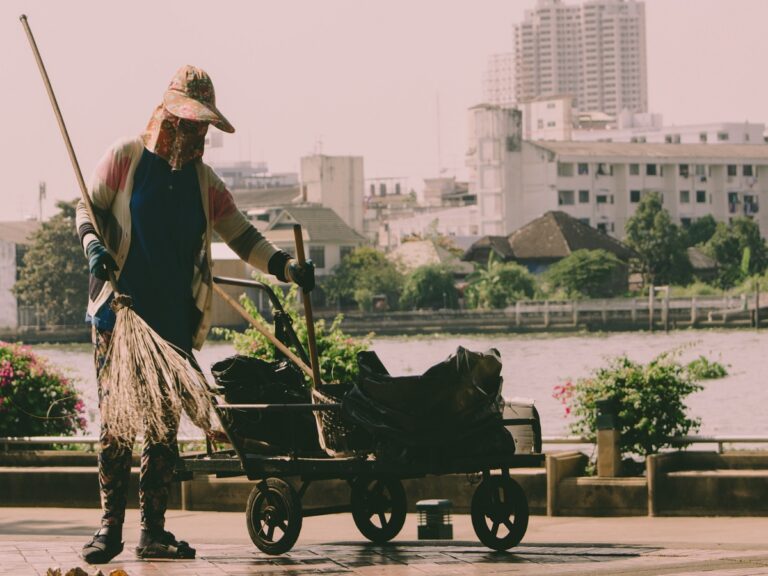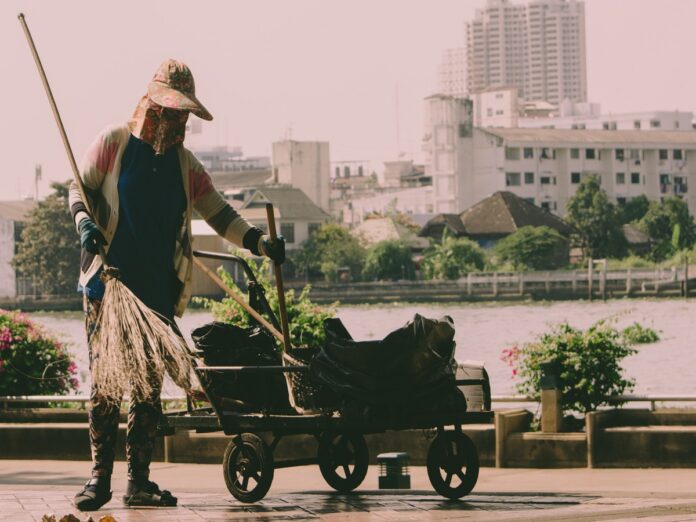 To prevent blockage and possible structural damage, gutters must be cleaned regularly, which may be a time-consuming and strenuous job. The expansion of the construction sector in the United States has resulted in a growing need for gutter cleaning services, a trend that is expected to continue.
You can start up shop in your spare room and provide a much-needed service to your neighborhood while raking in a tidy profit.
But before you get out of the scaffolding, you need to know the ins and outs of turning a concept into a profitable company. This comprehensive manual provides you with all the data you need to launch a profitable gutter cleaning business.
Starting Gutter Cleaning Business – Step by Step Guide
Quick Facts
| | |
| --- | --- |
| Industry Trend | Growing |
| Startup Cost | $9,700 – $14,500 |
| Market Size | $745m |
| Time Required To Grow | 1 – 3 Months |
| Profit Potential | $87,000 |
Step 1. Industry Trend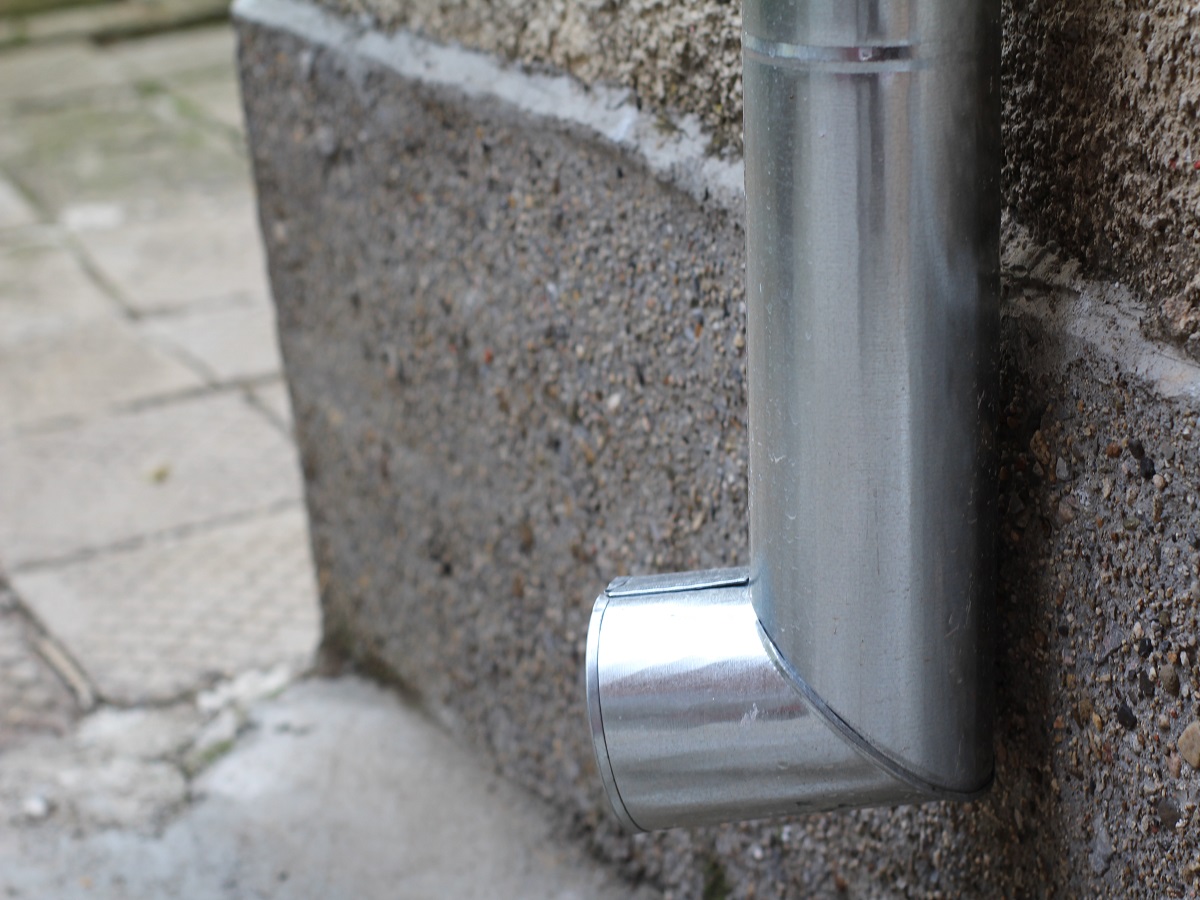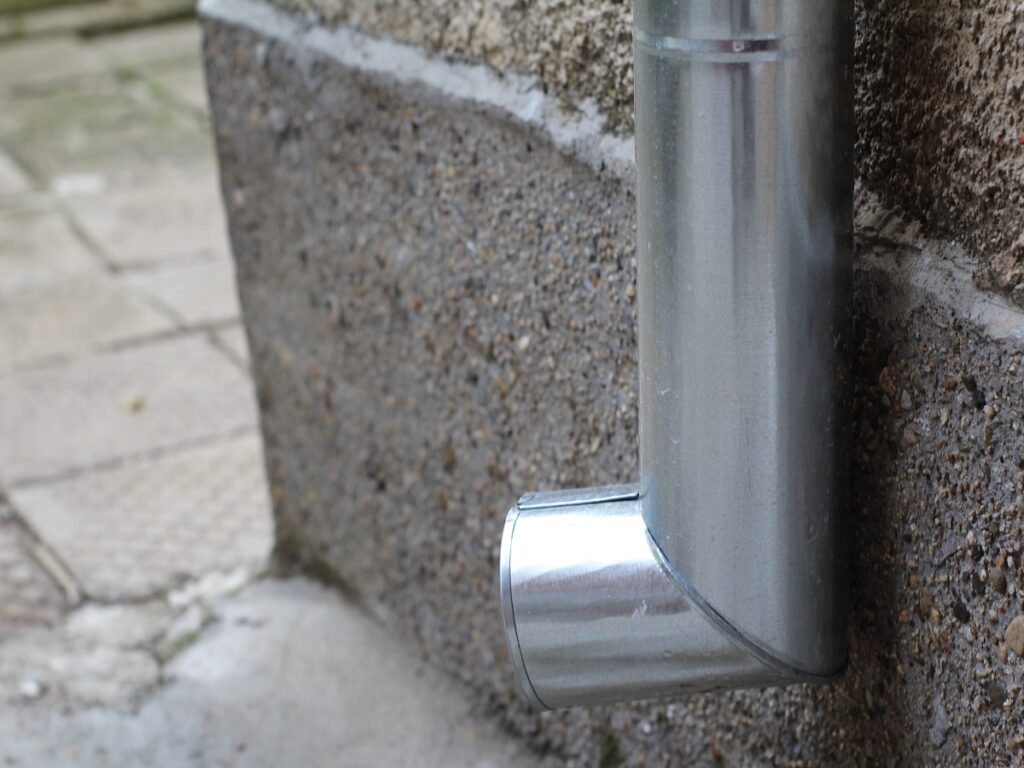 By 2022, the gutter cleaning market is projected to have reached $744.6 million in revenue, a yearly rise of 5.4% from 2017-2022 in the U.S. This includes a 2.0% rise in sales for the year 2022. New companies, new and existing homes, and nonresidential structures like universities and government offices all propel the sector forward.
In the last five years, the $9 billion building exterior cleaning business has witnessed a yearly growth of 5 percent, which includes gutter cleaning. As an industry in general and a niche market within that sector, gutter cleaning offers a wealth of opportunities for entrepreneurs.
The most recent census shows that more than 82 million people in the United States own their own homes. Most of these residents live in single-story houses, and their gutters, which typically measure between 150 and 200 feet in length, must be cleaned twice yearly.
For this reason, there is a good chance of success if you establish a gutter cleaning company or add that service to the landscaping options you already provide.
Step 2. Create an Effective Business Plan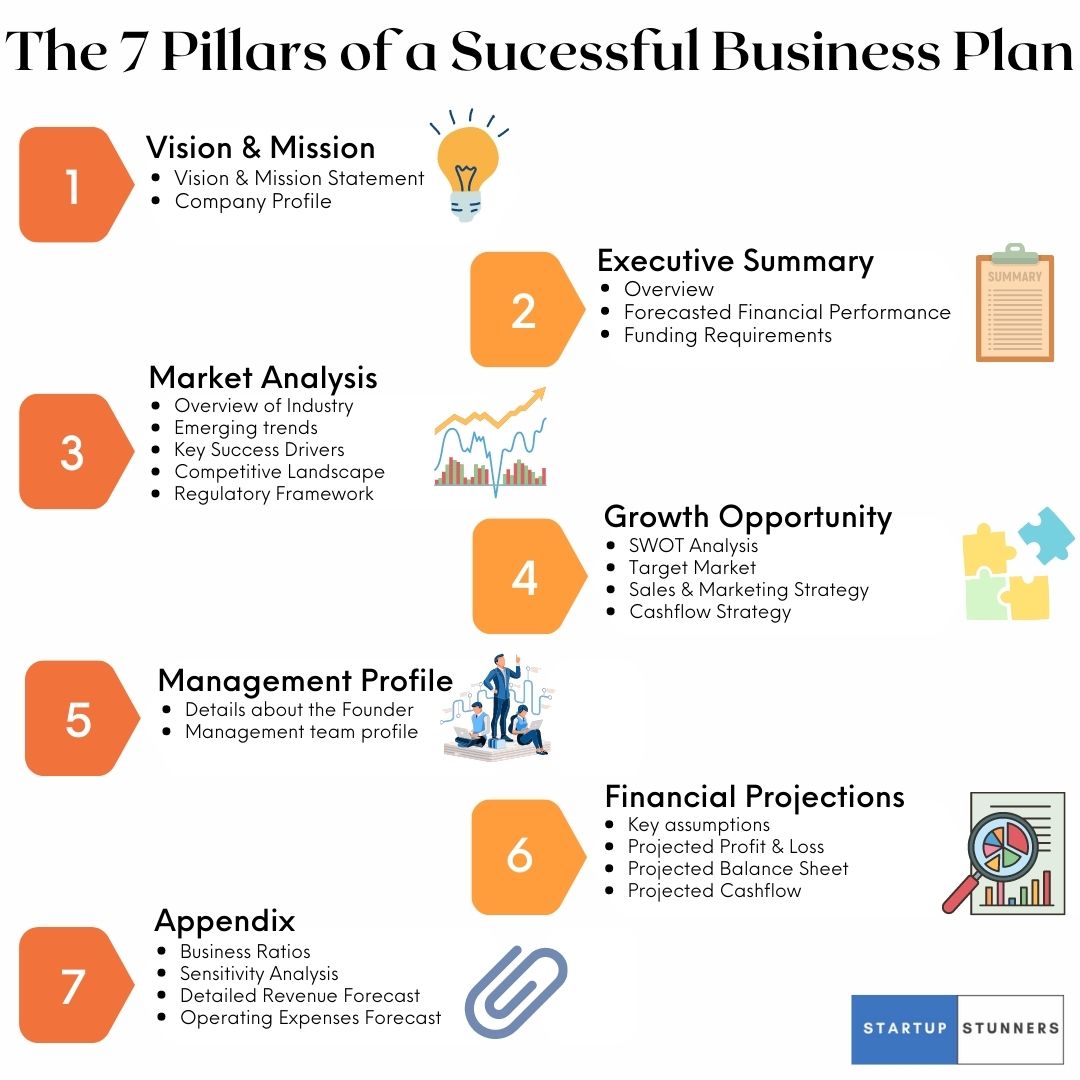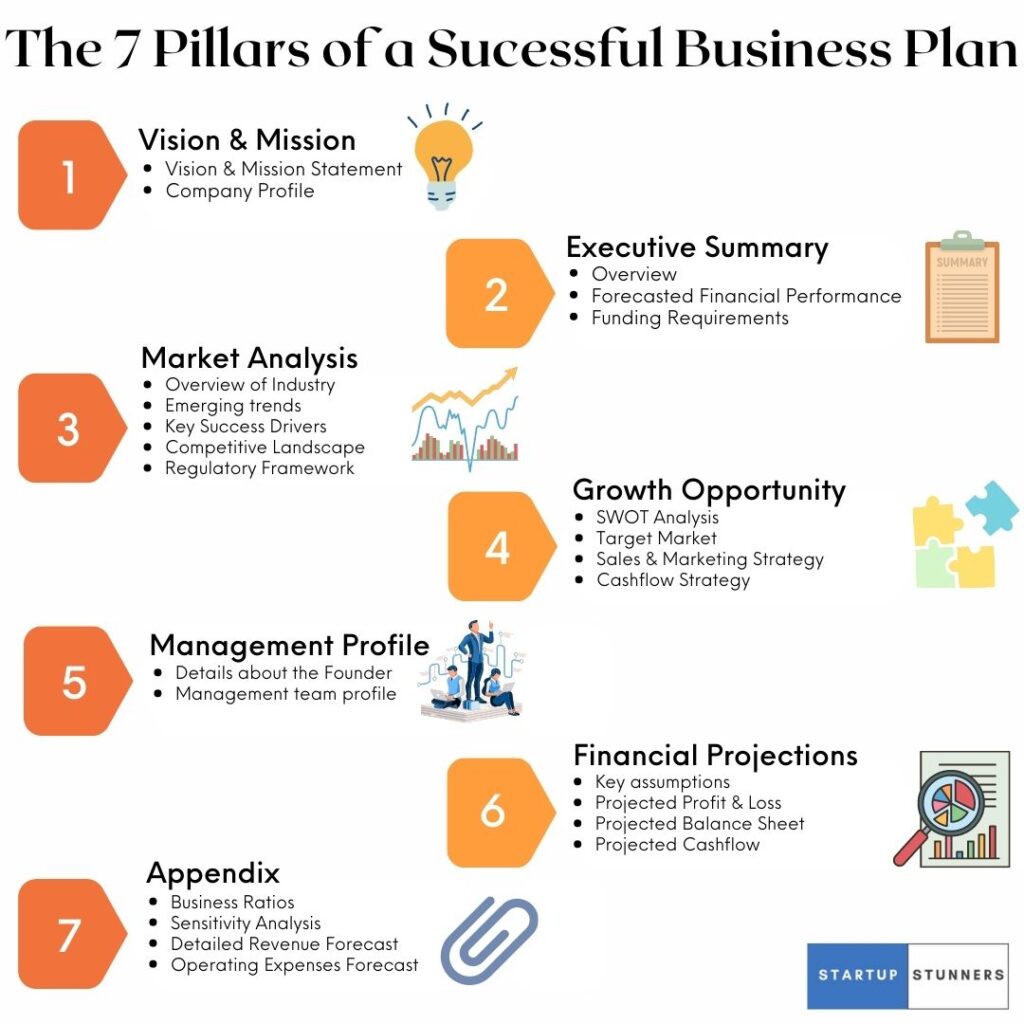 For starting any Business, a well thought-out and professionally drafted Multigenerational Business Plan is essential. Investors typically want to see a detailed business plan that outlines the business's goals, strategies, and projected financial performance. A well-written and thorough business plan can demonstrate to an investor that the business is well-managed and has a strong chance of success.
To prepare a professional Business Plan, you need an expert Business Plan writer who can design this strategic document that will ultimately support you to outperform your competitors. Startup Stunners has been providing Business Plan writing services for the past several years and you may also consider acquiring our services by contacting our team of experts at startupstunners.com/contact-us/
Step 3. Target Market
To succeed, a gutter cleaning company must target homeowners with disposable income to outsource at least a portion of their property upkeep. Unfortunately, homeowners who fall into this category often belong to the middle class, upper middle class, and educated elite.
Step 3. Investment Range
Startup Cost
| | | |
| --- | --- | --- |
| Type of Cost | Minimum | Maximum |
| Insurance | $300 | $500 |
| Ladders and tools | $800 | $1,500 |
| Truck or van down payment | $2,000 | $5,000 |
| business name & structure | $350 | $600 |
| Website | $5,000 | $3,500 |
| Marketing | $1000 | $3000 |
| licenses and permits | $250 | $400 |
| Total | $9,700 | $14,500 |
Recurrent Expenses
Running a local gutter cleaning company requires nothing in the way of overhead costs. However, they include the cost of insurance premiums and gasoline and vehicle maintenance, and HR costs.
Step 5. Charging Rate & Profit
What Is A Fair Price To Charge For Gutter Cleaning Services?
The length of the gutters will determine the final cost, so expect to get paid anywhere from $100 to $200. You should go for a profit margin of at least 90% after deducting all expenses.
How Much Money Can You Make By Starting A Gutter Cleaning Business?
If you work from home and take on 10 tasks each week for 32 weeks out of the year, you may make $48,000 in your first year or two. Using a 90% margin would result in a profit of almost $43,000. However, if you hire a staff for your gutter cleaning business, the profit margin may drop to 60%.
With word-of-mouth advertising bringing in new clients, you might easily rack up 32 weeks' worth of work by completing 20 tasks each week. If you brought in $96,000 a year, you'd be sitting well with a nice profit of around $58,000.
Step 6. Equipment Required
Effective gutter cleaning requires the use of specialized equipment. This features a tall high ladder to access gutters on the 3 and 4 floors for quality assurance. Purchasing a stabilizer for the ladder is also recommended to prevent it from wobbling. Additionally, cleaning-specific equipment and materials are:
Brooms
Leaf blower
Pressure washer
Bucket
Gutter scoops
Heavy-duty rubber gloves
Brushes
Gutter spoons
Even though software won't help you clean your gutters, it is a valuable tool for maintaining a successful company. Some examples of software that might be worth the cost are:
HR software organizes your staff, keeps track of their information, automates payment and benefits, and more.
Invoice creation and sending via accounting software to guarantee payment for services rendered.
Revenues can be increased with the help of field service management software by plotting the most productive routes to service calls.
Step 7. Skills and Certification
Should You Obtain Certification Before Opening a Gutter Cleaning Company?
Since there are no specific requirements to become a gutter cleaner, the best way to learn the trade is via an internship or on-the-job training. Since you'll be carrying goods and equipment from one work site to another, a clean driving record is also preferred.
Looking into training days is a good option if you have some background but want to polish your abilities. It is recommended that you do some homework to choose a gutter cleaning training academy located in your area since there are many such courses available.
Do You Need Any Special Skills To Launch A Gutter Cleaning Service?
Starting a local gutter cleaning company necessitates a diverse range of skills. Gutter cleaners should know about the following:
Since you'll be on your legs for the majority of the day and lugging trash bags, you should be in good physical shape.
To access the gutters from a ladder, you will need to stretch over them.
Awareness Of Safety Procedures
Due to the nature of your job, you will spend a lot of time in an elevated position. Thus, this is essential.
Effective time management and client servicing will be necessary.
Good communication skills and the ability to establish and maintain positive relationships with both customers and employees are crucial.
Step 8. Best Methods For Gutter Cleaning
For your gutter cleaning company, you may choose one of the different methods. A few examples of these techniques include;
The Step Ladder Method
A Leaf Blower In Action
Scooping A Roof By Hand
All of these approaches work, so choose the one that appeals to you the most. Also, your strategy will depend on the gutter you're clearing out. A high roof requires a ladder to access the gutters and poles. As an added bonus, the ladder offers a level of convenience you will appreciate.
When working with dry leaves on the rooftop of the gutter, a leaf blower is the most efficient approach to use. However, wet debris makes this technique difficult since dust and grime may fly up and stick to the walls, resulting in potential further cleaning.
In the end, using a pole and a scoop is all there is to the hand scooping approach. Using a longer shovel is recommended so you can stay on top of situations that will compel you to extend, and of course, you will have to wear fall-proof since the procedure may be quite risky.
Step 9. Get Insurance And Familiarize Yourself With The Hazards
Gutter cleaning is dangerous since it involves working outdoors and ascending steep rooftops. Working in unfavorable situations, such as rain, raises the risk of accidents like this, and each year, 164,000 people are injured after falling from a ladder and need medical assistance.
In addition, you may face legal ramifications if an error causes physical harm to someone else's property. Therefore, general liability insurance is essential whether you want to work as a lone proprietor or employ others to run a limited liability company.
Suppose a client is hurt while on the premises; a general liability policy will pay for their medical bills and repair or replace any damaged property. Standard liability policies do not cover employees. Therefore, it is essential to have workers' insurance in place in case an employee becomes injured while working.
By investing in professional liability insurance, you must also protect yourself against legal repercussions. Coverage for lawsuits alleging carelessness or false advertising will be provided under this insurance.
Step 10. Precautions You Should Always Take While Cleaning Your Gutters
Roofs that are damp, icy, or otherwise unsuitable for walking provide a constant risk. Never risk your feet by trying to traverse them before the frost has melted.
Instead of trying to go up on a roof's high pitch, utilize one of the many strategically placed ladders around the building.
Typhoons and strong winds aren't good conditions for cleaning gutters.
Put your hand nowhere near the gutter, and don't stoop towards it. Otherwise, your equilibrium might be thrown dangerously close to the ledge.
Don't slouch toward the floor or when doing gutter and downspout cleaning.
If you're up high, you shouldn't use the water hose too much since it will wet the gutters and make them unstable. Using a hose to clean is great, but not while you should be working.
Always put on gloves before attempting to remove anything from the gutters. To avoid potentially hazardous microorganisms, gloves should always be used. Also, be careful not to cut yourself if you reach into the gutters, as sharp debris might be hiding there, particularly near the outflow.
Step 11. Be Prepared For The Changing Seasons
Gutter cleaning should be done twice yearly, once in the springtime and again in the autumn. As a result, gutter cleaning is a service that can only be run at certain times of the year.
When demand fluctuates dramatically from season to season, it may be difficult for a company to remain profitable during the off-season.
Is A Gutter Business Profitable?
When you start a gutter cleaning company, you may make anywhere from $100 to $200 in per day. However, it's possible that this won't always be something that happens every day. Fall is often the busiest time of year for gutter cleaners since more people need their services then at any other time of year.
To increase your company's earnings, you might expand into providing additional services. In addition to cleaning gutters, several companies also do basic gutter maintenance and install skylights. It's possible that you'll see an increase in demand for windows and skylights cleaning at certain times of the year.
Is this Business Right For You?
A gutter cleaning company might be a good fit for someone who enjoys working outdoors. However, it is essential for those who own businesses to not be frightened of heights since they spend a lot of time working from ladders. Even if it's not always clean, they'll have to spend their days off fixing up people's houses in the fresh air.
It's crucial to weigh the advantages and risks of establishing a gutter repair and cleaning service before committing to the endeavor.
Get paid to work from home and customize your own schedule.
Gain $100-$200 for every completed task.
The only equipment needed is a ladder and some simple tools.
You probably won't be doing anything when it snows.
Due to the ease with which start-ups can enter the market, this sector is very competitive.
Conclusion
Someone has to undertake the hard work of clearing out blocked gutters of debris. So why not you, as you could be providing a needed service and earning a respectable living wage? All it takes to establish a successful business is a dedication to producing high-quality results and providing outstanding customer service.
With the knowledge you've gained from this manual, you're ready to take the plunge and start your own gutter cleaning company, which has the potential to earn a lot of money.