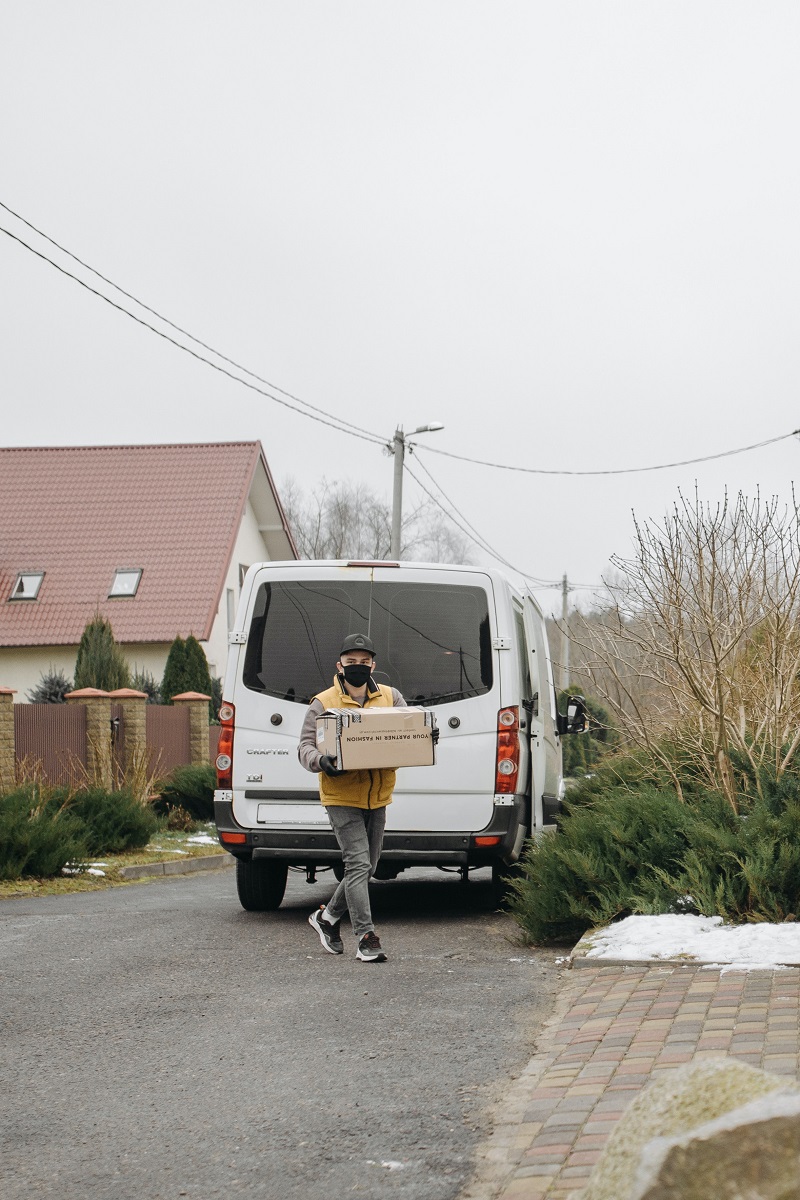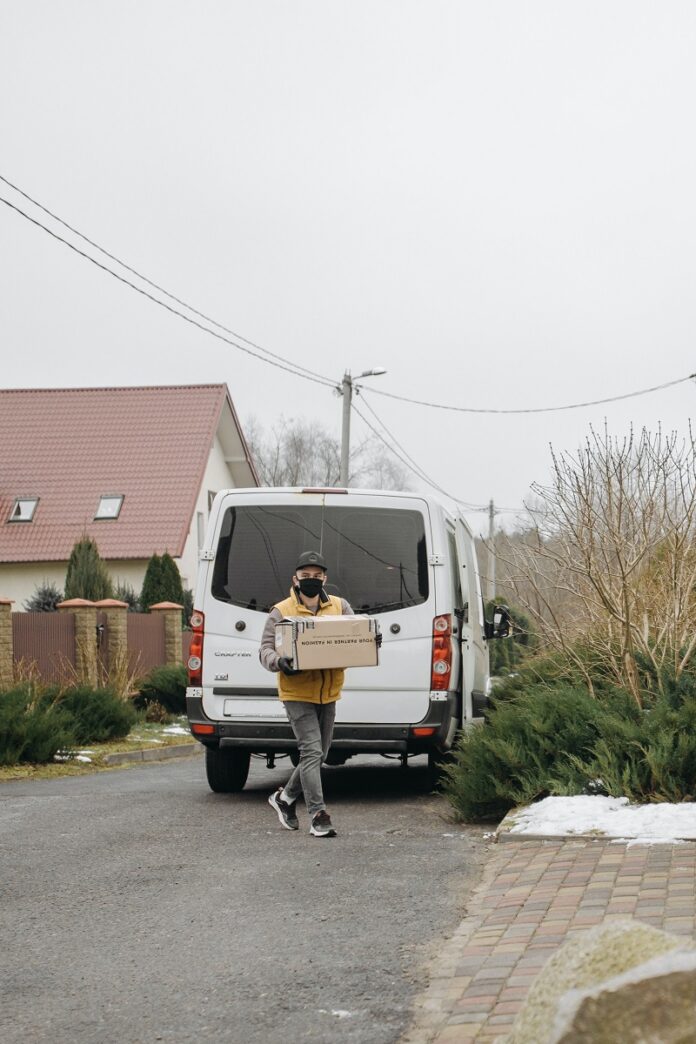 The rapid growth of the hotshot business can be attributed to the fact that it fills a market need by catering to shippers who need to transport relatively small amounts of freight quickly but do not want to pay for a full-size vehicle. Freight is instead transported in a standard pickup truck or a trailer hitched to the back of the vehicle.
Companies with the "hotshot" label specialize in transporting time-sensitive but light cargoes, such as those in the agricultural, construction, and commercial sectors.
When executed properly, the hotshot business model has the potential to generate significant returns. Furthermore, doing business in the shipping industry is never boring because it constantly takes you in new directions and forces you to interact with new people.
Working hard is only one part of the equation; extensive planning and preparation are also required before you can launch. But you're in luck because this comprehensive guide will teach you everything you need to know to start a successful business.
What Is Hotshot Trucking?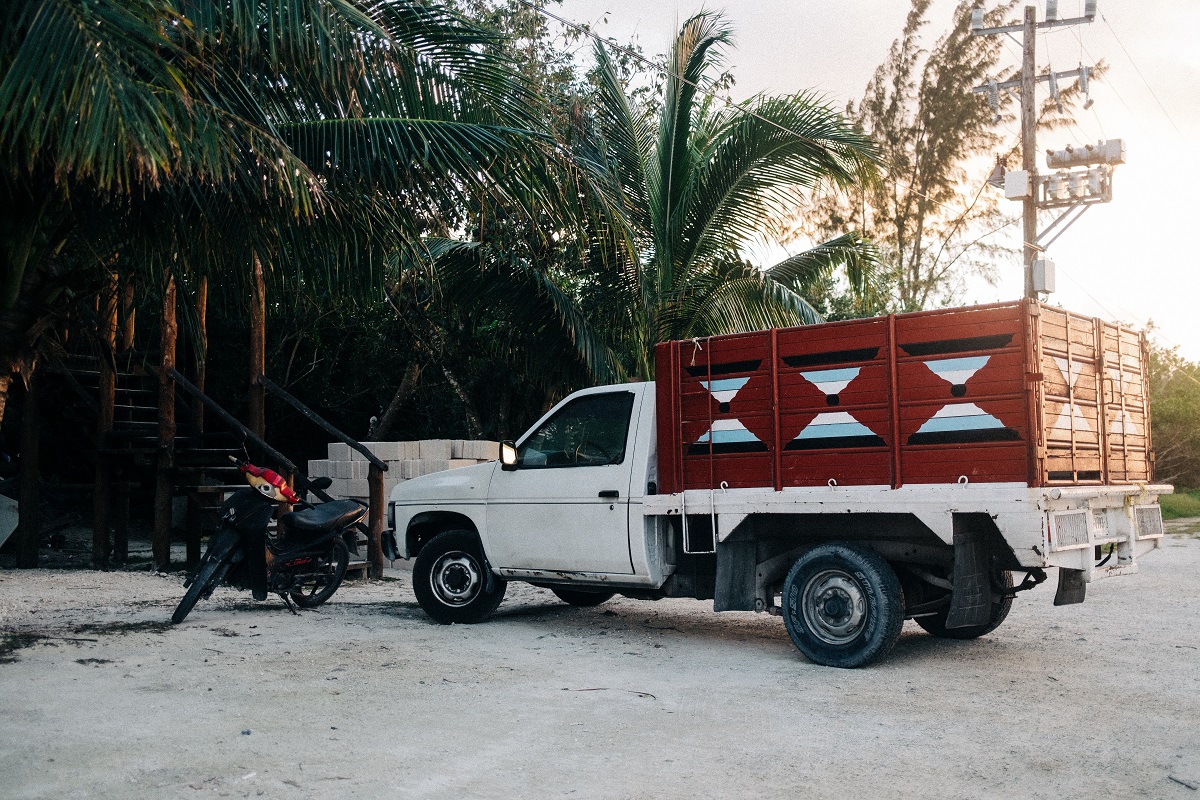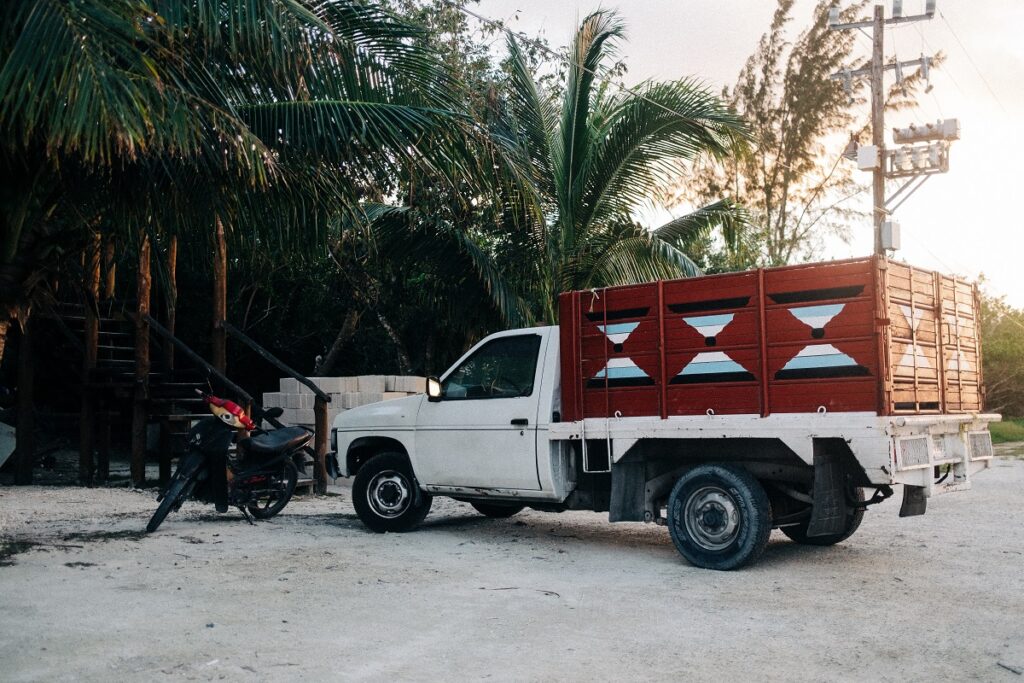 Hotshot trucking is the practice of transporting LTL (less than truckload) shipments that must arrive at their destination quickly and are frequently destined for a single company. Flatbed trailers towing medium-duty trucks are frequently used to transport "hotshot" goods.
The conditions for using a hotshot truck may vary. While some hotshots' delivery distances are quite short, others may require travel across multiple states.
This post will walk you through the process of starting a successful business from the ground up.
Quick Facts
| | |
| --- | --- |
| Industry Trend | Growing |
| Startup Cost | $32,000-$90,000 |
| Profit Potential | $55,000 -$110,000/Annual |
| Market Size | $1.2bn |
Step 1. Market Overview of Hotshot Business
Despite the fact that the $732 billion US trucking and transportation industry is massive, the hotshot trucking sector is growing faster than the rest of the industry. It entails transporting less-than-full-truckload (LTL) goods.
According to projections, there will be at least a 5% yearly increase in the LTL industry in the US until 2025. Across the United States, you may find more than 120,000 LTL companies. In addition, more than 500,000 individuals are now working in this subset of the transportation business
Step 2. Create an Effective Business Plan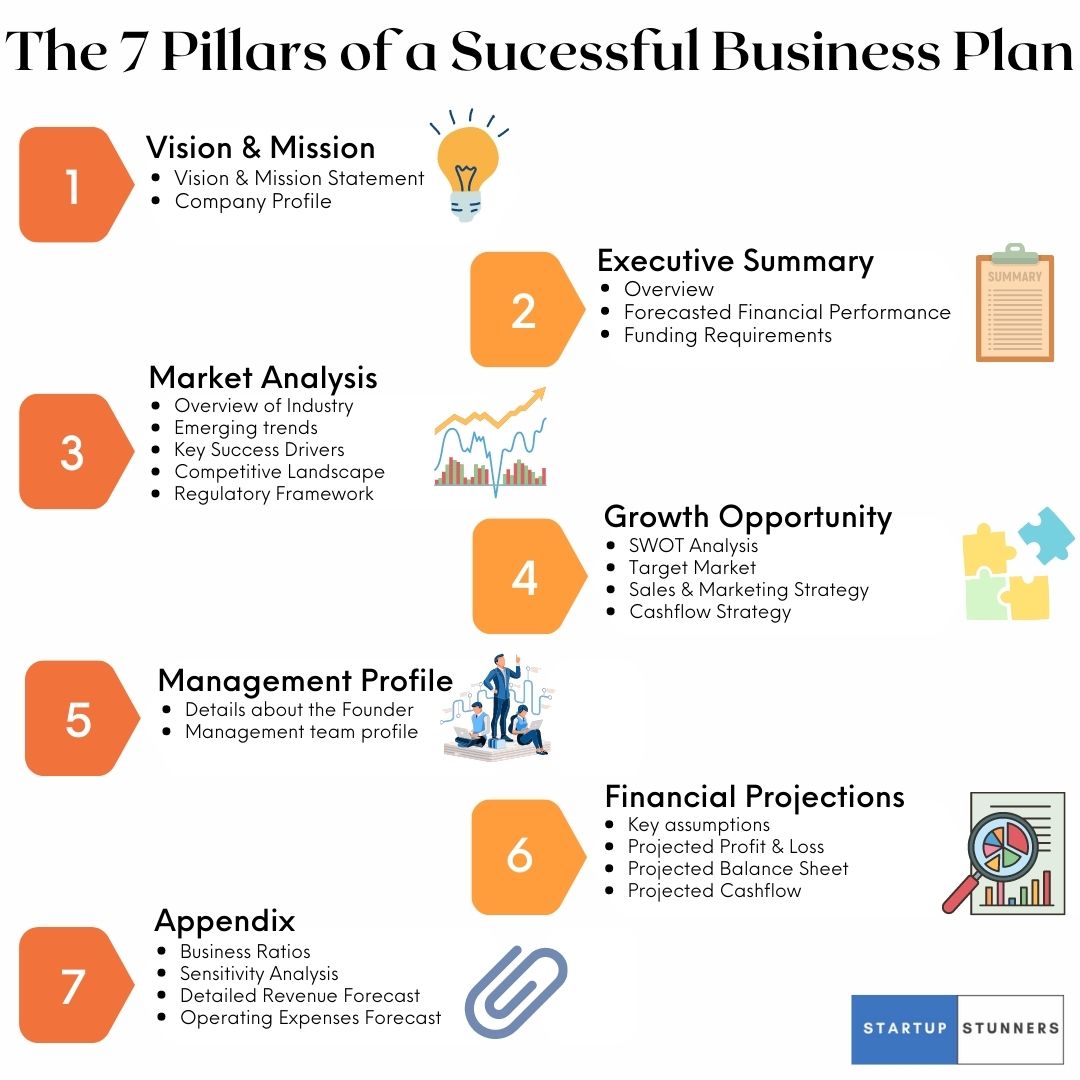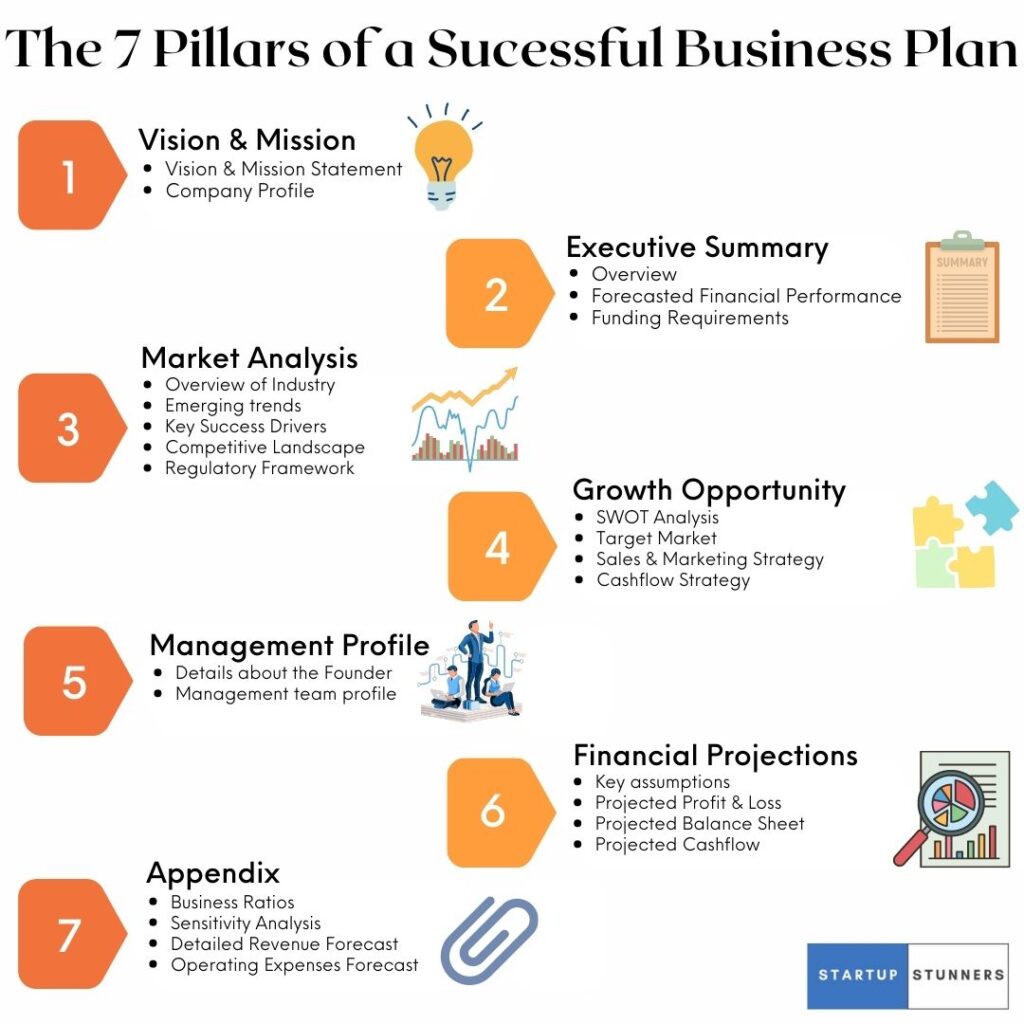 For starting any Business, a well thought-out and professionally drafted Multigenerational Business Plan is essential. Typically, investors want to see a detailed business plan outlining the company's goals, strategies, and projected financial performance. A well-written and comprehensive business plan can show an investor that the company is well-managed and has a good chance of success.
To prepare a professional Business Plan, you need an expert Business Plan writer who can design this strategic document that will ultimately support you to outperform your competitors. Startup Stunners has been providing Business Plan writing services for the past several years and you may also consider acquiring our services by contacting our team of experts at startupstunners.com/contact-us/
Step 3. Target Market
Business-to-business (B2B) customers will account for the vast majority of your revenue because they are the only ones who can truly benefit from your offerings. LinkedIn, Google Maps, and Yelp are just a few of the places you can look for information.
Local Shipping Businesses
House Builders
Farmers
Health Personnel
Car Material Suppliers
Merchants
Developers
The primary source of hotshot jobs is the load boards. A load board is a website that connects truck drivers with companies that need to export goods and those who broker the transportation of those goods.
The majority of load boards are subscription-based, with only paid members able to post available loads and truck spots. Hotshot load boards can also be used to create route-specific alarms that notify you whenever a load that meets your route's criteria is uploaded.
Step 4. Trends and Challenges
Trends
Hotshot trucking services are in high demand due to the growing need for efficient, timely, and cost-effective cargo transportation.
With manufacturing on the rise, there are more opportunities for expedited shipping companies.
Challenges
Rising gasoline costs and overall inflation
There is a shortage of competent drivers.
Step 5. Startup Cost
| | | |
| --- | --- | --- |
| Type Of Cost | Minimum | Maximum |
| Tools And Equipment | $500 | $1500 |
| Trailer | $5,000 | $21,000 |
| Marketing | $500 | $3000 |
| Software | $300 | $450 |
| Licenses And Permits | $500 | $1000 |
| Website | $250 | $650 |
| Pick-Up Truck | $10,000 | $50,000 |
| Insurance | $5,000 | $7,500 |
| Miscellaneous | $1,000 | $5000 |
| Total | $32,050 | $90,100 |
A hotshot company will require between $32,000 and $90,000 to get off the ground. The pickup truck and trailer obviously account for the vast majority of this total, so if you already have one, you could save up to 80%.
Despite what appears to be a high price tag, financing in a promising startup is relatively risk-free because the majority of the funds are used to purchase assets with high resale value. If things don't work out in the business, you can always sell the truck and trailer to recoup some of your investment.
Step 6. Rate & Profit
How Much Can You Charge And Earn From A Hotshot Trucking Business?
Your operating expenses are expected to amount to around $0.78 per mile, whereas the going rate for a 9,000-pound freight load is $2 per mile.
In general, a hotshot service should expect a profit of $1.22 per mile, given that their average revenue is $2 per mile and their estimated price is $0.78 per mile. After completing 11 hours of labor, drivers are entitled to 10 hours off.
The average daily mileage for a driver who drives only a quarter of the time they have available is 124 miles. This would generate approximately $90,000 in annual income and $55,000 in net profit.
Once you've established a reputation, you can hire a team of skilled employees to cut your hotshot business delivery time in half while covering approximately 250 miles per day on the road. As a result, you can expect annual sales of more than $180,000 and a net profit of around $110,000.
Calculating the right pricing strategy is crucial for the success of any business. It directly affects your revenue streams and profitability. To help you with this important aspect, we have developed a convenient tool on our website. Our pricing calculator allows you to determine the optimal price for your services based on a markup basis. Access our pricing calculator tool to simplify the process and ensure you are setting competitive and profitable prices for your business
Step 7. Pick Your Area Of Expertise
The first and most important step in launching a successful company is deciding what you want to specialize in. Unfortunately, if you're new to hotshot freight hauling, you probably don't have the tools to handle a wide variety of hotshot loads.
The good news is that you can concentrate on transporting specific types of freight based on your available vehicles.
Several vehicle and trailer configurations are available to meet a variety of cargo requirements. The majority of hotshot trucks are roughly the size of a standard-size truck. Trucks are classified into three types:
Class 3 medium-duty vehicles are permitted to weigh between 10,001 and 14,000. This class is most common among subcontractors and last-mile delivery drivers, although it may also be utilized for lighter hotshot loads.
Class 4 medium-duty vehicles may only weigh between 14,001 and 16,000 pounds. As a result, these vehicles are more visible but not used for business purposes.
For Class 5 medium-duty trucks, the maximum is between 16,001 and 19,500 pounds. Many of the lightest heavy trucks fall inside Class 5.
Trailers have a wide variety of other applications, including but not limited to:
A bumper pull trailer is likely to be shorter and less expensive than a conventional trailer. They are widely used by civilian drivers due to their ease of use. However, its carrying capacity is limited, frequently falling below 10,000 pounds.
A bumper pull trailer has a larger turning radius than a gooseneck trailer. This could be advantageous for deliveries to construction sites or other remote locations with limited turning space. Furthermore, the size and weight limitations of the items they transport are frequently overcome.
Trailers with slanted "tilt decks" make it easier to load large items.
Lowboy trailers are ideal for hotshot hauling heavy objects due to their low CG.
Dovetail trailers are the best way to transport automobiles or wheeled machinery.
One advantage of starting a rocket ship business is that you can specialize in carrying only light freight. Small refrigeration vehicles or trailers can also be used to transport medicines or perishable goods.
Start with a field that interests you because you can always change your mind. If you concentrate on a single task, your clients will be more likely to recommend you for future work. Finding the right niche for you in the desired lanes may necessitate some trial and error.
Step 8. Legal Formalities
Register for a CDL
A commercial driver's license is not required since you will not be breaching the gross weight limit imposed by the authorities (CDL). However, if you fit one of these categories, you may forego getting a commercial driver's license:
If the load you're dragging doesn't add up to more than 10,000 pounds.
Provided that the total weight of the vehicle and trailer is under 26,000 pounds.
It is not easy to obtain a commercial driver's license. You must register for and pass the Commercial Driver's License test after enrolling in and completing training at an approved training facility. As a result, it is best to forego this requirement in the early stages of your business and seek the license once the business is up and running.
Learn more about licensing requirements in your state by visiting SBA's reference to state licenses and permits.
Get Your Motor Vehicle Report
Accessing your driving history is usually simple, but you should be prepared for any difficulties. Downloads and online access, for example, may be available in certain regions but usually come at a cost. Furthermore, hotshot truck drivers in other states may have to pick up the physical print or wait for it to be shipped to them.
A driving history record is referred to as a "MVR" when it is submitted to the state. Before issuing you a policy, insurers will most likely check your driving record, so you should be aware of how good or bad it is. In the event of a company audit, an MVR is required. Anyone who wishes to operate a motor vehicle must be able to demonstrate that they are legally permitted to do so.
Verify Your Identity With a Transportation Worker ID Card (TWIC)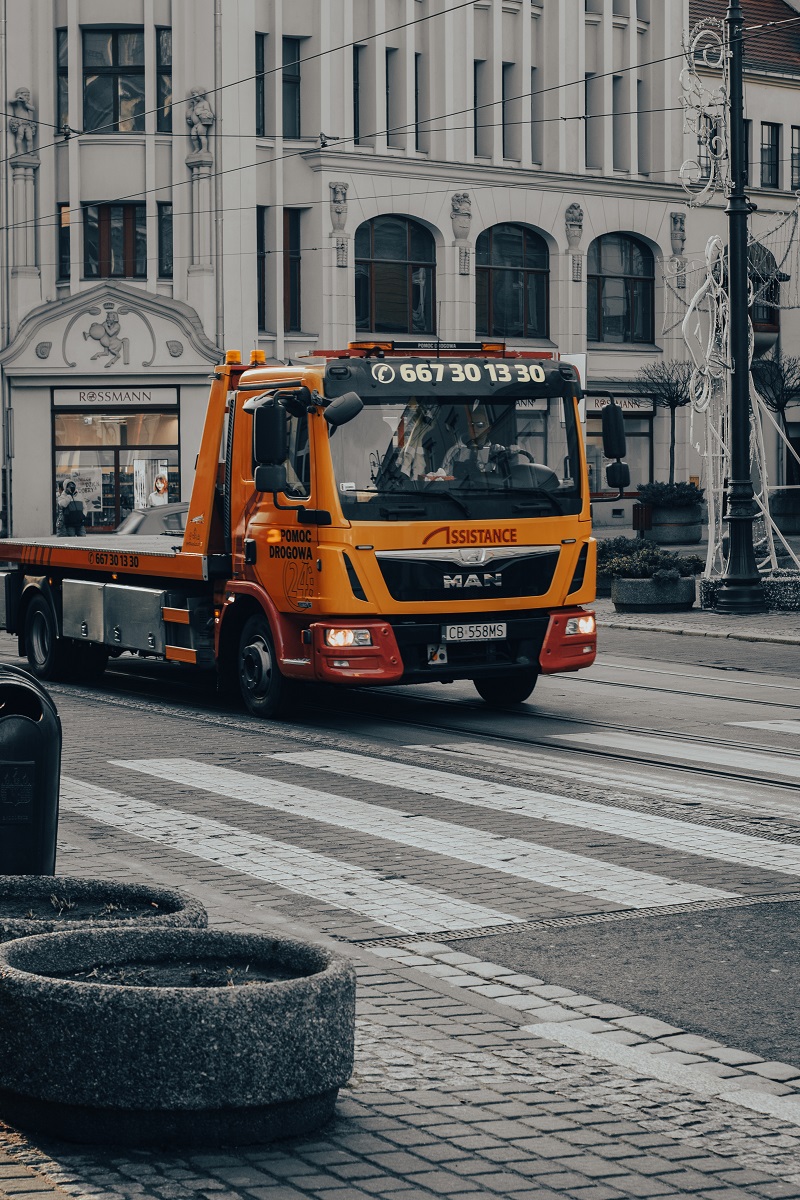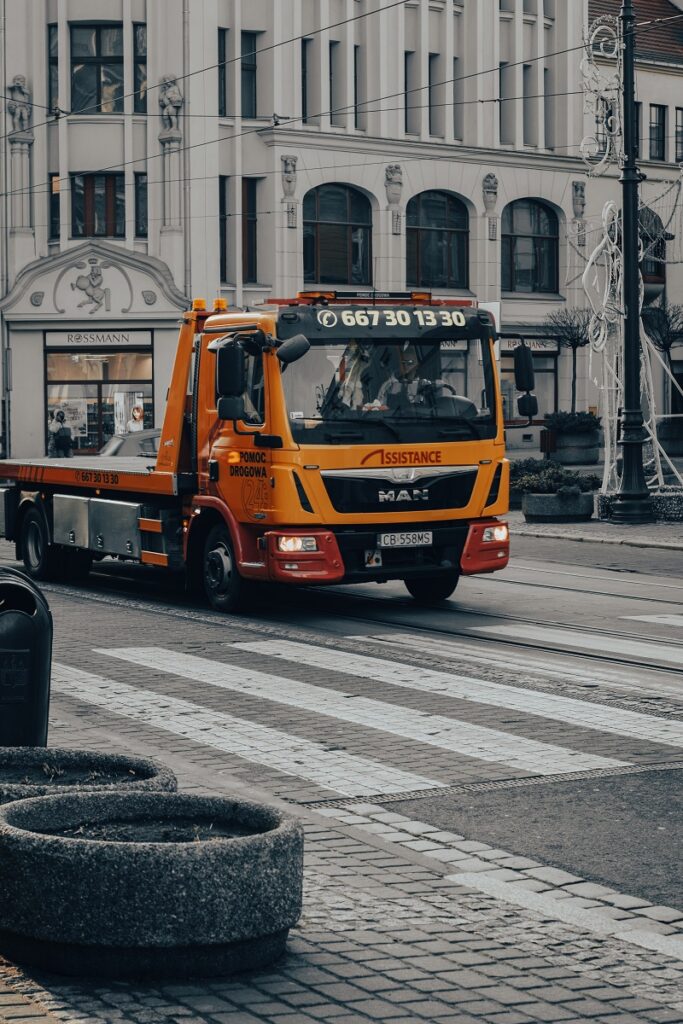 TWICs are not required for truck drivers to qualify for hotshot work, but having one may increase the amount of cargo you can transport. TWIC regulation is outlined in the Maritime Transportations Act (MTSA). A TWIC allows you to enter restricted areas within your own country, such as ports.
Driving a drayage truck or transporting cargo between ports or secure facilities necessitates the possession of a Transportation Worker Identification Credential (TWIC). To obtain their credentials, certified hotshot truck drivers must also pass a TSA background check and a security threat analysis.
Obtaining The Necessary Governmental Permits
To legally operate on interstate highways, you must first register your company with both the DOT of your home state and the DOT of the United States. The state issues the Department of Transportation (DOT) number, while the federal government issues the Motor Carrier (MC) number. The MC number(s) of your vehicle must be clearly visible from the side.
The Department of Transportation occasionally requires commercial drivers to have medical cards and DOT physicals. Professional truck drivers, on the other hand, must go through a physical, psychological, and behavioral examination to ensure that they are physically and mentally capable of transporting freight.
Assume you're in the business of transporting hazardous materials or operating an interstate vehicle in a specific weight class. If this is the case, keeping your CDL requires a DOT physical, which must be passed in order to be approved by the Federal Motor Carrier Safety Administration (FMCSA).
Obtain The Necessary Authorizations From The Federal And State Governments
The federal government's approval is demonstrated by the process of obtaining a DOT number. To legally transport goods across state lines and throughout the United States, a valid MC (Motor Carrier) number is required. You can't legally drive a truck, for example, unless the US DOT and MC numbers are prominently displayed.
They both have a long list of requirements that must be met before they can perform their assigned tasks, such as constantly transporting goods or remaining operational. You have two options for meeting the federal and state requirements. One is difficult, while the other is simple:
Own Trucking Authority (Difficulty): You have the option of having your newly formed LLC apply for its own US DOT and MC number. That approach is more difficult. Because of the effort required, only a small percentage of people should take this route.
Others (simple) Authority: It is possible to obtain a US DOT and MC number with the approval of another company. You must explain how you intend to use their US DOT and MC numbers. They're renting your car.
Because they are leasing your truck, they may place their logo and contact information on it. Despite the fact that this is the easier option, most businesses will charge you for the pleasure.
Step 9. Get Your Hands On A Quality Vehicle By Either Buying Or Leasing
If you don't already own a truck, you'll need to lease or buy one. Leasing has several advantages, including the ability to obtain more cutting-edge equipment than is possible with a more traditional financing arrangement.
In contrast, if you choose a lease, you will not own the car at the end of the term. Even if you have the option to buy out your lease when it expires, doing so may end up costing you more money.
When you finance a truck or flatbed trailer, you will be able to own the vehicle once the loan is paid off in full. Paying with cash is recommended for added convenience. When you own a vehicle, you won't have to worry about making payments like you do when you lease. Many successful truck drivers rent vehicles at the start of their careers before eventually purchasing their own. It is also critical to select the best trucks for hotshot.
Step 10. Get The Appropriate Tools
After purchasing a vehicle; you must get:
Trailer
Tying-Downs
Hitch
Lights
Flags
Warning Symbols
Fire Extinguishers
Step 11. Right Insurance
You should have a variety of forms of protection. For example, to protect against claims and lawsuits, your limited liability company (LLC) requires commercial and vehicle coverage.
The cost of hotshot truck insurance is affected by a number of factors. Of course, insurance companies have a say in these matters as well, but here are a few of the more common ones that may have an impact on your premiums:
Increasing your deductible can help you save money on insurance.
Only your shipper knows about the constraints imposed by your company, though many of them would be overjoyed to learn that you can transport $100,000 worth of goods.
History of personal credit
The precautions you must take. Insurance requirements differ from one business to the next. Check to see if you're paying for any unnecessary insurance.
The truck's make and model
Choosing the right insurance agent and understanding how insurance companies set their prices are critical for any business owner.
To go over your options, speak with an experienced insurance agent who specializes in the transportation industry. An agent can assist you in determining the value of your company and putting in place the necessary safeguards in the event of an accident.
Step 12. How to Find Hotshot Trucking Loads
Given the urgency of hotshot freight, load boards are the best way for truck drivers to find this type of cargo quickly.
While using a smaller load board to collect loads for hotshots may be appealing, especially for companies that operate regionally or locally, these tools are frequently not worth it due to their limited functionality.
DAT's load boards, one of the most extensive freight networks, make it simple to find last-minute loads. You can save your favorite paths and roads for faster future operations. If you're looking for loads in a specific area, you can set up notifications to be notified whenever a suitable match appears.
Hotshot trucking brokers use DAT's load boards to post on behalf of shippers. The system also provides information such as broker credit ratings and average time to pay to assist you in selecting trustworthy business partners.
Step 13. Decide If The Business Is Right For You
An innovative business has enormous potential for success, but it is not for everyone. If you need help deciding, we've compiled a short list of benefits and drawbacks.
Pros:
Low initial investment, other than the truck
A lucrative and adaptable part-time occupation
Straightforward and simple to control
Cons:
Variability and unpredictability in the workplace are both real concerns.
Rising insurance costs may impact profitability.
Summary
| | | | |
| --- | --- | --- | --- |
| Step | Key Points | Challenges | Tips & Tricks |
| 1. Industry Trend | Understand current trends and demand in the hotshot industry. | Staying updated with industry dynamics | Research, network, analyze market trends. |
| 2. Create an Effective Business Plan | Develop a comprehensive plan with objectives, strategies, and financial projections. | Developing a realistic and actionable plan | Seek guidance from professional Business Plan Writer |
| 3. Target Market | Identify the industries and customers in need of expedited freight services. | Understanding market needs and competition | Research potential clients, network, differentiate your services. |
| 4. Trends and Challenges | Analyze industry trends and overcome obstacles in the hotshot business. | Navigating competition, adapting to changing requirements | Stay informed, seek customer feedback, continuously improve. |
| 5. Startup Cost | Determine the costs for vehicles, equipment, permits, and licenses. | Managing expenses, financing options | Create a budget, explore financing, consider leasing or used equipment. |
| 6. Rate & Profit | Set competitive rates while ensuring profitability for the business. | Pricing strategies, covering expenses | Research market rates, consider costs, desired profit margins. |
| 7. Pick Your Area Of Expertise | Choose a specialization within hotshot trucking. | Developing a niche in a competitive market | Identify strengths, research demand, market expertise. |
| 8. Legal Formalities | Fulfill regulatory requirements and obtain necessary permits and licenses. | Compliance with regulations | Research local laws, consult authorities, complete paperwork accurately. |
| 9. Get a Quality Vehicle | Acquire a suitable vehicle through purchase or lease. | Finding the right vehicle within budget and needs | Research options, compare prices, consider leasing terms. |
| 10. Get the Appropriate Tools | Obtain necessary equipment for efficient operations. | Investing in essential tools | Identify required equipment, purchase from reputable suppliers. |
| 11. Right Insurance | Secure appropriate insurance coverage for the business. | Understanding coverage needs | Consult insurance agents, assess risks, compare quotes. |
| 12. How to Find Hotshot Trucking Loads | Learn strategies to find consistent and profitable loads. | Finding loads in a competitive market | Utilize load boards, network, build relationships. |
| 13. Decide If The Business Is Right For You | Assess suitability and alignment with personal goals and preferences. | Evaluating personal fit for the industry | Reflect on strengths, consider lifestyle, seek advice. |
Take Away
Increased online purchasing demand and new business for hotshot trucking companies, particularly hotshot services, are a new trend. You could profit from this burgeoning market if you start your trucking company before the competition.
One strategy for quickly spreading the word is to target a specific subset of customers. Fresh agricultural products are just one example of a cargo that requires special attention because it must be delivered quickly. Now that you've learned everything there is to know about running a business, you can go out and make a name for yourself as a business owner.