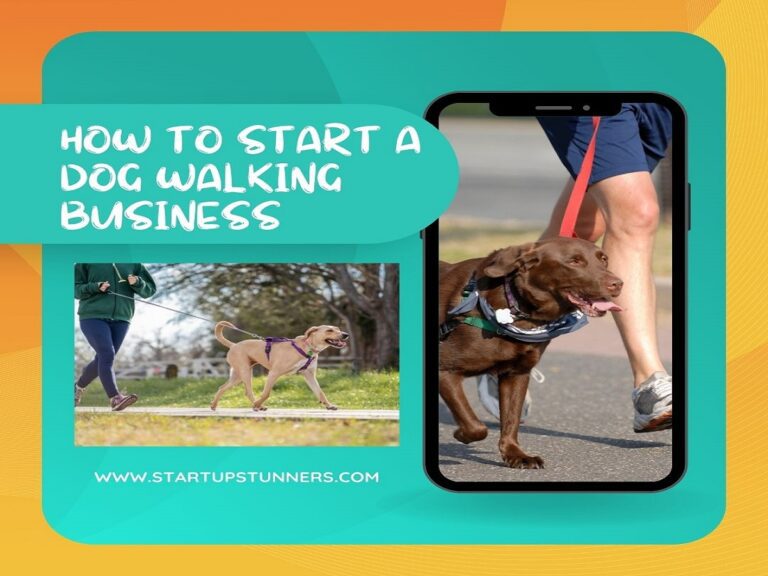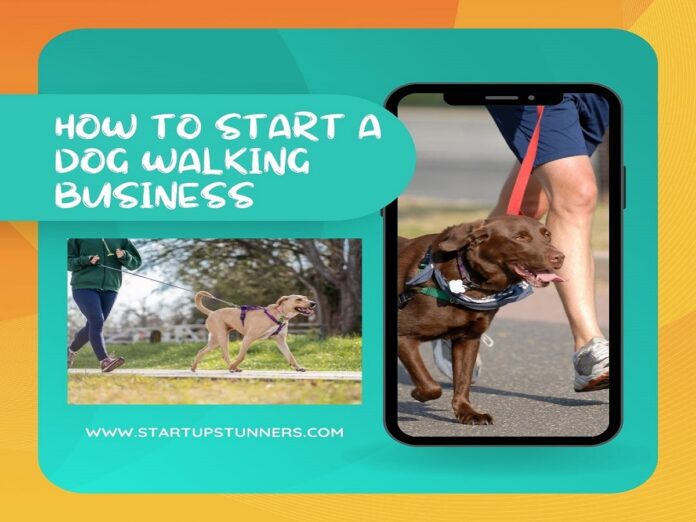 Starting a dog walking business is an exciting and nerve-racking step. The desire to work for oneself, to have no one but your canine and feline companions to answer to, and to earn a living doing something you enjoy is undeniable. Making the decision to start a dog-walking business is a significant accomplishment, but it's equally important to maintain momentum as you build your new pet-care business.
Dog walking is a lucrative business opportunity with a low entry barrier and high demand from pet owners. Consider dog walking as a viable option if you want to start a successful business in the event of a downturn in 2022 and beyond.
While the dog walking business ideas may appear to be a walk in the park, the reality is quite different. Before you start your business, there are a few things you should know. Let's wait and see. Is dog walking a profitable business?
Quick Facts
| | |
| --- | --- |
| Industry Trend | Growing |
| Startup Cost | $7,000 – $17,000 |
| Time Required to Grow | 1 – 3 months |
| Commitment | Flexible |
| Market Size | $1.0bn |
What Does a Dog Walker Company Do?
If you're thinking about starting a dog walking business, you should know what you'd be selling. This information will assist you in developing an idea of how your service would fit into the existing market. A dog walking service, for example, provides services to owners who need assistance caring for their pets. Maintaining a pet care business frequently necessitates working irregular hours, and sometimes even on holidays. As a result, dog walkers frequently see an increase in business during vacations.
In its most basic form, a dog walking company offers pet owners services, including:
Dog Walking
Clearing Up The Dog Waste
Dog Running
Pet Wedding Attendant
Overnight Stays
Accident And Emergency Care
Taking The Dog Out For A Hike
Specific, Customized Pet Fitness Plans For Dogs
Trips To The Dog Park
Training
Home Delivery Of Pet Food
Step 1. Industry Overview for Dog Walking Business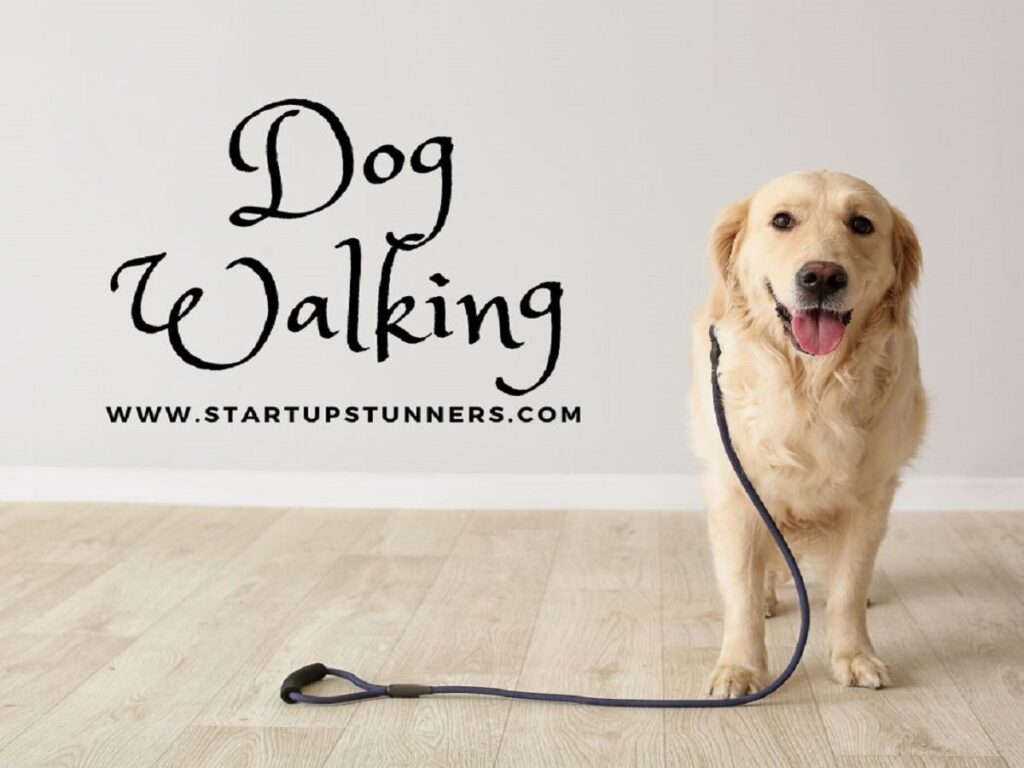 Although the year 2020 did not appear to be promising for most sectors due to the COVID-19 pandemic, the examined industry benefited significantly because people stayed at home and took better care of their pets during curfews. As a result, the analyzed sector for pet-related services and goods saw a significant increase.
According to the findings of the National Pet Owner's Survey 2020-2021, which was carried out by the American Pet Products Association (APPA), about 90.5 million families in the United States have a pet. Furthermore, the percentage of homes that own a pet has increased from 56.0% to 68.0% over the course of the last three decades.
The market for pet care services is anticipated to grow at a CAGR of 5.4% between 2022 and 2027 globally. The Dog Walking Services market in the United States is expected to expand by 1.8% annually by 2022.
The increased number of pet owners in the United States, as well as their proclivity to spend more of their own money on their pets than on other things, have been the primary drivers of the industry's consistent growth.
As the pet care market expands, more and more businesses are catering to the needs of wealthy pet owners. Furthermore, the growing proportion of older adults in developed countries is fueling growth in the global pet daycare and boarding industry.
Step 2. Create an Effective Business Plan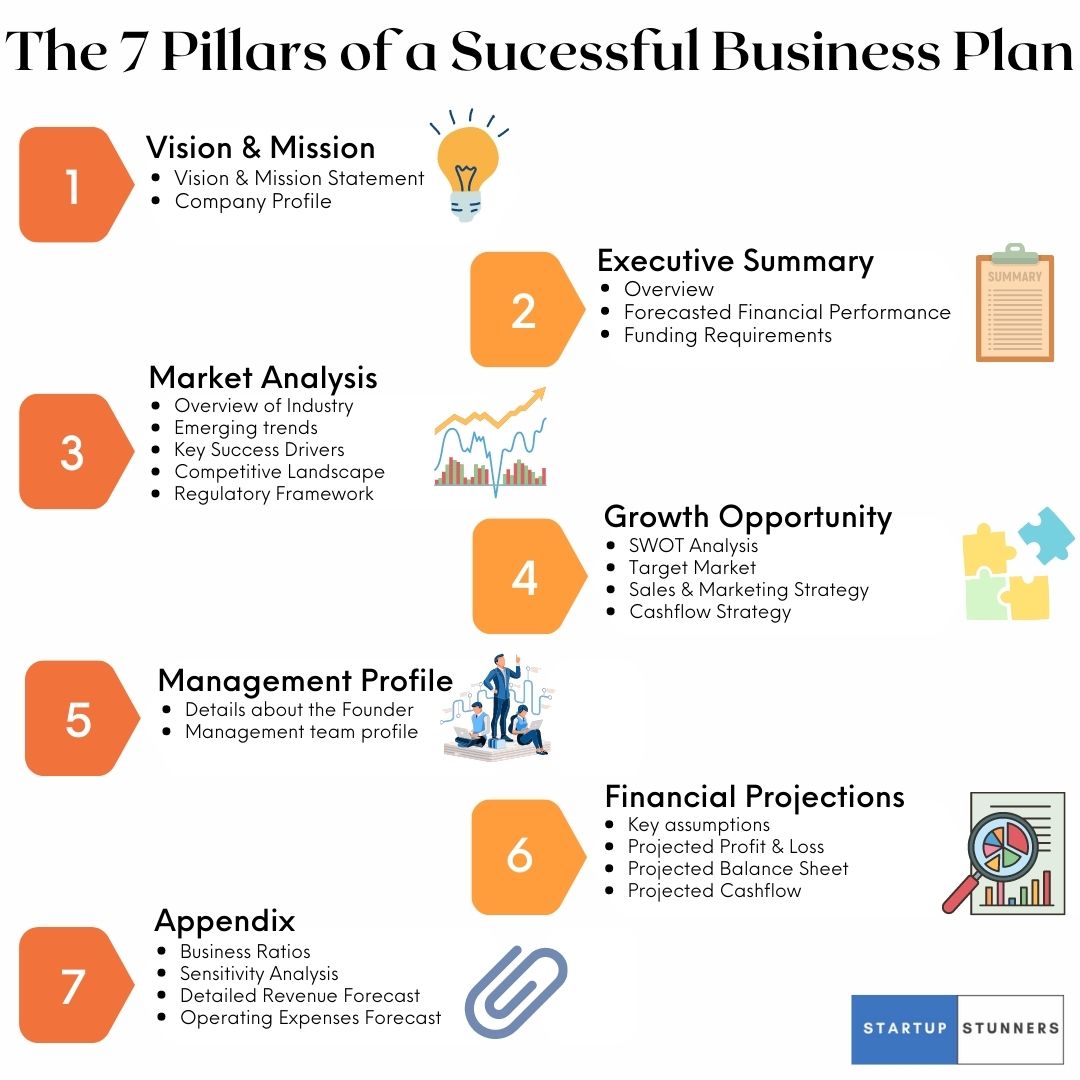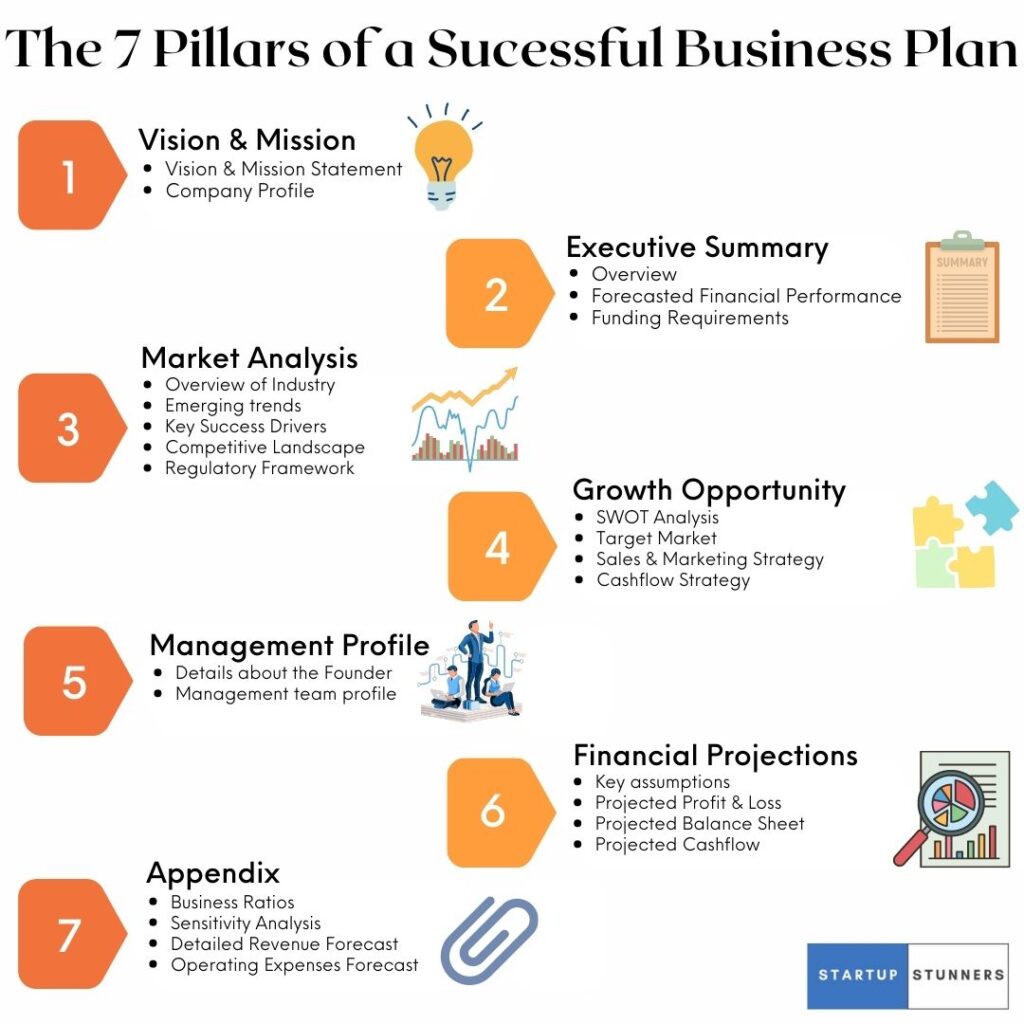 For starting any Business, a well thought-out and professionally drafted Multigenerational Business Plan is essential. Typically, investors want to see a detailed business plan outlining the company's goals, strategies, and projected financial performance. A well-written and comprehensive business plan can show an investor that the company is well-managed and has a good chance of success.
To prepare a professional Business Plan, you need an expert Business Plan writer who can design this strategic document that will ultimately support you to outperform your competitors. Startup Stunners has been providing Business Plan writing services for the past several years and you may also consider acquiring our services by contacting our team of experts at startupstunners.com/contact-us/
Step 3. Investment Evaluation
| | | |
| --- | --- | --- |
| Type of Cost | Minimum | Maximum |
| Website | $100 | $150 |
| Registering Your Business | $300 | $600 |
| Pet First Aid Training | $0 | $200 |
| Transportation | $500 | $1,000 |
| Marketing | $100 | $1,000 |
| Subscribing to Professional Organizations | $0 | $500 |
| Dog Walking Supplies | $5,000 | $10,000 |
| Business License | $200 | $800 |
| Attorney services | $400 | $1,500 |
| Business Bank Account | $300 | $700 |
| Total | $6,900 | $16,450 |
The recurring cost, like the initial outlay, is minimal and consists of staff monthly salaries and pet insurance. Even though you'll need to keep a large supply of dog treats on hand at all times, the other items you buy at first should last you for many years.
The majority of your money will be spent on transportation costs such as gas, upkeep, supplies (dog walking bag, dog walking belt, etc), marketing (dog walking flyers), and protection. When calculating these fees, it all comes down to your location and the radius you cover.
Even if you plan to use free social media platforms for the majority of your marketing, you should set aside time and money each month to promote your business. Don't worry if this isn't your strong suit; many marketing firms offer low-cost monthly packages starting at around $100. Searching 'dog walking trails near me' can also provide useful information.
Step 4. Identify the Target Market for Dog Walking Business
Potential clients include dog owners who spend time away from home and require assistance transporting their pets to and from their destinations. However, you should concentrate on attracting clients who are both financially secure and understandably concerned about leaving their pet at home alone. Furthermore, research shows that younger generations (those born between 1980 and 2000) are more likely than older generations to lavish attention on their pets.
Step 5. Training and Certification
Dog walking is a service that does not require any special training or certification, though having such credentials may help you attract and retain more customers. Furthermore, including a summary of your credentials in promotional materials may lend legitimacy to your company.
Getting your Dog walking certification is optional but maybe something you want to do if you plan on establishing a dog walking company.
It demonstrates to your clientele that you care about the quality of your work and the health of their dogs.
You may get entry to certain groups and facilities by earning a specific certification.
First aid and CPR training certifications are helpful in many situations, even while trying to save a pet's life.
Obtaining a certification might set you apart from the competition.
The best approach to keep your company on the cutting edge and flourish is to always be learning more about your field.
Step 6. Legal Requirements
Do You Need A License For A Dog Walking Business?
If you live in a smaller city or a nearby town, you may not need a dog walking license. If you live in a larger city or metropolitan area, you will almost certainly be required to obtain a license.
There aren't many federal or state requirements for a dog walking business, aside from more general regulations concerning animal abuse and mistreatment. However, if you want to start your own Dog walking business, you should be familiar with local rules and procedures in cities, districts, municipalities, and so on.
Because of the nature of the market, a dog walking company may be able to operate with fewer constraints in places such as smaller cities, suburbs, and rural areas. However, in many of the United States' more populous and thus more heavily regulated cities, there are more stringent laws governing who can do this job and how it should be done.
For example, the following cities require the specified license and permits for a dog walking business.
New York, New York – Animal Boarding Establishment Permit
Chicago, Illinois – Animal Care License
San Francisco, California – Dog Walking Permit
General Rules and Regulations
Connecting with pet owners before making a reservation
Limiting dog walkers to a maximum of four canines at once
Maintaining a log of all activities
Safeguarding customers' private data
Mandating identification tags on collars for all canines out in public.
Step 7. Profit Assessment
Determine How Much Money You Want To Make Off Of Your Services
Many people looking for a dog walker are concerned about the cost. A prospective customer will almost certainly glance at it right away when browsing your website, making it one of the first things they review. As a result, having a clear pricing system is critical. As a result, keep your online store's pricing transparent and understandable.
The following are the most important factors to consider while determining prices:
Duration of your service
Your location
The cost your competitors are charging
Your recurrent expenses
Each customer is charged a different fee based on their specific needs. An expert would typically charge $18 to $22 for a 30-minute to 40-minute walk, up from $15 to $17 for 15 to 20 minutes. You could charge $22-$27 for a 40-60 minute walk. If a customer requests a walk at an inconvenient time, most pet care providers will charge an additional $5 per Dog.
How Much Do Dog Walkers Make as Profit?
Assume that in order to calculate your company's profit, we'll use the example of a dog walker who charges $20 per hour and can walk four dogs in that time. Assuming he works 5 days a week and walks 16 dogs per day, his annual salary would be $83,200. This is due, in part, to the high quality of your offerings. The specifics will vary depending on your rate per walk and the number of dogs you can handle on a daily basis.
Step 8. Transportation Service
If you live in a developed city, having your own transportation makes life much easier. This is especially true if you do not live near open areas where you can walk your dogs.
If you need to use your car for work-related transportation, talk to your insurer about getting a policy that explicitly covers commercial use of a motor vehicle. Furthermore, before you start transporting multiple dogs at the same time, you should assess the size of your business. If your dog care business grows, you may need to rent or buy a vehicle, depending on your circumstances.
Step 9. Dog Walking Contracts
When you have a high volume of customers and keys, a Key Handling Form will help you keep track of everything. It is your responsibility to keep their keys safe and secure their properties.
A Service Agreement details all of the work you'll do for a client. A detailed service description will be provided for your dog walking clients. An overnight stay could be as simple as a trip or as involved as a half-hour walk, climbing, a workout, or even a full day of activities.
The Service Agreement will detail everything a client can expect from your Dog walking company. Your rules and conditions will also be included in the document. Each customer must first accept your terms and policies before receiving any services from you.
When it comes to receiving payments, the importance of using a Payment Authorization Form cannot be overstated. Finally, getting paid is critical to keeping a business afloat. Customers should be able to easily understand how to use the payment permission form you provide to pay their bills. Clients should also understand why you need a credit card and how you intend to use it before providing their credit card information.
The purpose of a Veterinary Release Form is to give your company the authority to receive medical treatment for the animals under your care in the event of an unexpected illness or injury. As a result, clear safety protocols should be outlined in the contract, some of which may mirror provisions in your service agreement.
Step 10. Get Insurance
Insurance is especially important for a business that deals with animals, such as a dog walking service. To begin, it is strongly advised that you look into reputable general liability insurance that will cover you if you injure a client or third-party property while out on a walk.
If Dog ever escapes the yard and poses a threat to you or your business, you should consider purchasing private and commercial property insurance to cover the costs. Finally, if you plan on transporting dogs or providing boarding services, you should think about getting animal bailee insurance. To be clear, this is not an exhaustive list, nor is it intended to serve as policy recommendations. Before starting your Dog walking services, it's a good idea to consult with an attorney, an insurance agent, and any relevant municipal authorities to be sure you're properly covered.
Step 11. Decide If This Business Is Right For You?
Is it difficult to launch a dog walking business? Dog walking is an exciting and rewarding job, whether you're looking for extra money or a career change. If you enjoy spending time with pets and are ready for more independence, a dog walking business could be ideal. Here are the benefits and drawbacks of starting a dog walking business.
Simple Business Model
Low Initial Investment
High Proft Margin
Excellent Rates of Returning Customers
More Referrals
Longer Sales Process
Susceptibility to Lawsuits
Inconsistent Work
Full-Time Work
Take Away
You may be shocked to find out how much forethought and preparation go into searching for dog walking business ideas. However, if you're going to be your own boss, you need to have everything set up correctly and legally so that you're covered if anything goes wrong. This is all about how to start a dog sitting business or how to start a dog walking business.
The good news is that you may start making money as a dog walking business as soon as you take care of the correct details, such as getting the appropriate permits and insurance and collecting enough funding.