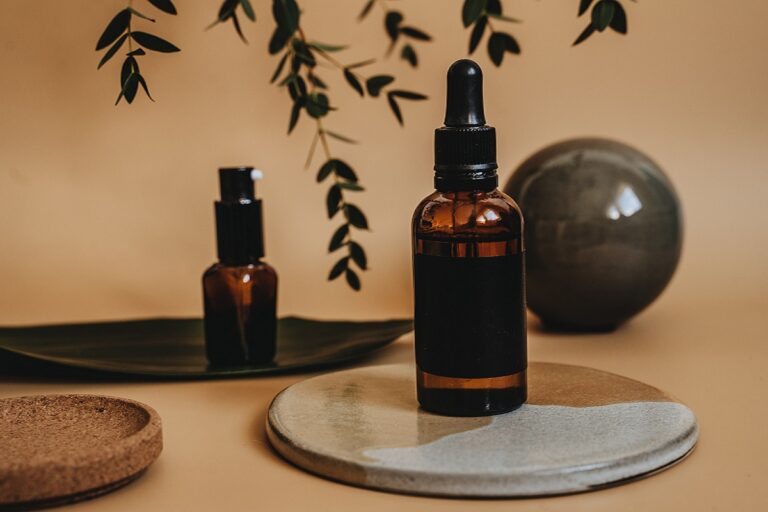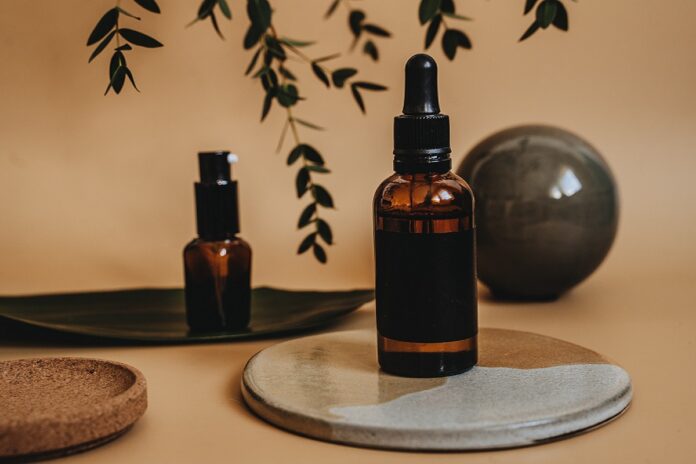 When it gets warmer, people start tanning outside and need a salon to help them get the tan they want.
Whether you decide to do it yourself or run a salon, you'll need to plan out your strategy and decide if it's good for your business. You'll also need to figure out how to market your product and pay for your investment. Here, we'll show you how to start and run a spray tan business successfully.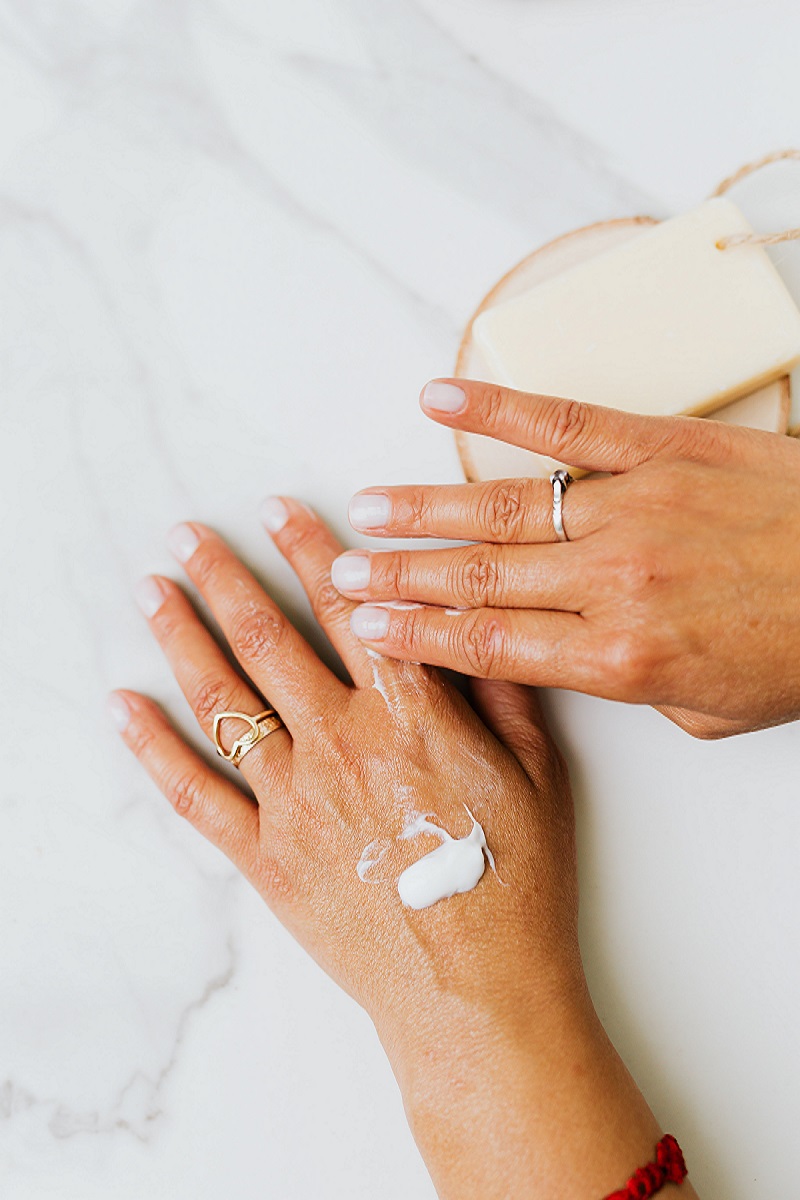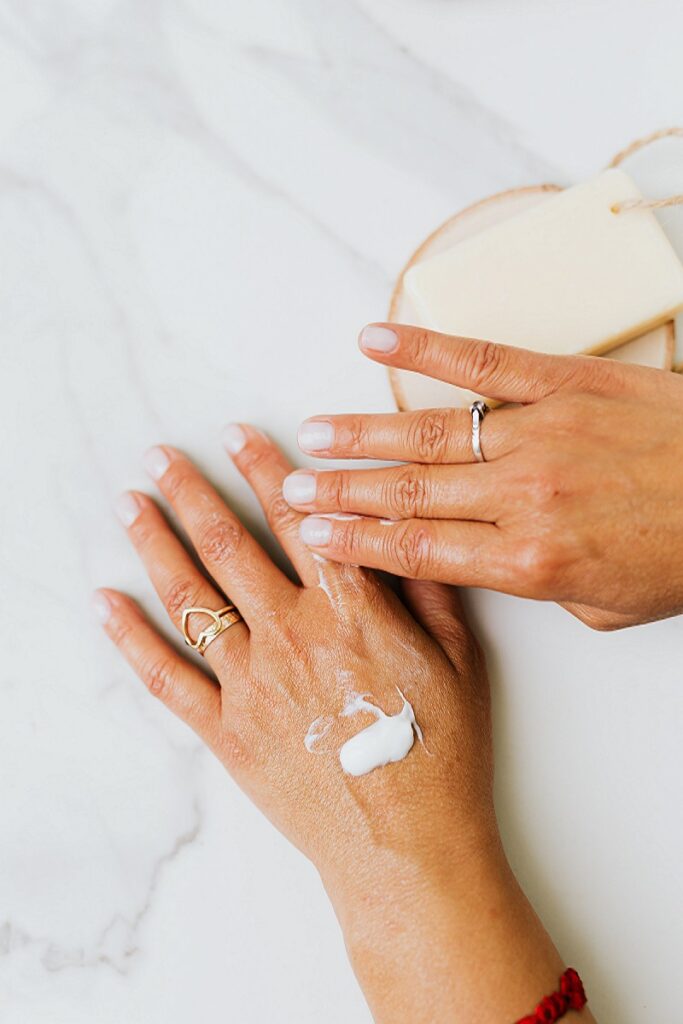 There are a lot of reasons why someone might want to get a spray tan instead of tanning in the sun. The main reason is that spray tanning gives your clients a more natural-looking tan without all the health risks that come with traditional tanning.
Most tanning products are made from natural or organic ingredients and come in a wide range of colours and tones. The colour you choose for your client can depend on how much sun they get, what kind of tan they want, and what they like.
| | |
| --- | --- |
| Market Size | $4bn |
| Industry Employment | 59,651 |
| Number of Businesses | 10,319 |
| Average Industry Profit Margin | 40% |
| Time Required to Grow | 1-3 Months |
| Commitment | Seasonal |
| Profit Potential | $40,000 – $100,000/Annual |
| Investment Range | $15,000-$33,000 |
How to Start Spray Tan Business – Step-by-Step Guide
Step 1. Analyze Industry Trend
The number of people getting spray tans has grown at a very fast rate. As the industry grows, people are always coming up with new and interesting ways to use spray tans. There are anti-aging products, deodorants, body scrubs, and sunless tanning options among these new products. As new ideas come to the market, the industry is likely to keep growing.
Since the Skin Cancer Foundation's study found that 90% of nonmelanoma skin cancers are caused by the sun, more and more people are looking for safer ways to get a tan. A recent report says that between 2012 and 2017, spray tanning was one of the industries in the United States that grew the fastest.
Because of this, the business has improved its equipment and Dihydroxyacetone (DHA) solution technology, which has led to shorter application times and tans that look more natural and come in a range of shades. The price of a service can be anywhere from $1 to $2.
People were able to spend more money on non-essential services like tanning because they had more money in their pockets. This led to an early rise in the business of tanning salons. Compared to self-tanning products sold in stores, tanning clinics are often thought of as a more expensive service.
The American Academy of Dermatology (AAD) says that about 10 million Americans use indoor tanning facilities each year. There are UV tanning beds and spray tanning equipment as part of these services. Even so, the business has had to deal with more legal oversight and more customers who know that Ultraviolet rays are dangerous.
Step 2. Create an Effective Business Plan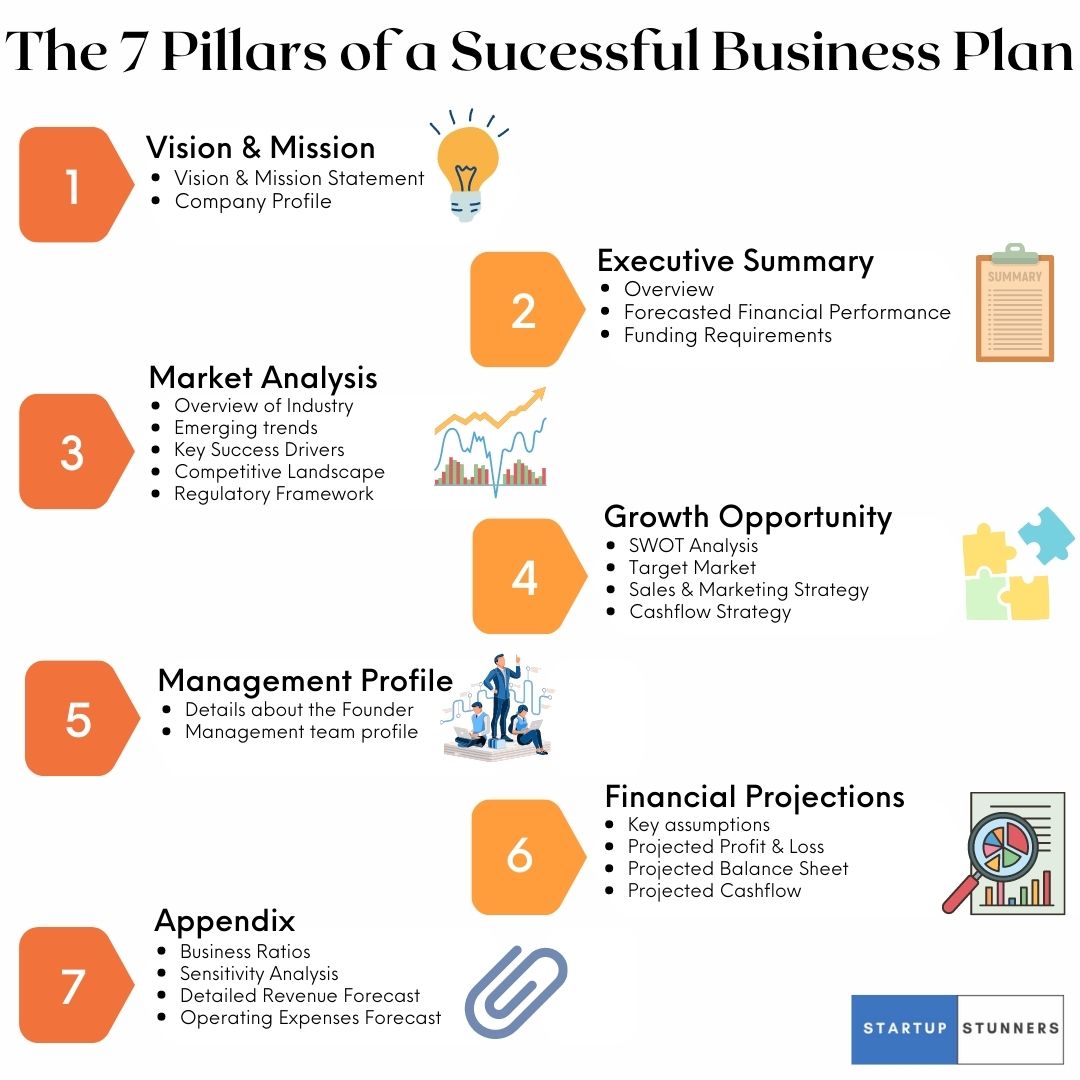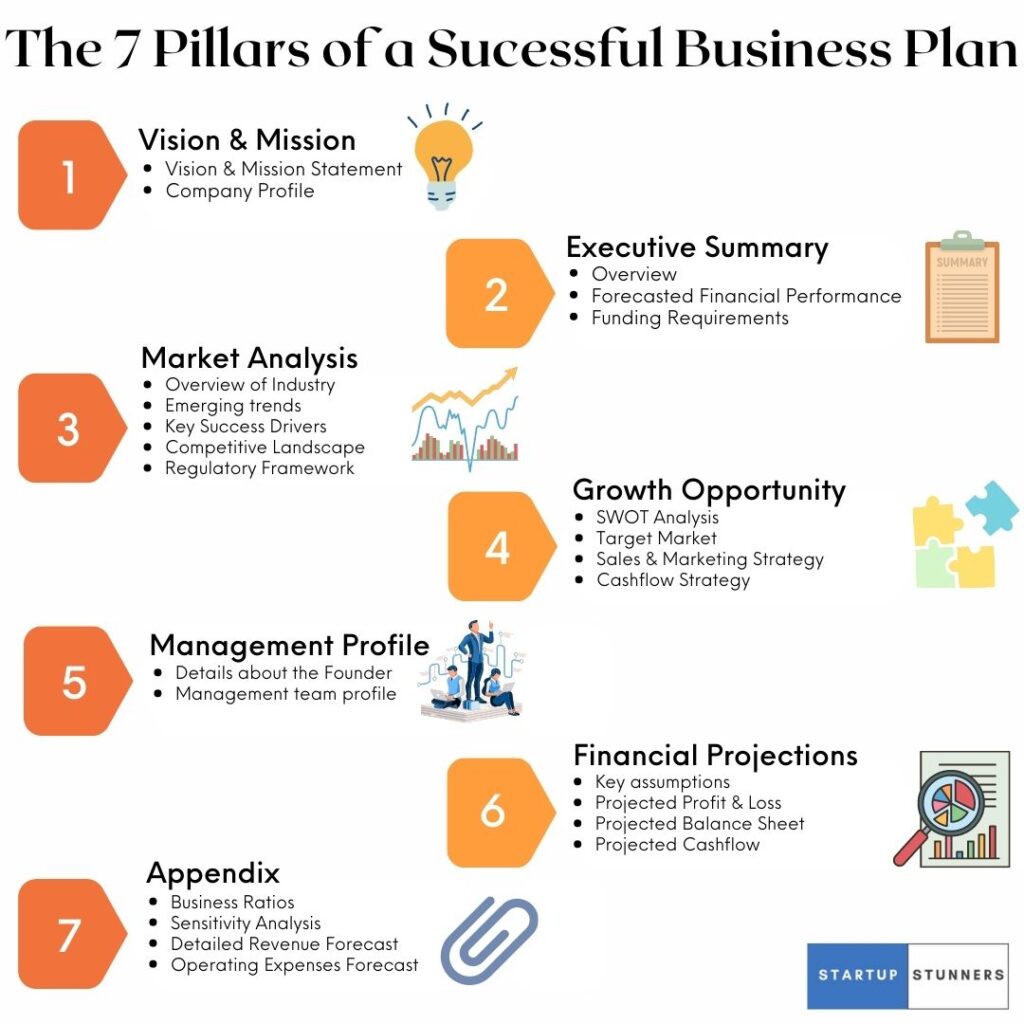 For starting any Business, a well thought-out and professionally drafted Multigenerational Business Plan is essential. Investors usually want to see a detailed business plan that explains the business's goals, strategies, and expected financial performance. A thorough and well-written business plan can show an investor that the business is well-run and has a good chance of succeeding.
To make a professional Business Plan, you need an expert Business Plan writer who can design this strategic document and help you beat your competitors. Startup Stunners has been writing Business Plans for a number of years. If you want to use our services, you can get in touch with our team of experts at startupstunners.com/contact-us/
Step 3. How Much Does It Cost to Start A Spray Tan Business?
The cost of starting your own spray tan business is a big undertaking. The cost includes:
| | | |
| --- | --- | --- |
| Type of Cost | Minimum | Maximum |
| Website | $5,000 | $4,400 |
| Business Name and Structure | $250 | $600 |
| Rent for a Salon Facility/Annual | $6,500 | $15,000 |
| Insurance | $100 | $500 |
| Business licenses and permits | $150 | $350 |
| Equipment | $1,000 | $7,000 |
| Marketing | $2,000 | $5,000 |
| Total | $15,000 | $32,850 |
Step 4. How Much Money Can You Make From Spray Tanning?
Each application of a spray tan costs about $40. When running a mobile spray tanning service, you should try to make a profit margin of about 80%.
If you spray four people a day, six days a week, for the first two years of your business, you might make $60,000 a year. Taking that 80 percent margin into account, this would lead to a profit of $50,000. After a while, if your customers keep coming back for more, you might spray tan ten times a day. If your total gross sales are $145,000, you would make at least $100,000.
Step 5. Spray Tan Prices: What's the Right Amount to Charge Your Customers?
It's important to keep your prices competitive, but it's also important to make sure you're getting paid fairly for your services.
On the low end, you could charge between $25 and $35 for using a tanning machine. Airbrushing by a pro could cost anywhere from $30 to $80, depending on where you live and how skilled the technician is.
There are a number of things to think about when deciding how much to charge. Find out how much it costs to run your business where you are.
After you find out what your competitors are charging as a starting point, you can use your own costs and time to set your prices.
You can also offer customers a package deal, which will save them money and make sure they come back. Prices can be changed by many things, like coupons, packages, and more. No matter how much money you make, as long as it can be increased, it doesn't matter.
Step 6. What Are the Obstacles to Getting Started?
Before a spray tan business can get off the ground, it has to deal with a few problems. You might have trouble with the following:
1. The Threat of Big Tanning Salons
Competition is always tough, and there are a lot of spray tan businesses out there. Many big businesses have been around for a long time and can afford to run on a much bigger scale than a small business. They also have access to a large network of suppliers, which helps them keep costs low.
2. Acquiring the Skills Necessary for Spray Tanning
To run a spray tanning business, you need to know what spray tanning is. You also need to have the right skills to do it right. This means knowing all the rules about safety, skin care, and application.
If you want to run a successful spray tanning business, you need to be able to do all of these things. If you don't have the right skills, it will be hard to get clients and build a steady customer base.
Step 7. Identify Your Target Market
The main customers for this business are women in their mid to late 20s to early 50s who care about their looks and can afford tanning sessions. This is because most people under the age of 18 won't be able to afford to stay at a tanning salon as long.
Also, they will probably be less tolerant of the side effects that come with getting a spray tan, like dry skin.
Your target market should be similar to who you are and what you like. For example, a young girl who wants to do something fun might not like the idea of lying in a bed for 30 minutes to get a tan. If you can find the right mix of personalities in your target market, you should be able to grow your business quickly and reach more customers.
Men also visit tanning salons. But their interests are not at all like those of women. Most of the time, they get tans to improve their health. People who are afraid of getting certain types of skin cancer are part of this group (such as melanoma). Going to a tanning salon is an easy way to avoid spending time in the sun outside.
Step 8. Spray Tan Equipment
How do I start my own business tanning? Here are the most important things for your spray tan business:
Airbrush Booth
Airbrush Machine
Step 9. Decide if the Business is Suitable for You
Now you need to decide if you have the drive, the skills, and the money to start a spray tan business. Also, you need to make sure you have all the business equipment you need.
So, you need to make sure it will work for you before you start. Think about what you're good at and where you feel the most at ease.
When you own your own spray tanning business, you can set your own hours.
You could make $50 per tan, which is a lot of money.
Spray tans are becoming more and more popular very quickly.
The startup costs are a bit high if you can't find a cheaper place to run your business.
Step 10. Decide the Location of Your Spray Tan Salon
You can either rent a space or buy a piece of property. No matter what you do, make sure you choose a place that is easy to see and has a lot of foot traffic. You should also think about how much competition there is in the area.
Here are some things to think about when deciding where to put your spray tan salon:
How big a space you need
How much it costs to rent or buy a home
The people who live there
The other businesses in the area
Step 11. Apply for Licenses Or Permits
Do you need a licence to be able to spray tan? Before you can start a spray tanning service, you have to get permission from local, state, and federal agencies and follow their spray tanning rules.
Doing Business As (Dba)
Health Authorizations
Licenses From The Occupational Safety And Health Administration (Osha)
All of these are examples of rules, licences, and permissions from the federal government that are needed to start a business. Also, licences and certificates that are specific to the industry are needed.
Visit the websites of state, local, and regional authorities to find out about the different types of permits and how to get them.
States often have specific rules and suggestions for people who own and run tanning businesses. On the other hand, the rules are more about tanning beds than they are about spray tanning. Some of these are, for example,
Eye protection should be worn by both the customer and the person doing the spray tan.
It is important that tanning salons and tanning equipment are clean and sterilised.
You should give the customer a copy of the Acknowledgment of the Warning Notice and ask them to sign it at least once a year.
Step 12. Bringing Customers to Your Spray Tan Company
Marketing is one of the hardest tasks for any new business. You can tell people about your spray tan services in many ways, such as
This is a common way for people to find out about new places or services. Customers who want a spray tan will find you through sites like Facebook and Google.
If you use Instagram, you could post pictures of the different types of spray tans you offer. People who want spray tans will be drawn to your social media pages, so you can try to get them to visit your website.
Even though these campaigns might not seem as helpful as other methods, they are good for small businesses because they are cheap. In fact, if you need help getting the word out about your spray tan business or services, you can send out a postcard for free that tells people about them.
Frequently Asked Questions
Do You Have To Be Certified To Do Spray Tans?
In many states, like Texas and California, you don't have to go to school or get a licence to work in this field. But after 2021, only Oregon and Ohio will require spray tan technicians to have a licence.
Is Spray Tanning A Good Side Hustle?
Spray tanning is a great way to make extra money, especially if you live in a sunny, warm place. People want to get a tan but don't want to get sunburned, so they go to salons and do-it-yourself projects to get the perfect bronze.
Because of this, there is always a need for services like spray tanning.
Take Away
The spray tan business is a good way to make a lot of money. With a spray tan advertising and marketing plan, you can start your own spray tan business. With the right planning and follow-through, you can build a successful spray tan business that makes steady money.