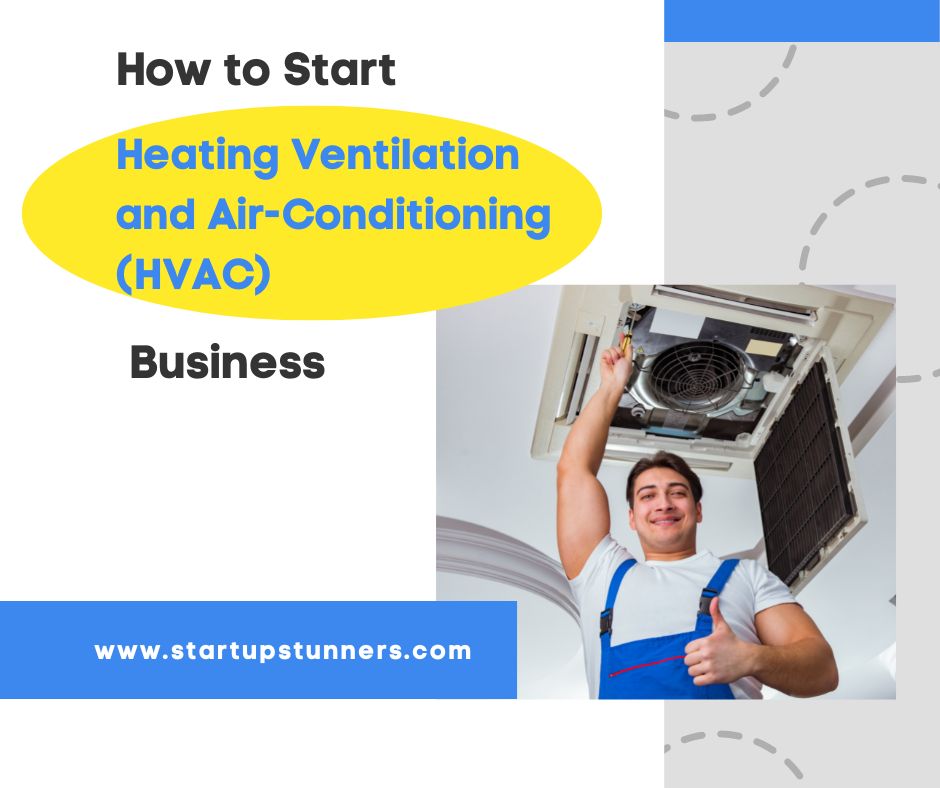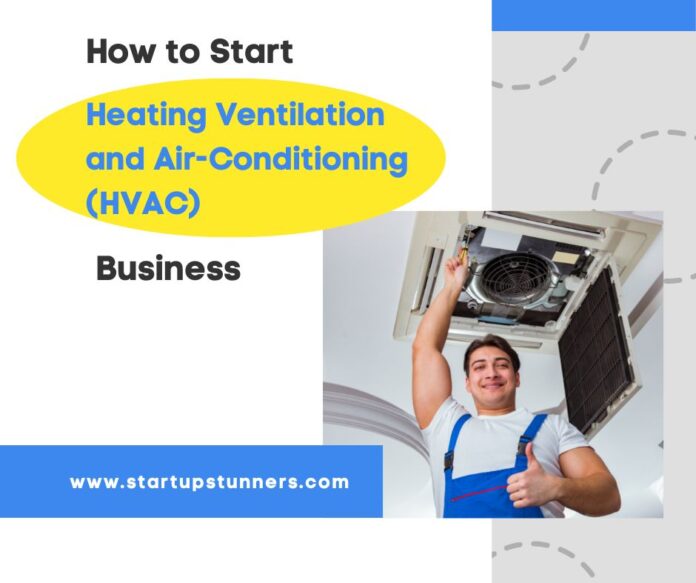 In the American market, the HVAC business, which includes enterprises that provide heating, ventilation, and air conditioning services, is a very profitable sector. If you want to establish an HVAC business, you'll be entering a competitive but rewarding market.
Establishing an HVAC business is a great method to capitalize on the need for HVAC services in the United States. You may establish a solid reputation and a profitable business by providing high-quality heating, ventilation, and air conditioning solutions to consumers.
In this blog post, we'll walk you through the steps of starting an HVAC business. We'll cover all you need to know about the HVAC sector, from researching the industry and obtaining the proper permits to establishing your firm and selling your services. So let's get started and look at how you can start and expand your own HVAC company.
What is HVAC Business?
The HVAC business stands for heating, ventilation, and air conditioning. HVAC businesses offer services such as planning, installing, maintaining, and repairing heating and cooling systems in homes and businesses. These systems include, among other things, air conditioning units, furnaces, boilers, heat pumps, and ductwork.
HVAC businesses are responsible for keeping indoor air quality and temperature levels acceptable and healthful for building inhabitants. HVAC professionals frequently work with complicated equipment and systems that necessitate specialized knowledge and skills. As a result, launching an HVAC firm necessitates extensive industry knowledge and experience.
| | |
| --- | --- |
| Industry Trend | Growing |
| Startup Cost | $20,000-$30,000 |
| Time Required to Grow | 2-4 months |
| Market Size | $120bn |
| Number of Businesses | 566,869 |
How to Start HVAC Business – Step-by-Step Guide
Step 1. Analyze Industry Trend
The U.S. HVAC services market size stood at $25,221.3 million in 2022, and it is expected to grow at a CAGR of 4.5% during 2022–2030, to reach $35,971.7 million by 2030.
As time passes, the HVAC industry becomes increasingly sophisticated. Consumers are increasingly interested in smartphones, smart homes, and smart HVAC systems. We now have greater control over how much energy we use in our houses than ever before, thanks to developments such as self-regulating systems, sensors, thermostat modulation, and other energy management techniques.
The HVAC sector has seen a significant surge in demand for more efficient heating and cooling systems as a result of the harsh weather. As a result, new HVAC inventions have emerged, such as energy-efficient air conditioners.
5 Emerging Trends in the HVAC Industry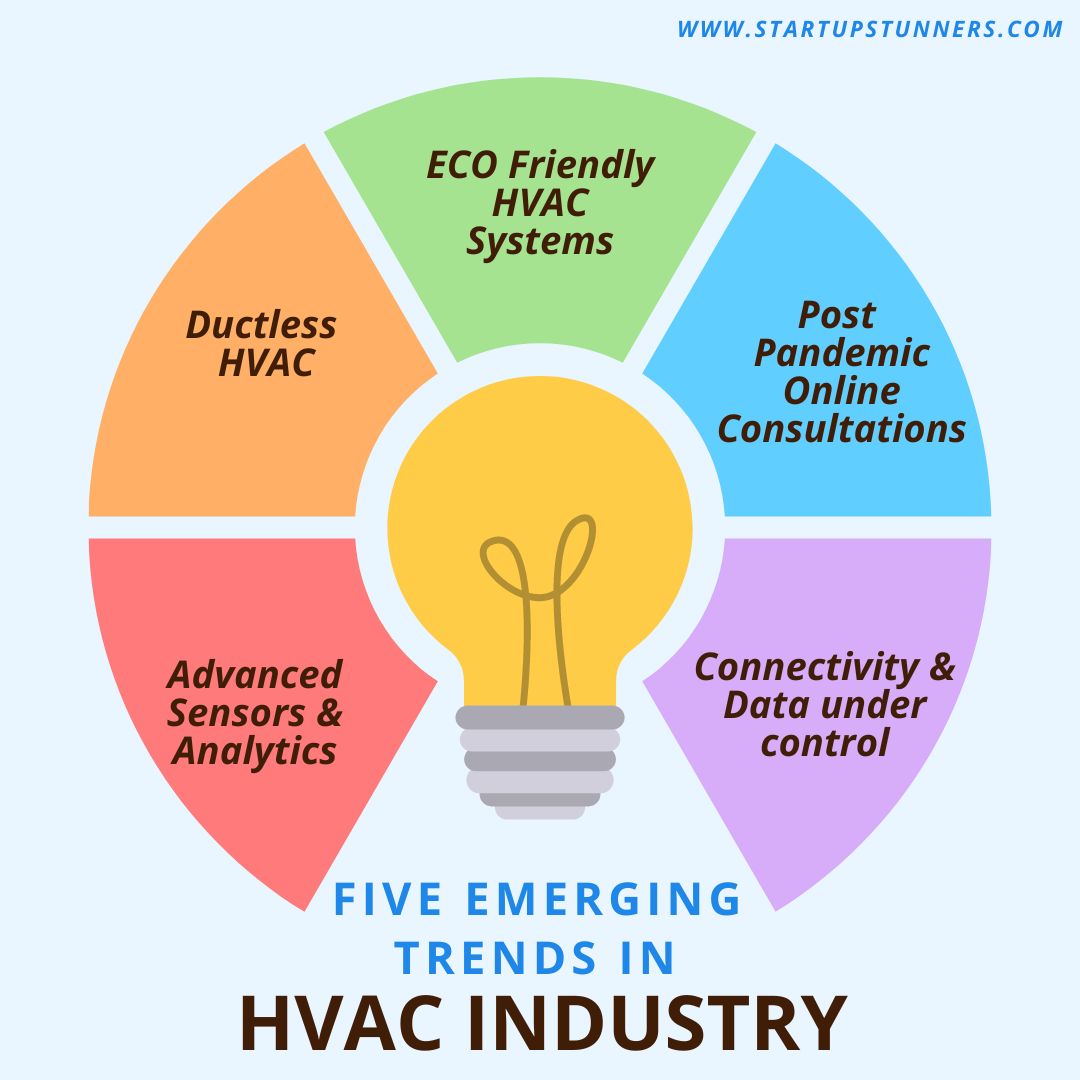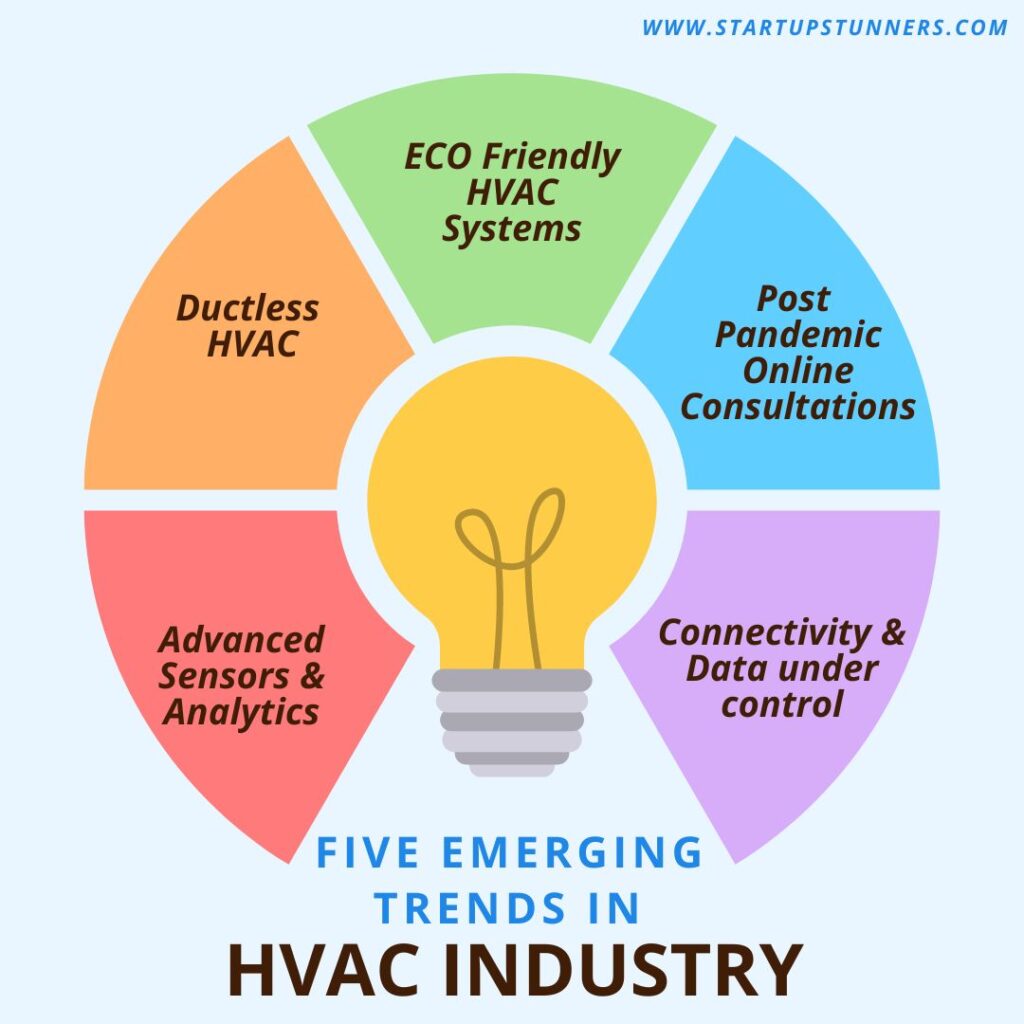 As technology advances, an increasing number of individuals are looking for HVAC equipment that consumes less energy. Green technology has played a significant role in the energy revolution over the last 10 years. We will use less heat and air conditioning as we seek to save energy.
New HVAC technologies that are becoming more widespread include geothermal systems, solar panels, and fuel cells. Some of these technologies can even generate their own power, which is both environmentally friendly and cost effective.
HVAC designers are including environmentally friendly systems. Some firms produce machines that consume less energy and produce less noise.
Conventional HVAC systems consume far more energy than eco-friendly HVAC systems, which can help to minimize a home's carbon impact. Because these systems consume less energy, they have the potential to reduce power bills by up to 15%.
2. Post Pandemic Online Consultations
The COVID-19 pandemic has had an impact on the HVAC industry, as well as many other aspects of life for the vast majority of people. Many individuals are turning to internet consultation services instead of calling their local HVAC companies. Online HVAC installation and maintenance consultations are becoming more prevalent. These services can help homeowners save time and money.
3. Connectivity and Data Under Control
Many organizations have employed Internet of Things (IoT) technologies to connect gadgets and sensors to their operations. Companies can use IoT to track data such as how much energy they use and the weather in order to make better decisions about how to run their business in the future.
Sensors, for example, can be used in the HVAC industry to track temperature, humidity, air quality, and CO2 levels, allowing businesses to make better decisions about how to run their operations in the future. The sensors can then communicate with one another or with the Internet. In the HVAC business, software programs are also used to run many HVAC systems from a single control system.
4. Advanced Sensors and Analytics
With the help of new sensors and data analytics technologies, businesses can learn more from operational data. This can be accomplished by using machine learning and artificial intelligence to improve predictive models.
With more advanced information, businesses can better understand how their machinery and production facilities perform. A provider of heating, ventilation, and air conditioning (HVAC), for example, could use the data to determine when it's time to repair parts on equipment or re-engineer it to improve its performance.
For a long time, central air conditioning was the finest option. Yet, in recent decades, consumers have become more interested in ductless technology. This heating and cooling system does not need pipes or ducts, nor does it employ a centralized system, both of which are often required. To heat or cool your home or company, a furnace or air conditioner is used.
There is no need to install ducting with a ductless system. The outdoor unit and indoor coils are instead placed outside the building envelope. You can use either or both, but a furnace is usually more efficient and less expensive to operate than an air conditioner.
Step 2. Create an Effective Business Plan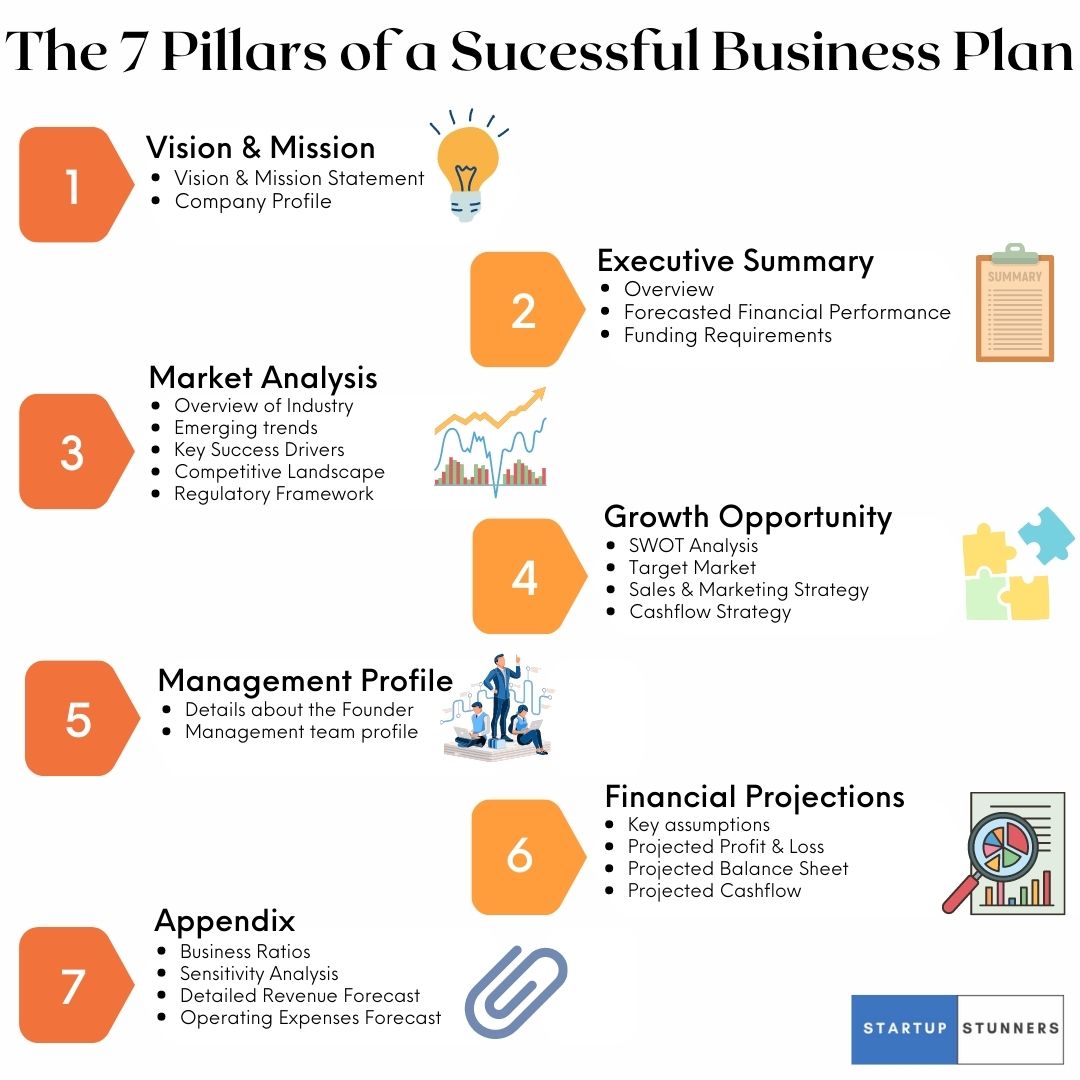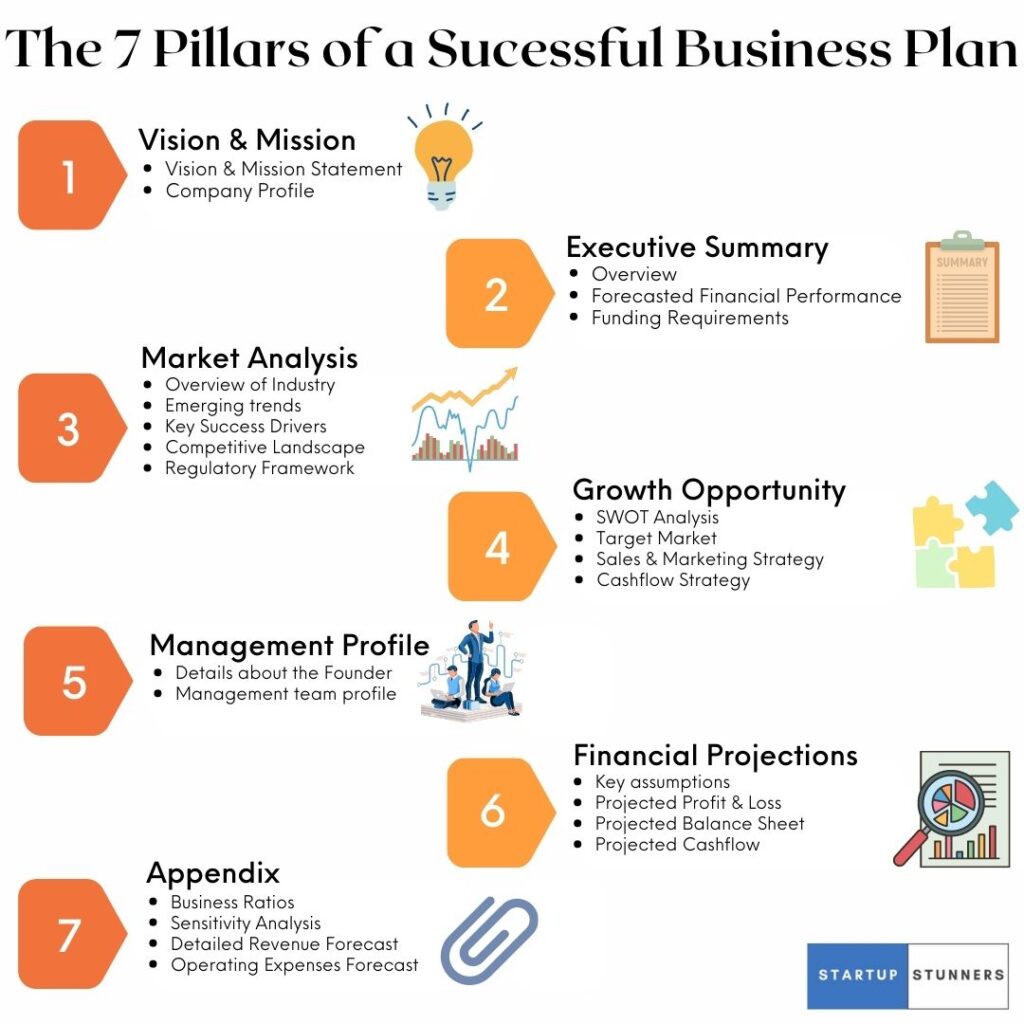 For starting any Business, a well thought-out and professionally drafted Multigenerational Business Plan is essential. Investors usually want to see a detailed business plan that explains the business's goals, strategies, and expected financial performance. A thorough and well-written business plan can show an investor that the business is well-run and has a good chance of succeeding.
To make a professional Business Plan, you need an expert Business Plan writer who can design this strategic document and help you beat your competitors. Startup Stunners has been writing Business Plans for a number of years. If you want to use our services, you can get in touch with our team of experts. at startupstunners.com/contact-us/
Step 3. How Much Does It Cost to Start a HVAC Business?
The costs of starting a business can vary a lot depending on how big it is. Below is a general breakdown of the first investment.
| | | |
| --- | --- | --- |
| Type Of Cost | Minimum | Maximum |
| Registering The Business | $500 | $850 |
| Legal Expenses | $900 | $1,300 |
| Marketing | $300 | $1,100 |
| Hiring Team | $0 | $1,502 |
| Insurance | $630 | $2,500 |
| Software | $0 | $5,00 |
| Corporate Office | $3800 | $5,000 |
| Inventory | $6550 | $8,000 |
| Equipment & Tools | $5780 | $7750 |
| Website | $150 | $450 |
| Miscellaneous | $500 | $1,000 |
| Total | $19,110 | $29,952 |
● Ongoing Business Expenditures
If your air conditioning company is up and operating, you can design a financial strategy to handle potential growth expenses. More personnel, a storefront where clients can see what you have to offer, or a fleet of service vans to set up and fix units on-site may be required for air conditioner sales and service. Marketing is critical to getting and keeping your HVAC business up and running.
Step 4. Set Competitive Prices
To manage a profitable HVAC business, make sure your pricing cover your costs and make you money. Here are some of the most prevalent methods for pricing HVAC jobs:
If the project requires more than one phase, figure out a fixed charge for the entire thing. For example, if you believe a house with multiple rooms is worth $7,500, double the value of each room by the number of rooms. If the answer is $250, this is a ballpark figure that can be used to estimate how much the job will cost.
This rate is best suited for more demanding assignments that require skill and attention to detail. Include the cost of the materials, the time you spent on the job, and any additional expenditures that are relevant, such as taxes. You may also wish to include a markup to cover overhead expenses. Most HVAC consultants charge between $40 and $80 per hour.
Step 5. Decide What HVAC Services You'll Deal With
Find out what kind of heating, ventilation, and air conditioning services you want to offer before you start getting the equipment you'll need and setting your prices. Most HVAC systems need the following kinds of maintenance, installation, and repair services: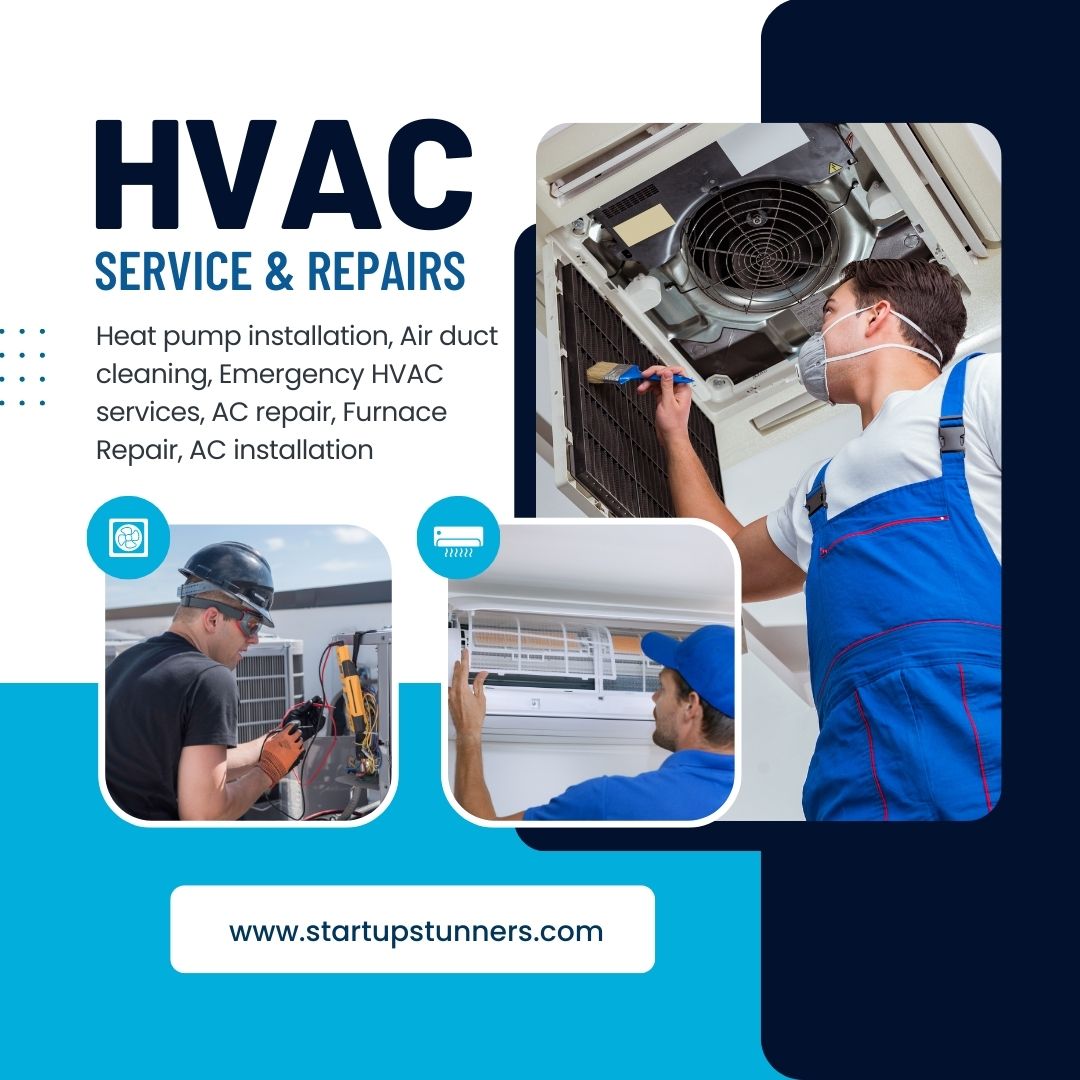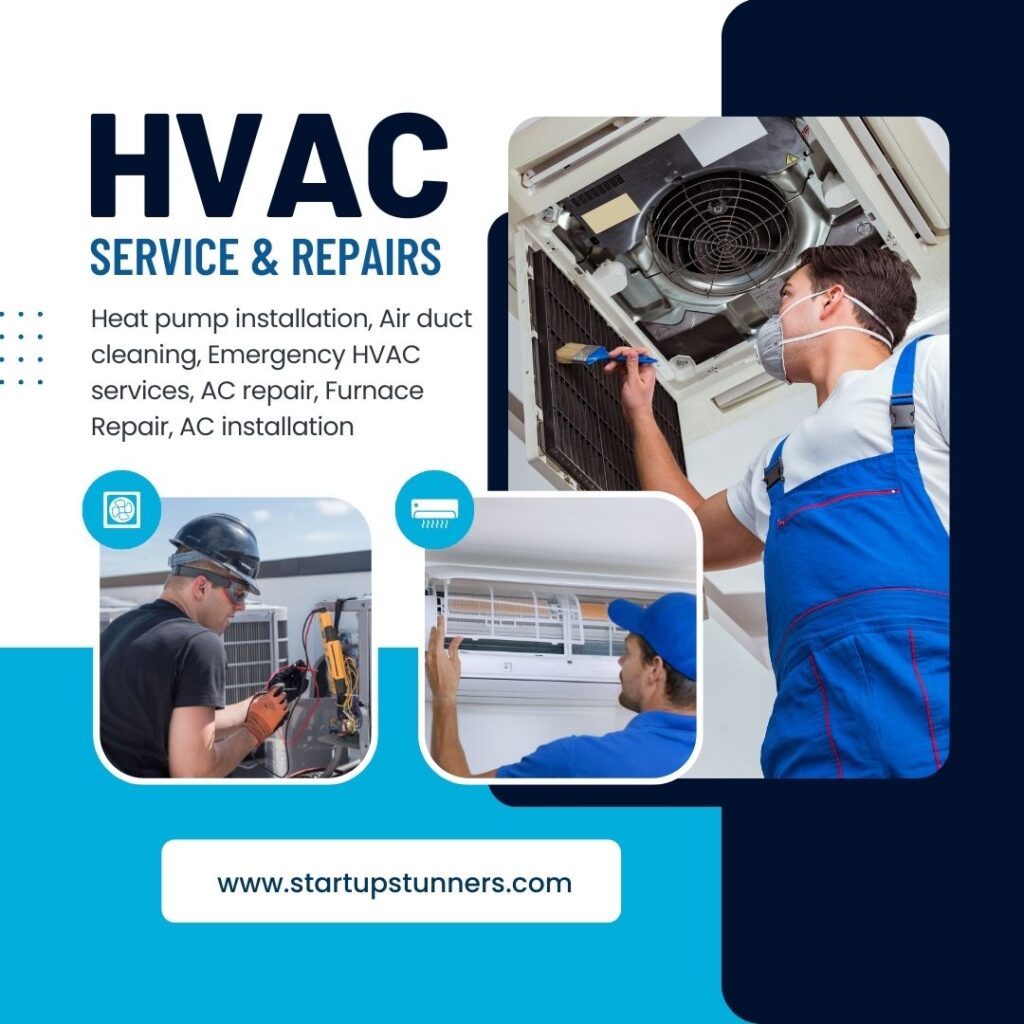 Heat pump installation
Air duct cleaning
Tankless water heater installation
Emergency HVAC service
Air conditioning repair
Air conditioning tune-up and maintenance
Furnace repair
Furnace tune-up and maintenance
Furnace installation
Air conditioning installation
Step 6. Decide If HVAC Business is Right for You
Before you jump straight in and start making calls to locate new customers, you should consider whether this business opportunity is suited for you. There are numerous factors to consider when determining whether HVAC is the correct business for you.
HVAC is a good way to make a lot of money right away, especially if you own the tools you use.
This business makes a lot of money and has few costs..
HVAC is a very competitive field, and it's easy to get buried in work.
It takes time to build your reputation and credibility, so there is usually a learning curve before you start to see results.
Because the business is based on the seasons, business may be slow at certain times of the year.
Step 7. Invest in HVAC equipment and tools.
Now that you know what services you want, you can narrow down the kinds of tools you need to buy. Here are a few of the most common tools used in HVAC:
Screwdrivers
Wrenches
Core Removal Tools
Thermal Image Cameras
Leak Detectors
Megohmmeters
Phase Testers
Refrigerant Scales
Gloves
Masks
Goggles
Earplugs
Pliers
Hammers
Gauges
Metal And Tubing Cutters
Staple Guns
Step 8. Hire a Team of HVAC Professionals
It's good to be a one-person army, but as your HVAC business grows, you'll need to hire a team of skilled professionals to help you manage your workload and provide high-quality services to your customers. You can increase your company's efficiency, quality of service, and market reputation by recruiting a team of trained and experienced HVAC technicians.
Step 9. Identify Target Market
The target market for HVAC Business is:
1. Homeowners
2. Industrial sites
3. Utility companies
4. Other interested parties (hospitals, retail stores, etc.)
Various markets have distinct requirements. Your target market should be aware of the benefits of a good heating and cooling system. The more you can explain your target market about what it will mean for them, the more likely you are to obtain clients.
Whether you promote locally or nationally, you must tell potential clients how much money they will save and how long it will take to recoup their investment.
Also, how you should market will be determined by the level of competition. If you wish to sell your goods directly to clients, such as homeowners, you'll need to identify your competition and figure out how to defeat them. For example, if many home renovation firms also install HVAC systems, you'll need to identify strategies to differentiate yourself, such as:
• Give warranties that go above and beyond what the industry usually does.
• Be open 24 hours a day, 7 days a week, and have technicians on call for emergencies.
• offer prices that are competitive.
•Offer products and services of the highest quality.
Step 10. Make Sure You Have The Proper HVAC Certifications
What kinds of licenses do you need to start a business in HVAC? To start a business in most places, you need an HVAC certificate and a contractor's license. These certifications show that you've gotten the training you need to do safe, high-quality work and follow the industry standards in your area.
Before you can work as an HVAC technician, you must get HVAC accreditation from a training program or school that has been approved.
Here are the different certifications you can get in HVAC:
EPA Type I Certification – For Servicing Small Appliances
EPA Type II Certification – For Servicing High-Pressure Systems
EPA Type III Certification – For Servicing Low-Pressure Systems
Universal EPA Certificate
North American Technician Excellence
Areas of certification include:
Gas Heating
Oil Heating
Light Commercial Refrigeration
Air Conditioning
Air Distribution
Heat Pumps
HVAC Efficiency Analyst
Hydronics Gas
Hydronics Oil
Step 11. Apply for Permit/License
The licensing requirements for launching an HVAC business in the United States vary by state and locality. The following is some general information on the licenses that may be required:
Business License: You'll need to obtain a general business license to legally operate your HVAC business. This license, which is normally provided by your local government, allows you to do business in your area.
Contractor's License: A contractor's license is required in most states for HVAC contractors. This license certifies that you have the knowledge and skills required to deliver HVAC services. Passing an exam, submitting proof of insurance and bonding, and completing other state-specific standards may be required for a contractor's license.
EPA Certification: If you operate with refrigerants, you must be certified by the Environmental Protection Agency (EPA). The accreditation certifies that you can safely and responsibly handle refrigerants.
Trade License: To work on HVAC systems in some states, HVAC professionals must get a trade license. A trade license's criteria vary by state and may involve completing a competency exam or demonstrating proof of experience.
Tax Registration: To receive a tax identification number and comply with tax rules, you must register your HVAC business with the IRS and your state tax office.
Building Permits: If you're installing or altering HVAC systems, your local government may require building permits. These permits ensure that the work is done correctly and safely.
Step 12. Is Starting An HVAC Business Hard? Identify the Challenges
Because people's lives change throughout the year, they frequently alter where they live and how hot or cold it is. They could take a hot shower instead of using the oven and eat cold food.
The issue with seasonal enterprises is that there are times when customers are less inclined to purchase their goods and times when they are more likely to do so. This can be difficult to deal with. One solution to this challenge is to consider how you may adapt your company model so that it is not only dependent on temperature variations. This could imply providing other services or goods in addition to what you already do with HVAC.
You may, for example, volunteer to clean or repair air ducts. This way, you're not only relying on the weather to draw people in; you're also providing a service that they'll require all year.
● Updating Your Business with Cutting-edge Technologies
Technology is constantly evolving. To keep up with your competitors, you must learn about new technologies as you purchase new tools. Even if a well-maintained system would benefit your consumer, he or she may inquire about your investment. For example, a consumer may inquire as to why you do not offer thermostats that can link to the internet. As a result, you must be up to speed on the latest technology.
HVAC markets can be volatile and difficult to anticipate. As a result, many of the issues that an HVAC company faces are the result of changes in the economy, technology, rules, laws, and what customers desire. As a result of these issues, many consumers may spend less money on home goods and services.
Step 13. Unique Ways to Market Your HVAC Business
How to grow business in HVAC? Here is the information you need.
1. Truck Wraps or Magnets on Your Company's Trucks
Making a good first impression using truck wraps or magnets on the rear of your trucks is a terrific method to do it. People will notice your company's name more if they see your trucks throughout town. When it comes to advertising your brand and developing a solid reputation for your local business, a little effort goes a long way.
2. Professional Uniforms with Business Logo for Your Team
You can put your logo on your team's uniforms so that potential clients can notice it. Putting up signage around your business will make it easier for visitors to discover you and will make your customers feel more at ease. Furthermore, when customers see your personnel in uniform, they will associate your company with professionalism.
3. Buy Magnetic HVAC Business Cards
Purchase magnetic business cards to give to potential employers. The magnet on these cards helps you recall your address better than writing it on an envelope. If your HVAC company has a website, include the URL on the back of your magnetic business cards.
Bottom Line
Establishing an HVAC business can be a profitable and fulfilling career path, but it demands careful preparation, hard work, and dedication. You may set your business up for success by following the procedures mentioned in this article and obtaining the required licenses and permissions. To keep ahead of the competition, remember to focus on offering outstanding customer service and staying up to date on industry trends and technological breakthroughs. You can start a lucrative HVAC business and keep consumers comfortable all year long if you have the correct mindset, abilities, and resources.
Frequently Asked Questions
What experience and skills do I need to start an HVAC business?
You'll need substantial expertise and experience in the heating, ventilation, and air conditioning industry to establish an HVAC business. HVAC systems, including their design, installation, maintenance, and repair, should be familiar to you. You'll also require solid company management skills, such as financial management, marketing, and customer service.
How much money do I need to start an HVAC business?
The price of starting an HVAC business can vary greatly depending on factors such as location, business style, and scale of operation. Licensing and permit fees, equipment and tool purchases, insurance, marketing and promotion, and office space or warehouse rent are all common expenses. To begin your firm, you may need to invest anywhere from a few thousand dollars to several hundred thousand dollars.
How long does it take to start an HVAC business?
The time it takes to start an HVAC business depends on a number of things, including obtaining the proper licenses and permits, purchasing equipment and tools, employing employees, and developing a marketing strategy. Getting your business up and operating might take anywhere from a few weeks to many months.
How can I differentiate my HVAC business from competitors?
To differentiate yourself from the competition, provide unique services such as green HVAC systems, 24-hour emergency assistance, or extended warranties. You can also concentrate on delivering excellent customer service by responding swiftly to service requests, giving flexible payment choices, and following up with consumers after repairs are finished.
What are the common mistakes to avoid when starting an HVAC business?
Underestimating startup costs, not investing enough in marketing and advertising, not providing adequate training to employees, failing to comply with licensing and permit requirements, and failing to keep up with industry trends and technological advancements are all common mistakes to avoid when starting an HVAC business.