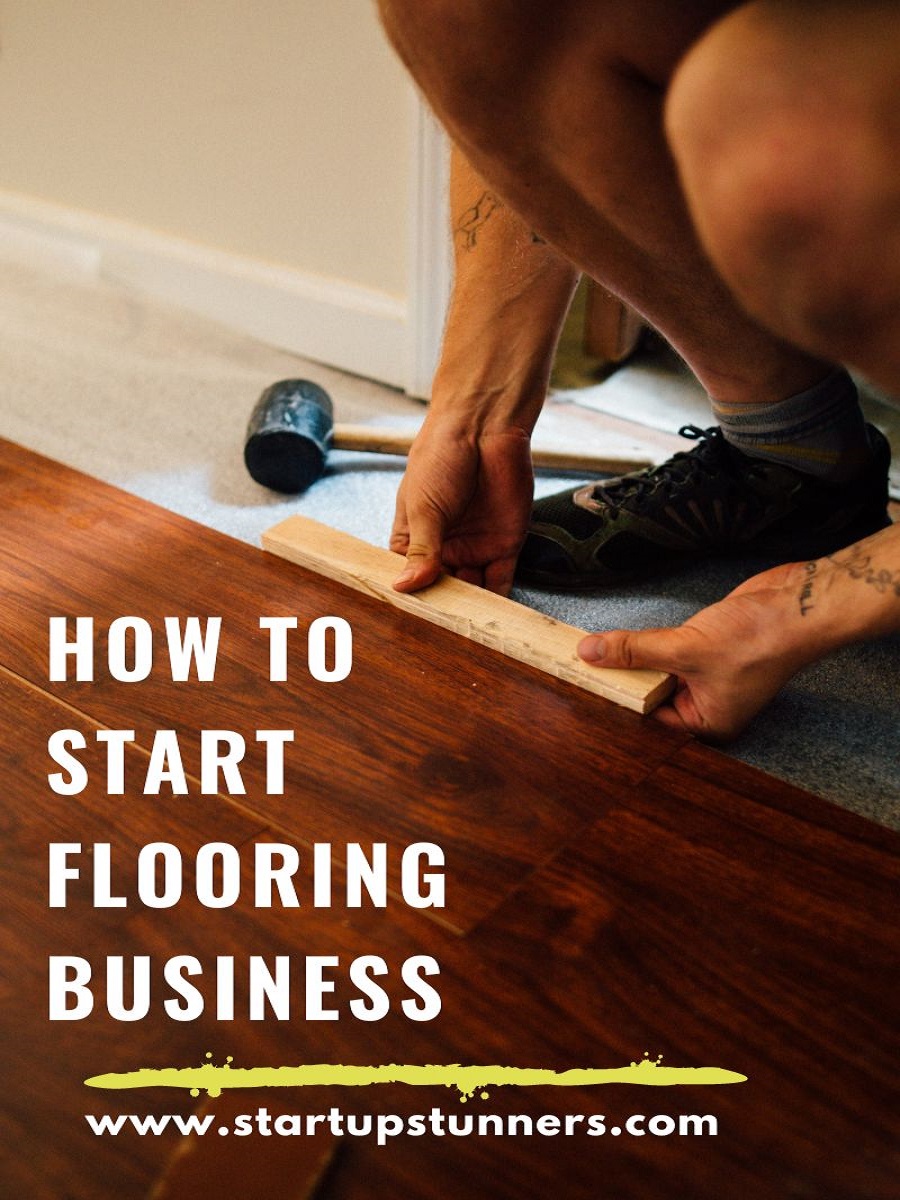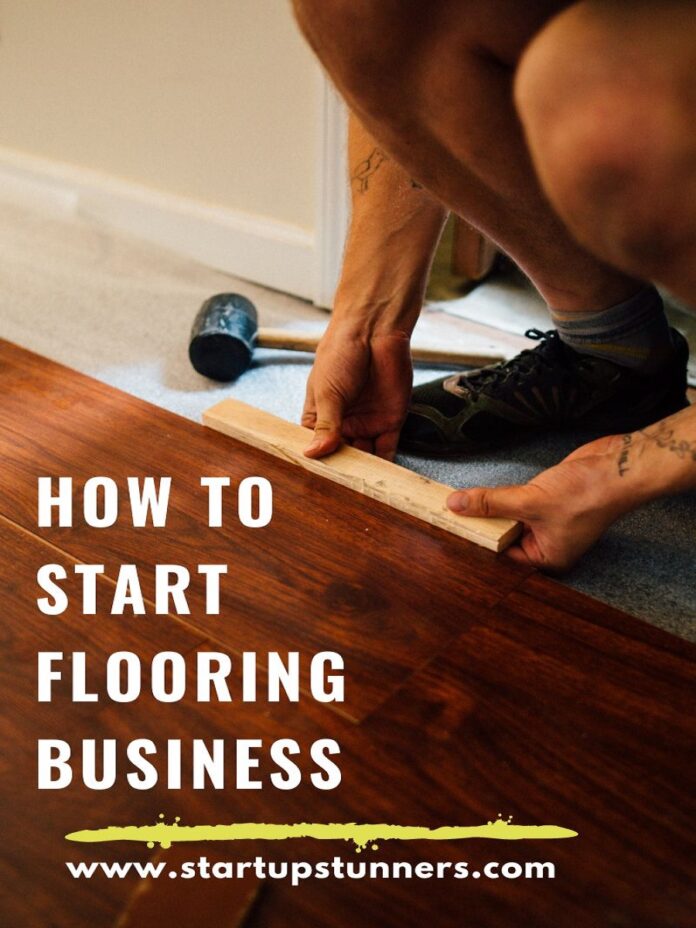 Certain industries will always be around, and flooring is one of them. Any building, whether residential or commercial, will have some flooring. Following a modest start ten years ago, the market for flooring installation in the United States has grown by almost 70%, reaching more than $27 billion.
If you're experienced and interested in capitalising on this developing market, flooring sales and installation is a terrific location to build your own firm, satisfy the requirements of your community, and earn a comfortable income.
However, before you start chopping wood and pounding nails, you'll need to arm yourself with the information necessary to create and expand a business successfully. The good news is that you can get started in the flooring market with the help of our thorough guide.
What Services Do Flooring Contractors Provide?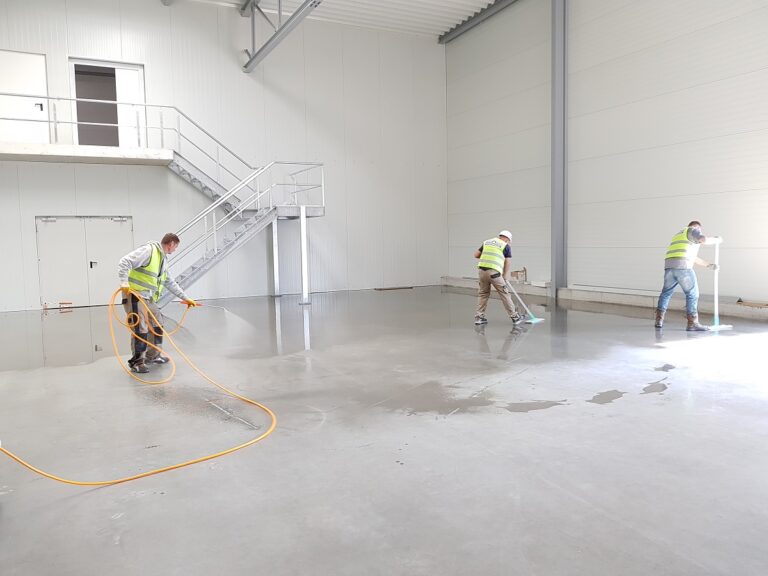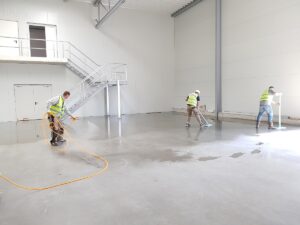 Contractors specialising in installing flooring take measurements of rooms, determine the proper flooring material, then shape and put it. Linoleum, marble, hardwood, carpet, laminate, tile, and stone are some of the prevalent flooring alternatives.
The new flooring must be installed once the old flooring is removed, subfloors are laid and levelled, and the space is ready for the new flooring. Those flooring experts might be construction industry professionals or self-employed business proprietors.
If it's something you've been thinking about, then this is a perfect opportunity to enter the flooring market. Housing building has resumed its rapid expansion, and the competitive landscape as a whole is heading upward.
Starting a Flooring Business – Step by Step Guide
Quick Facts
| | |
| --- | --- |
| Industry Trend | Growing |
| Startup Cost | $10,000 – $20,000 |
| Market Size | $27bn |
| Profit Potential (Annual) | $60,000 – $90,000 |
| Number Of Businesses | 120,746 |
| Time Required To Grow | 3 – 6 Months |
Step 1. Analyze Industry Trend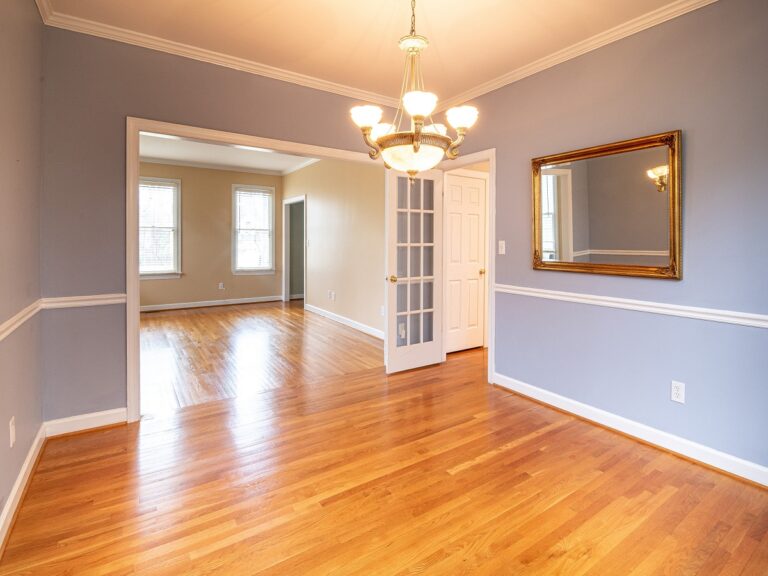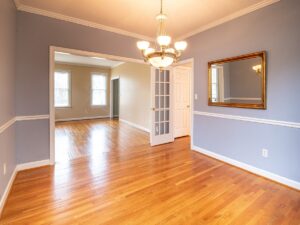 The flooring industry is expected to grow at a CAGR of 6.3% between 2021 and 2027, from a 2020 valuation of USD 312.71 billion, as a result of an increase in industrial construction works globally. The market is mainly supported by the growing popularity of DIY projects and home improvement projects.
The expansion of the building sector is bolstering the flooring market.
Rapid urbanization, industrialization, and population explosion have contributed to construction's recent surge. In all emerging markets, rising commercial development activity is the primary factor expected to drive flooring industry growth.
In recent years, the number of people living in cities throughout the world has increased at an alarming pace, as shown by statistics compiled by the World Bank Data.
To accommodate the expanding number of city dwellers, architects are designing and building new office buildings, hotels, motels, and retail centres. Growth in the flooring industry may be attributed to rising consumer spending on luxury apartment buildings.
As of 2022, the U.S. flooring market is predicted to be worth $27 billion. At now, the nation is responsible for 13.17 percent of the worldwide market.
Step 2. Create an Effective Business Plan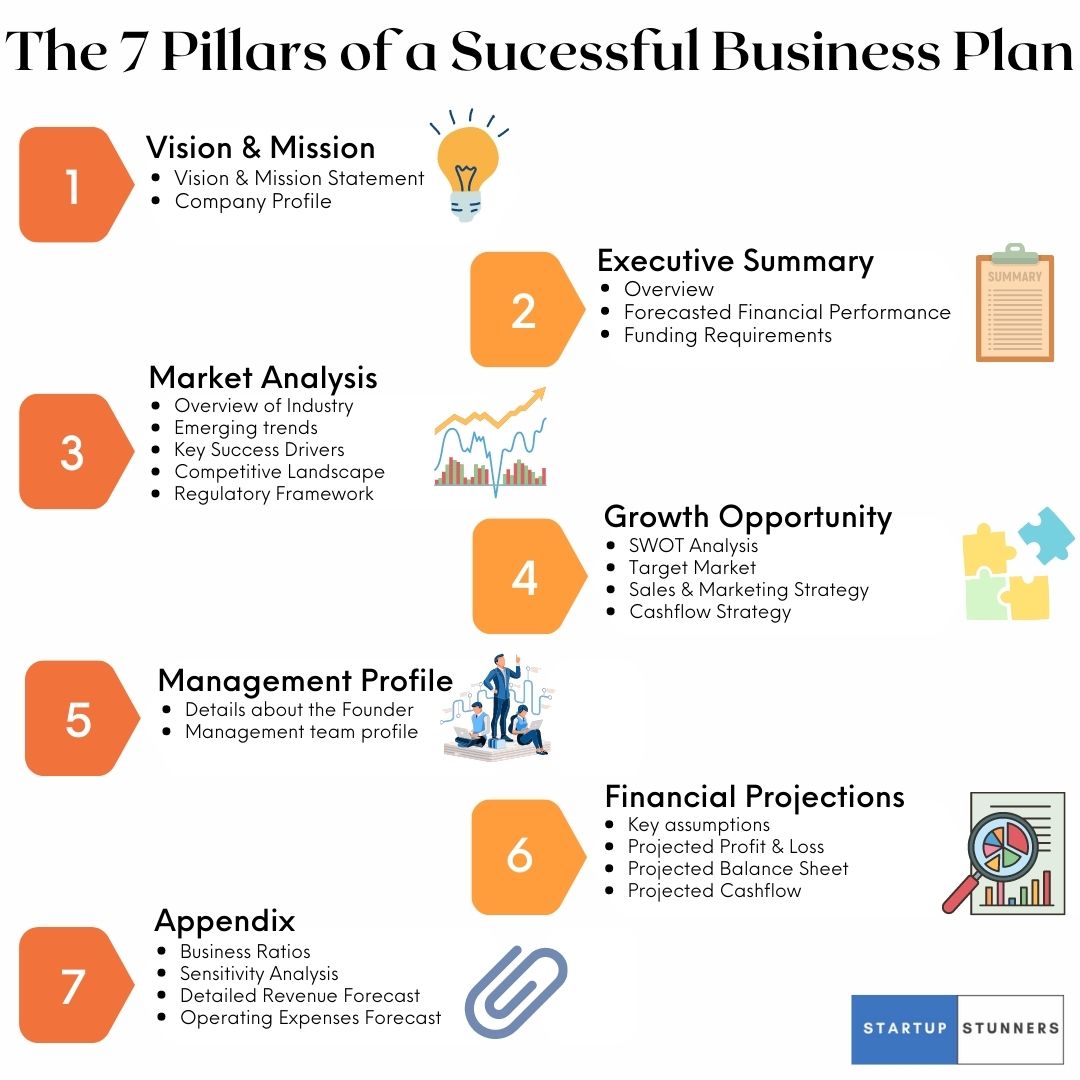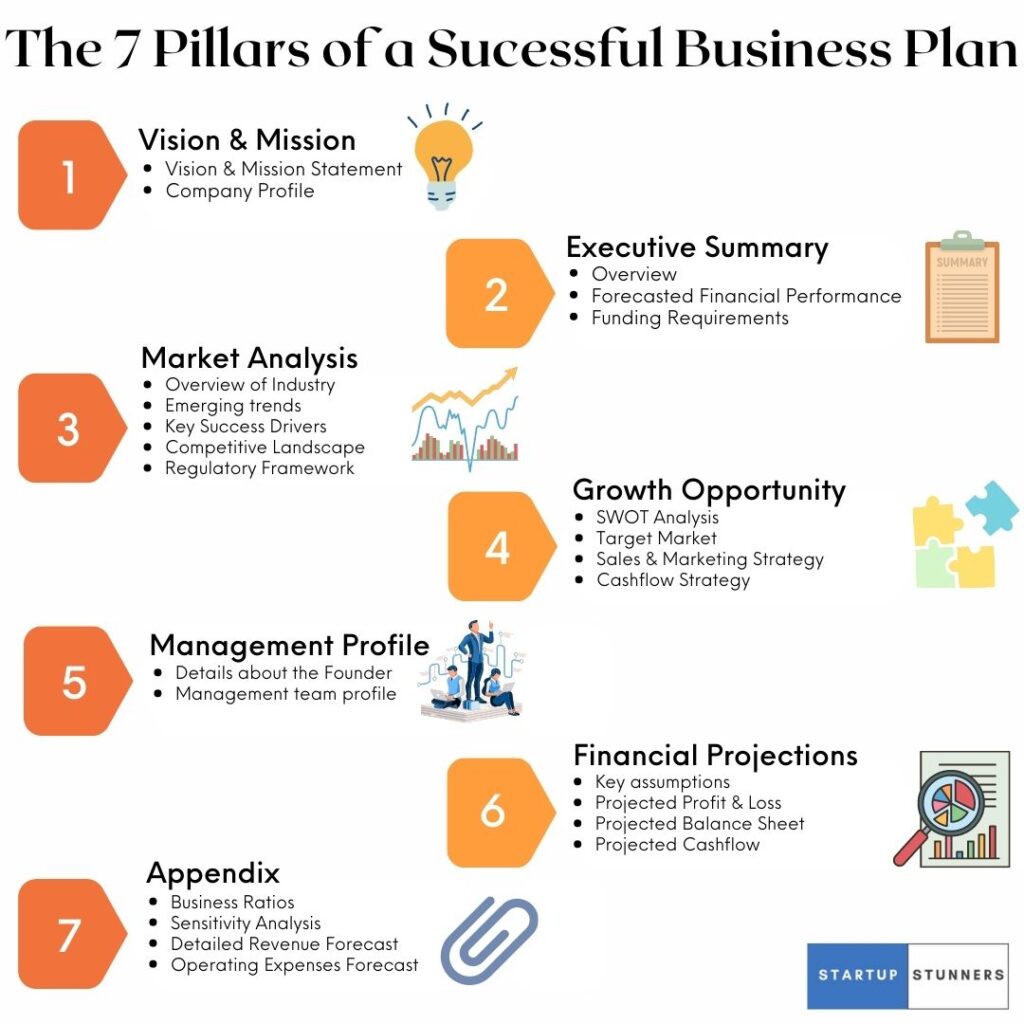 For starting any Business, a well thought-out and professionally drafted Multigenerational Business Plan is essential. Typically, investors want to see a detailed business plan outlining the company's goals, strategy, and predicted financial performance. A well-written and comprehensive business plan can show an investor that the company is well-managed and has a good probability of success.
To prepare a professional Business Plan, you need an expert Business Plan writer who can design this strategic document that will ultimately support you to outperform your competitors. Startup Stunners has been providing Business Plan writing services for the past several years and you may also consider acquiring our services by contacting our team of experts at startupstunners.com/contact-us/
Step 3. Estimate How Much Do You have to Invest?
The estimated startup cost for starting a flooring business is as follows.
| | | |
| --- | --- | --- |
| Type Of Cost | Minimum | Maximum |
| Tools & Equipment | $3,000 | $5,000 |
| Business Name And Structure | $250 | $300 |
| Website Setup | $1,500 | $3,500 |
| Licenses And Permits | $200 | $200 |
| Transportation | $2,000 | $4,000 |
| Insurance | $300 | $500 |
| Marketing | $3,000 | $5,000 |
| Total | $10,250 | $18,500 |
The cost of production is broken down into upkeep of machinery and materials. The average price per square foot for raw wood flooring is between $8 and $10. On the other hand, Premium materials might cost anywhere from $15 to $20 per square foot.
In addition, you'll need to compensate your staff, so an hourly rate of $10 to $18 is reasonable to plan on offering. Not only that, but you also have to factor in the insurance payments. Expenses like rent, utilities, and promotion are included in this category as well.
Flooring Types & their Costs
| | |
| --- | --- |
| Type | Average Cost |
| Natural Stone Tile | $2,000 |
| Carpeting | $1,500 |
| Wood Flooring | $4,500 |
| Porcelain or Ceramic Tile | $1,678 |
| Laminate Flooring | $2,913 |
| Linoleum or Vinyl Flooring | $350 |
Step 4. Identify the Target Market
Clientele that supply a steady stream of labor are the most profitable.
Getting work in the construction industry is feasible by offering your services to house builders who need someone to lay the flooring in their recently constructed residences.
The management companies of apartment buildings also make for excellent customers.
Service as a node in a network of apartment management companies might be advantageous for the expanding flooring sales and installation industry since management companies often know one other.
Those who want to update existing flooring or have you put in brand new floors in their homes will also be your customers.
Step 5. Decide on Your Niche
When most businesses first start out, they don't give much thought to finding a market niche. A company, on the other hand, that makes the effort to carve out its own niche can reap enormous benefits.
When starting a retail flooring business, it is easier to build a clientele of homeowners who require your services if you focus on a specific niche, such as hardwood flooring installation.
However, this is not to say that you must specialise in order to survive. You can, however, set yourself apart from the competition by emphasising your company's strengths or the unique features of your service.
Although floor installation is likely to be your most requested service, this does not mean you cannot provide for other needs. For example, by offering any of the following services, you may boost your overall income and appeal to a wider audience:
Refurbishing preexisting flooring by polishing it or replacing its surface
Urgent Floor Maintenance
Floor matching
Pricing your services according to what the market will bear is essential. Finding out what people in your area are capable of paying requires some study, but it's usually not too complicated
Step 6. Get the Appropriate Equipment
Because of the wide variety of materials used in the flooring industry, it is critical to have the proper tools for the job. Some of the most useful items to keep on hand are as follows:
Floor cutter
Utility knife
Protective eyewear, clothing, and footwear
Sanders
Saws
Floor scraper
Floor roller
Trowels
Levels
Rubber mallet
Tapping block
Spacers
Tape measure
Step 7. Learn What Expertise Do You Need to Have?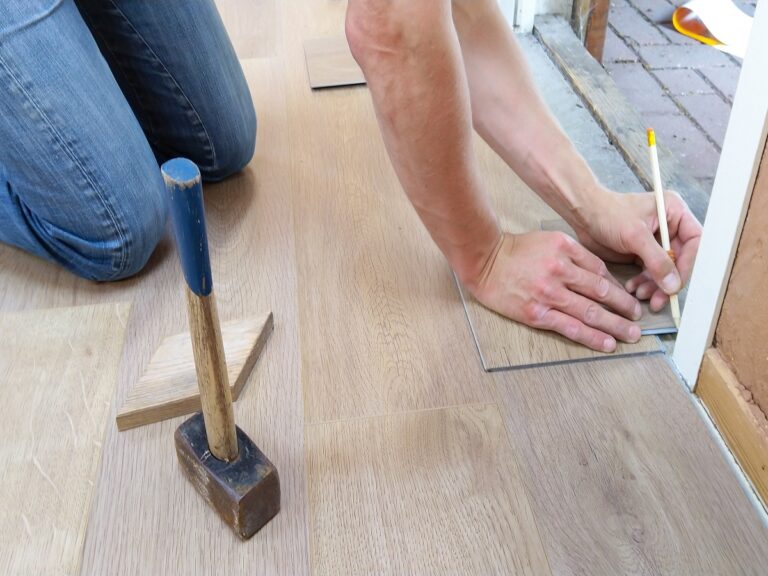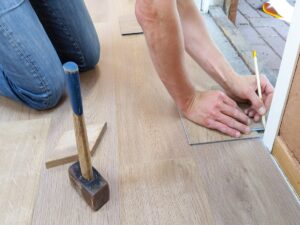 Although a four-year degree is not required to start a flooring contracting business, you should ensure that you have the experience and skills to do a good job for your customers before you do. One or two poor performances can have a serious impact on one's ability to find work in the future.
Working for a flooring contractor may provide you with the necessary training and experience to start your own flooring business. If you work somewhere else, you may gain valuable experience working with seasoned or local flooring installers and learn about a wider range of flooring options.
If you want to be successful in this field, you must focus on developing skills as a business owner as well as improving your physical abilities.
Step 8. Apply for Flooring Business License
Before you start your flooring business, make sure you have all of the necessary documentation, licences, and permissions. Despite the fact that flooring companies are not specifically regulated at the state level, you should still research general business regulations in your area. To operate legally, you must obtain the following permissions from your state government.
U.S. Federal Employer Identification Number
A Standardized Business Permit
Start a separate bank account for your company to keep your personal and business finances separate.
Step 9. Decide if the Business is Your Type
After considering everything, it is best to determine if this is your type of business. To do so, ask yourself questions such as: Does it sound interesting? Is there a good return on investment? Does it make sense from the perspective of the customer? Is this something you'd be interested in?

It is up to you to determine whether the business idea is suitable for you. If it doesn't sound appealing, you should come up with another one. Don't just seize the first opportunity that presents itself. You may have a fantastic business plan for your dream venture, but unless you can see yourself doing it, it may be best to pass on it.
Earning potential.
Anticipated increase in the sector's work opportunities.
There is no need for a university degree.
Pick tasks of your choice
The profession places a significant degree of physical strain and pressure on the body.
Training is essential
Workplace injuries are more likely to occur.
Conclusion
Every business requires time to develop, grow, and improve. This process can be difficult if you own your own business because there are so many factors to consider. If you're wondering how to start a flooring business, do your homework first by reading our Business Startup Checklist guide to plan everything out ahead of time. The most important thing to remember is to have faith in yourself!
Frequently Asked Questions
How profitable is a flooring business?
When calculating the cost of the actual installation, flooring contractors need to account
●          Property price and local housing costs
●          Economic Importance of High-Quality Installation Services
●          Scope of work
●          Additions that will increase the overall cost and/or duration
These specifics are frequently obtained through on-site pricing or estimation. Flooring typically costs between $5 and $20 per square foot. To make these estimates, we will assume that each work is approximately 150 square feet in size and that the average price per square foot is $12. Because the clients will foot the bill for all supplies, your profit margin will be high, at around 90%.
By taking on three projects per month, you can earn $65,000 in your first year or two of business. Under the assumption that the margin is 90%, this would result in a gain of $58,000. You may only perform two tasks per month at first, but as word of mouth spreads, that number may increase to six jobs per month.
With the addition of staff or a team, your profit margin drops to around 70%, down from 90% when you handled everything on your own. With $130,000 in annual sales, your profit would be more than $90.000, which is quite impressive.
How do flooring companies make money?
The majority of a floor installation company's earnings come from installing various types of flooring such as hardwood, carpet, and tile. While you may find success selling other types of flooring, these three will account for the vast majority of your earnings.
Flooring installation companies also offer services such as trimming, staining, and repairing damaged floors. However, there are few options for maintenance help. A flooring installation company's primary focus is, unsurprisingly, on installing flooring.
When comparing carpet and flooring, what are the key differences?
Carpet visually distinguishes itself from other flooring options such as hardwood, but there are other important distinctions to be made.
Installing hardwood floors versus carpeting is obviously much more expensive. Hardwood floors can range from $12 to $20 per square foot, whereas carpet is significantly less expensive at $6 to $12.
When deciding between carpet and hardwood, you should also consider care and maintenance. Carpet is commonly thought to be easier to clean than other types of flooring, but this is not always the case.
Unlike carpets, wooden flooring can be mopped as needed, saving you time and effort. Instead, dust and debris become entangled in the carpet's threads, making thorough cleaning difficult.