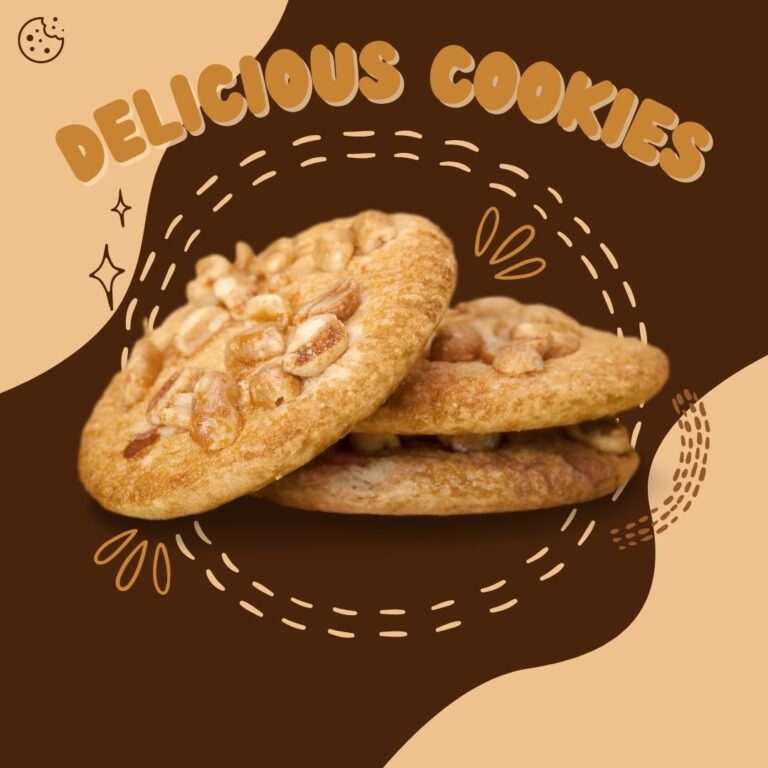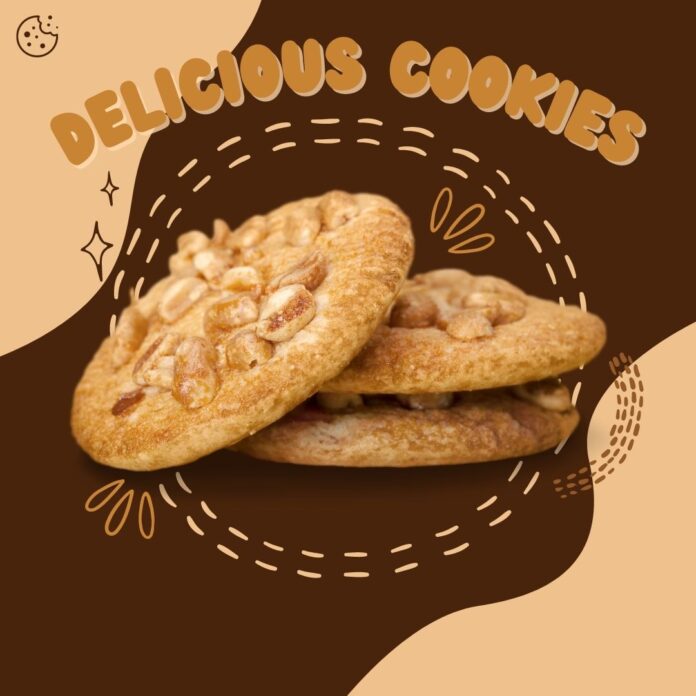 With the growing popularity of homemade treats and the rise of local foods, now is an exciting time to start a cookie business. Cookie vendors are making a comeback, and they can be found in both large cities and small towns.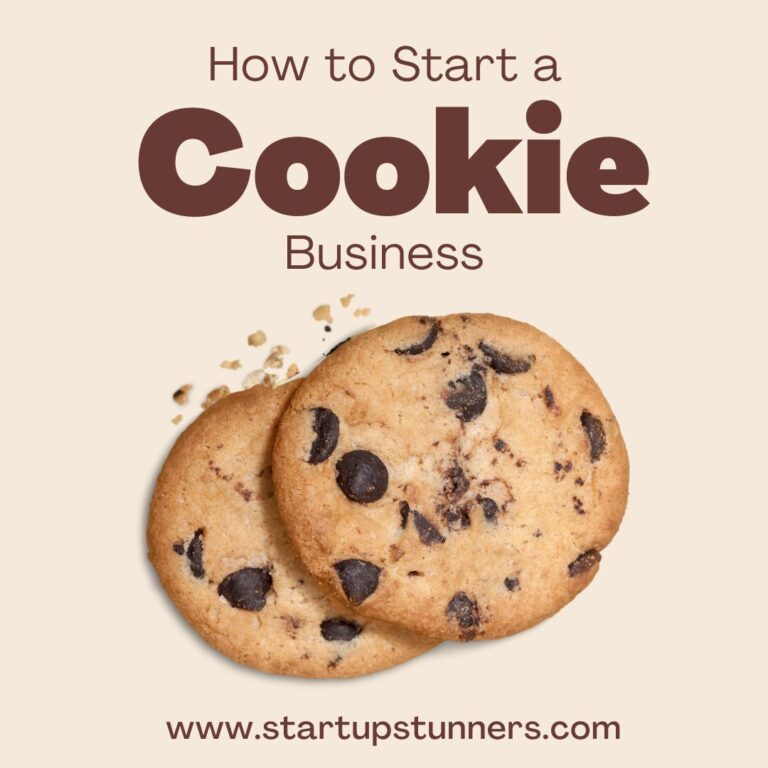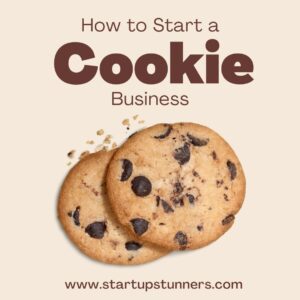 Cookie shops abound, but do you know how they got started and how they operate? Cookie shops have been around for centuries, with the first instance being documented in 16th century Italy. They've since become a staple in bakeries and cafes all over the world.
A good recipe is essential for a successful cookie shop. Cookie recipes are closely guarded secrets, and many shops will only use recipes that have been passed down through generations within the family. It's all about perfecting the baking process once you've found a good recipe.
So, we're here to tell you everything you need to know about starting your own cookie business from home. We'll walk you through the process of starting a cookie shop from the ground up, from market research to identifying your ideal customer base.
But first, we must address your concerns: Why should you start a cookie company? How does it function? What is involved in establishing one? What are the advantages and disadvantages of owning a cookie shop? Our exclusive guide on how to start a cookie business at home and in a store has the answers.
| | |
| --- | --- |
| Industry trend | Growing |
| Time required to grow | 1 – 4 months |
| Startup cost | $6,000 – $25,000 |
| Profit (Annual) | $14,000 – $27,000 |
| Market Size | $45.40 Billion |
Start Cookie Business – Step by Step Guide
Step 1. Industry Overview
The worldwide cookie industry is predicted to expand at a CAGR of 5.43 percent from 2022 through 2027.
Despite widespread panic caused by the COVID-19 outbreak, the international cookie market suffered little impact. Furthermore, shoppers stockpiling long-lasting goods such as cookies and biscuits has reduced market availability because people are buying in bulk. The manufacturing curve was steep, and purchasing decisions were made for the entire year in advance.
Nonetheless, customers' preference for on-the-go healthful snacking drove the consumption of all types of cookies. COVID-19 has hastened the rise of e-commerce, and it's expected to be a fast-growing distribution system for this market segment for the foreseeable future.
Diabetes, poor diet, and other medical conditions drive more people to seek out healthier food options, fueling the cookies industry.
Accelerating urbanisation is a major contributor to the country's cookie addiction. If smart advertising campaigns are used to reach new consumers, the cookies industry could see significant growth.
Cookies, on the other hand, are expensive because they are made with expensive materials. Although consumers in affluent markets continue to support cookie brands despite their high prices, cookie prices are a political football in developing countries.
Among the most crucial cookie market trends predicted to favor the business in the following years is the growing demand for cookies without artificial ingredients.
Consumers in several countries, including the United States, the United Kingdom, and Germany, are increasingly concerned about the health effects of certain substances, prompting governments in those nations to enact strict legislation to guarantee labeling clarity.
A 20% increase in the market for refrigerated cookies and brownie dough and a staggering 86% increase in the market for frozen cookie dough show the rising demand for these fully prepared items.
Cookies that are only available at certain times of the year, such as Christmas, Easter, and other festivals, may help businesses take benefit of seasonal demand and increase profits.
According to a Public Relations Agency Ingredient Communications survey, as many as 73% of buyers are ready to pay a premium for goods made with organic ingredients.
The number of ingredients that go into a product is kept to a minimum by the manufacturers, but they take great care to ensure that those substances are well known to customers and are seen as having a positive impact
As the industry expands in the years ahead, the supply of hygienic labeled cookies will serve as a driving factor.
Increasing electricity rates for bakery factories and the absence of established retail distribution networks in emerging nations pose a significant threat to expanding the global cookies sector.
Due to the cheap cost of cookies in developing countries, the cookie industry as a whole has slim profit margins.
Putting cookies in the 18% tax rate hurt sales for companies with a foothold in the industry globally.
Step 2. Create an Effective Business Plan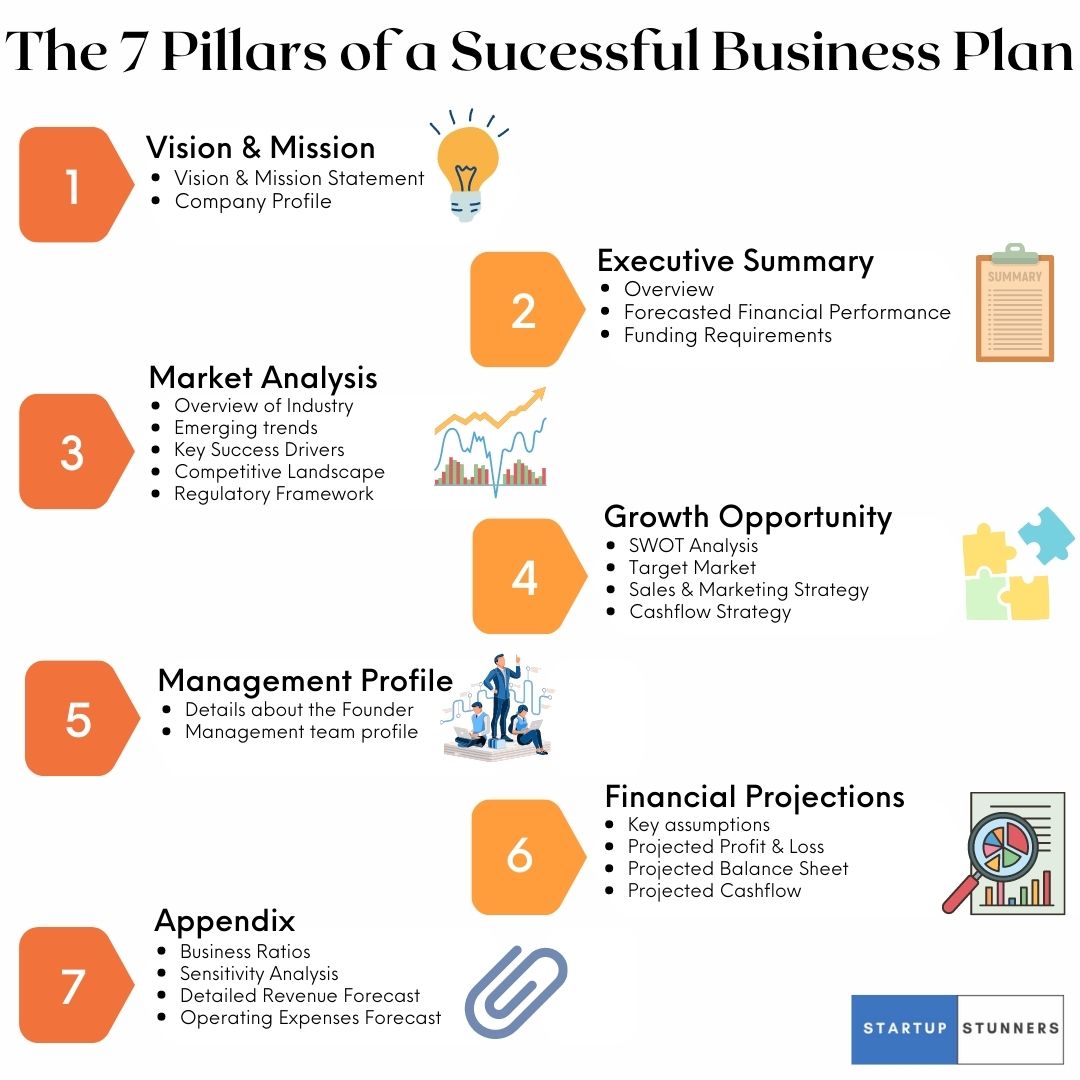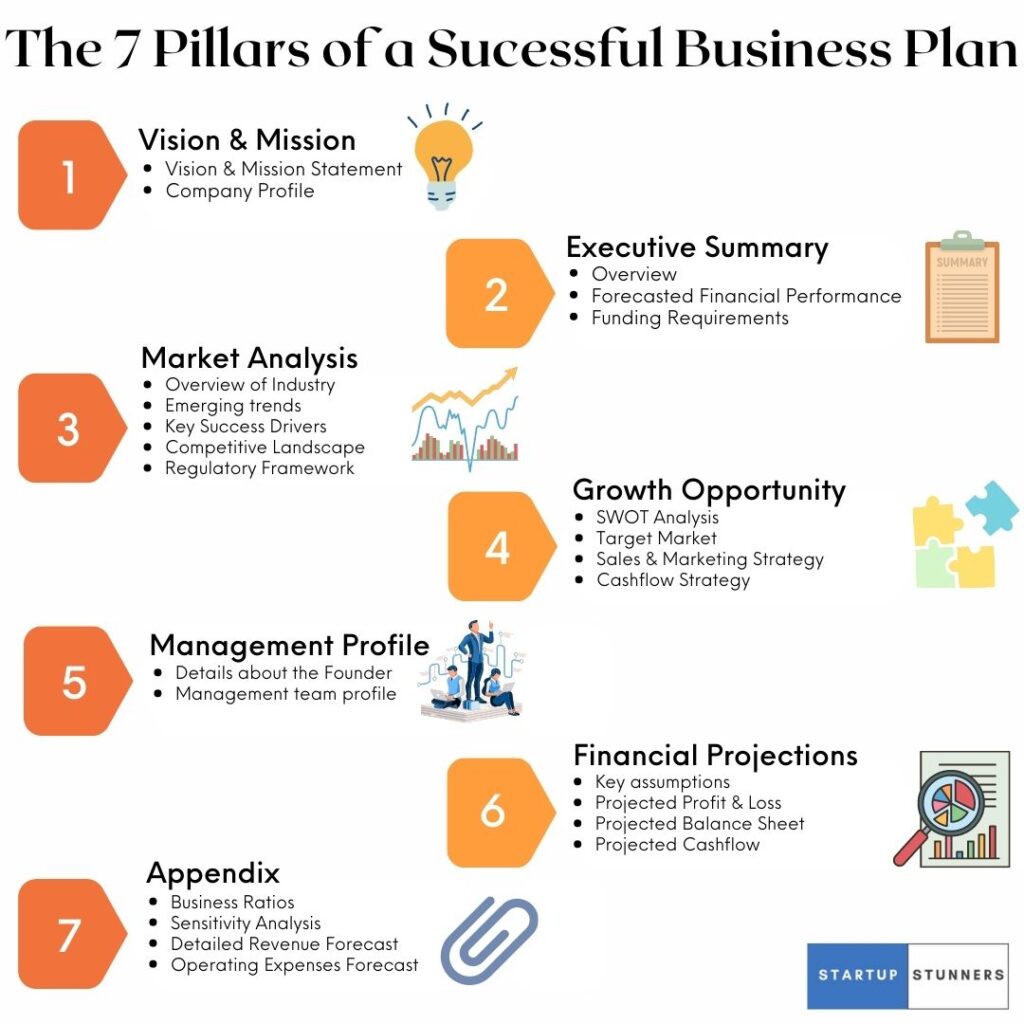 For starting any Business, a well thought-out and professionally drafted Multigenerational Business Plan is essential. Typically, investors want to see a detailed business plan outlining the company's goals, strategies, and projected financial performance. A well-written and comprehensive business plan can show an investor that the company is well-managed and has a good chance of success.
To prepare a professional Business Plan, you need an expert Business Plan writer who can design this strategic document that will ultimately support you to outperform your competitors. Startup Stunners has been providing Business Plan writing services for the past several years and you may also consider acquiring our services by contacting our team of experts at startupstunners.com/contact-us/
Step 3. Target Market
Those with more disposable income are more likely to comprise the majority of your clientele. Individuals with special dietary needs, such as diabetes, gluten intolerance, or those on a low-carb diet, may be the target market for your healthy cookie option.
You could also target prosperous, health-conscious working parents who are concerned about the nutrients their children consume.
You could also make some delicious cookies and sell them to the local market, which is primarily made up of lower middle-class employees and teenagers.
You can also promote your catering services at local events such as weddings, anniversaries, and birthdays.
Step 4. Startup Cost
If you're prepared to run your cookie business out of your house with minimum equipment and depend on simple delivery, you can get started for around $6,000. Although that number may rise to $25,000 or more if you intend to run a larger company out of a commercial setting.
| | | |
| --- | --- | --- |
| Type Of Cost | Minimum | Maximum |
| Equipment And Supplies | $1,000 | $3,000 |
| Business Name & Structure | $ 500 | $650 |
| Website | $0 | $600 |
| Labeling And Packaging | $3,000 | $5,000 |
| Licenses And Permits | $300 | $500 |
| Insurance | $250 | $1,000 |
| Marketing | $1,000 | $3,500 |
| Physical Store Rent | $0 | $10,000 |
| Total | $6,050 | $24,240 |
Step 5. How Much Do Homemade Cookies Sell For?
The ingredients and cookie type will largely determine the price of the cookie. Consider the cost difference between a regular chocolate chip cookie and a gluten-free alternative.
The going rate for cookies is typically between $0.50 and $6, depending on production costs and presentation. Is there a set number of cookies in the box, or is it just one big cookie?
Again, researching the market's current going rate can assist you in determining a reasonable price for your product. It is advised that you use standard market pricing whenever possible.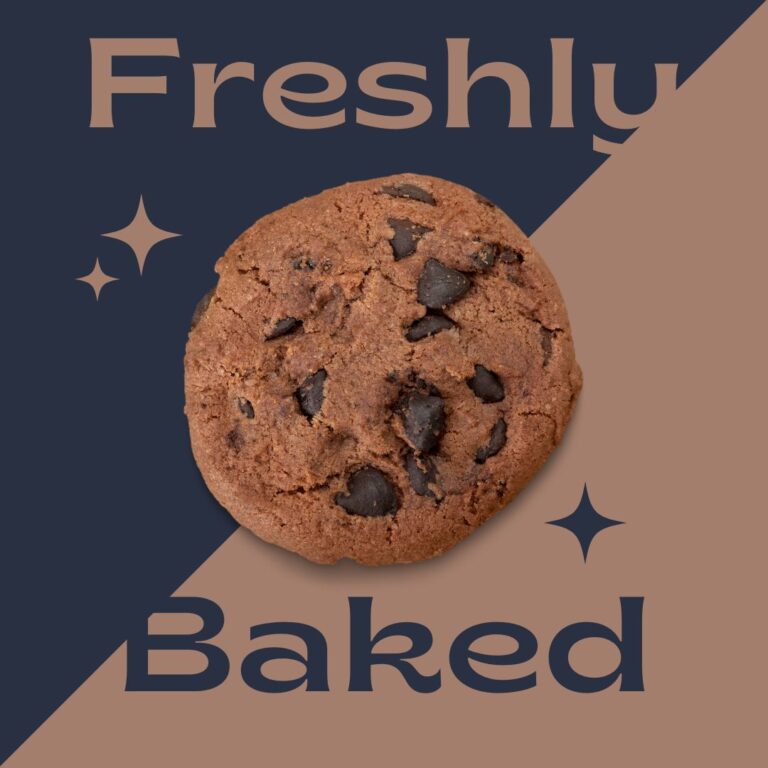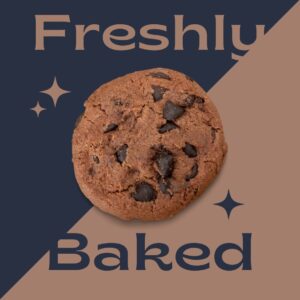 Step 6. How Profitable Is A Cookie Business?
Monthly revenue for a fresh cookie business ranges from $2,000 to $5,000, depending on pricing and promotion.
If you sell 1,000 cookies per month at $3 each, you'll make $36,000 in the first year or two of business. If your profit margin is 40%, that equates to about $14,000. If your cookie business becomes well-known, monthly sales could exceed 3,000 cookies. At this point, you would begin recruiting employees, reducing your profitability to around 25%. If you earn $108,000 per year, you'll make a nice profit of $27,000.
Step 7. Necessary Equipment
Perhaps you'll need to invest in new equipment and adhere to local regulations. Starting your business on the right foot entails having all of the resources required to manufacture and deliver your products in a secure and efficient manner.
Consider the large items, such as microwaves and blenders, as well as the small items, such as mixing bowls, baking pans, and wrappings for presenting the cookies attractively.
You should think seriously about what apparatus is required and what equipment is just desirable in manufacturing your item. It makes financial sense to begin with the bare necessities in terms of equipment and supplies, saving money for future upgrades once the business is established.
Step 8. Determine Your Business's Primary Offerings
Your best bet is to ask around in your social circles. Request their feedback to ensure that this survey meets all of their requirements.
Perhaps chocolate chip cookies or gingerbread cookies would be more appealing to them.
It's possible that people will still fill out these questionnaires and make suggestions on what kinds of cookies will work best as gifts before the Christmas baking season begins.
If you're going to make cookie dough, you can make it as healthy as possible by combining various ingredients. People value taste, but they do not want to sacrifice their health for it.
To get things started, consider new markets for nutritious cookies.
Paleo diet cookies and low-carb diet cookies provide a protein-rich option for people following a ketogenic diet or living a healthy lifestyle.
Slimming alternatives, such as those high in essential proteins and low in carbohydrates, may keep you satisfied for hours.
Last but not least, vegan options can be provided to ensure that no one abandons their healthy eating plan due to a lack of delectable snacks.
Clients who experience sugar spikes and crashes may find that eating these meals satisfies their sugary cravings while preventing further impulses.
Step 9. Pick A Location For Your Company
It is common for startups to begin operations from the founder's home. However, in your area, timely deliveries require either a reliable vehicle or a reputable regional transportation system. To sell your cookies online, investigate the various shipping options available in your area and across the country.
When your company grows, you'll need to hire new employees and find a retail space to lease. Sites like Craigslist, Crexi, and Instant Offices can assist you in finding business space for lease in your area.
Consider these guidelines when you search for a business property:
Proximity to several modes of public transportation
Open and airy, with plenty of windows for natural lighting
Extendable lease terms to accommodate your company's expansion
Fully functional building that requires no extensive remodeling or upkeep
In the early stages of a home-based company, it's possible that you won't require any staff. However, as your company grows, you will need to hire more employees to handle the increased workload. Positions that may be available in a cookie company are as follows::
Promotional Front-Runner
Bakers
Administrative Head
Depending on the scope and requirements of your business, you may need to cover all of these roles at once or only a few of them. Another option is to hire multiple people to perform the same function or to delegate different tasks to the same person.
One example of a cost-free approach to hiring more people is to promote open positions on social media sites such as Facebook, LinkedIn, and others.
Step 10. Test Your Product Beforehand
Before you put your chosen cookie type on your desk, run a test run by offering samples and observing how they perform. This will give you an idea of how they taste and if they will hold together when baked.
You can also ask customers if they prefer the cookie type you're thinking about for your company, and then see how they react to your new product.
The feedback you receive during your trial period could make or break your decision.
Step 11. Packaging Tips
If possible, have your company name printed on them. Custom packaging will raise your costs while making your product appear much more sophisticated. You could even have personalised labels printed with your company's logo. Finally, you can use the labels to seal the box and save money. For those who have specific requests, additional notes may be included.
Step 12. Follow Safety & Labeling Guidelines
Even if you're allowed to run your business from home, you must still follow all of your area's health regulations for food preparation and storage.
According to federal regulations, all of your products must have accurate labels that include a comprehensive list of ingredients, as well as allergy warnings. It is critical to keep detailed records of where each ingredient came from and where it went next. If this is implemented, the government will be better equipped to monitor the spread of any food-borne illnesses.
If you are unsure about determining the nutritional content of your products according to USDA standards, you can hire a third-party service to do it for you.
Understand what terms like "organic" and "gluten-free" mean in legal terms. You may be unable to use the term if you cannot provide proof that your items truly meet these stringent criteria. Remember that if you change the recipe, you must also change the labelling.
The label should also include product names, weights, company names and addresses, and batch numbers. To create a trustworthy nutrition label, you must submit your product to a laboratory for testing. You should also inquire with the corporate departments of the states in which you intend to operate to determine what paperwork is required.
Step 12. Licenses & Legalities
Investigate the applicable federal and state laws that govern your home-based cookie business. To legally prepare and serve food, you must follow specific regulations established by the local health authority.
This information can be found in health departments, agricultural departments, the Food and Drug Administration, and state secretaries of state.
Not every restaurant or catering business can be run successfully from someone's home. Cottage foods are a type of business that may run out of space and privacy.
Most industrial products require the use of a licensed kitchen or distribution center that has been inspected by the local public health department. Because building your own commercial kitchen may not be cost-effective, consider leasing one from a nearby restaurant, culinary institute, or organization that caters to this need.
Step 13. 6 Unique Ways To Market Your Cookie Business
Participate in local events and festivals. This is an excellent way to publicise your company and attract new customers.
Make a donation to a local sports team. This will allow you to get your name out there and show your support for local businesses.
Maintain a social media presence to connect with potential customers and keep them up to date on what's going on with your company.
Hold a contest to raise awareness of your company and get people talking about your cookies.
Who doesn't enjoy getting free stuff? Giving away something is a great way to get people excited about your company.
Collaborate with other companies. This is also a great way to reach out to new people and get your name out there.
Step 14. Decide if the Business Is Suitable for You
In order to make an informed decision about whether or not to start a cookie baking company, it is essential to consider both the potential rewards and the pitfalls.
Minimum Investment Needed to Get Started
The ever-increasing need for nutritious baked products
Catching people's attention is a breeze.
Work on your own terms
According to the regulations of commercial baking in your state, you might require special equipment for your business.
It takes a lot of time to deal with bulk orders.
Baking regularly is required to keep the baked goods fresh, which might make it challenging.
Highly competitive market
Conclusion
If you want to start your own enjoyable and satisfying business, starting a cookie business may be the best option for you to consider.
We've made it simple to start your own business and bake delicious cookies for friends and family. So, why are you lingering? Now is the time to get started!
Frequently Asked Questions
What measures should I take to start a cookie company from scratch?
If you want to enter the cookie-selling market without prior experience, you should research the market and learn everything you can about the process. Speaking with others who are already in the cookie industry could be beneficial. You can hone your baking skills and learn the intricacies of running a small business by consulting books, websites, and classes at your local community college.
What causes cookie businesses to fail?
A cookie business can fail for a variety of reasons. Lack of planning and management is high on the list of common causes of failure. Ineffective advertising, insufficient revenue to cover fixed costs, and poor budget management are all potential causes.
What are the expenses for a cookie business?
Some recurring costs associated with running a cookie business include ingredients, packaging, staff, and transportation. A business owner may also have to consider the cost of rent or leasing, the cost of machinery, and the budget for promotional campaigns.