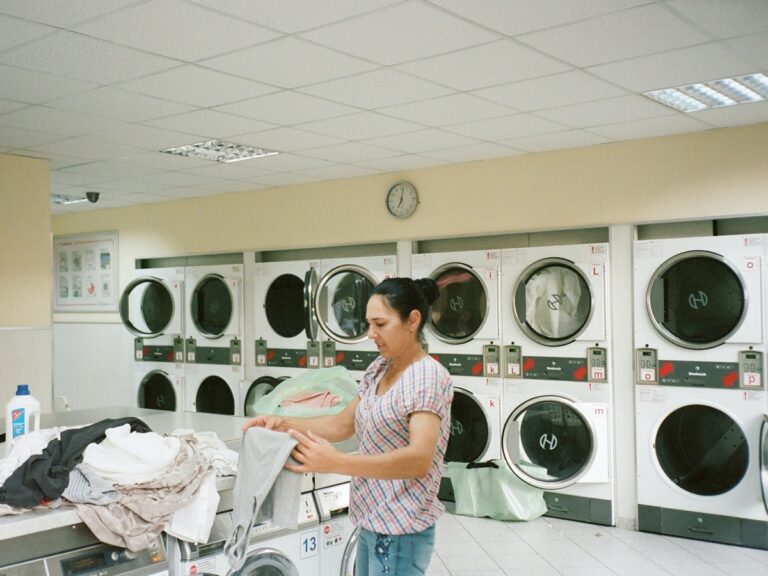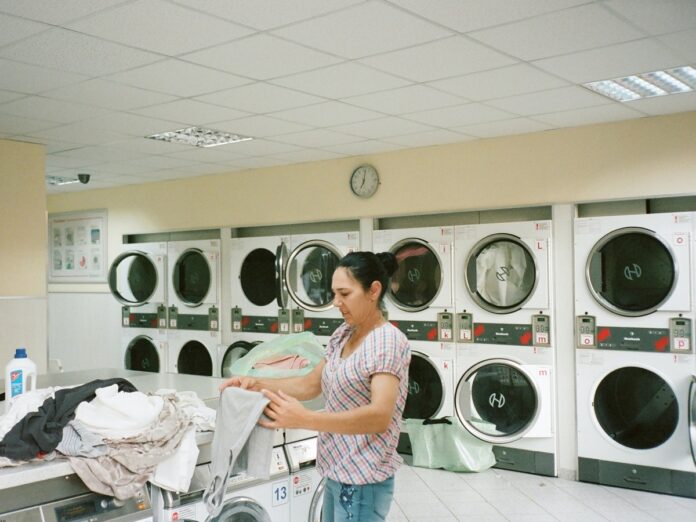 Are you looking for a business that takes little of your time but generates income even when you're not working hard? If that's the case, starting a coin laundry business could be ideal for you!
The coin laundry industry is a never-ending one. People will always want clean clothes, whether the economy is doing well or not. Even in unusual circumstances, such as a pandemic, where people are unable to replace broken appliances or pay for costly repairs, the demand for laundromats may increase.
However, this does not imply that doing laundry is simple. On the contrary, there are numerous aspects to getting a business up and running, not to mention the upkeep of the building and equipment, not to mention the satisfaction of the clientele.
This comprehensive will guide you on how to start a laundromat business, from researching the coin laundromat sector to developing your business's legal status and promoting its services.
So, let's get started!
Quick Facts
| | |
| --- | --- |
| Industry Trend | Stable |
| Startup Cost | $90,000 – $150,000 |
| Time Required To Grow | 1 – 3 Months |
| Profit Potential | $60,000 – $110,000/Annual |
| Market Size | $5.4bn |
| US Market Size Growth 2022 | 0.9% |
Step 1. Industry Trend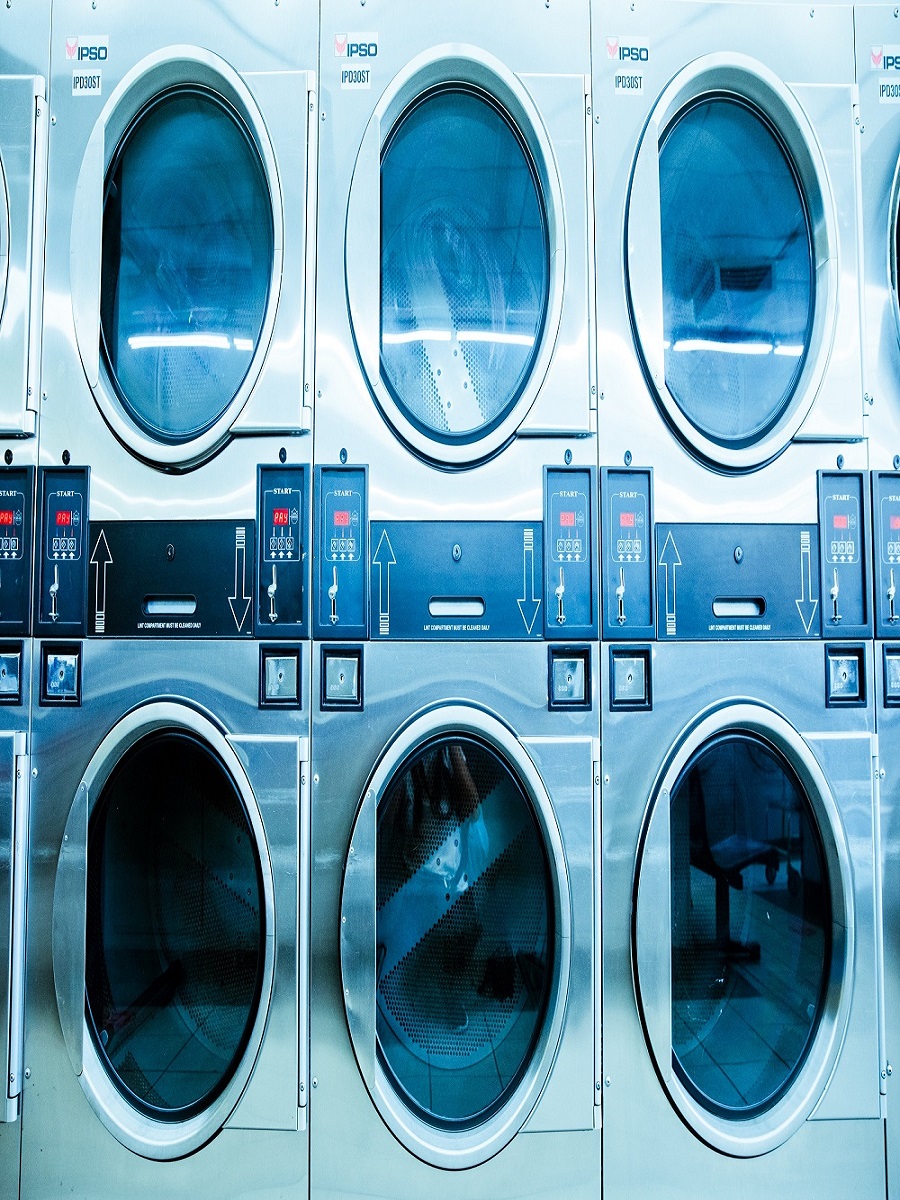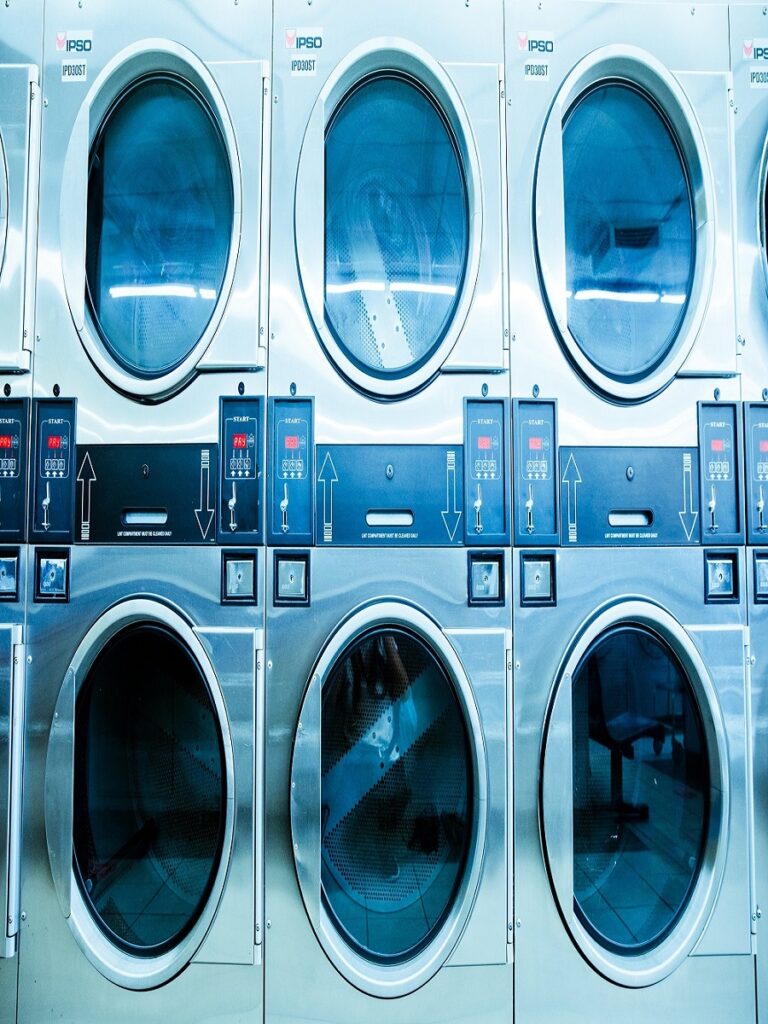 At a CAGR of 7.4% between 2021 and 2022, the worldwide market for dry cleaning and laundry services is predicted to rise from $104.23 billion in 2021 to $111.93 billion. At a compound annual growth rate (CAGR) of 6.0%, the market is forecast to hit $141.50 billion by 2026.
As per research conducted by Martin Ray Laundry Systems, a leader in the laundry sector, laundromats have an excellent success rate of 95% and generate an average investment return of over 30%.
With statistics demonstrating steady interest in laundromat services over the last several years, Google Trends confirms the industry's success.
The demand for dry cleaning and laundry services is anticipated to increase throughout the projected period (2022-2026) as a result of a beneficial effect on the hotel industry from the steady change in consumer expenditure towards tourism. Hoteliers are getting creative with new revenue models that allow guests to book several nights in the same room on the same day to meet the rising demand from travelers.
Consequently, this will likely lead to more frequent linen changes in hotel rooms, which will increase the volume of laundry generated by each service.
In addition, a professional laundromat is popular among hotels since it helps them save time and maintain quality of service, and this value chain is predicted to increase demand for these services. As a result, the expansion of the tourism sector should fuel demand for dry cleaning and laundry services too.
By 2022, the United States will be home to more than 18,000 laundromats. Over 47,000 individuals find work in the business.
Step 2. Create an Effective Business Plan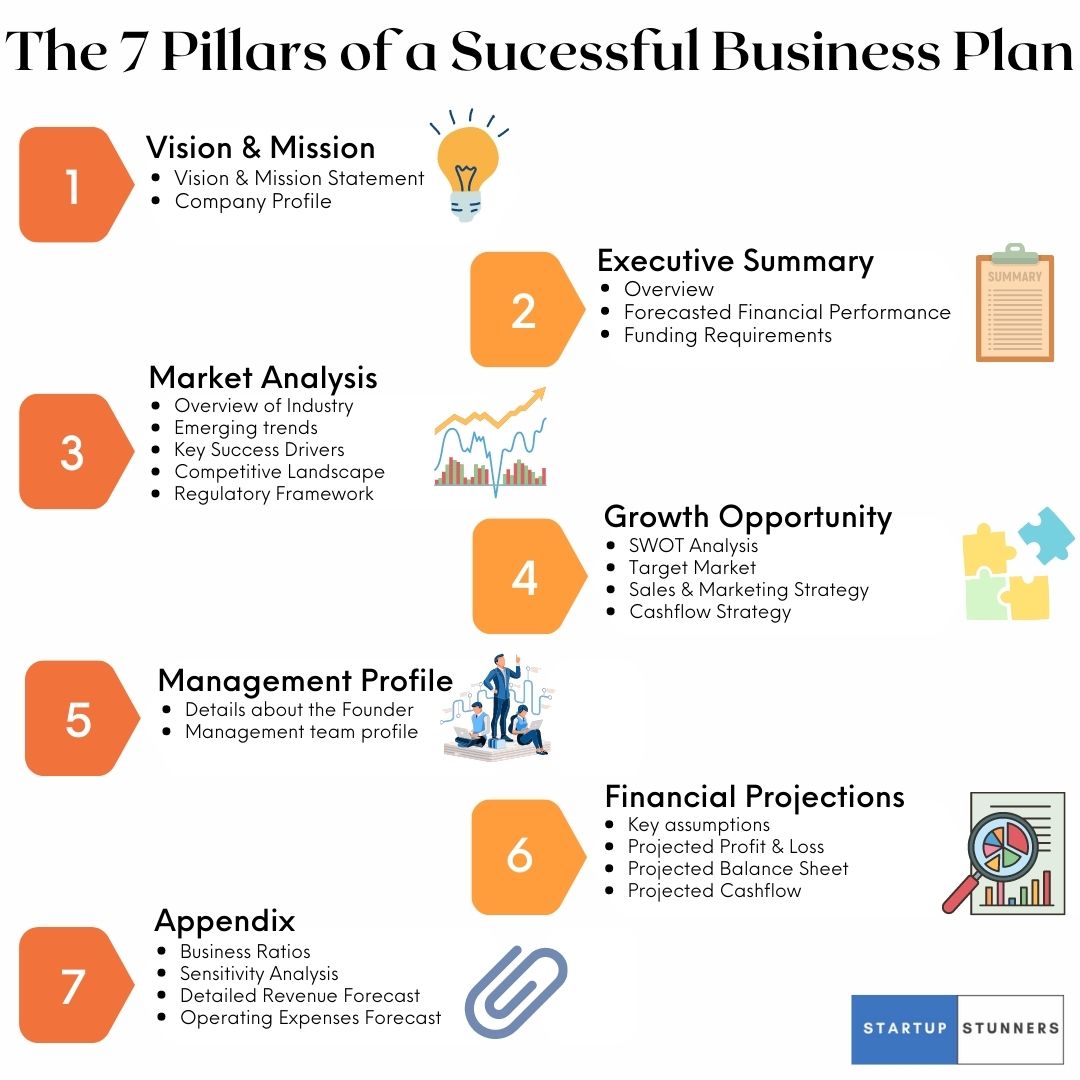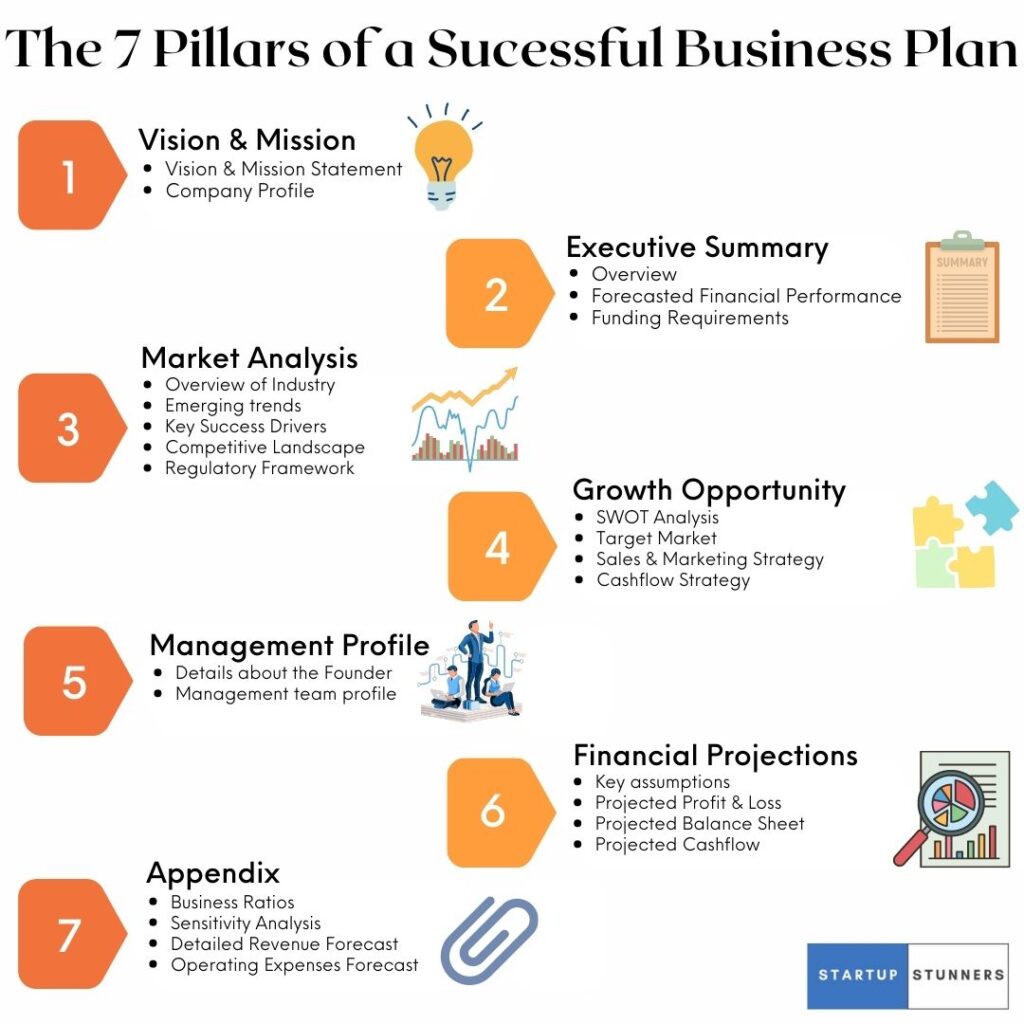 For starting any Business, a well thought-out and professionally drafted Multigenerational Business Plan is essential. Investors typically want to see a detailed business plan that outlines the business's goals, strategies, and projected financial performance. A well-written and thorough business plan can demonstrate to an investor that the business is well-managed and has a strong chance of success.
To prepare a professional Business Plan, you need an expert Business Plan writer who can design this strategic document that will ultimately support you to outperform your competitors. Startup Stunners has been providing Business Plan writing services for the past several years and you may also consider acquiring our services by contacting our team of experts at startupstunners.com/contact-us/
Step 3. Target Market
Priority is given to business customers who have long-term contract commitments. A laundry, on the other hand, may serve the general public and generate consistent income. People living in multi-family dwellings who do not have access to a laundromat or self-service laundry facilities are among those who require this service. This might necessitate putting the laundry mat in a low-income or undesirable area.
Laundromats have traditionally catered primarily to lower-income customers, such as students at nearby universities. If this sounds like something you'd be interested in, think about opening a laundromat in or near a university town or student housing.
Step 4. Investment Range
How much does it cost to open a laundromat? Let's review.
The initial investment needed to launch a laundry service might range from $90,000 to $1 million. However, when first getting started, most laundry owners invest about $150,000.
Your store's location, size, and condition will all affect how much you may expect to pay to buy or rent a storefront, but here is a rough guess of your first outlay of cash:
| | | |
| --- | --- | --- |
| Type Of Cost | Minimum | Maximum |
| Insurance | $300 | $500 |
| Registering Business Name And Structure | $450 | $600 |
| Licenses And Permits | $300 | $450 |
| Website | $1,000 | $3,000 |
| Marketing | $500 | $2000 |
| Staff | $1000 | $2000 |
| 12 Washers | $40,000 | $50,000 |
| 6 Stacked Dryers | $30,000 | $40,000 |
| Premises | $7000 | $8000 |
| 2 Large Dryers | $3,000 | $5,000 |
| Total | $83,550 | $111,550 |
The costs of running a laundromat include the obvious ones such as rent, utilities, cleaning, and laundry supplies, as well as the costs of running any business.
Despite careful financial planning, it is possible that regular outlays will consume 65% or more of your salary. The issue of costs is given a lot of weight. Spend $10,000 to $15,000 per month to get a sense of what you'll need in the long run. However, do the math to ensure that your final cost is appropriate for your company and its location.
Step 5. Equipment and Supplies
When starting a laundromat on a tight budget, the best investment you can make is in laundry facilities. This will assist you in getting your company up and running quickly and without hiccups. Think about the available floor space and the anticipated number of employees before making any major purchases.
In order to run a successful laundry, you'll need the following essentials:
Commercial washers and dryers
Scrubbing boards
Adjustable height folding tables
Iron boards
Security system
POS terminals/cash registers
Carts for transporting the laundry
Signage
Various commodities and supplies, including but not limited to laundry detergent, fabric softener, dryer sheets, and so on.
Step 6. Charging Rates and Profits
How Much Does A Laundromat Cost?
The going rate at local laundromats could be a good starting point for you. The next step is to determine whether the profit margin on these prices is high enough to justify the effort.
Clients in the United States typically pay between $1.50 and $4.00, with $2.00 being the national average, to launder a load of clothes.
The average daily wage for laundry workers is around $500. This figure could range from $100 to $1500. Because, unlike a dry cleaner, a laundromat is open seven days a week, your $500 daily investment will yield more than $180,000 in annual earnings. After deducting all costs, your profit margin could be 33%, resulting in a tidy $60,000 in your pocket.
Your daily earnings could reach $2,000 if you attract more customers, install enough machines, and hire enough people. That equates to approximately $550,000 in annual sales and approximately $110,000 in profit at a profit margin of only 20%.
Step 7. Barriers to Entry
There are some significant barriers to entry for the laundry business. The most important ones are:
1. Rising Water And Sewer Rates In Your Region
Laundry services have an inelastic price. This means that people will continue to demand your services even if the price increases slightly, as long as the increase is not too significant. However, if water and sewer rates in your area rise significantly, your profits may suffer. For example, if water rates increased by 20%, you'd have to raise your prices by at least 8% to break even. This would almost certainly result in a loss of customers, as people are always looking for the cheapest option.
2. Costly Laundry Machines And Equipment
Unfortunately, the commercial washers and dryers required for a laundromat are costly. These can range in price from a few hundred to several thousand dollars. As a result, your startup costs will be relatively high. The good news is that used machines are frequently available for a fraction of the cost of new ones.
You must make certain that the location you select for your laundromat complies with all zoning regulations. Zoning laws differ from city to city, so before signing a lease or making other commitments, check with your local municipality.
Laundromats are frequently located near one another, so you must be aware of the competition in your area. If there are already several established businesses, you will have to work hard to differentiate your laundromat and attract customers. This is a common industry in which the big players thrive while the smaller players struggle.
Step 8. Premises
Your choice of location for the laundry service might determine the success or failure of your company. You must first identify your ideal customer.
According to your analysis of the competition, you should know which customer segment has the most growth potential. Which group of customers do you prioritize serving more—those with low incomes who require cheap prices or those with high incomes who value convenience?
After settling on your intended demographic, you should choose a location that caters to them. Finding a place with significant population growth and little competition is also essential. If you need to double-check a spot, consider these things:
Do people in the area fit your ideal customer profile?
Can one expect to find a thriving economy in this area?
Do you think there are currently an excessive number of laundromats in the location?
How much does the typical resident make each year?
When deciding between many locations for your laundry service, you should consider factors including customer traffic, parking, rent, and competition.
It's essential to ensure that the facility can be conveniently reached by anybody who may need to enter it, including customers, staff, and vendors.
How convenient is it for consumers to enter and exit the parking area if it is on a busy street?
Is it easy for them to unload their wardrobes from the vehicles?
If there are vending machines, would there be adequate space for the delivery trucks and service vans?
Observe how many people are walking around the site.
Check out who else is offering similar services nearby. It may not be an appropriate spot to establish a new business if too many people currently offer the same service.
Step 9. Licenses & Permits
Every single minor business requires a commercial license or permit. They change depending on the nature of the enterprise, the geographical region, and the applicable laws.
Most states have laws that control how a dry cleaner may operate. However, the following can be necessary as well:
General business license
Permission from the fire department
Approval for release into the environment
Sign permit
Moreover, there are a few governing bodies that levy taxes on laundromats, including:
Government-sponsored social change
Sewer connection
Sewer/wastewater
Impact charges
Find out what kinds of authorizations and registrations are required from the relevant state and municipal authorities by checking their respective websites. And remember to maintain your licenses by monitoring their expiration dates.
Step 10. Decide If this Business Right For You
Those looking for a full-time job but only want to start their business part-time may be interested in this opportunity. Depending on how actively they want to participate in the business, laundromat owners have a lot of schedule and time freedom.
However, as the company grows, more administrative work will be required. So, before devoting time and resources to your business idea, consider its potential benefits and drawbacks.
No prior knowledge or skill is necessary.
Demand is constantly high since there is always laundry to be done.
Reduced need for stocking materials
Statistically, laundromats succeed 95% of the time.
Becomes self-sustaining once established procedures are in place
This is not a business that requires much physical labor however; doing this might easily be a full-time, 24-hour commitment.
Inflation in the cost of utilities
Problems with machinery might pose a threat.
How to start a laundromat business with no money
It is possible to start a laundromat business with no money, but it will require some creative thinking and resourcefulness. Here are some concrete steps to get you started:
Find a business partner who can provide the initial capital required to launch the venture. Look for someone who believes in your vision and is willing to invest in your company.
Negotiate with equipment suppliers to obtain the necessary equipment without having to pay for it up front. To avoid the high upfront costs of purchasing new equipment, consider leasing or rent-to-own options.
To secure a location for your laundromat business, work with a landlord. Approach a landlord with a vacant space and propose a profit-sharing agreement in which the landlord provides the space and you provide the equipment and business management.
Use free marketing tools like social media, email marketing, and word-of-mouth to promote your business. This allows you to reach out to potential customers without spending money on advertising.
To reduce startup costs, consider starting a home-based laundromat business. You can start a small laundromat business from home if you have enough space. This option requires little capital and can be an excellent way to test the market before expanding to a larger location.
Starting a laundromat business with no money necessitates careful planning, hard work, and a willingness to consider unconventional options. Keep in mind, however, that operating a successful laundromat requires ongoing investment in equipment maintenance, marketing, and customer service. You can start a successful laundromat business without spending any money up front if you work hard enough.
Frequently Asked Questions
Why do laundromats fail?
Low profit margins in the commodities services industry are a major reason why laundromats and related businesses such as dry cleaners fail so frequently. Customers will simply choose the establishment with the lowest prices as a result. Unfortunately, laundromats are frequently filthy and stinky, as well as unwelcoming.
If a laundromat is to be successful, it must find a way to differentiate itself from the competition. Going above and beyond in terms of customer service, adding features like laundry ironing, or locating in a particularly advantageous location are all examples. It will fail if it does not find a way to distinguish itself from the competition.
What does a typical day look like at a laundromat?
Every day, the laundry is checked on a regular basis, payments are received from clients, clothing is folded for clients who have chosen additional services, and accounts are kept.
Are laundromats profitable?
Laundry can be a highly profitable business venture if approached correctly. Choose a location with a high number of potential customers but few competitors. It is critical that your machines are in good working order and that you offer discounts for large loads of laundry. Spread the word about your company using people you know and social media. A genuine interest in laundry service management is required.
Do you need any specific training or skills for owning a laundromat?
To own a laundromat, no special training or background is required; all you need is a good business sense, the ability to negotiate, and a knack for fixing things.
Is it worth it to look into joining a franchise?
If you're an entrepreneur who prefers to build on the success of a tried and tested business model rather than reinventing the wheel, you should consider investing in a laundromat franchise. Although there may be more overhead at first, there are numerous benefits to joining a franchise, including assistance with promotion and establishing a name for your business.
Take Away
So this is the whole picture! To start a profitable laundry business from scratch, follow these simple steps. This is by no means an exhaustive list, but it should serve as a starting point. However, if you are still perplexed or require additional assistance, do not be afraid to consult with experts. Talking to others who own laundromats or work in the industry can be a great way to gain knowledge and assistance when you're just starting out. With enough effort and luck, your laundromat business has the potential to become a community staple.