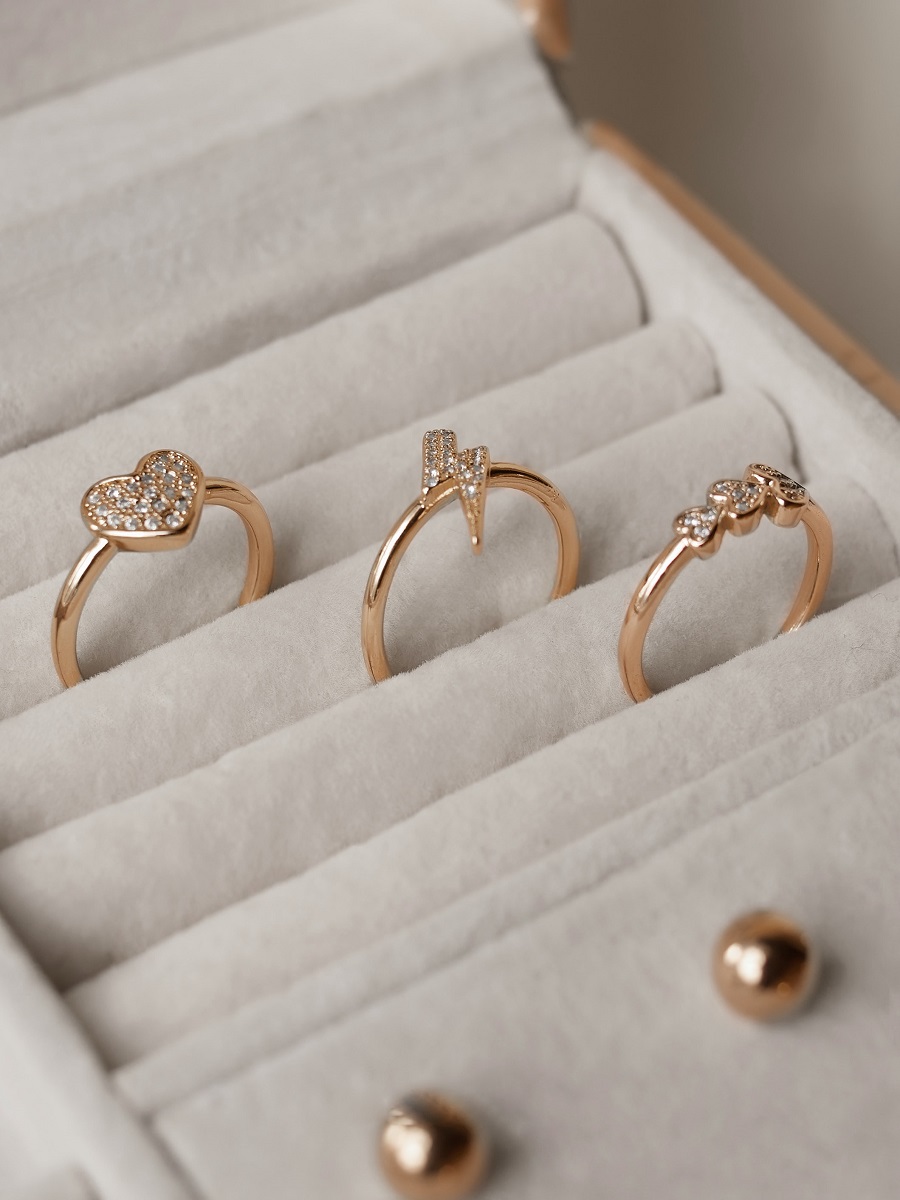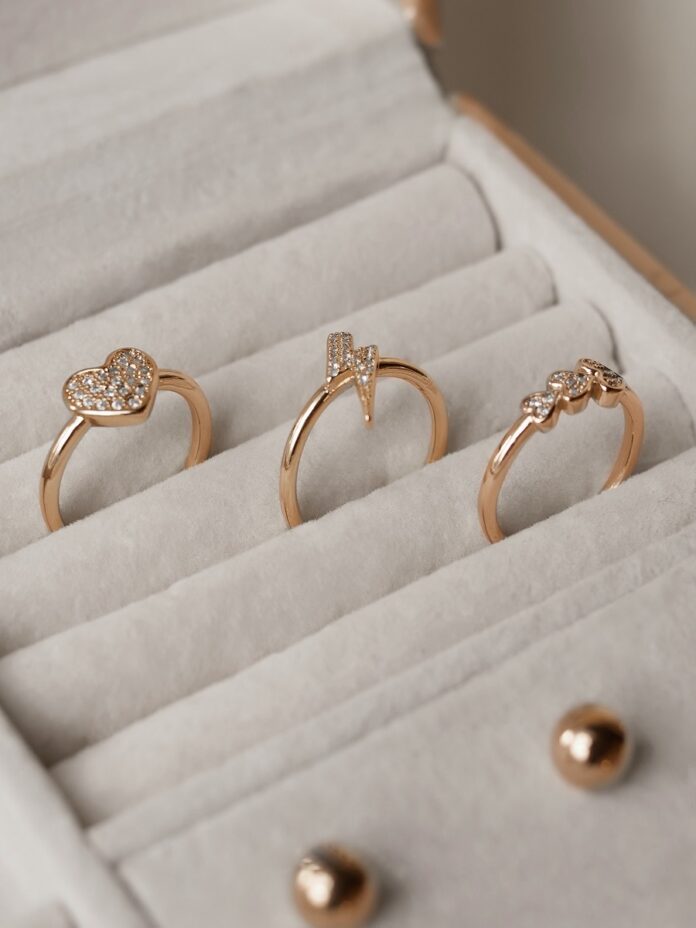 For those with a creative spirit and an entrepreneurial spirit, starting a permanent jewelry business can be a lucrative venture. Permanent jewelry, also known as fine jewelry or high-end jewelry, is made of precious metals and gemstones and is intended to be worn for a lifetime. Permanent jewelry has become a popular choice for consumers looking for quality and durability, thanks to the growing popularity of sustainable and ethical fashion.
This blog post aims to provide a comprehensive guide on how to start a permanent jewelry business in the US market, including the necessary research, planning, product development, marketing, operations, logistics, and financial management. By the end of this article, readers will have a firm grasp on the steps necessary to launch their own permanent jewelry business and capitalize on its potential profits.
Starting a Permanent Jewelry Business – Step by Step Guide
Quick Facts
| | |
| --- | --- |
| Industry trend | Growing |
| Investment range | $5,000 – $50,000 |
| Revenue potential/annual | $50,000 – $500,000 + |
| Commitment | Full-time |
| Time to build | 6-12 months |
| Profit potential | $30,000 – $300,000 + |
Step 1: Market Overview
The permanent jewelry market in the United States is a thriving and expanding industry. According to the report published by Facts Factors, the global jewelry market size was worth around USD 256 billion in 2021 and is predicted to grow to around USD 517.27 billion by 2030 with a compound annual growth rate (CAGR) of roughly 8.25% between 2022 and 2030. This expansion can be attributed to a variety of factors, including increased consumer demand for sustainable and ethically produced jewelry, the popularity of custom-made jewelry, and the rise of e-commerce platforms.
Several well-known permanent jewelry brands, such as Tiffany & Co., Cartier, and Harry Winston, are also based in the United States. However, there is still room for new market entrants, particularly those offering unique and personalized designs.
The permanent jewelry market in the United States is primarily driven by women aged 25 to 50 who value quality, design, and craftsmanship. Customers in this category are willing to pay a premium for jewelry made of high-quality materials such as gold, platinum, and diamonds.
To enter the US permanent jewelry market, you must offer unique, high-quality products that cater to American consumers' preferences and values. Having an online presence and utilizing social media can also be an effective way to reach a larger audience and increase brand awareness.
Step 2: Create a Business Plan
Starting and running a successful permanent jewelry business requires a business plan. Here are some of the reasons why a business plan is necessary:
1. Provides clarity and direction: A business plan clarifies your business concept and provides a roadmap for achieving your objectives. It describes your mission, vision, and values, as well as specific goals and strategies for achieving them.
2. Aids in obtaining funding: A well-written business plan can help attract investors or lenders by demonstrating the viability of your business idea, market opportunity, and profitability potential.
3. Identifies potential risks and challenges: A business plan can assist you in identifying potential risks and challenges that may arise during the course of your company's operations. By anticipating these risks, you can devise contingency plans to mitigate their impact.
4. Guides decision-making: A business plan provides a framework for making informed business decisions. It assists you in weighing the pros and cons of various options and making strategic decisions that align with your goals.
5. Holds you accountable: A business plan is a tool for tracking your progress and holding yourself accountable for meeting your goals. You can stay on track and make necessary adjustments as you go by reviewing and updating your business plan on a regular basis.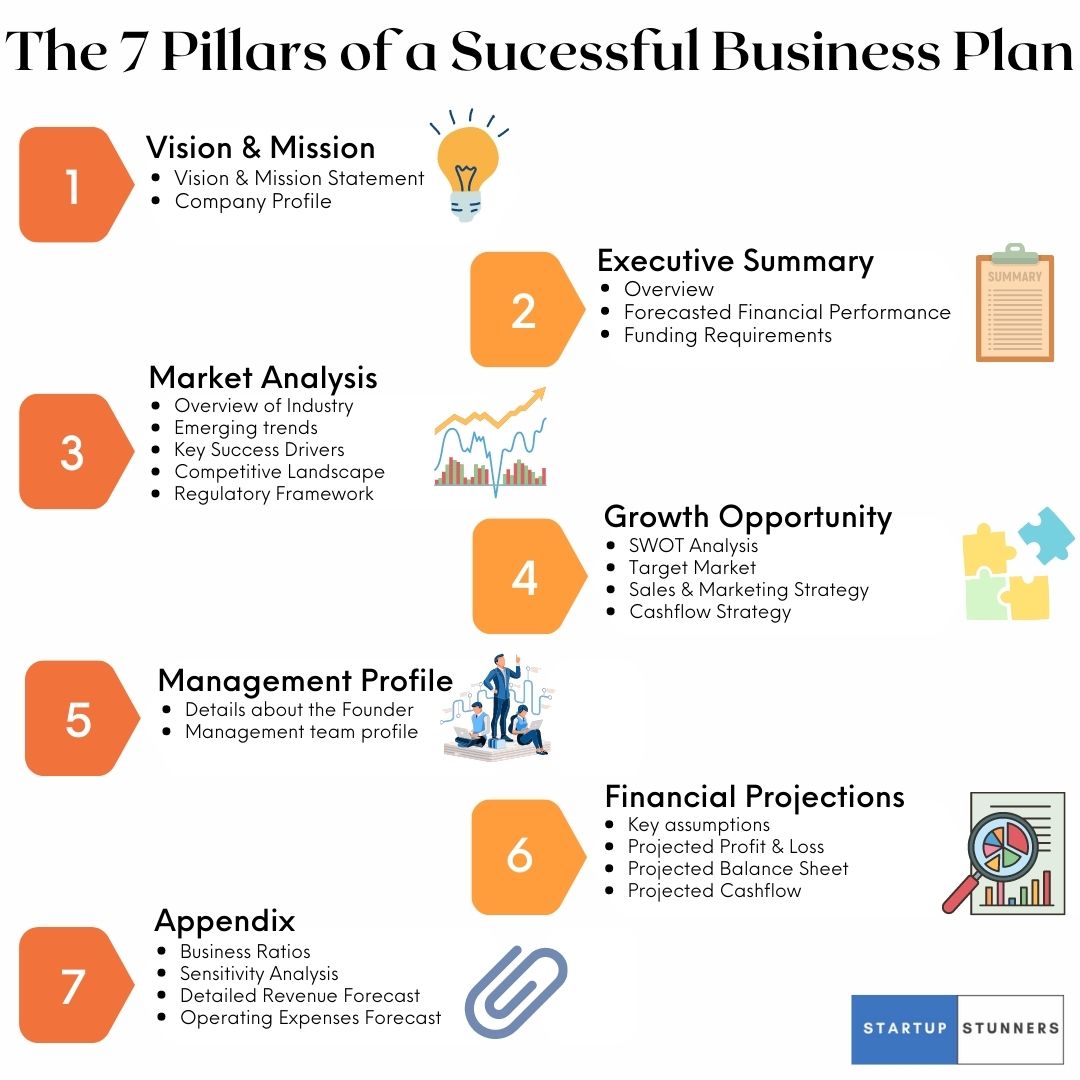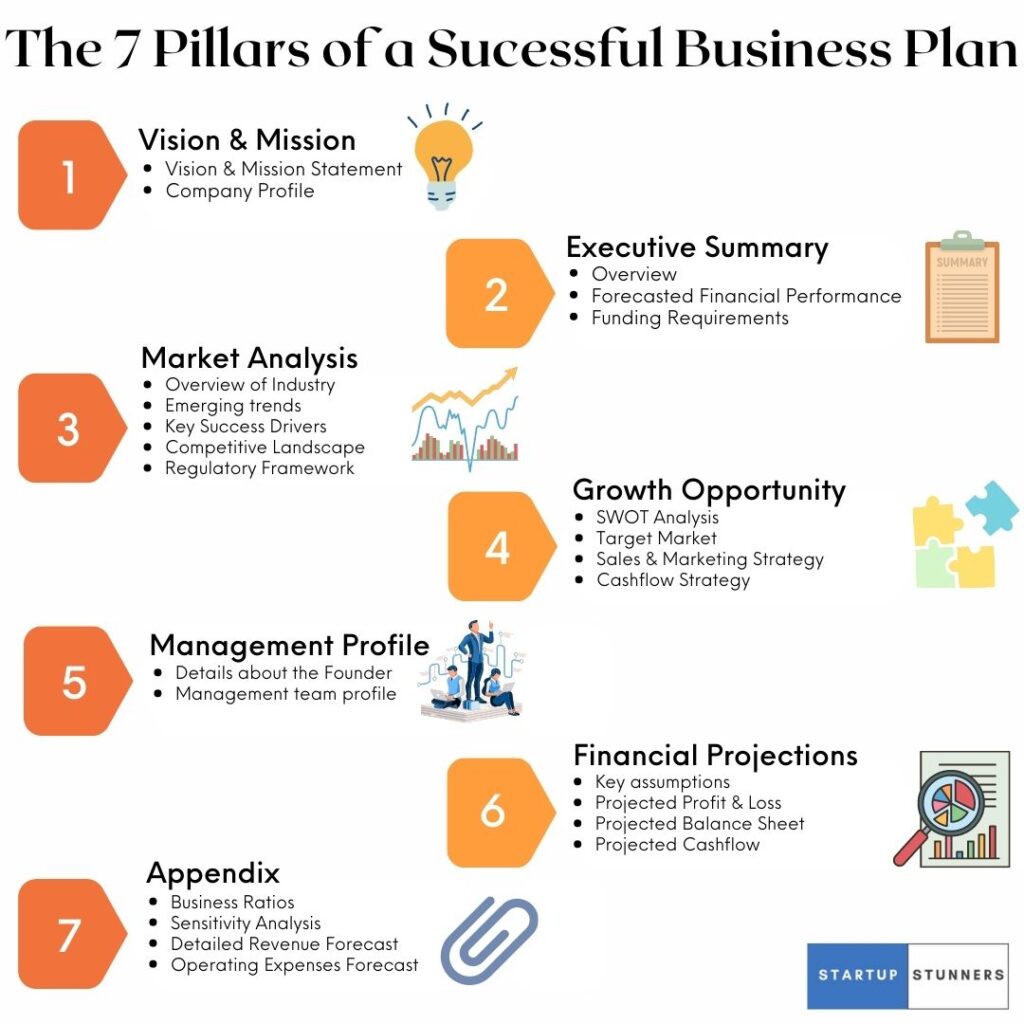 Step 3: Investment Required
The startup and ongoing costs of a permanent jewelry business can vary depending on the size and scope of the business, the materials and equipment needed, and the location. Consider the following common startup and recurring costs:
Startup expenses:
Materials and supplies: $10,000-$50,000+ (precious metals, gemstones, tools, etc.)
Tools (jewelry-making tools, display cases, security systems, and so on): $5,000-$20,000+
Business registration and legal fees range from $500 to $5,000 or more.
Monthly rent and utilities (if operating from a physical storefront): $1,000-$5,000+
Website design and development costs between $2,000 and $10,000.
Marketing and advertising: $2,000-$10,000+
Recurring costs:
Materials and supplies: $500-$2,000+ per month
Rent and utilities (if a physical storefront is used): $1,000-$5,000+ per month • Website hosting and maintenance: $50-$200+ per month
Marketing and advertising costs $500-$2,000 or more per month.
Labor costs (if hired): $2,000-$5,000+ per month
It's important to note that these costs are estimates and can vary depending on a variety of factors such as the location, size, and type of business you're starting. The wording of this sentence is a little different, but it's still true.
To save money, consider starting small and gradually expanding your business as demand grows. You can also look for ways to streamline your operations and save money on overhead.
Step 4: Obtain high-quality materials and equipment.
When starting a permanent jewelry business, it's critical to source high-quality materials and equipment to ensure the final product's quality. Here are some pointers for locating high-quality materials and equipment:
1. Locate suppliers: Look for reputable jewelry-making materials and equipment suppliers. Consider online marketplaces such as Alibaba, Etsy Wholesale, or ThomasNet, as well as trade shows and events in your industry.
2. Check the reviews: Check out customer reviews and ratings for suppliers to ensure they are trustworthy and dependable.
3. Price comparison: Compare the prices of materials and equipment from various suppliers to ensure you are getting a good deal. However, keep in mind that quality, not price, should be the primary consideration.
4. Buy in bulk: Buying materials and equipment in bulk can help you save money on per-unit costs.
5. Material testing: Before making a large material purchase, consider purchasing small samples to test the quality and suitability of the materials for your designs.
6. Invest in quality equipment: Rather than purchasing cheaper equipment that may break or malfunction, invest in high-quality equipment that will last for a long time.
7. Establish good relationships with suppliers: Maintain good relationships with your suppliers by communicating frequently, paying on time, and providing feedback. This can eventually lead to lower prices and better service.
Step 5: Develop a prototype
Making a prototype or sample of your permanent jewelry product is a critical step in showcasing your designs to potential customers. Here are some procedures to follow:
1. Create a design sketch: Begin by sketching your design on paper, taking into account details such as materials, dimensions, and any special features.
2. Create a 3D model: Create a digital 3D model of your design using 3D design software or by hiring a designer. This will allow you to visualize your design in three dimensions and make any necessary changes before creating a physical prototype.
3. Select your materials: Choose the materials for your prototype based on your design and budget. To save money, consider using less expensive materials for the prototype.
4. Create the prototype: Create a physical prototype of your design using your 3D model or sketches. The prototype can be made by hand or with a 3D printer.
5. Test and refine: Test your prototype to ensure it meets your design specifications and functions as intended. Based on feedback from potential customers or beta testers, make any necessary changes or refinements.
6. Display your prototype: To generate interest and gather feedback from potential customers, display your prototype at trade shows, exhibitions, or on your website.
Step 6: Logistics and Operations
It is critical to establish efficient operations and logistics processes in order to run a successful permanent jewelry business. Here are some important steps to consider:
1. Select a location that is easily accessible to customers and has enough space for production, storage, and retail. Consider factors such as rent costs, foot traffic, and local competition.
2. Hire skilled workers for production, sales, and customer service. Look for candidates who have relevant experience, training, and a strong interest in jewelry making. To retain top talent, consider providing ongoing training and development opportunities.
3. Inventory Management: Create inventory management systems to ensure you have enough materials and finished products on hand. This includes inventory management, reordering supplies, and handling returns or defects.
4. Supply Chain Relationships: Establish relationships with dependable material and equipment suppliers. This helps to ensure a steady supply of high-quality materials at reasonable prices. Consider negotiating bulk discounts and forming long-term alliances with key suppliers.
5. Customer Service: Create clear customer service policies and procedures to ensure customers have a positive interaction with your company. This includes providing accurate product information, processing orders on time, and responding to customer inquiries or concerns as soon as possible.
6. Shipping and Fulfillment: Establish shipping and fulfillment processes to ensure that products are delivered to customers on time. This includes selecting the appropriate shipping carriers, packaging materials, and tracking orders.
By putting these operations and logistics processes in place, you can ensure that your permanent jewelry business runs smoothly and provides excellent customer service.
Step 7: Licenses and Permits
When starting a permanent jewelry business in the USA, it's important to obtain the necessary licenses and permits to operate legally. Here are some examples of common licenses and permits:
1. Business license: Depending on your state and city of operation, you may be required to obtain a business license. This allows you to legally operate your business within a particular jurisdiction.
2. Sales tax permit: If you intend to sell your permanent jewelry products directly to customers, you will almost certainly need to obtain a sales tax permit from your state's revenue department. This enables you to collect and remit sales tax on your transactions.
3. EIN: If you intend to hire employees for your business, you must obtain an Employer Identification Number (EIN) from the IRS.
4. Occupational license: Depending on the state where you will be operating, you may need to obtain an occupational license or certification to work as a jewelry maker.
5. Zoning permit: If you plan on operating your permanent jewelry business from a commercial location, you may need to obtain a zoning permit to ensure your business is compliant with local zoning laws.
6. Health and safety permits: Depending on the type of equipment or materials you intend to use in your permanent jewelry business, you may require health and safety permits from your local health department.
Step 8: Certification and Training
Certification and training are important aspects of starting a permanent jewelry business. Obtaining certification in permanent jewelry making provides credibility and shows customers that the jewelry was made by a skilled artisan who received formal training.
For permanent jewelry making, there are several certification options and training programs available. The Certified Bench Jeweler Technician (CBJT) program is offered by the Jewelers of America (JA). The program has three certification levels that assess the jeweler's ability to complete various jewelry-making tasks. The CBJT program costs between $125 and $275 per level, depending on JA membership status.
The Gemological Institute of America (GIA) also offers jewelry making and design courses, such as a Jewelry Design Certificate Program and a Jewelry Manufacturing Arts Program. These programs range in price from $5,500 to $16,700.
The National Association of Jewelry Appraisers (NAJA), the American Gem Society (AGS), and the Jewelry Arts Institute also provide certification and training programs.
While certification and training programs can be expensive, they provide valuable skills and knowledge that can help you create high-quality, one-of-a-kind permanent jewelry products that meet customer demands. Furthermore, certification can boost your industry credibility and set your company apart from competitors.
Step 9: Marketing & Promotion
To effectively market and sell your permanent jewelry, you must first develop a strong brand identity as well as a marketing strategy that targets the right audience. Begin by identifying your brand's distinct value proposition, target audience, and brand messaging. This will assist you in differentiating your company from competitors and attracting the right customers.
Social media, email marketing, and search engine optimization are three of the most effective ways to promote your permanent jewelry business (SEO). Use social media platforms such as Instagram and Facebook to promote your products and engage with potential customers. To keep customers interested and informed, create an email list and send out regular newsletters or promotions. Improve your website's visibility and organic traffic by optimizing it for search engines.
Participating in trade shows, markets, and events is another effective way to promote and sell your permanent jewelry. Look for relevant local events and set up a booth or display to showcase your products. This allows you to interact with potential customers directly, gather feedback, and increase brand awareness.
Consider collaborating with fashion or jewelry influencers or bloggers to promote your products. Collaborate with local businesses or charities to increase community participation and support. To keep your permanent jewelry business competitive and relevant, constantly evaluate and adjust your marketing strategy based on customer feedback and market trends.
How we can help!
Starting a permanent jewelry business can be a thrilling adventure, but it can also be a difficult and time-consuming process. At Startup Stunners, we offer professional business plan writing services that can help streamline the process of starting your permanent jewelry business. Our skilled writers can create a comprehensive business plan that addresses all aspects of your company, such as market research, product development, marketing strategies, financial projections, and more.
Working with us allows you to save time and money while ensuring that your business plan meets the needs of lenders, investors, and other stakeholders. Our team is committed to delivering high-quality, personalized services that are tailored to your unique business requirements. So, if you're looking for a dependable partner to assist you in launching your permanent jewelry business, Startup Stunners is the place to go. To learn more about our business plan writing services, contact us today!
Conclusion
Starting a permanent jewelry business can be a profitable and rewarding endeavor, but it requires careful planning and execution. We've covered several important aspects of starting a permanent jewelry business in this article, including market research, product development, investment requirements, certification and training, and marketing strategies.
To start your own permanent jewelry business, you must first develop a business plan, then source high-quality materials and equipment, hire skilled workers, and set up efficient operations and logistics. Furthermore, obtaining certification in permanent jewelry making can boost your industry credibility while also providing valuable skills and knowledge.
We encourage readers who want to start their own permanent jewelry business to take action and start planning right away. With the right resources and support, you can turn your hobby of jewelry making into a profitable business.
Frequently Asked Questions
How much investment is required to start a permanent jewelry business?
The amount of money needed to start a permanent jewelry business depends on a variety of factors, including the size of the business, location, equipment, and materials. A rough estimate of the startup cost, on the other hand, can range from $10,000 to $50,000 or more.
Is certification necessary for permanent jewelry making?
Although certification is not required to start a permanent jewelry business, it can be beneficial for a variety of reasons. Certification can boost your credibility and increase your knowledge and skills in the industry, allowing you to stand out from the crowd.
Where can I find quality materials and equipment for permanent jewelry making?
Quality materials and equipment for permanent jewelry making are available from jewelry industry suppliers and manufacturers. Rio Grande, Stuller, and Otto Frei are some well-known suppliers.
How can I market my permanent jewelry business?
You can market your permanent jewelry business via social media, email marketing, trade shows, events, and collaborations with influencers or other businesses. To attract and engage customers, it is critical to develop a strong brand identity and target the right audience.
How long does it take to start a permanent jewelry business?
The length of time it takes to establish a permanent jewelry business depends on several factors, including the complexity of the business plan, the availability of resources, and legal requirements. A permanent jewelry business can take anywhere from a few months to a year or more to fully establish and launch.