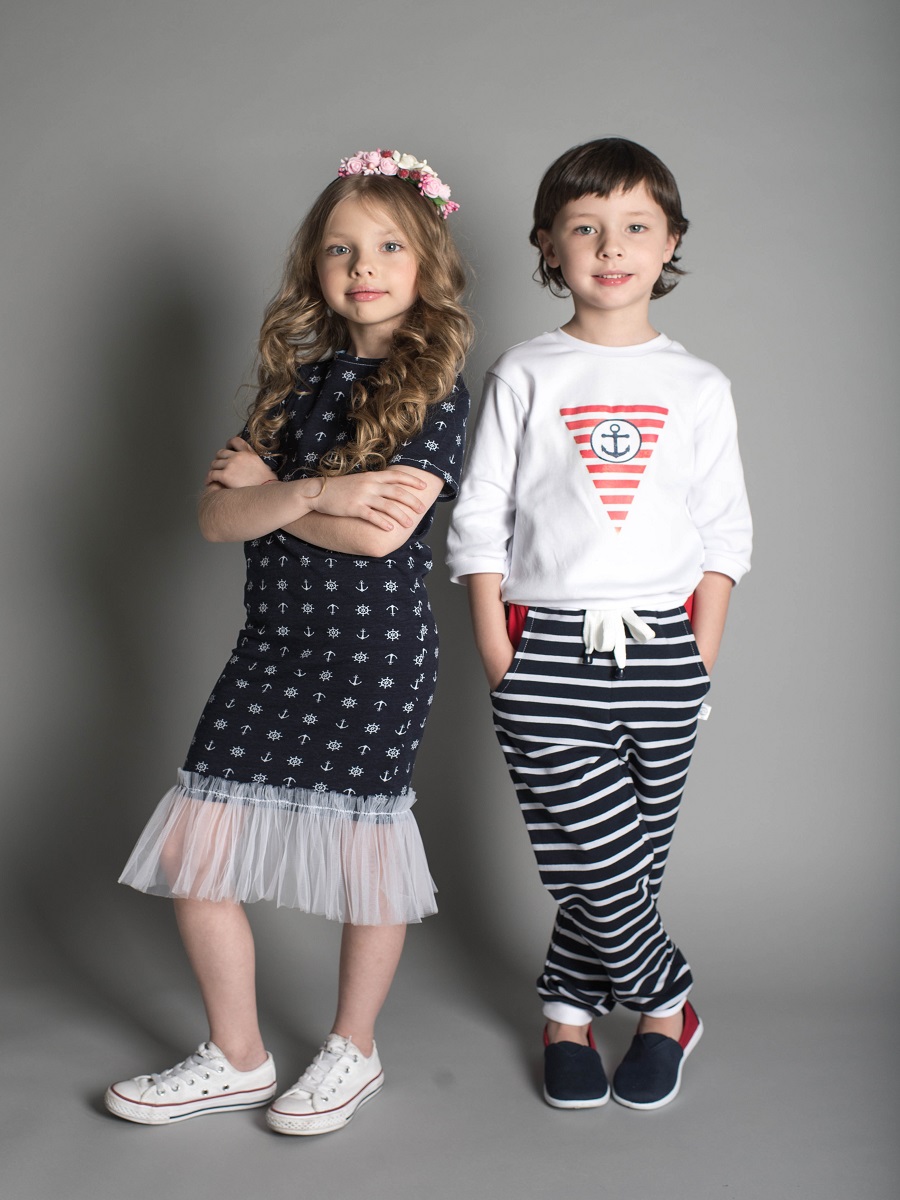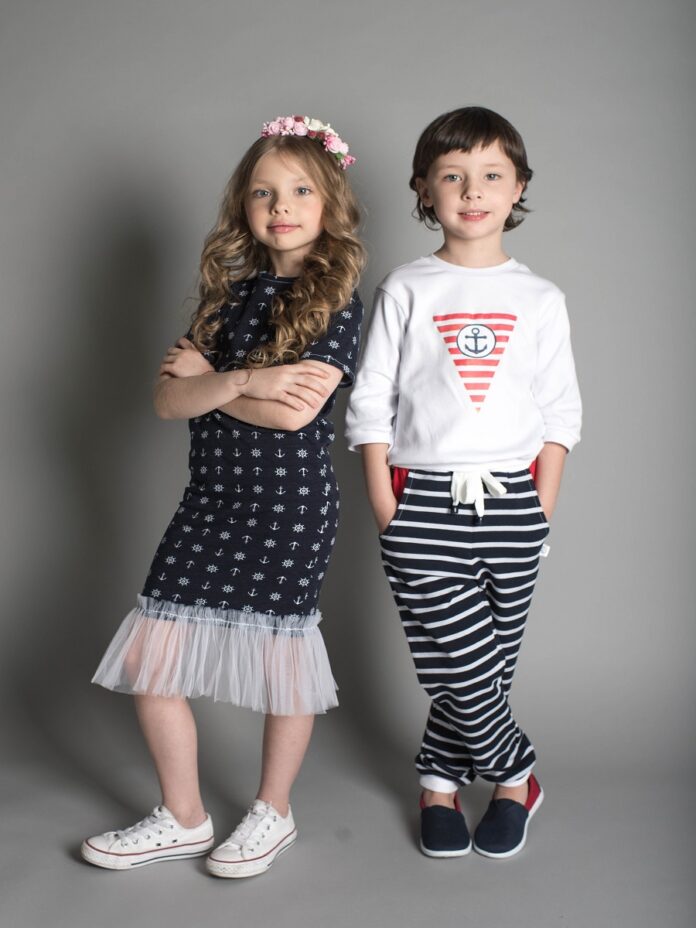 The kidswear industry in the United States has expanded rapidly in recent years, owing to factors such as rising birth rates, rising disposable incomes, and a growing emphasis on children's fashion. As per the facts published by Statista about US Children's Apparel Industy, revenue in the segment amounts to US$53.14bn in 2023. The market is expected to grow annually by 1.54% (CAGR 2023-2027). In the Children's Apparel segment, volume is expected to amount to 11,155.5m pcs. by 2027. The Children's Apparel segment is expected to show a volume growth of 1.3% in 2024.
This boom in the kidswear industry provides a tremendous opportunity for new business owners to enter this market and launch their own successful ventures. With an increasing demand for trendy, comfortable, and environmentally friendly children's clothing, there is a need for innovative and creative entrepreneurs who can provide consumers with unique and high-quality products.
The kidswear industry offers a plethora of exciting business ideas to explore, whether you are a stay-at-home parent looking to start a home-based business or an experienced entrepreneur looking to diversify your portfolio. In this blog post, we will look at the top ten kidswear business ideas that have a chance of succeeding in the US market.
Top 10 Kidswear Business Ideas
1. Children's Clothing Brands
Creating a unique line of clothing that appeals to a specific target market is required when starting a children's clothing brand. This includes creating clothing for a specific age group, gender, or style preference. A children's clothing brand can stand out from the crowd by providing a distinct aesthetic or design, using high-quality materials, and incorporating sustainable and ethical production practices.
A children's clothing brand necessitates creativity, attention to detail, and a strong desire to design high-quality clothing that appeals to a specific demographic. You can build a successful and profitable business in the kidswear industry by differentiating yourself through unique design and ethical production practices.
2. Online Children's Clothing Stores
With the rise of e-commerce, opening an online children's clothing store is a popular and accessible business opportunity. An online children's clothing store allows you to reach a larger audience and provide a wider range of clothing options without the high overhead costs of a traditional store.
Starting an online children's clothing store necessitates a thorough understanding of your target market, familiarity with e-commerce platforms and digital marketing strategies, and a willingness to adapt and innovate in a competitive industry.
3. Kidswear Consignment Shops
Consignment stores for children's clothing, toys, and accessories are retail stores that sell gently used children's clothing, toys, and accessories. Establishing relationships with parents or other sellers who want to sell their children's items on consignment and then reselling these items for a profit is the first step in opening a kidswear consignment shop.
When accepting consignment items, it's critical to have clear policies in place regarding what items you'll accept, the condition they should be in, and the percentage of the sale price that the seller will receive. Starting a kidswear consignment shop necessitates strong relationships with potential sellers, an eye for quality and value, and a desire to provide families with affordable and sustainable clothing options.
4. Customized Kidswear
Creating personalized clothing items that are tailored to a specific child's preferences or needs is the first step in starting a customized kidswear business. This can include creating clothing with specific themes, colors, or designs, as well as clothing that caters to special needs, such as sensory-friendly fabrics or adaptive clothing for children with disabilities.
When designing and producing customized children's clothing, it is critical to collaborate closely with customers to ensure that their needs and preferences are met. Before the final product is created, samples or prototypes may be created for approval.
5. Children's Shoes and Accessories
Another business idea in the kidswear industry is to open a store selling children's shoes and accessories. Children's shoes and accessories are an important part of any child's wardrobe and account for a sizable portion of the kidswear market.
When designing your store, make sure to create a welcoming and engaging environment that appeals to both children and parents. This could include incorporating interactive elements such as play areas or offering personalized shoe fittings.
You can market your children's shoe and accessory store by showcasing your products and promotions on social media platforms. You can also collaborate with local parenting groups or schools to provide special discounts or events.
6. Baby Clothing Subscription Boxes
Baby clothing subscription boxes are a popular trend in the children's clothing industry, providing parents with a convenient and personalized way to receive new clothing items for their babies on a regular basis. Starting a baby clothing subscription box service entails curating and sending out boxes of clothing items based on the preferences and needs of the customer.
It is critical to design a user-friendly website that allows customers to easily select their preferences and manage their subscription. You must also establish firm pricing and shipping policies.
A strong understanding of popular styles and trends in baby clothing, as well as the ability to curate and package items that meet a customer's needs and preferences, are required for baby clothing subscription box service.
7. Children's Swimwear
Starting a children's swimwear brand is another business idea in the kidswear industry. Due to the popularity of warm weather and beach vacations in American culture, there is a high demand for stylish and functional swimwear for children.
Fit, functionality, and sun protection are all important considerations when designing your swimwear collection. You must also follow safety standards and regulations for children's swimwear. You can build a loyal customer base and a profitable business in the kidswear industry by offering a variety of sizes, styles, and sun protection options.
8. Children's Formal Wear
Another business idea in the kidswear industry is to launch a children's formal wear brand. Weddings, parties, and religious ceremonies that require children to wear formal attire create a demand for high-quality and stylish formal wear.
9. Eco-Friendly Kidswear
The emphasis on eco-friendly and sustainable clothing options for children is an emerging trend in the kidswear industry. With growing environmental concern, parents are increasingly seeking clothing made from environmentally friendly materials and produced using sustainable practices.
To launch an eco-friendly kidswear brand, you must first investigate sustainable materials and manufacturing methods, as well as form relationships with manufacturers or suppliers who specialize in eco-friendly fabrics and practices.
When creating an eco-friendly kidswear collection, it's critical to use materials like organic cotton, bamboo, and recycled fabrics, as well as non-toxic dyes and avoid harmful chemicals in the manufacturing process. You must also ensure that your packaging and shipping materials are eco-friendly.
You can market your eco-friendly kidswear brand by showcasing your eco-friendly materials and sustainable practices on social media platforms. To attract new customers, you can also collaborate with eco-conscious retailers or participate in sustainable fashion events.
A strong commitment to sustainability and a passion for environmentally friendly practices are required for an eco-friendly kidswear brand. You can build a loyal customer base and a profitable business by offering clothing options that align with parents' values and offer long-term solutions.
10. Children's Loungewear
With more children staying at home due to remote learning and pandemic-related restrictions, there is a greater demand for kids' loungewear that is both comfortable and stylish. A children's loungewear business could provide a variety of stylish yet comfortable options such as pajamas, sweatpants, and cozy tops. These items could be sold both online and in-store, and they could eventually include matching loungewear sets for parents and children.
Starting your Own Business
When you consider starting your own children's clothing business, it's critical to have a solid plan in place to guide you through the process. At Startup Stunners, we provide comprehensive business plan writing services to assist you in developing a detailed and effective plan for your children's clothing business.
Our skilled business plan writers understand the kidswear industry and can assist you in developing a plan that outlines your business objectives, market research, financial projections, and marketing strategies. We take the time to understand your company's unique vision and goals, and we collaborate with you to create a plan that meets your needs and exceeds your expectations.
You can be confident in your ability to start and grow a successful kidswear business with our business plan writing services. We provide you with a professional and detailed plan to assist you in obtaining funding, attracting investors, and staying on track as you navigate the challenges of entrepreneurship.
Don't let the process of launching a company overwhelm you. Contact Startup Stunners today to learn more about our business plan writing services and how we can assist you in realizing your children's clothing business dreams.
Conclusion
In conclusion, the kidswear industry in the USA is a thriving and growing market, providing ample opportunities for new business owners to tap into. Whether you choose to start a children's clothing brand, an online store, a kidswear consignment shop, or any of the other business ideas we've discussed, there is a huge potential for success in this industry.
By focusing on high-quality, stylish, and comfortable clothing options for children, as well as considering emerging trends such as eco-friendly clothing, you can build a profitable and sustainable business in the kidswear industry.
Frequently Asked Questions
What are some of the key trends in the kidswear industry?
Eco-friendly clothing, personalized clothing, and athleisure wear for children are some of the key trends in the kidswear industry.
What are some popular fabrics used in kidswear?
Cotton, denim, and spandex are common fabrics used in children's clothing. Organic cotton and bamboo are also gaining popularity due to their environmental and sustainability benefits.
What is the best way to market a kidswear brand?
Social media platforms like Instagram and Facebook are great for marketing a kidswear brand because they allow for visual product showcasing and customer engagement. Collaboration with influencers, participation in fashion events, and email marketing are all effective marketing strategies.
How can I ensure the safety of my children's clothing products?
Make certain that your products are made of non-toxic and safe materials and that they meet the safety standards established by organizations such as the Consumer Product Safety Commission (CPSC).
How do I determine the right pricing for my kidswear products?
Consider material costs, production costs, and overhead expenses, as well as market demand and competition. Pricing your products competitively while also ensuring profitability is critical.