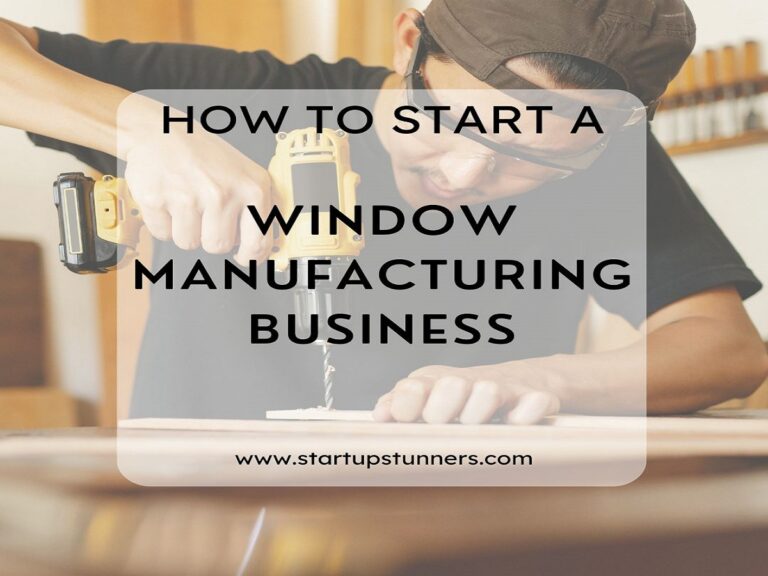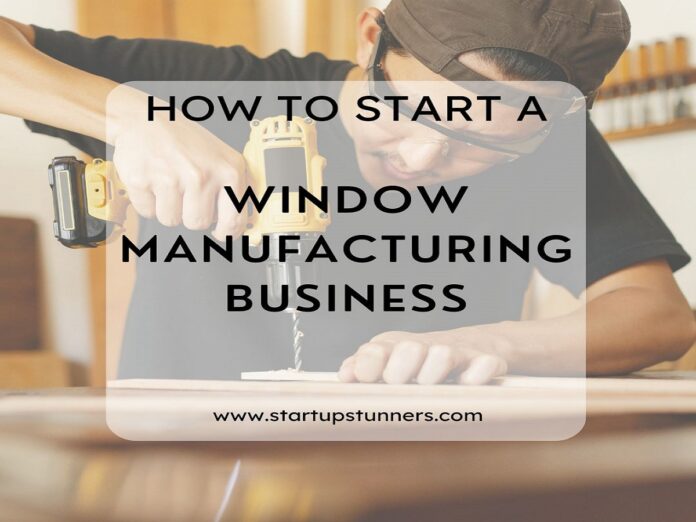 Starting a window manufacturing business can be a very satisfying and financially successful venture. Every building needs windows and doors, which are in high demand in both residential and commercial construction. Demand for high-quality windows and doors is rising in tandem with the expansion of the building sector.
Starting a window manufacturing business also enables great levels of customization and the capacity to meet unique client requirements. Energy-efficient windows can now be produced thanks to developments in technology and materials, which are in great demand as people's concerns about the environment and energy use grow.
In general, launching a window manufacturing business can be a profitable option with significant industry growth potential. It also helps business owners to tap into an industry that is constantly in demand and can be a rewarding career path that allows them to realise a client's ideal house or commercial project.
Starting a window manufacturing business – Step by Step Guide
Quick Facts
| | |
| --- | --- |
| Industry trend | Growing |
| Investment range | $100,000 – $500,000 |
| Revenue potential/annual | $500,000 – $5,000,000 |
| Commitment | Full-time |
| Time to build | 6-12 months |
| Profit potential | 5% – 20% of revenue |
Step 1: Industry Overview
The expansion of the construction sector and rising consumer demand for energy-efficient products are driving growth in the market for window and door manufacturing businesses in the United States. Doors and Windows Market to Exceed Value of USD 387.53 Billion by 2031
Residential and commercial building contractors, as well as homeowners who are building or renovating their houses, are potential target clients for window and door manufacturers in the US. The manufacturing of windows and doors is a fiercely competitive industry, with both huge corporations and specialised small producers striving for market dominance.
The popularity of energy-efficient goods, such as windows and doors with double-paned glass or insulated frames, as well as the expanding usage of modern materials like aluminum and vinyl are two industry trends in the US market for window and door production. The ability to offer more personalized items thanks to technological advancements is another factor improving businesses' appeal to consumers.
Step 2: Create Business Plan
Goals and objectives are made clearer with the use of a business plan, which also serves as a road map for attaining them. This offers focus and direction and makes sure your company is moving in the proper route. A well-written business plan can aid in obtaining funding and securing investment. This is crucial if you are launching a firm that needs a sizable quantity of funding.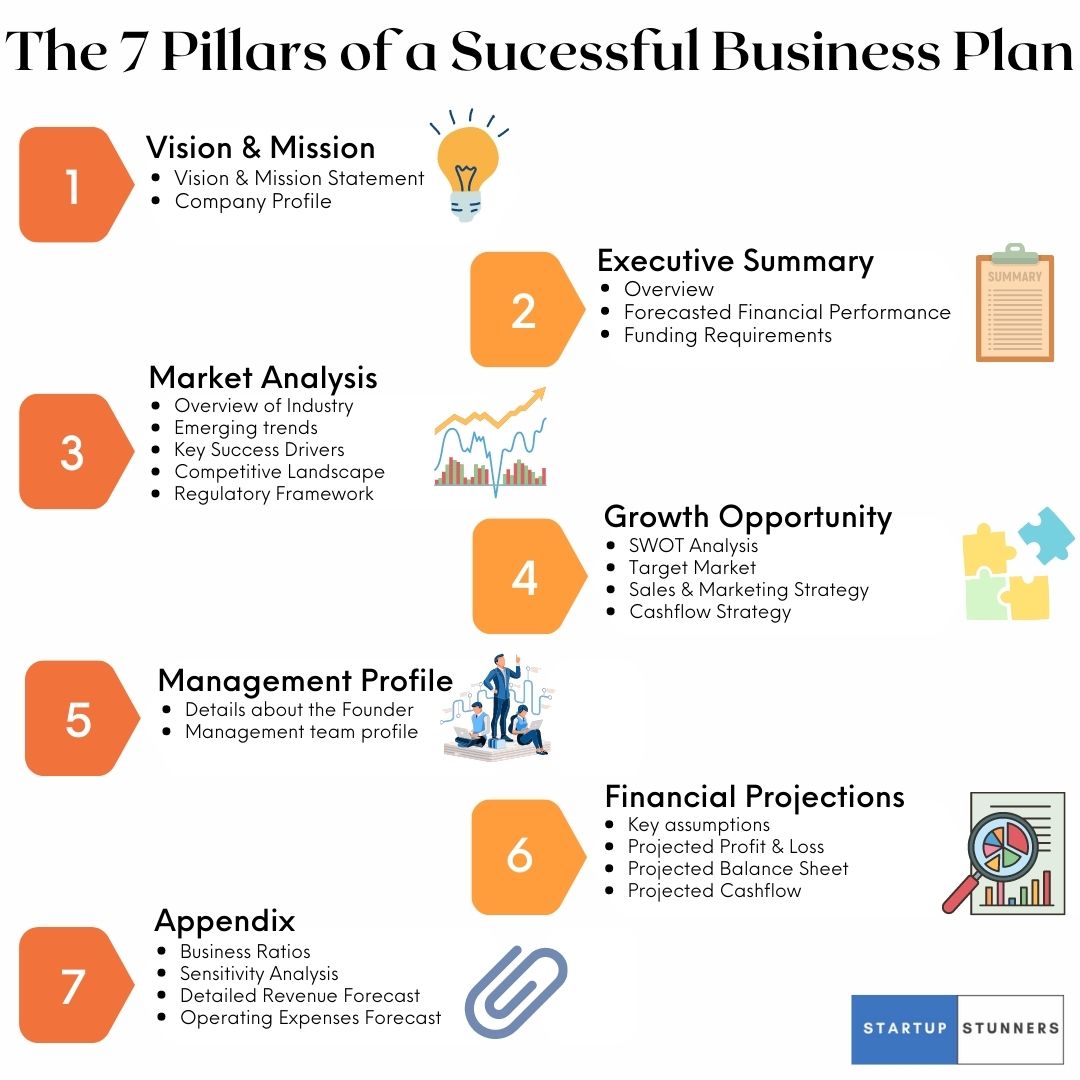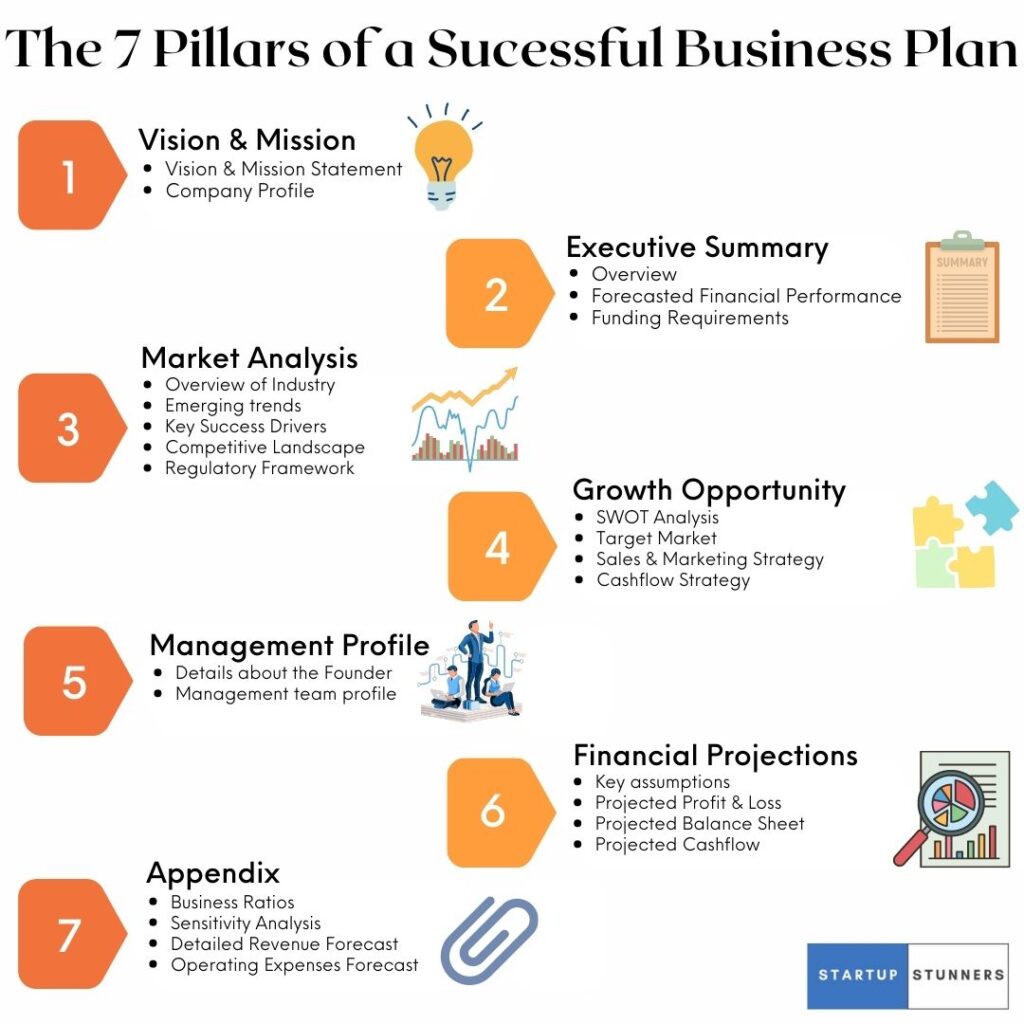 It also aids in your research and comprehension of the window and door manufacturing market, including prospective clients, rival companies, and market trends. You may position your business for success by using this knowledge to create efficient marketing plans.
Startup Stunners has been providing top-notch business plan writing services for years, and we're ready to help you create a comprehensive, effective plan that will propel your business forward. Our team of experts is dedicated to helping you achieve your business goals and secure funding from banks, grants, or other sources. Whether you're a beginner, entrepreneur, or small business owner, we're here to help you succeed. Don't wait any longer, visit startupstunners.com/contact-us/ today and let us guide you on the path to success!
Step 3. Investment
Startup Cost
The startup expenses for a window manufacturing business will differ depending on a number of factors, including the size of the company, the equipment needed, and the location. Some expenses that could be incurred are as follows:
Equipment and machinery: This comprises tools for measuring, installing, and testing the items as well as machines for cutting, shaping, and assembling the windows and doors.
Raw Materials: Materials used to make windows and doors, such as aluminium, glass, and insulation, are included in the category of raw materials.
Rent or lease: This refers to the price of renting or buying a space for your company, as well as any related expenses, including utilities and insurance.
Labor: This comprises the price of recruiting staff members including installers, salespeople, and manufacturing workers.
Marketing and advertising: It includes the cost of promoting your company and bringing in new clients, such as placing ads in regional newspapers, developing a website, and attending trade events.
Recurring Expenses
When it comes to recurring costs, some of the expenses that could be incurred are as follows:
Raw Material: The cost of obtaining raw materials will be a recurrent expense as long as you continue to produce windows and doors.
Labor: As your business expands and you need to hire more people, the cost of paying your employees will likely become a continuous expense.
Maintenance and repair expenses: It include the price of upkeep and repair of machinery and equipment, as well as any replacements or repairs needed for the windows and doors you produce.
Marketing and advertising: As you need to keep a strong presence in the market, the cost of promoting your company and bringing in new clients will be an ongoing expense.
Step 4. Equipment
Depending on the particular items you intend to manufacture and the size of your operation, you will need different equipment to establish a window manufacturing firm. But some of the typical tools that might be needed are as follows:
Cutting Machine: This comprises equipment for cutting the insulation, glass, and aluminium used in the creation of windows and doors.
Shaping Machines: It includes machines for shaping the aluminium and glass into the necessary sizes and forms for the windows and doors
Assembly Machines: Machines for assembling the various windows and door parts, such as the glass, insulation, and metal frames, are included in this category.
Measuring Equipment: This includes tape measures, laser measuring devices, and specialist software. These tools are used to determine the size of the windows and doors.
Installation equipment: This comprises hammers, drills, and screwdrivers for mounting the windows and doors.
Testing Machines: This comprises testing tools like air and water tightness testers and solar radiation testers for evaluating the performance and quality of windows and doors.
Office Equipment: Such as computers, printers, and telephones, is referred to as office equipment.
To make sure that the equipment is always in good working order, it's crucial to invest in both high-quality equipment that is fit for your individual demands and frequent maintenance and repair. To choose the best equipment for your organisation, it's also a good idea to speak with suppliers and industry experts.
Step 5. Manufacturing Process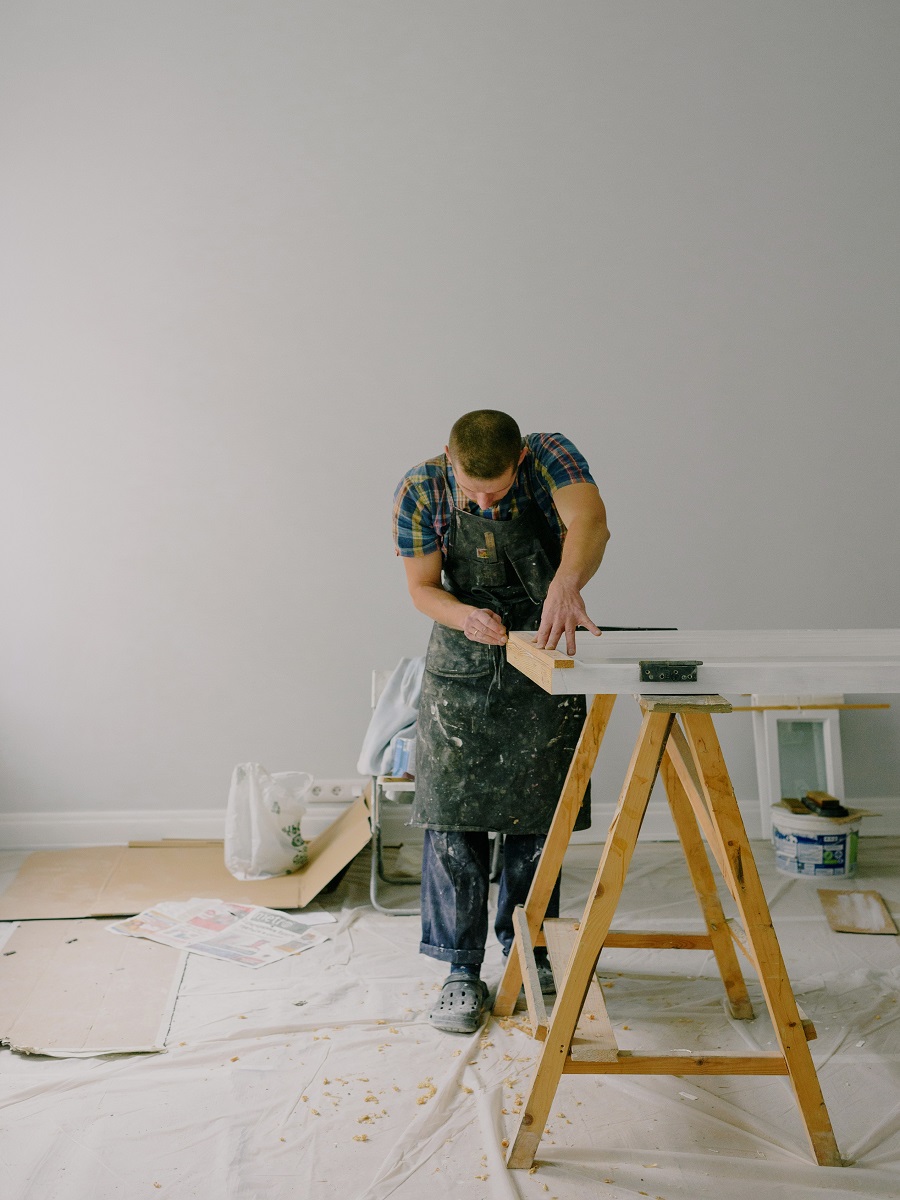 Cutting, shape, assembly, and testing are some of the phases in the process of making windows and doors. The materials used to make the windows and doors, such as aluminium, glass, and insulation, are first cut. While the glass is usually cut and sculpted to the proper size and shape, the aluminium is often cut to size using specialist cutting equipment.
The final product is put together once the materials have been cut. The assembly of the aluminium frame is done first, then the glass and insulation are put in. The components are carefully aligned and firmly connected using specialised assembly machines.
A crucial step in the production of windows and doors is quality control, which helps to guarantee that the finished goods adhere to both client and industry standards. This could entail routine product testing, such as checks for air and water tightness and sun radiation. These tests are carried out using sophisticated, extremely accurate testing equipment.
Aluminium is a common material choice for the manufacture of windows and doors because of its toughness, adaptability, and corrosion resistance. Glass is another crucial element since it acts as insulation and lets light into the structure. The windows and doors are completed with additional materials, like insulation and hardware, which are carefully chosen to guarantee they adhere to client and industry standards.
It's crucial to use high-quality materials that are appropriate for your unique demands and the circumstances in which the windows and doors will be installed because the quality of the materials used can have a significant impact on the final product. Regular quality control inspections must also be carried out throughout the manufacturing process to guarantee that the final products fulfil the required requirements.
Step 6. Licenses and Permits
In order to start a window manufacturing business in the USA, certain licences and permits will probably be needed. Your location will determine the precise requirements, however a few of the typical licences and permissions that can be necessary include:
Business License: A business licence is a general licence needed to operate legally in your state or municipality. It is required for all enterprises.
Manufacturer's licence: With this licence, which is only available to manufacturers, you will be able to produce windows and doors on a legal basis.
Building and safety permits: These are necessary for the construction of any structures or facilities utilised in the manufacturing process, and they guarantee that the structures adhere to regional building and safety regulations.
Zoning permits: These licences will specify the precise use of the land where the business is located and are necessary to guarantee that the manufacturing operation conforms with local zoning restrictions.
Environmental permits: These permits are necessary to verify that the manufacturing process conforms with state and local environmental laws. They also specify the precise materials and manufacturing procedures that will be used.
Step 7. Marketing & Promotion
Starting a successful window manufacturing business depends on effective marketing. It promotes brand exposure, draws in potential customers, and eventually increases revenue. One of the most effective ways to sell a company that makes windows is through:
Use social media, your website, and other online channels for online marketing to reach a larger audience and advertise your goods and services.
Participate in trade fairs and exhibitions to display your products, build relationships with new clients and suppliers, and promote your brand.
Encourage happy consumers to recommend your company to their friends and family by using referral marketing. Offer rewards for successful referrals, such as discounts or free products.
The success of a window manufacturing business also depends on developing relationships with customers and suppliers. Customer loyalty may be increased, churn can be decreased, and eventually sales can be driven by having good interactions with customers. The efficient operation of your production process and the receipt of high-quality materials and components can both be facilitated by having positive connections with your suppliers.
A well-planned marketing strategy is essential to promoting your company and boosting revenue. Offering competitive pricing, delivering excellent customer service, creating a strong brand identity, and routinely updating your marketing materials and website are some tactics that can be successful. Additionally, it's critical to constantly evaluate the success of your marketing initiatives and make any necessary improvements.
In the end, a window manufacturing company's success will be determined by a number of variables, such as a well implemented marketing strategy, high-quality goods and services, and efficient sales and customer relationship management.
Conclusion
In conclusion, launching a window manufacturing business can be a fulfilling and profitable venture, but it takes careful preparation and execution. Before starting a business, it's crucial to take into account all factors, from market research and consumer targeting to collecting the required licences and permits and creating a solid marketing plan.
You may start a profitable window manufacturing business and achieve long-term success and profitability by adhering to these guidelines and continually providing high-quality goods and services. In order to remain competitive and satisfy changing client demands, it's also critical to periodically review and modify your strategy, stay current with industry trends and regulations, and consistently enhance your processes.
Frequently Asked Questions
How much does it cost to start a window manufacturing business?
The amount needed to start a window manufacturing business will vary depending on the size of the company, the materials and equipment needed, and the location of the company. An typical small-scale window manufacturing business should expect launch expenditures between $50,000 and $100,000.
What equipment is needed for a window manufacturing business?
Saws, cutting devices, welding machines, and other machinery and tools used in the manufacture of windows and doors may be included in the equipment needed for a window manufacturing business. A computer with design and production management software, storage and transportation equipment, and office supplies are examples of other necessary equipment.
What licenses and permits are required for a window manufacturing business in the USA?
The specific licenses and permits needed in the USA for a window manufacturing business will vary on the state and local laws. A company license, a sales tax permission, as well as occupational and environmental licences, are some examples of common licenses and permits. It's crucial to learn about and comprehend the regulations in your region.
How do I market my window manufacturing business?
Online marketing, trade exhibitions, referral marketing, and advertising are just a few of the ways you might promote your window manufacturing company. To remain competitive and reach your target audience, it's critical to have a well-thought-out marketing strategy and to continuously evaluate and change your efforts.
How do I ensure the quality of my windows and doors?
It's crucial to employ a strong quality control procedure, use high-quality materials and components, adhere to industry norms and regulations, and ensure the quality of your windows and doors. This could involve routine testing, inspections, and customer feedback in addition to ongoing improvement initiatives to stay abreast of market trends and rules.