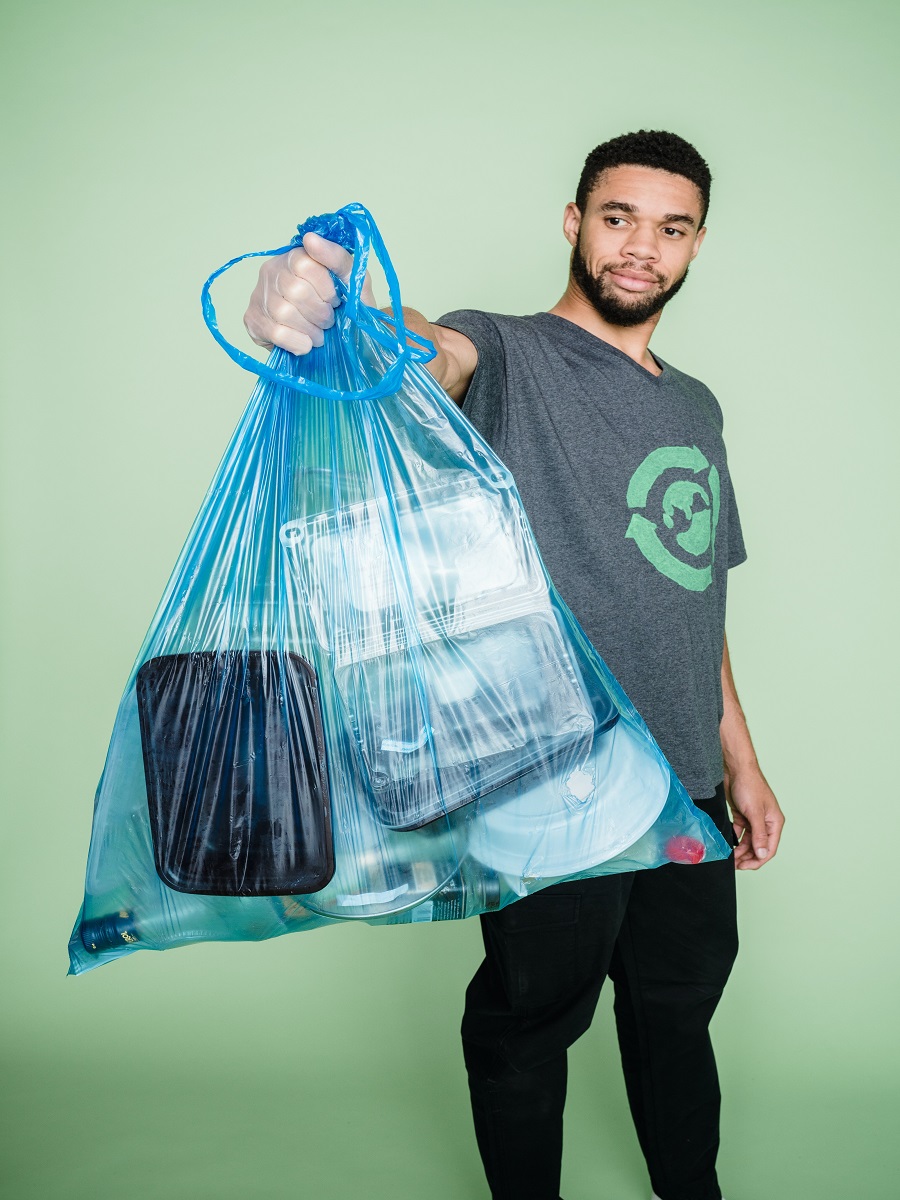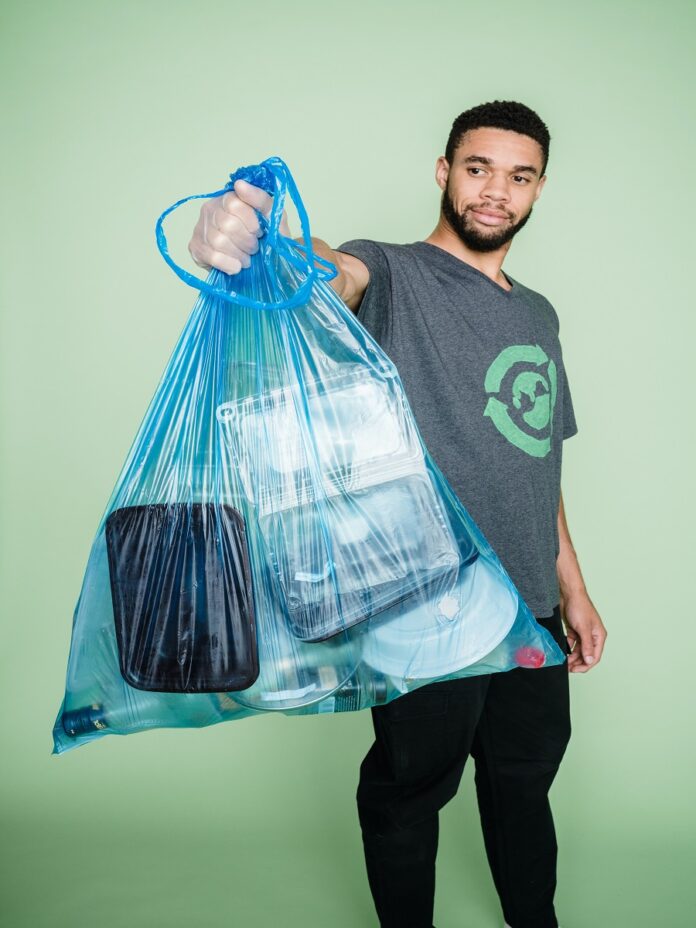 Valet trash business, usually referred to as doorstep trash collection, is a convenient and efficient method of garbage disposal for apartment complexes and other multi-unit residential structures. Instead of requiring residents to transport their trash to a community dumpster, a valet trash service collects trash from the doorstep of each apartment on a predetermined timetable.
Valet trash business is growing in popularity since it is convenient for residents, minimizes odors and insect problems, and can enhance the overall appeal of a property.
This article will provide an exhaustive guide on how to launch a valet trash business. It will cover such topics as understanding the valet trash business, launching a valet trash business, acquiring contracts, establishing and managing a team, and more. By the conclusion of this essay, you will have a thorough understanding of the requirements for launching and operating a profitable valet trash business.
Types of Valet Trash Services
Valet trash service is available to a range of residential properties, such as:
Apartment Complexes: This is the most common type of valet trash service. It entails collecting garbage and recyclables from the doorsteps of each housing unit on a regular basis.
Condo Communities: Similar to apartment complexes, valet trash service for condos can include the collection of trash and recyclables from the doorsteps of each unit.
Townhouses: Similar to condominiums, valet trash service can be offered to collect trash and recyclables from the doorsteps of each unit on a regular basis.
Gated Communities: Valet trash service can also be offered to gated communities, with each residence's trash and recyclables collected on a regular basis.
High-rise Buildings: Valet trash service is also provided in high-rise buildings, where the service collects trash and recyclables from each unit on a regular basis.
Residential Communities: Valet trash service is also offered in residential neighborhoods, where trash and recyclables are collected on a regular basis from each residence.
Quick Facts
| | |
| --- | --- |
| Industry trend | Growing |
| Investment range | $10,000 – $50,000 |
| Revenue potential/annual | $50,000 – $500,000 |
| Commitment | Full-time |
| Time to build | 6-12 months |
| Profit potential | $20,000 – $200,000 |
Step 1. Industry Overview of Valet Trash Business
The industry of valet trash service is a particular segment of the waste management and recycling industry. It mostly serves residential properties with several units, such as apartments, condominiums, and townhouses. The service comprises the regular pickup of trash and recyclables from the front door of each unit.
In recent years, the sector has expanded as more property managers and landlords discover the advantages of valet trash service. The service not only makes it more convenient for homeowners, but it also reduces odors and pest problems and enhances the property's general appeal.
Waste collection services revenue increased at a CAGR of 1.1% to $73.7 billion over the past five years, including a plateau in 2023
The valet trash industry consists of a huge number of small, privately owned businesses. However, major competitors like Waste Management and Republic Services have also entered the market.
In general, beginning a valet trash business can be a lucrative endeavor with a low barrier to entry. As with any business, success will depend on market demand, competition, and efficient marketing and management methods.
Step 2. Create a Business Plan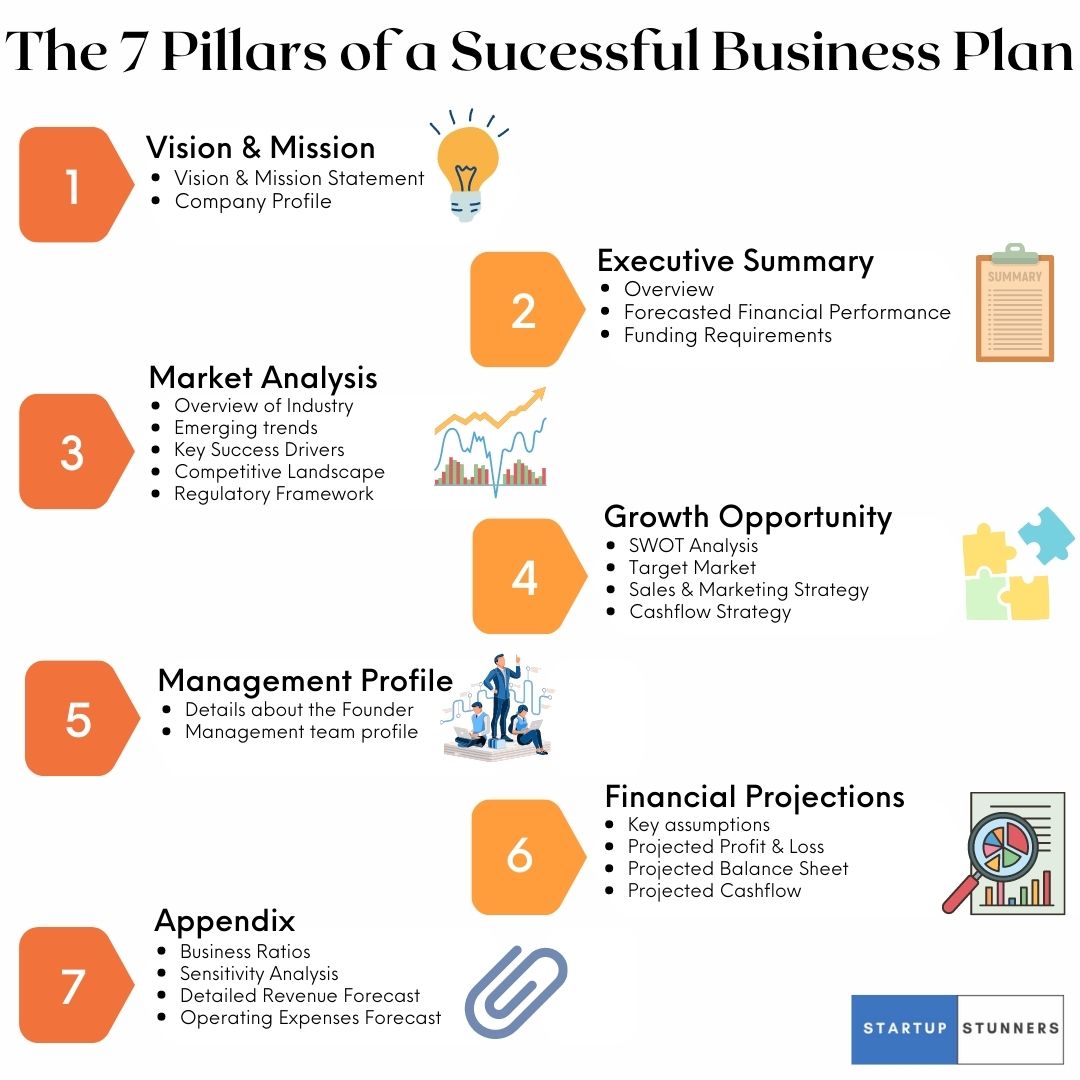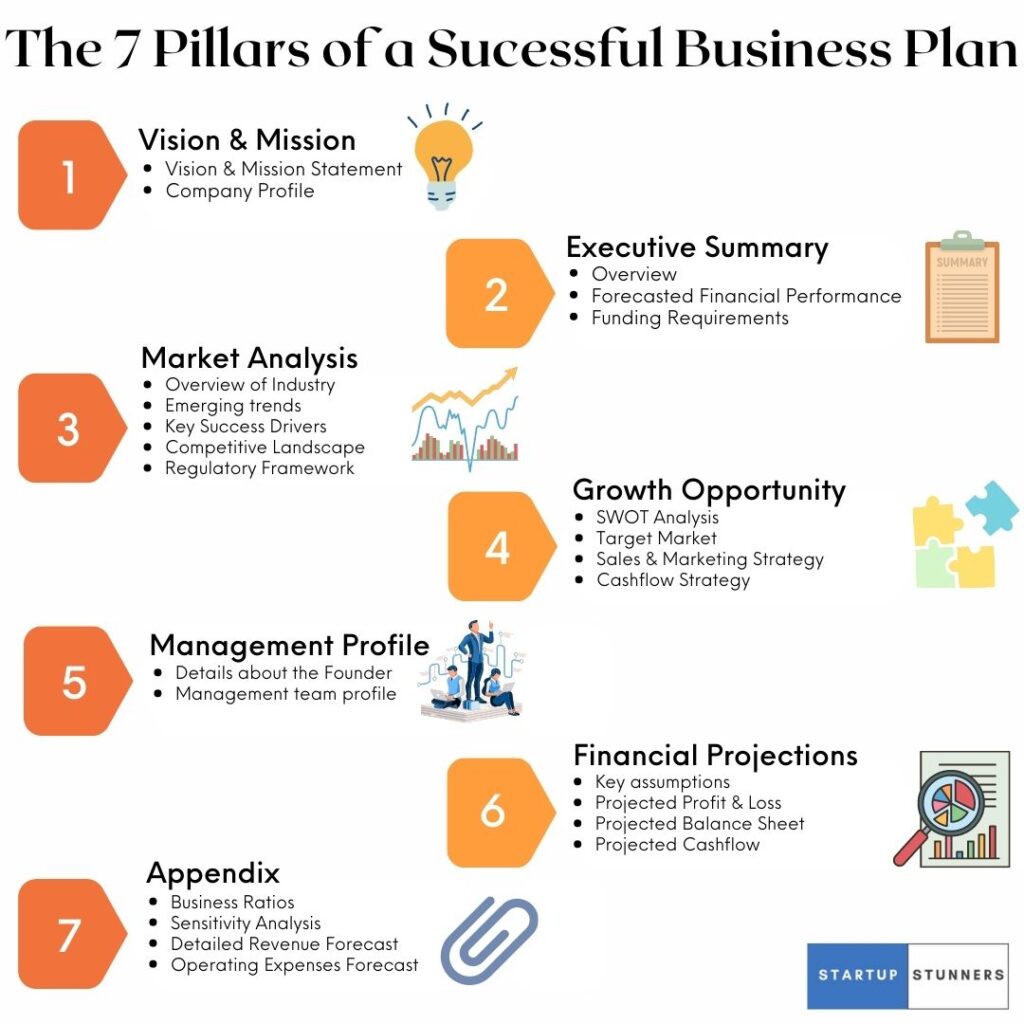 A business plan is required for anyone seeking to launch a valet trash business. It provides a clear road map for turning your business idea into a reality and identifies potential hurdles and obstacles. A well-written business plan can also be utilized to obtain financing from investors or lenders.
Startup Stunners has been providing high-quality business plan writing services for years, and we're ready to assist you in developing a complete, effective strategy that will move your company ahead. Our team of professionals is committed to assisting you in achieving your company objectives and obtaining finance from banks, grants, or other sources. We're here to help you succeed whether you're a beginner, entrepreneur, or small company owner. Don't put it off any longer; visit startupstunners.com/contact-us/ today and let us lead you to success!

Step 3. Investment Required
There are a variety of costs associated with launching a valet trash business, including initial expenditures and ongoing expenses.
Startup Costs:
Equipment: Depending on the size of your organization and the precise equipment you choose, the cost of purchasing or renting equipment such as trucks, carts, and uniforms can range from $10,000 to $50,000.
Insurance: You'll need insurance to protect your organization from liabilities. Depending on the size of your business and coverage restrictions, the average yearly cost for liability, worker's compensation, and automobile insurance can range from $2,000 to $5,000.
Marketing and Advertising: Investing in marketing and advertising is critical if you want to attract customers and grow your business. Costs can vary greatly depending on your promotion techniques and scope. Budgeting $2,000 to $5,000 per year is recommended for website design, fliers, internet ads, and other marketing initiatives.
Legal and Expert Services: Seeking legal and financial advice from a lawyer or accountant might be critical. Depending on the intricacy of your needs and the hourly rates of the pros, the fees for these professional services might range from $1,000 to $5,000 or more.
Permits and Licenses: Running a valet garbage service necessitates obtaining the required permits and licenses from your local government. Permits and licenses vary in price based on where you live, but you should allow $500 to $1,000 for these fees.
Recurring Expenses:
Salaries: Set aside money for employee salaries to compensate your employees for their time and work. The cost will vary depending on the number of employees and their duties, but a typical monthly range is $2,000 to $5,000.
Fuel and Maintenance: Consider the price of fuel and regular truck and equipment maintenance. These prices may vary depending on the size of your fleet and consumption, but plan on spending $500 to $1,000 per month on average.
Insurance: For protection against potential liabilities, it is critical to have continuous company insurance coverage. Depending on the coverage and size of your business, insurance prices might range from $200 to $500 each month.
Marketing and advertising: Consistent investment in marketing and advertising is critical for attracting new customers and retaining existing ones. Set aside $500 to $1,000 every month for various marketing methods such as web ads, social media campaigns, and promotional materials.
Accounting and legal fees: You may require continuing accounting and legal services to guarantee compliance with laws and regulations. The prices will vary depending on the complexity of your organization and the frequency with which you require support. Spend between $200 and $500 per month on these professional services.
Calculating the right pricing strategy is crucial for the success of any business. It directly affects your revenue streams and profitability. To help you with this important aspect, we have developed a convenient tool on our website. Our pricing calculator allows you to determine the optimal price for your services based on a markup basis. Access our pricing calculator tool to simplify the process and ensure you are setting competitive and profitable prices for your business
Step 4: Look for Potential Revenue Streams
There are numerous potential revenue streams for a waste collection service, including:
Service charges: The main source of income for a valet trash business is service charges from clients. These costs may be billed monthly or annually and may vary based on the type of service rendered (e.g. regular pickup, bulk pickup, recycling).
Additional services: A valet trash business can create additional income by providing services such as pressure washing, window cleaning, and gardening. Customers can be charged an additional fee for these services.
Advertising: A valet trash business can make income by selling ad space on its trucks or carts. This can be an effective strategy for generating additional revenue and promoting local businesses.
Recycling: A business that provides recycling services can make additional revenue by selling the recyclable items they gather.
Subcontracting: A valet trash business can also create income by subcontracting its services to other businesses and organizations.
Step 5: Secure Valet Trash Contract
Acquiring contracts with apartment complexes and other potential consumers is essential to the development of a prosperous valet trash business. Here are some suggestions for getting contracts:
Network: Creating connections with landlords and property managers might help you get contracts. Attend industry events and trade exhibits and network with other valet trash industry professionals.
Offer a competitive price: Research the competitors and provide services at a competitive pricing. Remember that pricing is not always the most essential aspect; service quality and reputation are also crucial.
Adapt your services to the client's needs: Demonstrate that you comprehend the unique requirements of each client and customize your services accordingly. Be ready to answer any inquiries they may have about your company and service.
Exhibit your expertise: Highlight your expertise and qualifications in the valet trash sector, and demonstrate your ability to give the highest level of service possible.
Be ready for a negotiation: When it comes to obtaining a contract, be ready to haggle over the conditions of the agreement, including the duration of the contract, the price of the service, and any added services that might be included.
In the valet trash business, the following contract types are often used:
Service agreements: These agreements specify the services to be rendered, their cost, and the terms of the agreement.
Exclusivity agreements: These agreements allow the valet trash business exclusive rights to perform services to a specified property or area.
Minimum volume agreements: These agreements compel the client to utilize a minimum volume of service, typically measured in number of units, during a predetermined time period.
Step 6. Building and Managing a Team
Building and managing a workforce is crucial to running a successful trash collection service. When hiring personnel, you should search for individuals that are diligent, dependable, and have a positive attitude. These folks are most likely to serve your consumers with high-quality service.
Once you have acquired staff, it is imperative that you give them with rigorous training on the job. This will ensure that they are able to deliver high-quality support to your customers by allowing them to comprehend your company's distinct needs.
Ensure that your personnel are current on the latest industry trends and best practices by providing them with continuous training. This will help to maintain your team's motivation and engagement, and guarantee that they continue to give excellent customer service.
Step 7. Marketing & Promotion
Marketing and promotion are essential for the success of any business, and a valet trash business is no exception. Here are some marketing and promotion strategies for your business:
Create a powerful brand: Create a powerful brand that embodies the beliefs and services of your business; this will help you stand out and be memorable.
Utilize online platforms: To advertise your business, utilize online platforms such as social media and your website. Ensure that your website is accessible, informative, and simple to navigate.
Networking: To promote your firm, make connections with other local businesses and go to trade exhibits and local events.
Advertising: Consider placing ads in regional publications, radio, and television.
Referral program: Create a referral program to encourage existing customers to bring new consumers to your company.
Leverage current contacts: To advertise your business, leverage any existing relationships you may have with apartment complexes or other possible clients.
Be active in the community: Being active in the community and sponsoring local activities will assist in building a great reputation for your business.
Measure and track your results: monitor and evaluate the success of your marketing initiatives. This will assist you determine what is working and what is not so that you can make the necessary adjustments.
Marketing and advertising require time and ingenuity, but they are important for establishing a prosperous valet trash business. The greater your ability to sell and promote your firm, the greater your likelihood of attracting new consumers and generating revenue.
Step 8. Licenses & Permits
Starting a valet trash business will necessitate the acquisition of specific licenses and permits. The precise needs will vary based on your region, however you will generally need the following:
Business license: This is a generic license required to operate a business in most places. It may be issued by the municipality, county, or state where your enterprise is located.
Permit to collect and dispose of garbage: Depending on your region, you may be required to obtain a permit. Typically, the city or county where your business is located will provide this permit.
Insurance: You will need insurance to safeguard your business and employees from potential accidents and damages. Depending on the nature of your enterprise, you will certainly require liability insurance, workers' compensation insurance, and maybe commercial auto insurance.
Registration of vehicles: You must register any commercial vehicles, such as trucks or vans, that you operate.
Health and safety rules: You must comply with health and safety regulations such as OSHA, which establishes workplace safety requirements.
Learn more about licensing requirements in your state by visiting SBA's reference to state licenses and permits.
Summary
| | | | |
| --- | --- | --- | --- |
| Step | Key Points | Challenges | Tips & Tricks |
| 1. Industry Overview | Understand the valet trash business, market demand, competitors, and trends. | Gathering market data | Research, network, analyze local market conditions. |
| 2. Create a Business Plan | Develop a comprehensive plan with objectives, target market, and financials. | Realistic goal setting | Seek guidance from professional Business Plan Writer |
| 3. Investment Required | Identify funding needs for equipment, marketing, and staffing. | Managing expenses, securing funding | Create a budget, explore funding options, negotiate. |
| 4. Potential Revenue Streams | Explore opportunities with residential complexes, commercial properties, events. | Identifying profitable opportunities | Research, network, build partnerships. |
| 5. Secure Valet Trash Contract | Establish contracts with property management companies or individual owners. | Competition, building trust | Competitive pricing, highlight benefits, excellent service. |
| 6. Building and Managing a Team | Recruit, train, and manage a reliable team of valet trash workers. | Hiring, scheduling, retention | Thorough recruitment, training, efficient communication. |
| 7. Marketing & Promotion | Develop effective strategies to reach clients and increase brand awareness. | Standing out in a competitive market | Online platforms, professional website, targeted ads. |
| 8. Licenses & Permits | Obtain required licenses and permits for legal operation. | Understanding regulations, compliance | Research laws, consult, complete application process. |
Conclusion
In conclusion, launching a valet trash business might be an excellent entry point for entrepreneurs interested in the waste management market. The market is expanding and offers excellent revenue potential. However, it is essential to have a sound business plan and be aware of the associated costs and obligations.
The blog article has covered a variety of issues, including the fundamentals of valet trash services, the costs of beginning a business, acquiring contracts, building and managing staff, marketing and promotion, and the necessary licenses and permits. In addition, the piece emphasized the significance of building a strong brand, utilizing internet platforms, and networking to promote the firm.
In conclusion, beginning a valet trash business can be lucrative, but it involves organization, effort, and commitment. By adhering to the suggestions in this blog post, you can boost your chances of success and develop a thriving company that provides valuable services to its clients.
Frequently Asked Questions
What is valet trash service?
Valet trash service is a waste management service that collects trash and recyclables from individual apartments in apartment complexes and other multi-unit residential structures. Typically, the service is delivered on a regular basis, such as daily or weekly, and is administered by an independent contractor.
How much does it cost to start a valet trash business?
The cost of launching a valet trash service might vary according on location, equipment, and the range of services provided. Costs associated with launching a business may include automobiles, equipment, insurance, and licenses and permits. Constant costs may include labor, fuel, and maintenance.
What are the requirements to start a valet trash business?
Depending on your location, the prerequisites to launch a valet trash business will differ. Nevertheless, it is likely that you will need to obtain a business license, rubbish collection permit, insurance, and vehicle registration. In addition, you must adhere to health and safety requirements such as OSHA.
How do I secure contracts for my valet trash business?
Obtaining contracts for a valet garbage service may require networking, establishing contacts with potential clients, and establishing a solid brand and reputation. Additionally, you may use internet platforms such as LinkedIn and social media to market your business and communicate with prospective customers.
How do I build and manage a team for my valet trash business?
Developing and managing a team for a valet trash business may require recruiting and training staff, adopting effective management tactics, and fostering a healthy work environment. It is also essential to guarantee that your team members provide superior customer service.
How do I market and promote my valet trash business?
Marketing and promoting a valet trash business may involve creating a strong brand, employing online platforms, networking, and participating in industry events. You can also reach potential clients using classic marketing techniques such as print advertising, direct mail, and billboards.