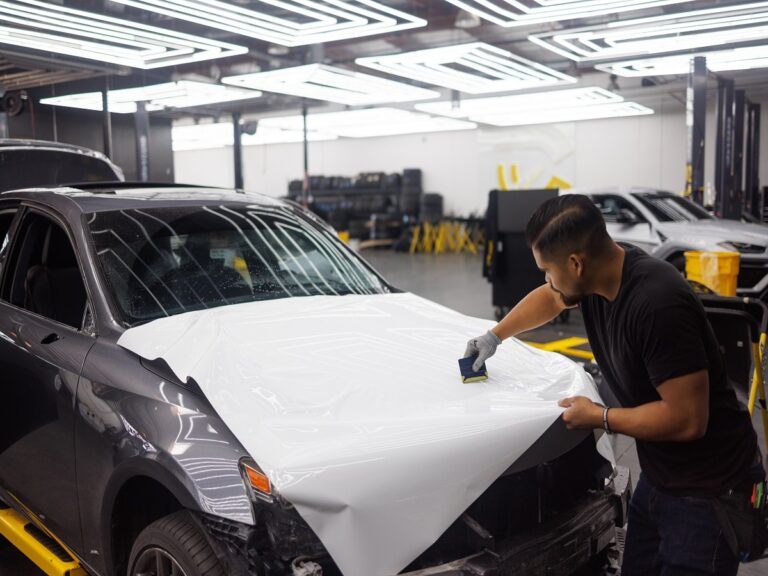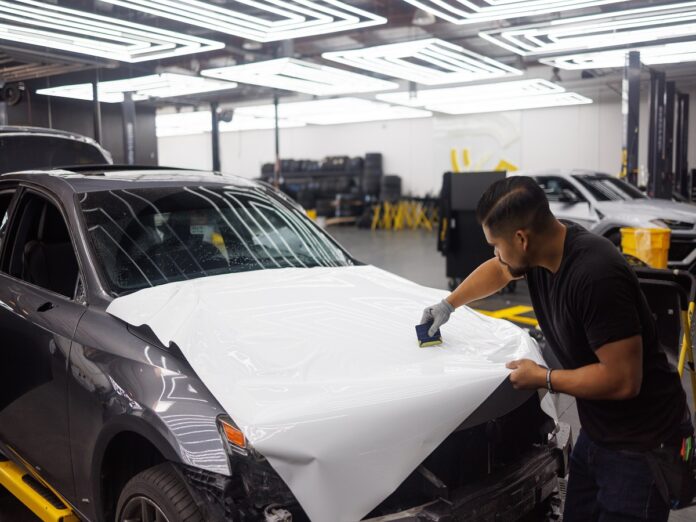 Given the increasing demand for this service, starting a car wrapping business may be both profitable and enjoyable. Car wrapping, also known as vehicle wrapping, is the practice of utilizing vinyl to put a unique design or advertisement to the exterior of a car. This makes it possible to both protect the vehicle's paint and promote a business or personal brand in a method that is both affordable and attractive.
This article will give you an in-depth analysis of the car wrapping market and everything you need to know to launch your own car wrapping business, whether you're an entrepreneur trying to launch a new business or an experienced expert looking to extend your services. Understanding the fundamentals of car wrapping, the tools and supplies required, creating a business plan, establishing your enterprise, marketing and advertising, offering top-notch services, and more. This post will cover all the information you require to launch and operate a profitable car wrapping business.
Quick facts:
| | |
| --- | --- |
| Industry trend | Growing |
| Investment range | $10,000 – $50,000 |
| Revenue potential/annual | $50,000 – $200,000 |
| Commitment | Full-time |
| Time to build | 6-12 months |
| Profit potential | $20,000 – $80,000 |
Step 1. Industry Overview
The market for car wraps is relatively new and expanding quickly. Automotive Wrap Films Market Size is expected to reach at USD 28,344 Million by 2030, registering a CAGR of 22.4%. Numerous causes, such as the rise in the number of small businesses and entrepreneurs seeking to market their brands, the popularity of personalized cars, and the affordability and dependability of car wrapping in comparison to more conventional means of advertising, all contribute to this expansion.
Car wrapping services can be appealing to a variety of people and companies, including:
Small businesses looking for an inexpensive way to advertise on the go
Large corporations wanting to build a fleet of branded vehicles for their sales or delivery teams Individuals wanting to personalize their own vehicles
Owners of commercial vehicles, such as delivery trucks and buses, who want to advertise their brands
The car wrapping market is anticipated to keep expanding in the next years as more and more people search for low-cost ways to advertise their businesses or personal brands and to protect the paint on their cars.
Step 2. Create a Business Plan
When launching a car wrapping business, developing a thorough business strategy is a crucial step. Your business plan will act as a road map and assist you in identifying potential obstacles and possibilities.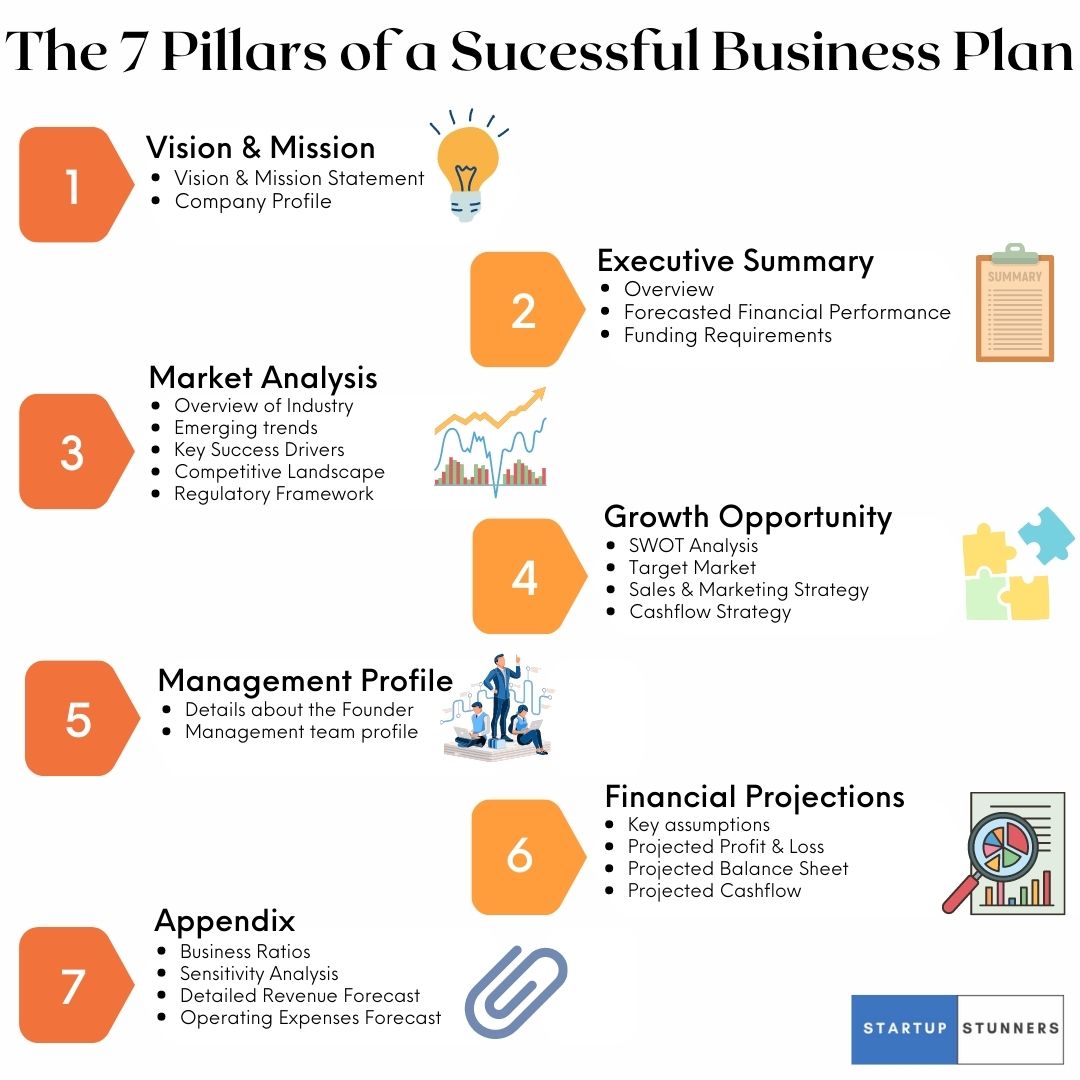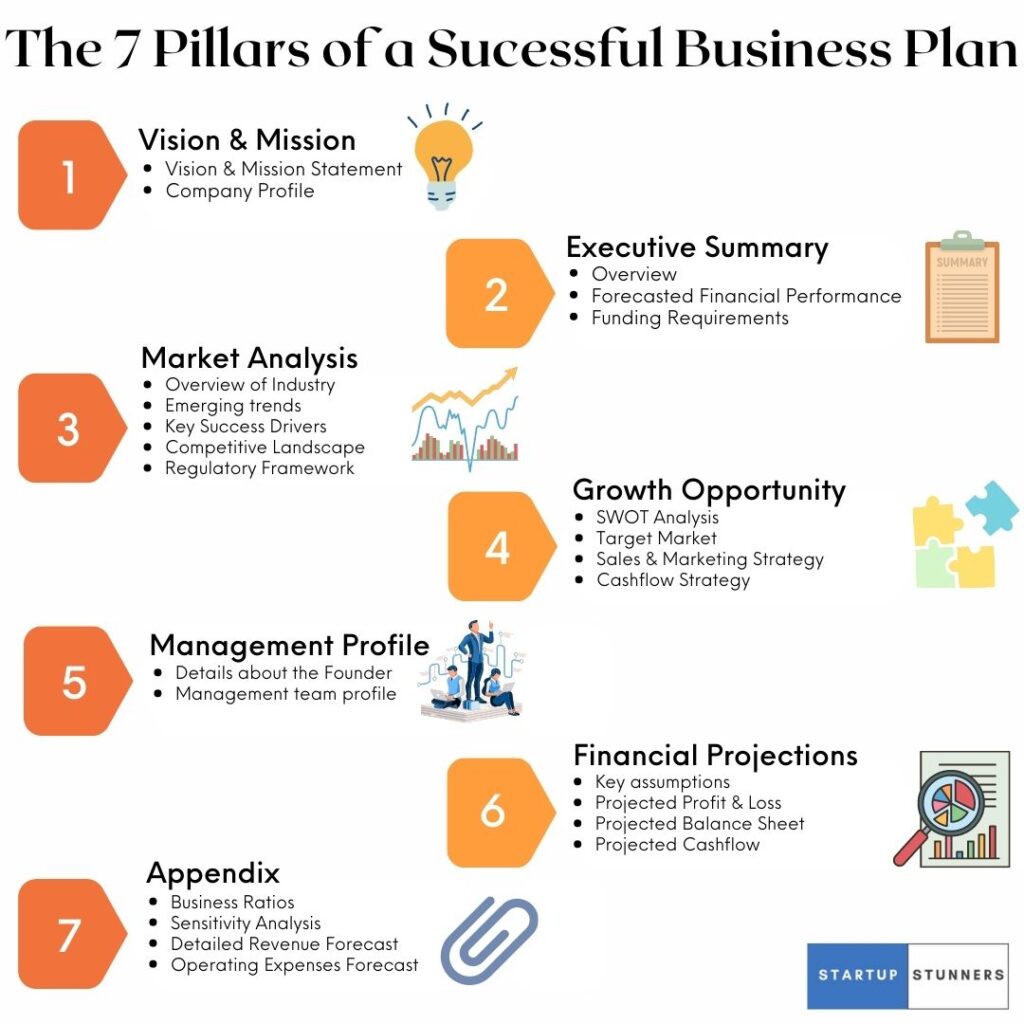 For starting any Business, a well thought-out and professionally drafted Multigenerational Business Plan is essential. Investors typically want to see a detailed business plan that outlines the business's goals, strategies, and projected financial performance. A well-written and thorough business plan can demonstrate to an investor that the business is well-managed and has a strong chance of success.
Startup Stunners has been providing Business Plan writing services for the past several years and you may also consider acquiring our services to have a comprehensive Business Plan for your business by contacting our team of experts at startupstunners.com/contact-us/

Step 3. How Much Does It Cost to Start Car wrap Business?
1. Startup Cost
Although it does involve an initial investment, starting a car wrapping business can be rather affordable. Equipment and materials, business registration and legal fees, as well as marketing and advertising charges, are the key expenses related to launching a car wrapping business.
Equipment and Materials: The equipment and materials are the primary expenses when starting a car wrapping business. The vinyl wrap itself, application tools, a heat gun, and a vinyl cutter are all included. To ensure that the wraps look professional and last a long time, it is crucial to invest in high-quality tools and materials. Depending on the brand and quality, equipment and materials can cost different amounts. The typical cost of the tools and supplies needed to launch a car wrapping business is between $5,000 and $15,000.
Legal Fees and Business Registration: Registering your company and acquiring the required licenses and permits are critical first steps in launching a car wrapping enterprise. This could entail registering with the state, getting a license for your company, a permit for sales tax, and liability insurance. Legal expenses and the cost of registering a business can vary depending on your area and particular needs. You should plan to spend, on average, $500 to $1,000 on legal fees and business registration.
Marketing & Advertising: To grow your clientele and promote your car wrapping business, you'll need to allocate funds for marketing and advertising. To do this, you might create a website, create and print flyers and business cards, run online ads, or place ads in regional periodicals. Depending on the tactics and distribution methods you select, marketing and advertising expenses can change. You should typically allocate a budget of $1,000 to $5,000 for marketing and advertising costs.
2. Recurring Cost
After starting your car wrapping business, there are a number of ongoing expenses to take into account. These consist of:
Materials and Supplies: You will need to routinely buy materials and supplies like vinyl wrap, application tools, and cleaning supplies to keep your firm operating.
Maintenance and Upkeep: To keep your tools and supplies in top shape, it's critical to constantly maintain and upgrade them. This can entail replacing worn-out or damaged instruments in addition to routinely cleaning and maintaining your heat gun and vinyl cutter.
Insurance: Liability insurance is crucial for any kind of business, and you should renew your policy every year to make sure you are constantly protected in the event of an accident.
Marketing and advertising: You must constantly spending money on marketing and advertising if you want to keep bringing in new clients and promoting your company. This can entail making changes to your website, producing fresh business cards, and placing ads in regional magazines.
Calculating the right pricing strategy is crucial for the success of any business. It directly affects your revenue streams and profitability. To help you with this important aspect, we have developed a convenient tool on our website. Our pricing calculator allows you to determine the optimal price for your services based on a markup basis. Access our pricing calculator tool to simplify the process and ensure you are setting competitive and profitable prices for your business
Step 4. Equipment and Materials Needed for Car Wrapping
Investing a lot of money in supplies and equipment is necessary to launch a car wrapping business. The following are a few necessities you will require:
Vinyl cutter: For your automobile wrapping projects, this is a specialized cutting device that is used to cut the vinyl material into the necessary shapes and sizes.
Vinyl wrap: The main substance used to wrap cars, vinyl wrap is a strong, adhesive material that can be printed with unique designs and is available in a range of hues and textures.
Laminator: To make vinyl wrap more resilient and long-lasting, a laminator is utilized to cover it with a transparent, protective layer.
Heat gun: A heat gun is used to smooth out any creases or bubbles that may appear during the wrapping process as well as to attach the vinyl wrap to the vehicle's surface.
Squeegee: To provide a smooth and expert finish, a squeegee is utilized to smooth off the vinyl wrap.
Application fluid: This particular liquid is used to make it simpler and to assist the vinyl wrap cling to the surface of the vehicle.
Masking tape: Masking tape is used to conceal car parts like mirrors, door knobs, and other trim that shouldn't be wrapped.
Measuring tape: To measure and mark areas for cutting vinyl, use rulers and measuring tape.
Cleaning agents: Cleaning Agents and supplies to make sure the vehicle's surface is spotless and clear of debris before covering.
It's crucial to remember that based on the brand and quality you select, the price of equipment and supplies may change. Additionally, you might need to spend money on extra equipment as your experience and business expand, such a printer that prints in full color.
Step 5. Setting Up Your Car Wrapping Business
Registering your business: Before you can begin your automobile wrapping venture, you must register your company with the state's office of business registration. Choosing a business name and submitting the necessary paperwork are usually required for this. You might also need to register for any applicable state taxes and get a federal tax ID number.
Obtaining necessary licenses and permits: You might need to get specific licenses and permits in order to run your automobile wrapping business, depending on state and municipal regulations. This can include any licenses or permits necessary for the particular kind of business you are operating, such as a business license, a sales tax permit, and others.
Finding the right location for your business: The success of your car wrapping business depends on choosing the correct location. When looking for a place, some considerations to keep in mind are:
Accessibility: Customers should have no trouble finding your location, and it should be well-lit.
Space: You will require a room big enough to fit the vehicles and do the wrapping.
Restrictions: Observe zoning restrictions to ensure that your firm can function in the area and that it is zoned for commercial use.
Consider your target market and make sure the location is convenient for your target clients when choosing the ideal location. Seek out areas with lots of visibility and traffic, such as those next to car dealerships, shopping centers, or busy main roads.
Step 6. Marketing and Advertising Your Car Wrapping Business
Marketing your company: There are a number of ways to spread the word about your car wrapping company and attract new clients.
Creating a website or social media account to display your work and draw clients are a few choices.
Building a portfolio of your previous work to show prospective clients.
Engaging in networking with other company owners in your sector
Providing specials or other incentives to draw in new clients
Vehicle branding and commercial vehicle wrap designs: For drawing in and keeping clients, strong vehicle branding and commercial vehicle wrap designs are essential. Here are some pointers for developing successful designs:
Creating designs that are specific to the target market means keeping designs straightforward and easy to understand;
Using high-quality photos and graphics;
Including your company's logo and branding features.
Setting your prices and generating package options: It's crucial to provide competitive pricing for your car wrapping services in order to draw in and keep clients. To make sure you are charging the right amount for your services, it can be useful to investigate the pricing of nearby businesses that are similar to your own. In order to make it simple for customers to select the services that best suit their needs, you can also offer package alternatives.
Additionally, providing excellent service and quality work will also be important to attract and retain customers. With a focus on high-quality work, competitive pricing, and excellent customer service, you can build a successful car wrapping business.
Step 7. Providing Quality Services for Your Car Wrapping Business
Ensuring high-quality services: To ensure that your car wrapping services are of high quality, it is important to invest in the right equipment and materials. This includes high-quality vinyl wraps, application tools, and a well-maintained workspace. Additionally, it is important to stay up-to-date with the latest techniques and industry standards to ensure that your work is of the highest quality.
Managing the car wrapping process: To effectively manage the car wrapping process, it is important to have clear and detailed procedures in place. This includes clear communication with customers, a detailed project plan, and a system for tracking and managing the progress of each project.
Dealing with customer complaints: Despite your best efforts, there may be times when customers are not satisfied with the services you provide. It's important to have a process in place for handling customer complaints and addressing any issues that may arise. This includes listening to the customer's concerns, investigating the issue, and taking appropriate action to resolve the problem.
Maintaining and updating equipment and materials: To ensure that your car wrapping services remain of high quality, it is important to regularly maintain and update your equipment and materials. This includes regular cleaning and maintenance of tools and equipment, and regularly updating your vinyl wraps and other materials to ensure they are of the highest quality.
By providing high-quality services, effectively managing the car wrapping process, dealing with customer complaints, and regularly maintaining and updating your equipment and materials, you can build a successful car wrapping business that satisfies customers and generates revenue.
Summary
| Step | Key Points | Challenges | Tips & Tricks |
| --- | --- | --- | --- |
| 1. Industry Overview | Understand the car wrapping industry | High competition | Research and analyze the market to identify trends and opportunities |
| 2. Create a Business Plan | Develop a comprehensive business plan | Financial forecasting and budgeting | Seek guidance from professional Business Plan Writer |
| 3. Startup Costs | Determine startup costs | High initial investment | Explore leasing options or consider starting with a smaller scale and gradually expanding |
| 4. Equipment and Materials | Acquire necessary equipment and materials | Cost of equipment and finding suppliers | Compare prices, quality, and reliability of equipment and establish good supplier relations |
| 5. Setting Up Your Business | Establish your car wrapping business | Building a customer base and reputation | Offer competitive pricing, excellent customer service, and network with potential clients |
| 6. Marketing and Advertising | Market and advertise your business | Standing out in a crowded market | Utilize online platforms, social media, targeted advertising, and word-of-mouth referrals |
| 7. Providing Quality Services | Provide quality services | Maintaining high standards and consistency | Train and retain skilled employees, invest in quality materials, and prioritize customer satisfaction |
Conclusion
Finally, launching a car wrapping business can be a rewarding and successful endeavor. We covered the key steps to starting a car wrapping business in this blog post, including an overview of the industry, creating a business plan, setting up your operation, marketing and advertising, offering high-quality services, and the significance of vehicle branding and commercial vehicle wraps in the current market.
It's crucial to remember that launching a business involving car wrapping takes work, time, and money. But automobile wrapping may be a highly lucrative business if done correctly. It's crucial for individuals intending to launch a car wrapping company to investigate the market, the competition, and the industry as a whole. Online sources abound that offer advice and information on how to launch a car wrapping business.
For people who love vehicles and design, beginning a car wrapping business can be a terrific option. You may create a profitable automobile wrapping company that serves clients' needs while generating income with the correct preparation, tools, and strategy.
Frequently Asked Questions
What tools do I need to launch a car wrapping company?
You will need a range of equipment to launch a car wrapping business, including premium vinyl wraps, application tools, a clean workstation, and a vehicle to get your tools and equipment to the job site.
What is the starting investment for a car wrapping business?
The price to launch a car wrapping business might change depending on a number of variables, including the location, required supplies and equipment, and marketing costs. To calculate the startup costs for your firm, it's crucial to have a thorough business strategy and budget.
Is the car wrapping industry successful?
If you have the correct strategy, tools, and target market, car wrapping can be a lucrative business. It's crucial to conduct market, industry, and competitor research, as well as to develop a thorough business plan and budget.
How can I promote and sell my car wrapping company?
Your automobile wrapping business can be marketed and advertised in a multitude of methods, such as through networking, social media, online advertising, and word-of-mouth. Additionally crucial are having a good web presence, developing successful vehicle branding, and designing commercial vehicle wraps.
How can I make sure my car wrapping services are of a high caliber?
The best way to guarantee the caliber of your car wrapping services is to make the appropriate investments in tools and supplies, keep abreast of industry trends and standards, and implement well-defined processes for overseeing the canning process.
How can I attract clients for my car wrapping company?
You can promote your car wrapping business online, via social media, by word-of-mouth, through networking, and in other methods. Having a strong web presence, designing commercial car wraps and effective vehicle branding, and providing high-quality service are also essential.
Is wrapping a car hard?
Wrapping a car can be a challenging process, particularly if you are new to the field and lack the necessary education and experience. To create a flawless finish, wrapping a car demands a particular amount of ability and accuracy. It's crucial to take the time to research the appropriate methods and to get the appropriate tools and supplies. Wrapping an automobile can get simpler and more effective with time and the right instruction. However, hiring a professional is always advised because they have the skills and understanding needed to complete the task accurately and quickly.