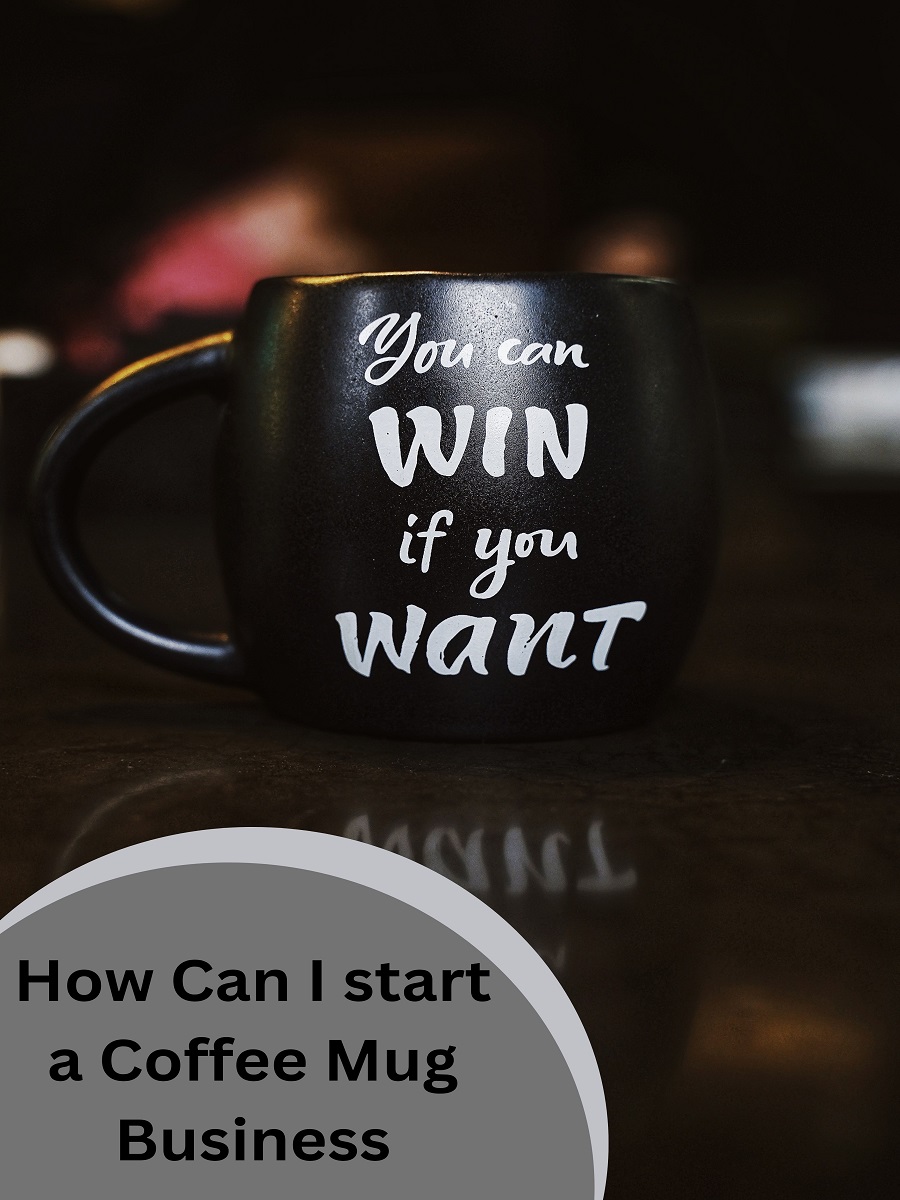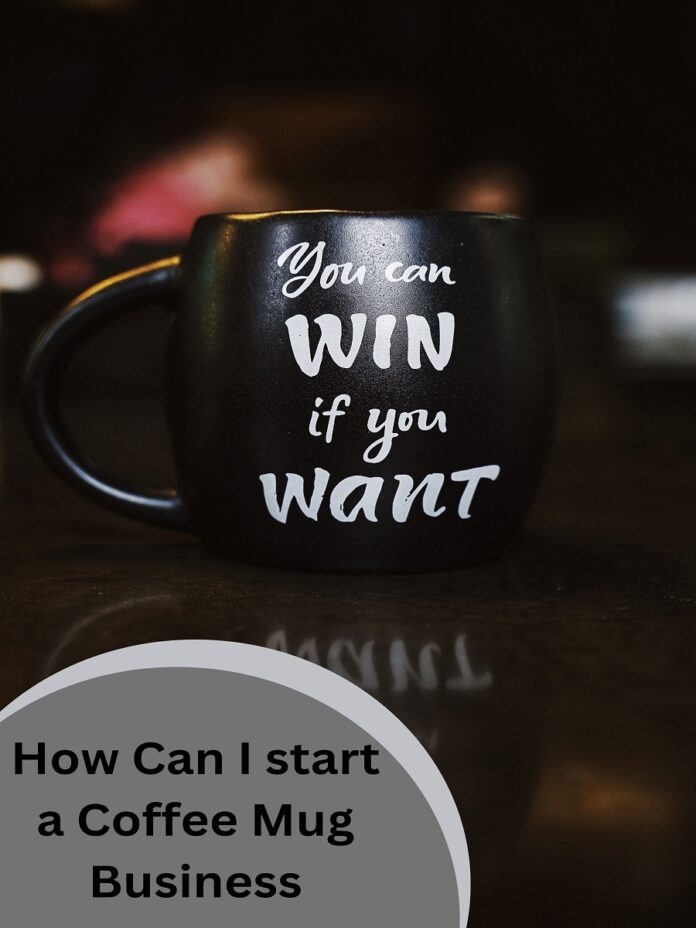 Coffee mugs are a ubiquitous and necessary part of millions of people's daily lives all over the world. Coffee mugs are an essential part of our daily routine, from sipping a warm cup of coffee in the morning to relaxing with a soothing cup of tea in the evening. The coffee mug industry is thriving because of the demand for personalized and one-of-a-kind coffee mugs.
In this blog post, we'll look at how to start a coffee mug business that sells custom coffee mugs. Market research, business planning, creating custom coffee mugs, marketing strategies, selling and distribution, and business operations will all be covered. This post aims to provide a comprehensive guide to those interested in starting a coffee mug business and succeeding in the competitive US market.
Starting a Coffee Mug Business – Step by Step Guide
Quick Facts
| | |
| --- | --- |
| Industry trend | Growing |
| Investment range | $500 – $5,000 |
| Revenue potential (annual) | $50,000 to $100,000 |
| Commitment | Part-time or Full-time |
| Time to build | 1-3 months |
| Profit potential (annual) | $20,000 to $50,000 |
Step 1: Conduct Market Research
It is critical to understand the market demand for custom coffee mugs before starting your coffee mug business. Perform market research to learn the following:
Who are the prospective customers for personalized coffee mugs?
Which coffee mugs do customers prefer, ceramic, glass, or stainless steel?
What are the most popular designs and patterns among customers?
What is the price range for personalized coffee mugs?
Identifying your competitors is critical for understanding the market and what works best for customers. What you must do is as follows:
Look online for coffee mug companies that offer custom coffee mugs.
Check out the coffee mug selection at local stores or coffee shops.
Examine their products, pricing, and marketing plans.
Identify market gaps and ways to differentiate your company from the competition.
Data Bridge Market Research analyses that the mug market was valued at USD 21.39 billion in 2021 and is expected to reach the value of USD 44.21 billion by 2029
Step 2: Prepare a Business Plan
After conducting extensive market research, the next step in starting a coffee mug business is to develop a business plan. A business plan is a detailed document that outlines your coffee mug company's goals, strategies, and financial projections.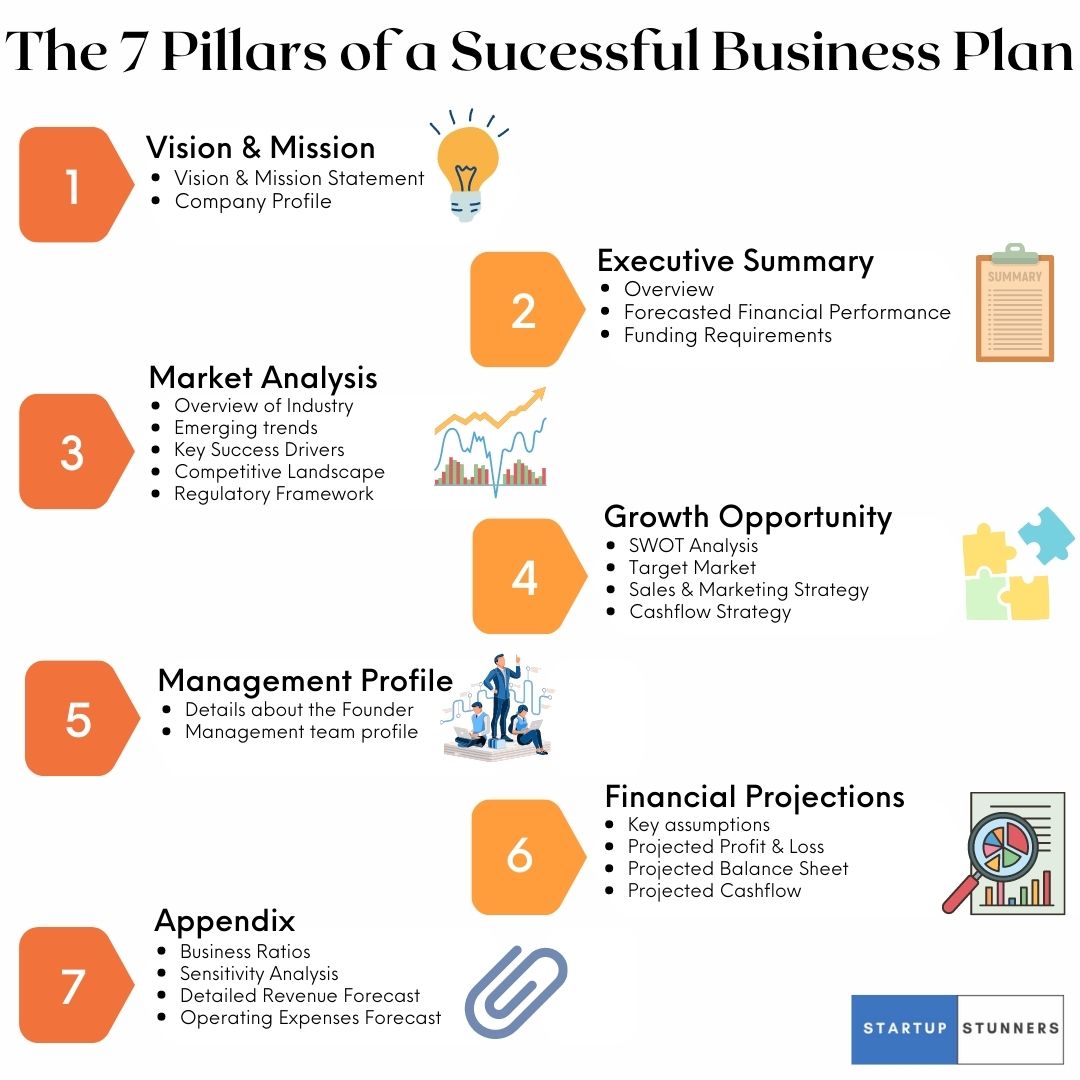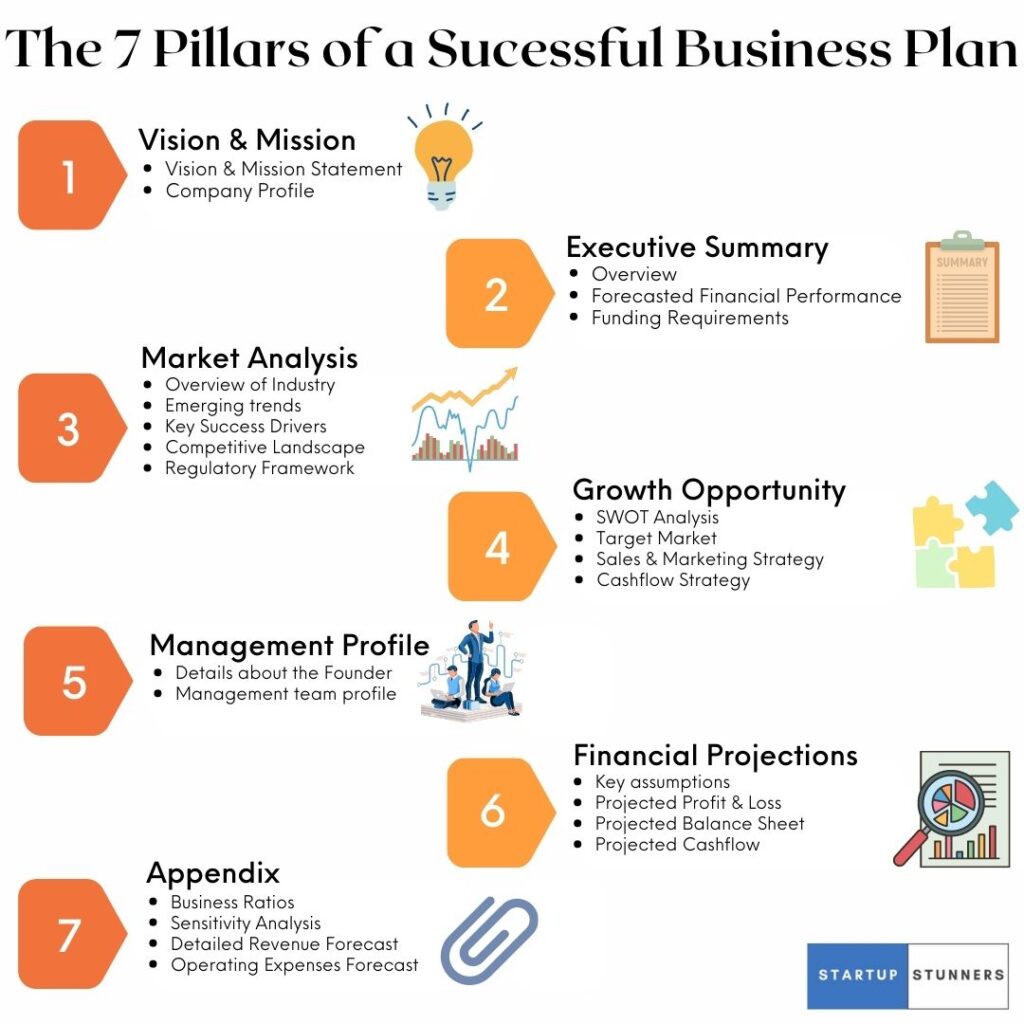 A business plan can assist you in setting specific and attainable goals for your coffee mug business. You can define your short-term and long-term goals, as well as the strategies you'll employ to achieve them. You can measure your progress and make necessary adjustments along the way if you have a clear vision of your goals.
If you're looking for investors or lenders to fund your coffee mug business, you'll need a business plan. A well-written business plan can help you persuade potential investors or lenders that your company is worthwhile to invest in. It gives them a clear understanding of your company's goals, strategies, and financial projections.
Startup Stunners has been providing high-quality business plan writing services for years, and we're ready to assist you in developing a comprehensive, effective plan that will propel your company forward. Our team of experts is committed to assisting you in achieving your business objectives and obtaining funding from banks, grants, or other sources. We're here to help you succeed whether you're a beginner, entrepreneur, or small business owner. Don't put it off any longer; visit startupstunners.com/contact-us/ today and let us lead you to success!
Step 3: Make Your Own Coffee Mugs
Making custom coffee mugs is an important part of starting a coffee mug business. There are various methods for creating custom coffee mugs, and it is critical to select the method that works best for your company. Here are two popular methods for making personalized coffee mugs:
1. Print-on-Demand Method:
A popular method for creating custom coffee mugs is print-on-demand. This method eliminates the risk of stockpiling products by only producing them when orders are received. The print-on-demand method works as follows:
A customer orders a custom coffee mug from your online store or a third-party platform.
You receive the order as well as the design specifications from the customer.
Using digital printing technology, you create the design.
Using a specialized printer, you print the design on a blank coffee mug.
You ship the personalized coffee mug to the customer.
Print-on-demand is a low-cost method that allows you to offer a wide range of designs without the need for inventory. However, due to the customization process, it may take longer to ship.
2. Engraving Method:
Another popular method for creating custom coffee mugs is engraving. By engraving the coffee mugs with specialized equipment, you can create custom designs. The engraving method works as follows:
Customers place an order for a custom coffee mug on your website or through a third-party platform.
You receive the order as well as the design specifications from the customer.
You engrave the design on a blank coffee mug with specialized equipment.
You ship the personalized coffee mug to the customer.
Engraving on coffee mugs allows you to create high-quality, long-lasting designs. However, it necessitates specialized equipment and expertise, both of which can be costly.
When starting a coffee mug business, consider the cost, quality, and turnaround time for various methods of creating custom coffee mugs. Here's a comparison of these factors for two popular printing methods: print-on-demand and engraving.
Cost: Print-on-demand is generally less expensive than engraving because it does not necessitate an upfront investment in specialized equipment or materials. Print-on-demand reduces the risk of holding inventory by only producing products when orders are received. Engraving, on the other hand, necessitates specialized equipment and materials, which can be costly.
Quality: Although both methods can produce high-quality custom coffee mugs, the quality may vary depending on the method used. Print-on-demand typically employs digital printing technology, which can yield high-quality designs but may fade over time. Engraving, on the other hand, creates designs that will not fade or wear off. Engraving also enables more complex and detailed designs.
Turnaround Time: Print-on-demand is typically faster than engraving in terms of turnaround time. Print-on-demand allows you to create and ship personalized coffee mugs within a few days of receiving an order. Engraving, on the other hand, may take longer because specialized equipment and more time are required to engrave each mug.
Step 4: Design concepts
Custom coffee mugs are an excellent way to express one's creativity and individuality, and they also make great gifts. As a coffee mug business owner, you must provide a variety of designs that are appealing to your customers. Here are some design ideas for popular custom coffee mugs: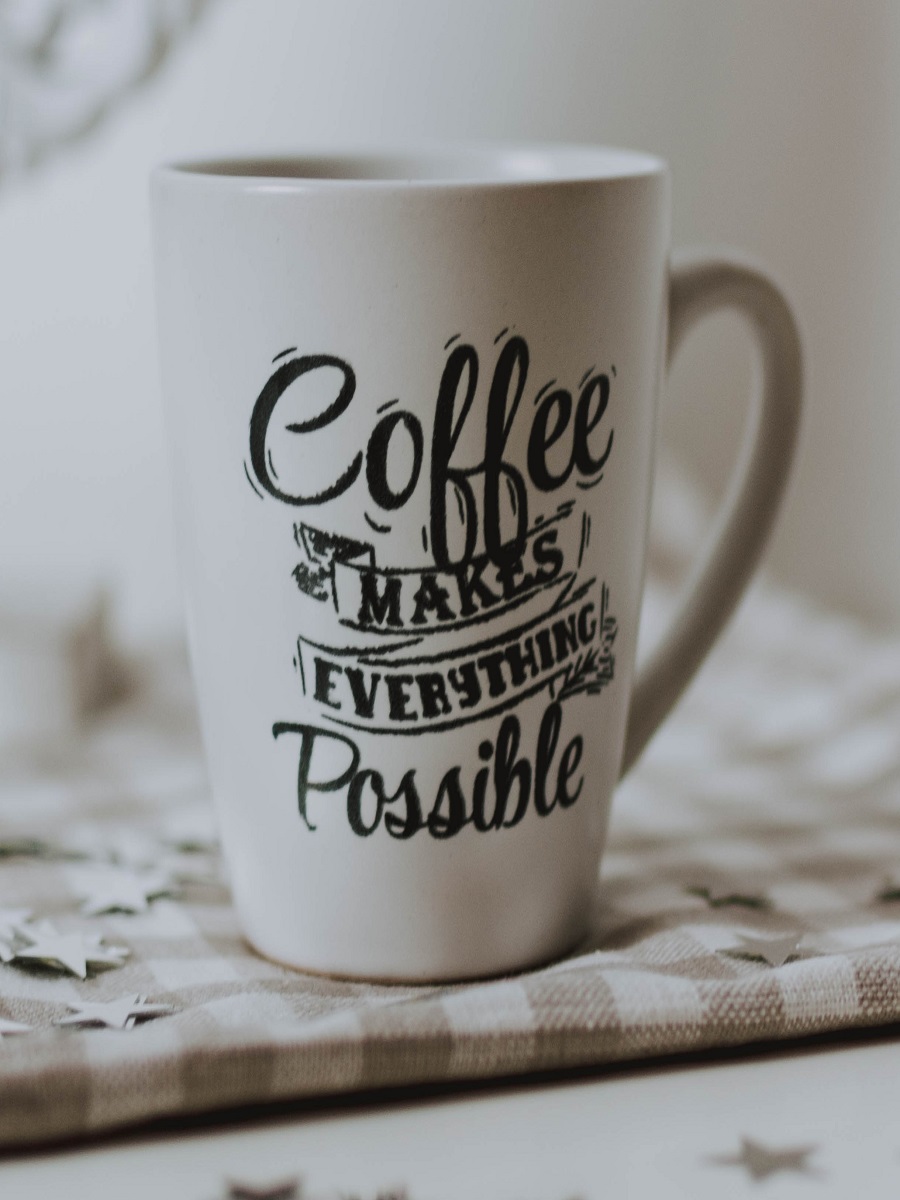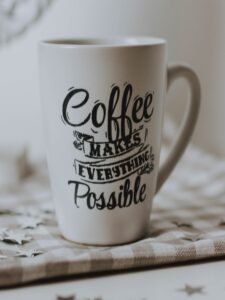 Personalized with a Customer's Name or Initials: Personalized coffee mugs with a customer's name or initials are always popular. To make a one-of-a-kind and personalized mug, experiment with different fonts, colors, and design elements.
Inspirational Quotes: On a coffee mug, inspirational quotes are a great way to convey a positive message. Use fonts and design elements that complement the quote and resonate with your target audience.
Humorous Designs: Coffee mugs with humorous designs are always popular. Create a design that will make your customers smile by using puns, clever wordplay, or funny illustrations.
Seasonal Designs: Including seasonal designs on coffee mugs is an excellent way to keep your product line fresh and appealing. Create designs for holidays such as Christmas, Halloween, and Thanksgiving, as well as seasonal themes such as fall, winter, and summer.
Custom Artwork: Consider offering custom artwork on your coffee mugs if you have artistic talent or access to graphic designers. These can be one-of-a-kind and eye-catching designs that will set your company apart from the competition.
Personalized Photos: Offering personalized photo coffee mugs is another popular design idea. Customers can upload their own photos to be printed on the mug. This is an excellent choice for gifts or for customers who want to personalize their coffee mug.
Step 5: Marketing and Promotion
Developing a strong brand identity is critical for any company. Your brand should reflect your company's values and personality while also connecting with your target audience. Begin by creating a logo, selecting brand colors and fonts, and developing a brand voice. Once your brand identity has been established, it is critical to establish a strong social media presence. This entails establishing accounts on popular platforms such as Facebook, Instagram, and Twitter, as well as regularly sharing engaging content that highlights your products and brand.
It is critical to identify your target audience before developing effective marketing strategies. Consider age, gender, location, interests, and purchasing habits. You can create buyer personas – fictional representations of your ideal customers – once you've identified your target audience. Utilize these personas to direct your marketing efforts, and tailor your messaging and promotions to their specific needs and preferences.
You can use a variety of advertising and promotion techniques to attract customers to your coffee mug business. Here are a few viable options:
Influencer marketing: Collaborating with industry influencers can help raise brand awareness and drive sales.
Paid advertising: Using paid ads on social media platforms or search engines to increase visibility and traffic to your website can help.
Email marketing: Sending regular newsletters or promotional emails to your subscribers can help keep your company at the forefront of their minds and encourage repeat purchases.
Promotions and discounts: Offering promotions and discounts is a great way to entice customers to buy and drive sales.
You can establish a strong brand identity, reach your target audience, and attract customers to your coffee mug business by implementing these marketing strategies.
Step 6: Selling and Distribution
Selling and distribution are essential components of a successful coffee mug business. Consider the following strategies:
Identifying potential sales channels: When selling coffee mugs, there are numerous potential sales channels to consider. Selling through third-party retailers or online marketplaces such as Amazon, Etsy, or Walmart is one option. Consider selling to customers directly through your own physical storefront, pop-up shops, or craft fairs. Furthermore, selling on social media platforms such as Facebook or Instagram can be effective.
Identifying delivery and shipping methods: Once you've determined your sales channels, you'll need to think about delivery and shipping options. You may need to provide shipping or delivery services depending on your sales channels. This could include collaborating with a shipping company or starting your own delivery service. You must also think about packaging materials, labeling, and tracking.
Creating an e-commerce website: In order to sell directly to customers, an e-commerce website must be created. Your website should be easy to use, navigate, and visually appealing. It should also include a secure payment gateway and a variety of payment options. Your website should also include detailed product descriptions, high-quality product images, and customer reviews.
Step 7: Legal Considerations
It is critical to consider the legal requirements when starting a coffee mug business. Here are some key areas to concentrate on:
Registering your business and obtaining necessary licenses and permits: Before you start your coffee mug business, you must register it with the appropriate government agencies. You may also need to obtain business licenses and permits depending on your location. A general business license, a sales tax permit, or a home occupation permit are examples of these. Before starting a business, it is critical to research the requirements in your area and ensure that you have all necessary licenses and permits.
Trademark and copyright considerations: When designing coffee mug designs, keep trademark and copyright laws in mind. You should make certain that your designs do not violate any existing trademarks or copyrights. Before finalizing your designs, conduct a thorough search for existing trademarks and copyrights. You should also consider trademarking your company name or logo to protect your intellectual property.
Health and safety regulations compliance: As with any business, health and safety regulations must be followed. This includes making certain that your coffee mugs are safe to use and meet all applicable health and safety standards. Furthermore, if you intend to sell food or beverages alongside your coffee mugs, you must follow food safety regulations.
Conclusion
Starting a coffee mug business can be a fun and profitable endeavor, but it takes careful planning and execution. You can set your business up for success by conducting market research, developing a business plan, identifying potential sales channels, developing a marketing strategy, establishing an e-commerce website, and complying with legal requirements. You can build a loyal customer base and grow your business over time with the right designs and marketing techniques.
Remember to remain adaptable to changing market conditions and customer preferences. Your coffee mug business can thrive in the competitive US market with dedication and hard work.
Frequently Asked Questions
What are the most popular designs for custom coffee mugs?
Popular custom coffee mug designs include personalized mugs with names or monograms, humorous or clever sayings or images, and eye-catching or unique designs.
How long does it take to receive custom coffee mug orders?
The turnaround time for custom coffee mug orders varies depending on the method of production and the supplier. Print-on-demand mugs typically have a shorter turnaround time, whereas engraving or other methods of customization may take longer.
How much does it cost to launch a coffee mug company?
The cost of starting a coffee mug business varies greatly depending on factors such as manufacturing method, supplier costs, marketing expenses, and legal fees. However, before launching your business, you should have a solid business plan in place and carefully consider all potential expenses.
What legal requirements should I be aware of when starting a coffee mug business?
Legal requirements for starting a coffee mug business may include registering your company and obtaining the necessary licenses and permits, as well as complying with trademark and copyright laws and health and safety regulations.
How can I market my personalized coffee mugs?
Custom coffee mug marketing strategies may include developing a brand identity and establishing a social media presence, identifying the target audience and developing buyer personas, and using advertising and promotion techniques such as influencer marketing or email marketing.
Where can I sell my personalized coffee mugs?
Custom coffee mugs can be sold in a variety of ways, including through third-party retailers or online marketplaces, direct-to-consumer through a physical storefront or e-commerce website, and at craft fairs or pop-up shops.